Major types of credit card protection
While you may already know you should be protected from fraud on your credit card, that's not the only type of coverage credit card companies offer their customers.
Some of these extra types of credit card protection include travel insurance, purchase protection and even price protection.
Your credit card company may have your back in more ways than you thought.
More: How to compare credit card offers
Fraud protection
Most of the major credit card companies (Visa, Mastercard, American Express and Discover) will give you a $0 fraud liability guarantee. And that's in line with what's written in federal law. If your card is stolen and you report it before any fraudulent charges are made, you aren't liable for those charges.
However, federal law also dictates that you cannot be held responsible for more than $50 in unauthorized charges in the event fraudulent charges were made.
Purchase protection
If you use your credit card to buy something and it either breaks or is stolen right away, your issuer may cover the expense of repairing, refunding or replacing the item.
To apply for purchase protection, you'll generally have to have made the purchase within a 90 to 120 day window from the time you file the claim. Not all items are eligible for coverage and you'll need some documentation, including:
An itemized receipt.
The charge on your credit card statement.
Proof of wrongdoing (such as a police report for theft).
Any other documents that support why the item should be covered by insurance.
Your credit card company should outline what's covered and their claim timelines in the terms and conditions of your specific card.
More: Best cash-back credit cards
Price protection
There's little more frustrating than making a big purchase immediately before the item goes on sale. But if your credit card issuer offers price protection, you can be reimbursed for the difference between what you paid and what the item is priced at within the first 60 to 90 days.
Not all credit card companies offer this type of protection, but a handful — including from Capital One, HSBC and Rakuten — do.
Rental car insurance
It's the law of averages: the time you decline the car insurance plan on a rental car is the one time you actually need it.
If you're in a collision or your rental car is damaged or stolen, your credit card issuer may reimburse your expenses. Of course this typically only covers standard rentals and not luxury vehicles, trucks or motorcycles.
And if you were under the influence of drugs or alcohol or simply driving recklessly, you shouldn't anticipate the credit card company helping you out either.
Return protection
If you've made a purchase that you decide you'd like to return, but the store policy won't allow you to, your credit card company may reimburse you instead.
The item will have to be new and in working condition and it generally will have to be within 60 to 90 of the purchase date.
This is also a fairly rare form of protection — of the top credit card issuers, only a few like American Express and Chase offer return protection.
Travel insurance
For all the planning and moving parts involved with travel, there's an equal amount of coverage types.
Whether your trip is delayed or canceled, the airline loses your bag or you receive emergency medical attention, you may have coverage for your expenses through your credit card provider if you booked your travel with the card.
Before you book a travel insurance policy, read the fine print of your credit card terms or call your issuer first and see what they can cover.
More: Best travel rewards credit cards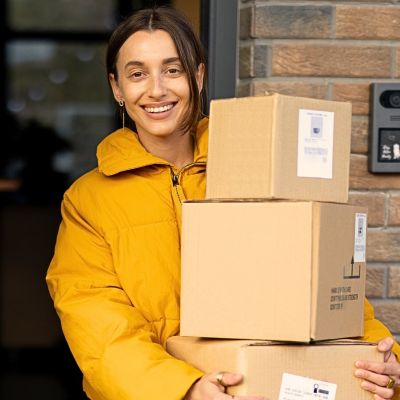 Capital One Shopping's browser add-on automatically applies coupon codes as you shop online. It's absolutely free – plus it takes only two clicks to install. Add the Capital One Shopping browser extension today and start earning discounts of up to 50% on the things you already buy.
Install for Free
Credit card payment protection insurance
While the above types of coverage should be free provided your credit card issuer offers them, there's another type of coverage you can pay for.
In exchange for a monthly fee, credit card payment protection insurance, which is sometimes also known as protection insurance or a credit shield, can offer you protection if you can't make your payments at some point.
So if you suddenly lose your source of income or if you're not able to pay your monthly credit card bill, your credit card company won't come after you for what you owe for a set period of time.
More: How to get out of credit card debt
Payment protection coverage generally will allow you to:
Suspend your payments and interest for 12 to 24 months.
Report your status as "current" to credit bureaus, ensuring you maintain your credit score.
Have your issuer make your minimum monthly payment.
And because you've already been paying the monthly fee, you won't owe your credit card company any money once you're back on your feet.
How much you'll pay for insurance typically depends on how much money you spend on your card. Usually your insurance costs go up along with your spending.
Deciding whether you need this coverage comes down to evaluating whether you think it'll be worth it to you as the monthly fees can add up to a substantial amount over the years. You may also be willing to take the risk of skipping insurance knowing that credit card companies are sometimes willing to negotiate deferred or reduced payments for good customers who've suddenly fallen on hard times.
Tip: Avoid credit card offer scams
While your credit card company may call you to tell you about a deal on its protection plan, you'll want to watch out for phone scams. The FTC report found that phone calls accounted for 36% of fraud reports with a contact method identified.
Scammers often impersonate someone you would trust, like your bank. If you receive an unsolicited call, don't give out any personal information or your credit card details to the caller. If the offer sounds too good to be true, it probably is.
Don't simply trust the caller ID or an authoritative presence and give in to pressure or threats.
Just take some notes and call your credit card company to confirm whether the offer is legitimate before taking any other action.
More: 5 identity threats you haven't heard of
How to ensure you get coverage
If you were the victim of a crime, make sure you contact the police right away and file a report. And then file a claim or report with your credit card company immediately.
Most of these protection plans will only cover your transactions for a short period of time so be sure to set your claim in motion the minute you notice something fishy.
Before you need any coverage, read up on what your credit card in particular offers. Be prepared to meet strict timelines, as well as face limits in how much you can claim and what for.
The best way to avoid having to make a claim is avoiding being a victim in the first place. Whenever you use your credit card, make sure you take protective measures.
There's also some high-tech options out there, including wallets that have technology that blocks radio frequency identification to prevent your card from being skimmed while in your pocket or bag.
Follow the Federal Trade Commission's recommendations on avoiding scams to keep your money safe and lessen the chance you have to fall back on credit card protection.
Sponsored
Kiss Your Credit Card Debt Goodbye
Millions of Americans are struggling to crawl out of debt in the face of record-high interest rates. A personal loan offers lower interest rates and fixed payments, making it a smart choice to consolidate high-interest credit card debt. It helps save money, simplifies payments, and accelerates debt payoff. Credible is a free online service that shows you the best lending options to pay off your credit card debt fast — and save a ton in interest.