There's something for everyone here, including space alien museums; a house in a rock and a house with a rock; and the oddest mini golf course you can imagine. Buckle up — it's going to be a strange ride!
Alabama: Bamahenge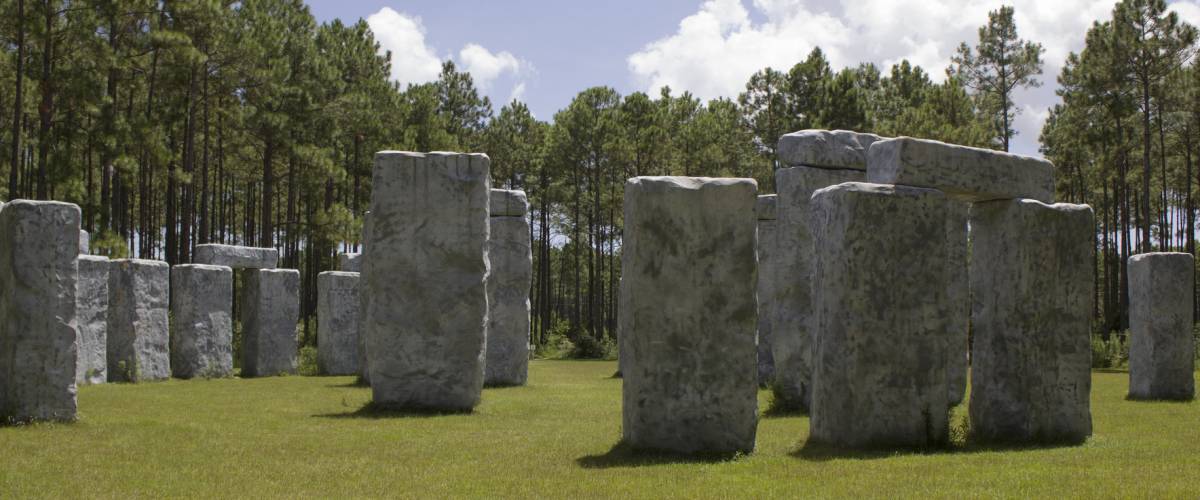 Bamahenge, located in Elberta, Alabama, is a 21-foot tall Stonehenge replica made of fiberglass. It was built for Alabama billionaire George Barber and is aligned with the Summer solstice, just like the real Stonehenge in England.
The "stones" look so realistic that visitors knock on them and are surprised to find they're not natural.
Bamahenge is found in a clearing a few miles off of U.S. 98; admission is free.
Alaska: Igloo City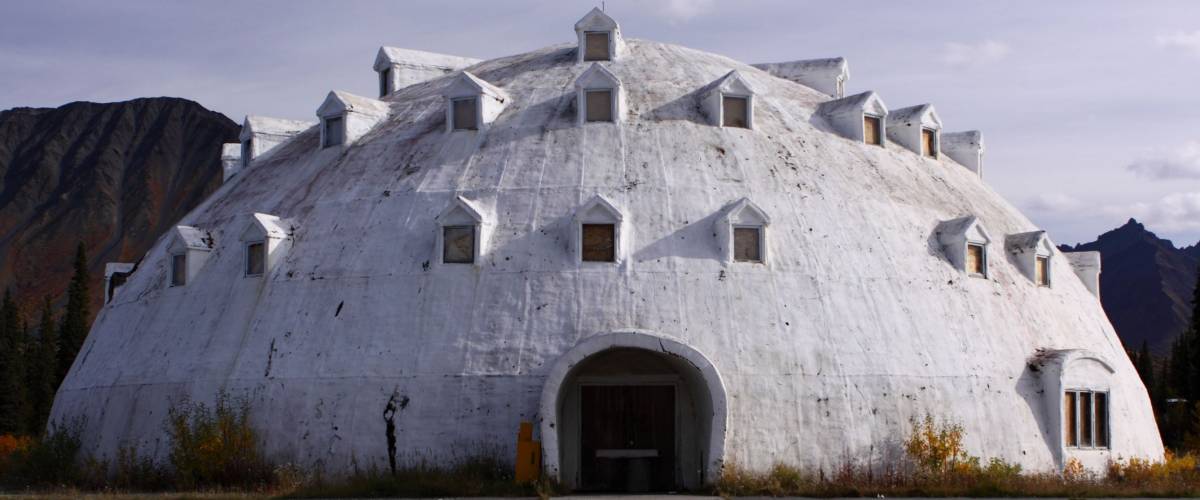 In Cantwell, Alaska, Leon Smith built a huge igloo-shaped building in the 1970s, intending to run it as a hotel. It was four stories tall, measuring 80 feet high and 105 feet wide with 58 wedge-shaped rooms opening into a central atrium.
But Smith never made a go of the hotel and eventually sold the building. His buyer eventually tried to sell it again, but had no luck.
Originally known as the Igloo Lodge, locals now call it Igloo City.