If you don't report crypto on your tax return
Last year's runup saw many Americans dip a toe in the crypto pool for the first time. More than half of all investors who own Bitcoin began buying it in the past year, according to a survey from Grayscale Investments.
If you think you can skip reporting the activity on your 2021 tax return, you could find yourself in hot water.
"Unfortunately, not reporting your crypto income, gains and losses is tax fraud and can result in high penalties and interest down the road," writes CPA Laura Walker on her site, Crypto Tax Girl.
What you did with your cryptocurrency last year will determine how complex your tax return will be. The most common scenarios include:
Buying crypto
Selling crypto
Purchasing goods with crypto
Receiving crypto as payment
Receiving crypto as a gift or donation
Mining crypto
You must always report income, gains or losses from all virtual currency transactions on your return for the taxable year of the transaction. For income tax purposes, the IRS treats virtual currency as it does other types of property you might own, like stocks or bonds.
You'll want to keep records of any purchases, sales, exchanges or other dispositions you made with crypto. Any gain or loss should be reported in U.S. dollars, and you'll report that on IRS Form 8949.
Good tax-filing software can help you sort all of this out, plus track down any deductions for which you might be eligible.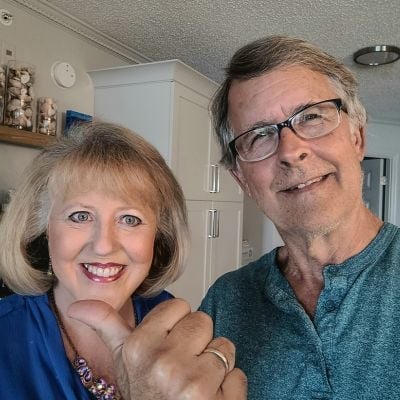 Buying crypto
If you bought crypto last year (with actual cash from your bank account) and have left it alone, it's not considered a "taxable event," according to cryptocurrency transaction platform Coinbase.
It becomes taxable income when you sell it and realize any gains or losses.
And you won't be taxed if you simply transfer virtual currency from one account to another, assuming both accounts are yours.
Selling crypto
If you sold any virtual currency last year, you'll be subject to capital gains or losses on the sale.
If you hold the currency for no longer than one year before selling or exchanging it, your gain or loss will be considered short-term. If you hold it for longer than one year before selling, you'll have a long-term gain or loss.
Your holding period begins the day after you acquired the currency and ends the day you sell or exchange it, according to the IRS.
If you profit on the sale, meaning you sold it for more than your basis (what you originally paid for it), expect to be taxed.
Under the long-term gain rules, you'll pay either 0%, 15% or 20%, depending on your income and filing status.
But if it was a short-term purchase and sale, the taxes will align with your ordinary income tax bracket, which is usually higher.
Stop overpaying for home insurance
Home insurance is an essential expense – one that can often be pricey. You can lower your monthly recurring expenses by finding a more economical alternative for home insurance.
SmartFinancial can help you do just that. SmartFinancial's online marketplace of vetted home insurance providers allows you to quickly shop around for rates from the country's top insurance companies, and ensure you're paying the lowest price possible for your home insurance.
Explore better rates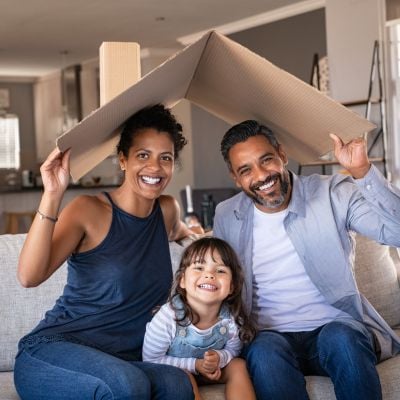 Buying with crypto
If you used, say, Bitcoin, to buy another type of cryptocurrency, you effectively have to sell your Bitcoin first, says Coinbase. Because it's a sale, you'll owe taxes if you have a gain.
Even if you use your virtual currency to buy a pizza or a luxury car, you're likely to owe taxes.
"To the IRS, spending crypto isn't that much different from selling it. You need to sell the asset before it can be exchanged for a good or service, and selling crypto makes it subject to capital gains taxes," says Coinbase.
Receiving crypto as payment
It's certainly not the norm, but some people — like Los Angeles Rams wide receiver Odell Beckham Jr. — opt to be paid in crypto.
If you receive your paycheck in virtual currency, it counts as wages and is subject to federal income tax withholding.
And if you provided a service and were paid in cryptocurrency, you must also report it as income — even if you are self-employed, says the IRS.
The amount of income you must recognize is the "fair market value" of the virtual currency, in U.S. dollars, when you receive it.
Giving or receiving crypto as a gift
You can give gifts of up to $16,000 to individuals this year without draining your lifetime gift tax exemption, up from $15,000 last year.
If your gift is worth more, you'll need to file a gift tax return — though that usually doesn't result in you owing money.
If you received cryptocurrency as a gift, you don't have to claim the value until you sell, exchange or otherwise get rid of it. But then it gets a little tricky.
To determine whether you have a gain, your basis is equal to the gift giver's basis, plus any gift tax they had to pay.
To determine if you have a loss, your basis is equal to the lesser of the giver's basis or the fair market value of the virtual currency at the time you received the gift. If you don't have any documentation to substantiate the gift giver's basis, then your basis is zero, the IRS says.
Your holding period, however, is not based on the date you received the gift, but the date it was purchased by whomever gave you the gift. If you don't know, your holding period begins the day after you receive the gift.
Giving or receiving crypto as a donation
If you donated any virtual currency to a charity, you won't need to recognize any income, gain or loss. And the value of your deduction will be, generally, equal to the fair market value of the currency when you donated it — if you held it for more than one year, according to the federal tax agency.
If you held it for less than one year, your deduction is the lesser of what you paid for the currency or its value at the time of the contribution.
If you're on the other side of the table, and your charitable organization receives virtual currency as a donation, you should treat it as a non-cash contribution.
Mining crypto
If you mined cryptocurrency last year, you're subject to multiple tax implications, writes Justin Woodward, a crypto tax attorney and co-founder of TaxBit, on his site.
Crypto mining taxes are equal to those of ordinary income taxes. When you successfully mine virtual currency, you must report its fair market value at the time you mined it as gross income.
For crypto miners, Woodward suggests keeping detailed records of the dates and market values of your crypto earnings.
If you mined crypto last year as a hobby, you'll report the income on Form 1040 Schedule 1 as "other income." If you're doing it as a business, you'll report the earnings on Schedule C and are eligible for deductions. You'll also have to pay the self-employment tax.
If you sell the crypto you mined, you're subject to capital gains and losses.
Capital gains and losses are determined by subtracting the value of the crypto when it was mined from the amount you sold the mined coins for.
You may be eligible for deductions if you mine cryptocurrency as a business, Woodward says. That could include expenses for mining equipment, electricity costs and space you rent to operate the equipment.
Sign up for the MoneyWise newsletter to get more tips for your money and your taxes.
Sponsored
Follow These Steps if you Want to Retire Early
Secure your financial future with a tailored plan to maximize investments, navigate taxes, and retire comfortably.
Zoe Financial is an online platform that can match you with a network of vetted fiduciary advisors who are evaluated based on their credentials, education, experience, and pricing. The best part? - there is no fee to find an advisor.