Pros and cons of buying an apartment
Whether you've been putting money aside to invest in real estate, have suddenly come into a large sum or want to diversify your investments, you might be thinking about buying an apartment complex.
If the idea gives you a little thrill, then it's probably an easy decision. But for those who are not sure, let's go over the advantages and disadvantages of this type of real estate investment.
Pros
Investors who buy an apartment building can make their money go further than if they bought stocks. With $250,000 in cash, for example, an investor could buy $250,000 worth of stock or use the money as a fine down payment on a $1 million property.
The advantage of buying a multi-unit building over a single-family home is that if one tenant moves out and the unit sits vacant, you aren't missing out on your entire rental income.
When you use a loan to purchase a commercial property, you'll generally need a down payment of 25% to 30% of the purchase price.
With this purchase comes access to tax deductions and incentives, including a mortgage interest tax deduction. You can also order a cost segregation study to identify and reclassify personal property assets to accelerate your depreciation time, which will reduce your tax obligations.
And if you want to defer paying taxes on your capital gains, you can employ a 1031 exchange, which permits you to sell one property and use the equity to purchase another. The government will view the sale as an exchange rather than a sale and you won't have to pay taxes on what you make from the transaction.
Finally, as a building owner, you can create additional means of income by installing laundry machines or vending machines, charging for parking or renting out space for commercial purposes.
Cons
When you buy an apartment building, you suddenly become a landlord to several households. Especially if you're a first-time property owner, it can be a lot of work (and frustration).
If you decide to hire a property manager or property management company to ease your workload, that's going to eat into your profits, probably about 10%.
You're also assuming high liability risks, especially if the property has a large number of units or amenities such as a gym, pool, barbecue pit or other spaces where residents are at high risk for injury.
You may find the safety and security inspections and compliance requirements for such a complex to be burdensome and costly.
While your chances for return on an investment property are much higher than if you played it safe with stocks, your risk is also higher. And once you're ready to sell, it can take a while to find the right buyer.
Also, if the real estate market in your area suffers, and you'd like to get rid of the building, you might need to wait a few years until prices make it worthwhile to sell.
More: Should you wait for real estate prices to crash before buying?
Stop overpaying for home insurance
Home insurance is an essential expense – one that can often be pricey. You can lower your monthly recurring expenses by finding a more economical alternative for home insurance.
SmartFinancial can help you do just that. SmartFinancial's online marketplace of vetted home insurance providers allows you to quickly shop around for rates from the country's top insurance companies, and ensure you're paying the lowest price possible for your home insurance.
Explore better rates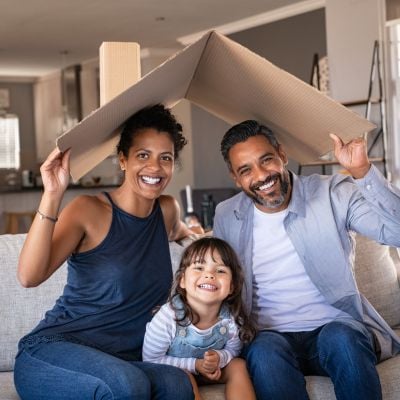 How much down payment is needed to buy an apartment?
If you want to buy a multi-unit building, you should aim to save up between 25% and 30% for a down payment.
As with a regular home loan, the lender will examine your finances. A loan officer will look at your credit report, check your credit score and examine your debts.
If you don't have great credit or you're carrying some debt, consider saving a little more to offset your risk to potential lenders.
Tips to successfully buy an apartment building
If you've decided that the pros outweigh the cons and you're ready to move ahead, follow these steps to a successful purchase of an apartment. Soon you'll be calling yourself a landlord.
Consider expenses beyond the mortgage
Once you've bought your new property, you will likely face a few additional expenses.
Even if the property was inspected before you signed the dotted line, you may encounter unexpected repairs or hazardous materials or contaminants that need to be dealt with before the units can be rented out.
Pay special note to buildings with flat roofs, as they can lead to water leakage. And if the exterior has wooden framing (also known as an "all frame" building), it can attract rot, be prone to fires and generally be more expensive to repair or replace than brick or concrete exteriors.
Once tenants have moved in, you will have to manage the utilities (water, heat, electricity). If residents are not footing the bill, sometimes they can abuse and overuse utilities.
For this, consider a ratio utility billing system (RUBS), which can divide the monthly expenses by the number of units. You can then use that figure to bill your tenants appropriately based on their occupancy and bedroom count.
Among other costs you'll likely face are regular maintenance and repairs such as pest control, plumbing issues, grounds maintenance and damage caused by tenants. All these factors will eat into your profits and need to be planned for.
Finally, you'll need insurance, and it will be more expensive than your typical homeowners insurance, especially if the building is older or in a rundown part of town. Before you commit to a building, find out what the current owner is paying and seek a few quotes from insurance companies to confirm it's a standard rate.
Talk to a commercial real estate expert
If you're already a homeowner, you probably used a real estate agent to find and purchase your home. Their expert advice and insights can help ease the buying process and make it more affordable.
Similarly, if you're planning to buy an apartment building, you'll want backup from a commercial real estate broker. A broker will have industry and local knowledge and may also be able to help negotiate the price.
You'll also likely want to loop in a multifamily loan brokerage or advisory firm if you're purchasing the building with a loan. These experienced intermediaries can offer investors experience and the benefit of their relationships to find your ideal financing option.
A broker can also help you understand confusing or time-consuming components of the commercial loan process.
You'll pay for these services, but especially if this is your first commercial property, you'll likely register some savings that will benefit you for the life of the mortgage loan.
More: Information on 10 year mortgage rates
Get to know the neighborhood
Try to find a building in a neighborhood that you know or live close to. If you can't do that, spend some time getting to know the area.
Consider its employment and economic data, the health of local employers, the population and its growth trends and crime data for the area. All of these could play a role in the profitability of your investment.
Your ideal location will be an area that's affordable but projected to grow over the next few years.
If that's not an option, or you're looking for more of a long-term investment, find a building that's lower priced but is projected to grow in value over the next couple of decades.
Decide what type of apartment you want to buy
Apartment buildings come in many sizes and configurations. You may be looking at an apartment complex or a converted home that's been divided into units.
What style of apartment you're planning to buy will dictate:
How much you'll end up paying for the building.
How much work it will require for maintenance.
The rental income it will generate.
Your potential liabilities/responsibilities to tenants.
The level of interest from buyers when you're ready to resell.
It's important here not to bite off more than you can chew. If you don't plan to hire a property management company, stick to a building with a number of units that you can reasonably run yourself.
Calculate your potential annual return
Making such a large investment can be a little scary. With real estate, it can be hard to tell whether you will turn enough profit to justify your efforts.
One way to evaluate the numbers is to employ a capitalization rate, or cap rate. This metric is commonly used in commercial and multifamily real estate investing to help calculate your potential annual return.
It's a simple formula that looks like this:
Net Operating Income (NOI) / Market Value (or Purchase Price)
NOI is the anticipated revenue from your property minus the necessary operating expenses. So if you're looking at a property worth $1 million and your NOI is $75,000, your cap rate will be 7.5%.
The higher your cap rate, the better, so keep it in mind if you're considering several properties. But also be aware that newer apartments or those located in more desirable areas tend to have lower cap rates despite having lower maintenance costs and higher potential rent growth.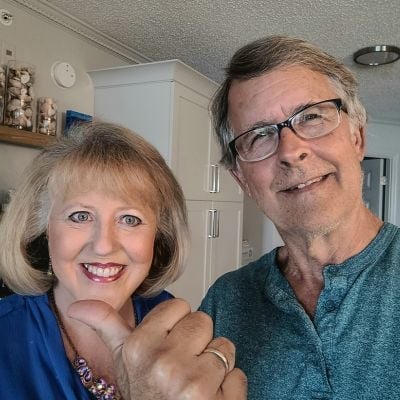 Final word on investing in an apartment
Not every apartment building will be a sound investment. It's important to do your due diligence and make sure it's not going to be a money pit.
Ask to review the current owner's financial records. Look at the property's rent roll (the list of its current rental income) and its T12 financial statement, which shows the property's income and expenses over the past 12 months.
It's possible the seller could overstate these numbers, so make sure you approach this task critically and check out anything that seems fishy.
Once you know you're serious about buying a property, have it professionally inspected. You will want to know about any red flags or serious issues that need to be dealt with before you're fully committed.
If it's a big building, you may not need to have every unit inspected; surveying every few floors is generally plenty.
Finally, draw on your network. If you have friends, family or neighbors who are real estate investors, ask for their input. Especially if this is your first time buying an investment property, another set of eyes (experienced ones at that) can be a huge help.
Sponsored
Follow These Steps if you Want to Retire Early
Secure your financial future with a tailored plan to maximize investments, navigate taxes, and retire comfortably.
Zoe Financial is an online platform that can match you with a network of vetted fiduciary advisors who are evaluated based on their credentials, education, experience, and pricing. The best part? - there is no fee to find an advisor.