What is net worth?
In its simplest form, net worth is the difference between your assets and your liabilities. The more you own and the less you owe, the higher your net worth.
When put into a mathematical equation, it would look like this:
Assets – Liabilities = Net Worth
Those who own property typically have higher net worth than someone who is renting, unless the person in the home has high amounts in student loans and credit card debt while the renter is living debt-free. According to the Federal Reserve, the median net worth of U.S. families in 2019 was $121,700.
For example, if you own your primary residence outright and the home's value is $300,000, your net worth is $300,000 if you do not have any debt.
Understanding your net worth is important for your financial future. You can calculate your net worth through a service like Empower to understand where you stand. It helps you realize the impact of your debts. And it allows you to focus on the bigger picture: building wealth.
Kiss Your Credit Card Debt Goodbye
Having a single loan to pay off makes it easier to manage your payments, and you can often get a better interest rate than what you might be paying on credit cards and car loans.
Fiona is an online marketplace offering personalized loan options based on your unique financial situation.
When you consolidate your debt with a personal loan, you can roll your payments into one monthly installment. Find a lower interest rate and pay down your debt faster today.
Get Started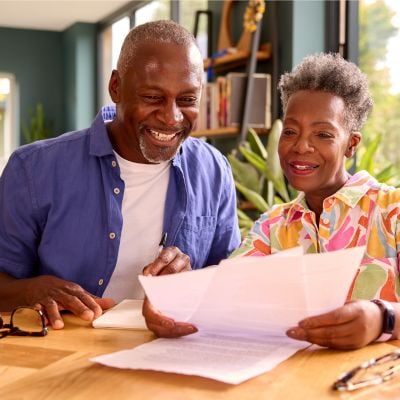 How is net worth calculated?
Net worth reveals your true value. To find your total net worth, you must add up all your assets and all your liabilities, then subtract the latter from the former.
Start by adding up your assets.
Liquid assets. This will include cash on hand, cash in the bank, certificates of deposit, treasury bills, money market funds, and any other cash equivalents.
Retirement investments. This will include employer-sponsored retirement plans, such as 401(k) and 403B plans, as well as personal retirement assets, such as traditional or Roth IRAs or solo 401(k)s.
Non-retirement investments. This will include any investment assets you own that are not held in a retirement plan.
Real estate. This includes the market value of your primary residence, as well as any other property you own, either for investment or for pleasure. Keep in mind real estate prices can fluctuate from one year to the next. It is generally best to be at least somewhat conservative in your estimates. If you have no idea, you can try going to a valuation website such as Zillow.com.
Business assets or equity. If you are a business owner, you may want to include the net worth of your business, or of any significant business assets you have. Be careful here though — business equity and assets aren't always readily convertible into cash. There can be an enormous difference between the accounting value and market value of a business or its assets.
Personal assets. These can be cars, furniture, jewelry, and other personal effects. Many people do not include these in their net worth calculation either because they have no intention of ever selling them, or because they have very little resale value. If you include them, be especially conservative.
Personal loans receivable. These are loans you have made to family, friends, or business associates. Include them only if there is a reasonable likelihood of collection.
Other assets. This can include assets that don't quite fit in any of the above categories, such as the cash value of any life insurance policies.
Next, add up your liabilities.
Mortgages. This includes the first mortgage on your primary residence, but also a second mortgage or home-equity line of credit, if you have any. Be sure to include outstanding mortgages on any investment or recreational property as well.
Installment loans. Car loans are the first to come to mind, but you should also include any other installment loan arrangements you have on any other possessions, including furniture, boats, or motorcycles.
Student loans. Include these, even if you are just a cosigner for one of your children.
Credit cards. If you're tracking your net worth on a continuous basis, you'll have to monitor these closely. They represent revolving debt, which means the balances are constantly changing.
Business loans. Chances are high any loans you have outstanding for business purposes are also a personal liability, and should be included in your calculation of net worth.
Personal loans. Include the outstanding balance of any loan you have received from a family member, friend, or business associate.
Other liabilities. This can include medical debts, tax liabilities, or any other obligations that don't fit neatly in any of the above categories.
Once you have tallied up the complete numbers for both your assets and liabilities, subtract your liabilities from your assets, and that will give you your net worth.
Ways to increase your net worth
Wondering how to increase your net worth after seeing your calculations? (Hopefully, you weren't too surprised by the number.) There are steps you can take that will help you build your net worth.
1. Improve your assets
Of course, the more you own, the better. Review your assets: Do you have rental or vacation property? Do you collect anything of value, such as cars, antiques, or artwork? Or maybe you have investments, perhaps a work retirement plan of stock options? All of these have value, appreciate over time, and improve your net worth.
Here are some steps you can take to increase the value of your assets:
Pay off your mortgage. When it comes to your primary residence, it's all about equity. This is how much your property is worth beyond what you owe to your lender. This means it is money in your pocket should you decide to sell — your asset, not the bank's. The more you can pay down your mortgage, the more equity you have. Paying just one additional mortgage payment per year can take years off your mortgage. Just dividing your mortgage payment in half and making that half-payment every two weeks will make a huge difference.
Invest. Whether through stocks, bonds, mutual funds, or tax-deferred plans like IRAs, 401(k)s, and 403(b)s, as long as there is value, they are assets. Look to see where you can grow your value with new investments.
Buy a rental property. If you have the cash to invest, consider purchasing a vacation home or rental property. If it's paid for with cash, you own the property outright, and its value adds to your net worth. (Plus, your income will increase.)
Become a collector. Your hobby can increase your net worth if it involves collecting something of value, such as classic cars, artworks, or antiques. Appraisers can help you find the value of what you have. You can invest in blue-chip art through investing firm Masterworks.
2. Review your liabilities
It is what you owe that hurts your net worth, so take a good look at your liabilities. Reducing your debt will improve your net worth. You may have debts that are too high to eliminate altogether, such as with your mortgage. Instead, look at debts you can work on, such as high-interest credit card debt.
Here are some tips to decrease your liabilities:
Stop borrowing. Every time you use a credit card and don't pay it off immediately, you borrow funds and pay interest. Reducing high-interest debt helps you keep funds for investments. And it improves your credit score so that if you do have to borrow, you'll have lower interest rates.
Reduce debt. There isn't one good reason to carry credit card debt, so start making headway into reducing it. If you don't entirely pay off a credit card balance every month, you are lowering your net worth. So pay more than the minimum payment due each month to cut the debt more quickly. Or consider taking out a low-interest line of credit to consolidate the credit card debt and reduce your interest fees. That way, your payments go toward the actual debt and eliminate it faster rather than paying more toward fees.
Refinance. Understandably, you'll borrow to purchase a home. But if your credit score has improved or your income has increased since you first established your mortgage, consider refinancing to reduce the amount of interest you pay, as well as the monthly payments. Then use the savings to make additional mortgage payments or pay off other debts.
Trim Expenses. If you aren't following a budget, now is a good time to start. Take a look at where your money is going and find ways to cut back if you can. Trimming here and there means more money going toward things that appreciate rather than depreciate. And that improves your net worth.
Stop overpaying for home insurance
Home insurance is an essential expense – one that can often be pricey. You can lower your monthly recurring expenses by finding a more economical alternative for home insurance.
SmartFinancial can help you do just that. SmartFinancial's online marketplace of vetted home insurance providers allows you to quickly shop around for rates from the country's top insurance companies, and ensure you're paying the lowest price possible for your home insurance.
Explore better rates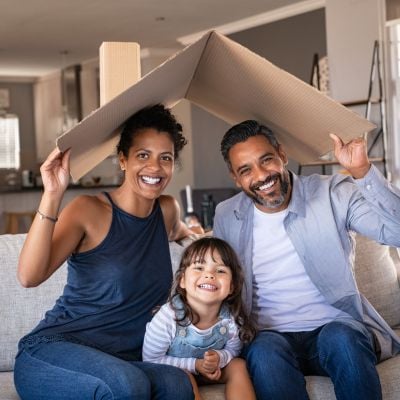 How to track your net worth
You can calculate your net worth yourself and repeatedly update your figures. Or you can turn to financial tools that calculate and track your net worth for you.
1. Empower
Empower is a convenient — and free — platform that stores all of your accounts in one place so you can track and manage your finances daily. Using the Empower Dashboard, you can easily keep track of your net worth. You can link your debts (mortgage, credit cards, and other loans) and assets (bank, investing, and retirement accounts, etc.) to see your net worth in real-time.
More: Visit Empower and start tracking your net worth
2. Mint
Mint is a free budgeting app that combines your finances into one place for better management and review. And it gives you access to unlimited credit score reviews. Mint also provides loan repayment and home affordability calculators to help you eliminate debt and save toward your goals.
More: Get started with Mint.com
3. PocketSmith
PocketSmith is a web-based personal finance app that gives you a net worth report. And it allows you to create budgets, analyze spending patterns, and generate projections based on budgeting scenarios. Plus, its calendar-creation feature is convenient and gives you a window on the future of your finances. Right now, you can get 50% off on the first two months of PocketSmith's Premium account using the code: 50OFFPREMIUM-F4RG.
More: Get started with PocketSmith
Is net worth important?
Though many people never bother to calculate their net worth, everyone really needs to. There are at least six reasons why knowing your net worth is important:
Net worth is the most accurate measure of wealth. Wealth is what is left over after all of your bills are paid — and that's precisely what net worth is all about. There's no way to know exactly how wealthy you are without knowing what your net worth is.
Tracking your financial progress. Since net worth is a specific number able to be tracked with precision, it enables you to measure your financial progress from one month or year to the next. Growing net worth is the best sign you're moving forward; a decline in net worth means you have more work to do.
Moving the financial focus beyond income alone. The concepts of wealth and prosperity are often grouped by income levels. While this measure has some value, it doesn't take into account expenses, taxes, or other specifics. Even if your income is growing, if your net worth is flat or declining, your financial situation may not be improving at all.
Avoids over-emphasis on asset value alone. Some people focus almost exclusively on the value of their assets as a measure of their personal wealth. For example, they may proudly proclaim $250,000 in assets, while ignoring $200,000 in debt. It is not the size of either number that counts, but rather the difference between the two.
Puts your debt level in a proper perspective. In a perfect world, we should all be debt-free — but that's not quite the way life works. A large debt number can seem scary, but if it is more than offset by a large asset position, it's not nearly as bad as it looks. For example, if you have $50,000 in debt — and $250,000 in assets — your debt level probably isn't extreme.
Net worth can be important when applying for a loan. Since net worth is the best measure of overall financial strength, lenders are often interested in knowing what it is in determining whether or not they will approve you for a loan.
Your net worth is evidence of how well you manage your money and how prepared you are for retirement. While the median net worth in the U.S. is $121,700, some high-net-worth earners have more than $1 million in assets. If you want to join this elite club, you'll need to continually monitor your assets and liabilities and take steps to reduce what you owe and increase what you have.
Sponsored
Follow These Steps if you Want to Retire Early
Secure your financial future with a tailored plan to maximize investments, navigate taxes, and retire comfortably.
Zoe Financial is an online platform that can match you with a network of vetted fiduciary advisors who are evaluated based on their credentials, education, experience, and pricing. The best part? - there is no fee to find an advisor.