Benefit #1: Lower housing prices - in some markets
Higher interest rates typically have two effects on the housing market that can help drive down prices: They price some buyers out of the market, which is good for the buyers who remain, and they typically have the effect of putting downward pressure on housing prices, which is good for buyers.
But, while home prices started to decrease—albeit modestly—earlier this year, prices have since risen. That's because, despite higher mortgage interest rates, housing inventory remains limited. Some sellers are choosing to stay put so they can hold onto their low locked-in rate, while new home construction continues to be negatively impacted by supply chain issues, rising costs and labor shortages.
In fact, housing prices rose 4.3% between the first quarters of 2022 and 2023, according to the Federal Housing Finance Agency House Price Index (FHFA HPI). However, seven states saw price declines, including Utah at 4.35%, California at 2.86% and Washington at 2.62%. Two regions also saw declines: the Pacific division (down 2.4%) and the Mountain division (down 0.1%).
Housing affordability may still be out of reach for some buyers in certain states or regions, but in others, buyers may be able to negotiate better prices.
Stop overpaying for home insurance
Home insurance is an essential expense – one that can often be pricey. You can lower your monthly recurring expenses by finding a more economical alternative for home insurance.
SmartFinancial can help you do just that. SmartFinancial's online marketplace of vetted home insurance providers allows you to quickly shop around for rates from the country's top insurance companies, and ensure you're paying the lowest price possible for your home insurance.
Explore better rates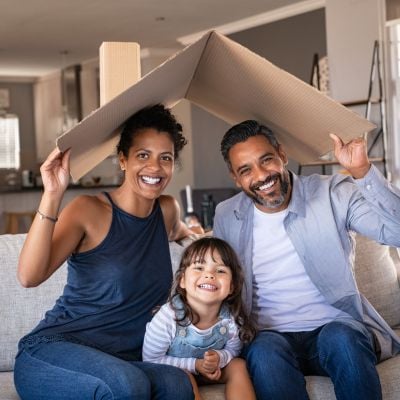 Benefit #2: Less buyer risk
In 2020-2021, it was a seller's market, and buyers were chasing a limited supply of housing inventory. Highly desirable homes were selling the day they hit the market—often with multiple offers pushing prices well over listing price.
That meant a lot of buyers were waiving offer contingencies. Why? Because offers with fewer contingencies present a better chance of being chosen by the seller.
However, among the contingencies being waived were two important ones: the inspection and the appraisal. That put buyers at risk of purchasing a money pit, or losing money if they back out of the deal after discovering potential problems.
When rates are high, there are fewer buyers to compete with and houses tend to stay on the market longer, so inspection and appraisal contingencies are re-emerging. And that's a good thing for buyers.
The inspection
Purchasing a home involves a lot of unknowns—and that carries risk. You're buying a tangible asset that's subject to wear and tear. Murphy's Law would have it that as soon as you move in, a major (and expensive) system like the HVAC will fail.
In a normal market, the buyer has an opportunity to inspect the home before fully committing. If they don't like what the home inspection shows, they can back out of the contract.
This is an important step in understanding what you're buying. A licensed inspector will provide details on the age and condition of important structural and mechanical elements that a homebuyer needs to know. For example, how many years of life is left on the roof? Is the HVAC system functioning properly? Does the foundation have a crack that threatens the home's stability?
Homebuyers and real estate agents aren't trained to look for defects, but an inspector is. While the results of an inspection aren't normally an opportunity for renegotiation of the offer price, it could serve that purpose if conditions are discovered that would require substantial investment.
The appraisal
The market in 2020-2021 favored cash buyers and those who could afford a substantial down payment. That's because bidding wars were pushing prices well over the seller's asking price, meaning the home wouldn't be appraised for the offer price.
For borrowers, that's a problem. When securing a mortgage, the lender often requires a well-researched value assessment by an independent licensed appraiser. After all, they want to ensure the home is worth the amount of money they agree to finance.
As a result, only buyers with additional cash to pay the difference between offer price and appraised price were able to compete, as sellers would only accept an over-listing price offer if the buyer could sign an appraisal gap addendum.
Today's higher rates haven't eliminated bidding wars. But, in general, buyers may have more time to consider their options—and feel less pressure to take unnecessary risks.
More: How to buy your first home
Benefit #3: Building equity
For some, buying a house is a financial investment. For others, it's a place to set down roots. Regardless, if you're ready to own a home, purchasing sooner rather than later means you can start building equity now—even if that means you may have higher costs in the short term.
After all, there's no guarantee that rates will drop any time soon. So, if you don't want to put your life plans on hold—say, to move to another city for a better job, or to be closer to an aging parent—then it may not make sense to wait. And, if you're currently renting, you've probably seen your rent increase, so you may prefer to build equity in your own home rather than pay higher rent.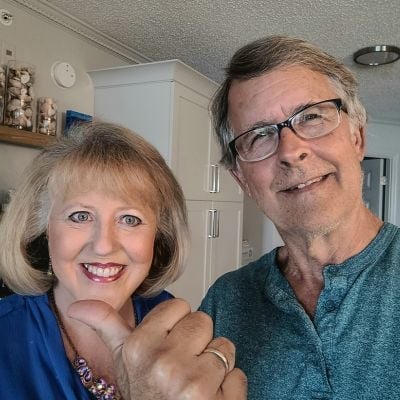 Should you buy a home now?
While there's some concern about a housing market crash, agents who have their boots on the ground aren't seeing an imminent crash, but rather a much-needed market correction. Housing inventory is still low, while demand from new buyers is strong—and lending is much stricter than it was the last time we saw a housing collapse, during the 2008 financial crisis.
These days, many homeowners have positive home equity, so the situation is quite different from 2008. Indeed, existing home prices are expected to remain mostly steady, according to forecasts from the National Association of Realtors (NAR), with the nation's priciest region—the West—seeing a reduction in prices.
If you can wait at least 12 to 24 months to purchase your home, that might not be a bad decision. If inflation has subsided by then, the Fed is likely to begin reducing interest rates. At that point, home prices may be slightly lower than they are today, while interest rates may be similar.
But there's no guarantee if and when rates will drop. And if they do drop, there will be plenty of pent-up demand, which could lead to more competition and more bidding wars. Weighing the above benefits can help you make the best decision for your needs.
More: The best (and worst) times to buy a house
Buying a home while interest rates are high
It's natural to think of rising interest rates as bad news for homebuyers. After all, higher rates mean higher monthly payments, while taking on the same amount of mortgage debt.
But that doesn't mean there isn't a silver lining to buying when rates are high. There's likely to be less buyer competition for the home you want, plus the potential that higher rates will provide downward pressure on sales prices.
And you can always refinance when rates come down again, provided that your income and credit score remain strong. Or you may want to consider taking out a variable-rate loan to start with, so you can potentially lower your rate over time without having to take out a new loan and paying closing costs.
The bottom line? If it's time to move, don't let higher interest rates put your home buying plans on hold.
With files from Ruth Lyons - freelance contributor
Thinking about getting into the market? Read our guides below:
Sponsored
Follow These Steps if you Want to Retire Early
Secure your financial future with a tailored plan to maximize investments, navigate taxes, and retire comfortably.
Zoe Financial is an online platform that can match you with a network of vetted fiduciary advisors who are evaluated based on their credentials, education, experience, and pricing. The best part? - there is no fee to find an advisor.