Fed rate hike could come as soon as March
In a two-day meeting that ended on Wednesday, Fed policymakers left their benchmark interest rate — called the federal funds rate — near zero, where it has sat since March 2020. That was when the Fed slashed rates as COVID-19 lockdowns were shaking the economy.
Officials now say the time has come to start putting things back to something approaching normal.
"With inflation well above 2 percent and a strong labor market, the Committee expects it will soon be appropriate to raise the target range for the federal funds rate," members of the Fed's policy panel say in a statement.
In fact, consumer prices rose over the course of last year by a sizzling 7%, the fastest pace since 1982. So, just how "soon" does the Fed plan to do something about that?
"I would say that the committee is of a mind to raise the federal funds rate at the March meeting, assuming that the conditions are appropriate for doing so," said Fed Chair Jerome Powell (pictured), in a news conference following the meeting.
Not too many months ago, in June of last year, policymakers predicted there would be no rate hikes in 2022. Now, investing banking giant Goldman Sachs is predicting the Fed will raise rates four times this year, according to a note from Goldman chief economist Jan Hatzius that was received by multiple media outlets.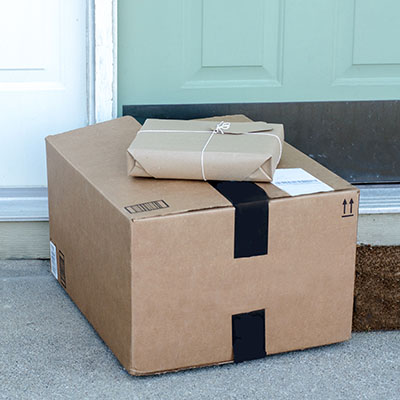 Why mortgage rates will keep going up
The federal funds rate dictates the prime rate and variable mortgage rates, though not the rates on fixed home loans. But they're likely to rise further because of something else the Fed is likely to do, besides hiking its key interest rate.
During the pandemic, the Fed has been keeping fixed mortgage rates in check by buying $80 billion worth of Treasury bonds and $40 billion in mortgage-backed securities every month. Those purchases have helped "foster smooth market functioning and accommodative financial conditions, thereby supporting the flow of credit to households and businesses," the central bank has said.
But the Fed is ready to wrap up its buying spree
"The Committee decided to continue to reduce the monthly pace of its net asset purchases, bringing them to an end in early March," Wednesday's statement says.
Corey Burr, senior vice president at TTR Sotheby's International Realty in Washington, D.C., says if a reduction in the Fed's bond purchases results in a higher interest rate on the Treasury's 10-year note, that could trigger a corresponding rise in mortgage rates. The 10-year Treasury yield is already at a two-year high.
What to do before mortgage rates go even higher
With the federal funds set to rise, and the Fed's bond-buying program coming to a close, it's probably time to lock in a mortgage rate, whether you're a homebuyer or a homeowner considering a cost-saving refinance of an existing mortgage.
Whatever type of home loan you're shopping for, be sure to compare offers from at least five lenders. Evaluating multiple offers is a proven strategy for finding the best mortgage for your budget.
Before applying for your loan, take a quick, free peek at your credit score. Borrowers with the highest credit scores are typically offered the lowest rates, so you may need to work on improving your score before you start approaching lenders.
If a mountain of nagging, high-interest debt is making it difficult for you to find an affordable mortgage rate, you could roll those debts into a single, lower-interest debt consolidation loan. You'll pay less in interest, and potentially eliminate your debt sooner and free up some cash flow.
Sponsored
Here's how to save up to $700/year off your car insurance in minutes
When was the last time you compared car insurance rates? Chances are you're seriously overpaying with your current policy.
It's true. You could be paying way less for the same coverage. All you need to do is look for it.
And if you look through an online marketplace called SmartFinancial you could be getting rates as low as $22 a month — and saving yourself more than $700 a year.
It takes one minute to get quotes from multiple insurers, so you can see all the best rates side-by-side.
So if you haven't checked car insurance rates in a while, see how much you can save with a new policy.