The average cost of a home inspection
The average cost of a home inspection is $341, but prices can range from a low of $281 up to $402, according to the home services site Angi. The cost of a home inspection for a small house could run you around $300, while a large home with optional inspections could cost you $400 or more.
There is no set pricing standard for a home inspection. Some inspectors charge by the hour, some by square footage, and others use their own unique pricing structure.
Keep in mind, home inspectors are generalists. They know enough to spot potential problems, but they may uncover issues that warrant further inspection by a specialist.
For example, if they find a crack in the foundation or a plumbing issue, you may have to hire a structural engineer or plumber to assess the extent of the problem. Depending on the types of specialists needed, this could add several hundred dollars to your bill.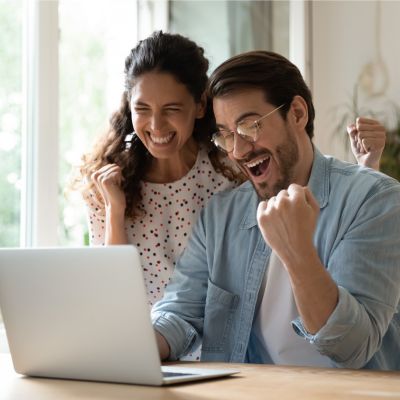 Compare current mortgage rates from top national lenders. Get the best rate for your purchase or mortgage refinance.
Compare Rates
Factors that affect the home inspection cost
There are several factors that go into determinng the cost of a home inspection.
Property location
Property size
Property age
Property type, such as house, condo, mobile home, etc.
Extra "add-on" inspections, such as mold, termites, septic, etc.
Experience of inspector
Anything that makes the home more difficult than usual to inspect.
Home inspection cost by property type
The cost of a home inspection depends largely on the type of housing you're looking at. Here are some rough estimates that demonstrate the differences in cost by property type.
New construction home inspection cost
A new construction home inspection is similar to that of an older house — around $400, depending on the size.
Remember, just because it's new, that doesn't guarantee everything is in good condition. It's not uncommon for contractors to work fast and cut corners, and you won't be able to ask a previous owner if they know of any issues.
Condo inspection cost
Inspections for condominiums are generally cheaper due to their compact size. Expect to pay around $200 for condos under 1,000 square feet.
Mobile home inspection cost
A single-wide mobile home will run you around $250 for a basic inspection. Larger mobile homes will cost a bit more but normally less than the price of inspecting an average detached house.
VA home inspection cost
There are no special prices for a Veteran Affairs home inspection. They cost the same as the average home inspection, ranging from $200 to $500 or more depending on size, location, etc.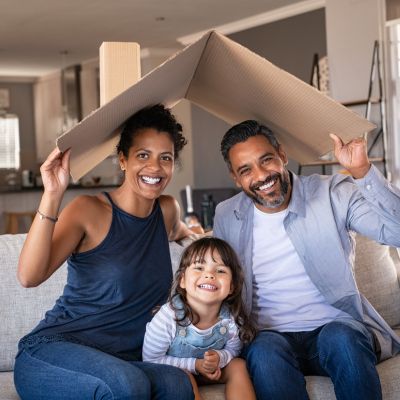 Home insurance is an essential expense – one that can often be pricey. You can lower your monthly recurring expenses by finding a more economical alternative for home insurance.
SmartFinancial can help you do just that. SmartFinancial's online marketplace of vetted lenders allows you to quickly shop around for rates from the country's top insurance companies, and ensure you're paying the lowest price possible for your home insurance.
Explore better rates
What's covered during a home inspection?
Basically, you are paying for the inspector's expertise and their ability to spot expensive issues that an untrained eye might miss.
Most basic inspections include all the main structural parts and systems, as well as major appliances. For example:
Basic plumbing
Structural foundation
Interior and exterior condition
Electrical systems
Roof and attic
Fireplaces and chimneys
HVAC system
Water heater
There's a good chance your home inspector will find something — whether it's minor or serious. That something can then be negotiated into the price you pay for the house. In that way, a home inspection often pays for itself.
And if no issues come up, your inspection cost will simply be the price you pay to sleep easy knowing you will have no surprises.
What do home inspectors look for in a house?
A basic home inspection will cover safety issues, major appliances and the four main systems of your home: roofing, plumbing, electrical and general structural integrity.
For a more detailed (and expensive) inspection, you can opt for additional areas to be checked. This usually involves hiring an additional specialist to come onsite.
Water intrusion
When buying a house, you should be very concerned about water being where it's not supposed to be. It can lead to mold, rotted wooden structures and worse.
The problem is, it's not always easy to detect (until it's too late). That's where your inspector's trained eyes come in.
Roof condition
Putting in a new roof is not cheap. An inspector can tell you what condition the roof is in, and based on their assessment, you may be able to negotiate the price of the house down.
The last thing you want is an unexpected $10,000 roof expense after buying your home.
Electrical inspection
Electrical issues are something you don't want to mess around with. Many electrical issues aren't expensive to fix but they can be extremely dangerous.
However, if your inspector finds that the house's electrical system isn't up to code and needs to be rewired, Angi says that could cost you between $1,500 and $10,000, depending on the size of the house.
5 optional home inspections
Here are some optional inspections that are also worth considering.
Septic
If you haven't lived with a septic system before, you may not know they need to be inspected, maintained and potentially pumped every three to five years. The EPA says this process typically costs between $250 and $500. If the seller doesn't have documentation for the last pump, ordering an inspection right away could save you big problems down the road.
Well
If the property has a well, an inspection will reveal its structural integrity and water quality. This can sometimes be combined with a septic inspection.
Radon
Radon is a radioactive gas that comes from the breakdown of uranium in soil and rock. Living in a house with radon is dangerous to your health, and the EPA recommends testing for it in any ground-level home, new or old, across the United States. To keep costs down, try to use an inspector who includes radon testing in their basic assessment.
Asbestos
Asbestos is a dangerous mineral commonly used in buildings constructed between the 1940s and 1970s. It was included in drywall, concrete, bricks, pipes, insulation, flooring, roofing and more until it was discovered to damage lungs when inhaled. If you're buying an older home, this is something you'll want to test for.
Termites
Termite infestation is common in areas such as California, Florida and Louisiana. They can cause severe damage to the structure of a home. If there is minor termite damage, you can use it to negotiate the price. If you find major termite damage, you're probably better off choosing a different home.
Do you need a home inspection?
First off, a home inspection is completely optional. No laws force you to get one.
Now, mortgage lenders are going to require a home appraisal, which differs from a home inspection.
A home inspection focuses on identifying issues with the condition of the house and its systems. The goal of an appraisal is solely to estimate the property's value.
That said, just because the inspection is optional doesn't mean you should skip it. Yes, it is an extra cost, and the seller might not like the delay. But it's a small investment that could save you from expensive repairs (and even keep you safe) down the line.
When there's so much at stake, the seller's word is not enough. You never know how badly the seller needs the money or what they are willing to say (or not say) to make a sale.
Even if the seller is completely honest, there might be issues they are simply unaware of — issues that, without an inspection, you will be paying for.
In the end, it's better to be safe than sorry.
How to choose the right home inspector
Since there are so many factors that go into a home inspection price, your first step is to find the going rate in your area for similar properties.
To start, ask your real estate agent. You should also be able to get a feel for fair prices through online research and a few phone calls to local inspectors.
But remember, cheaper doesn't necessarily mean better.
Each state has different licensing requirements for home inspectors, and some states don't require inspectors to be licensed at all.
To ensure your potential inspectors are qualified, you may be able to look them up on your state website. You can also check for accreditation from a professional organization like the National Association of Certified Home Inspectors (NACHI) or American Society of Home Inspectors (ASHI).
Once you've narrowed down your list to your top three options, reach out to each asking for a sample report. This will give you a better idea of how detailed they are.
More: Can you back out of a real estate contract?
When do you pay for a home inspection?
You pay for the home inspection at the time of service.
This usually takes place after the seller has accepted your offer and both parties have signed the purchase agreement.
It is important to include a home inspection contingency in your purchase offer. That way, if any serious issues are found (that the seller refuses to fix), you are still able to back out.
How long does a home inspection take?
You can expect your home inspection to take two to four hours.
This will vary based on the size of the property, condition of the property and the level of detail your inspector gives.
You are not required to be present during the inspection, but it's a good idea. Doing so will allow you to ask questions and settle any doubts you have about the property.
That said, if you can't make it, you will receive a detailed report on what the inspector finds.
Sponsored
Secure your retirement with a reverse mortgage
If you're low on cash savings and investments but have wealth in your home, a reverse mortgage is a great option for covering retirement expenses.
Mutual of Omaha is a trusted insurance provider that helps you make the most of your home equity.