The best months to buy a home
For homebuyers, the best time to purchase a home is usually in the late summer or fall.
House hunters will find plenty of homes on the market, but not as much competition for them as in the spring and early summer, when more buyers are on the prowl. So there's a greater likelihood you'll get a bargain.
Sellers listing their homes are more willing to cut their prices when back-to-school is approaching, because they get nervous that they won't be able to make a sale before the cold weather arrives and buyers go into hibernation.
That means during August and November you find the most house listings with at least one price reduction, Zillow says.
Shoppers who are willing to brave the cold weather can find good prices in winter, even though there are fewer homes on the market.
October turned out to be the best month for 2022, with an average premium of 3.3%, according to Attom Data Solutions, a real estate information company. Attom's study analyzed trends from 2013 to 2021. November and December were runners-up, with both sitting at 3.7%.
The premium is higher if you purchase during much of the summer. A Attom study found that trying to buy in May will lead to a premium of about 10.5%.
More: How much does a mortgage really cost?
Stop overpaying for home insurance
Home insurance is an essential expense – one that can often be pricey. You can lower your monthly recurring expenses by finding a more economical alternative for home insurance.
SmartFinancial can help you do just that. SmartFinancial's online marketplace of vetted home insurance providers allows you to quickly shop around for rates from the country's top insurance companies, and ensure you're paying the lowest price possible for your home insurance.
Explore better rates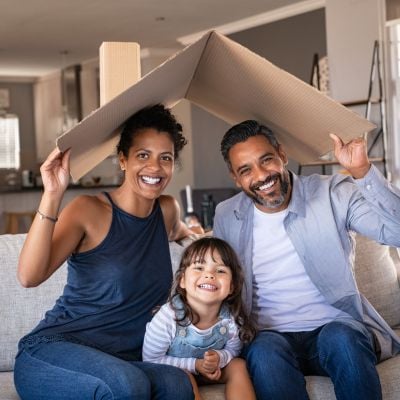 The best week to buy a home
You may have a little more free time to check out open houses and negotiate with a seller when the kids are back in school.
That's excellent timing if you're a homebuyer, considering that a 2022 study from Realtor.com showed the most favorable buying conditions are during the week of Sept. 25 to Oct. 1.
There's less competition that week, more price reductions and higher inventory — ideal conditions for a house hunter. In 2022, this week was expected to see up to 46% more active listings than the year's average. It's estimated that buyers could save up to $20,000 on a median-priced home ($450,000) if they bought in late Septemner.
The best days to buy a home
According to Attom's 2022 analysis of home sales, the single best day to buy is Nov. 28. On this date, buyers can take advantage of the lowest premium of 1.1%.
Home prices tend to weaken in the colder months since there's less buying activity and sellers are eager for a sale, which is why premiums remain low during the holiday season.
Attom looked at more than 39 million home sales over the last nine years and found that other buyer-friendly dates on the calendar include:
Dec. 5. when the premium is 1.5%
Dec. 12. When the premium is 2.0%
Dec. 19. When the premium is 1.9%
Dec. 24. When the premium is 2.0%
Dec. 26. When the premium is 1.5%
Jan. 9. When the premium is 1.3%
These days prove drastically more affordable than the month of May, where May 23, 20 and 27 offer over a 15% premium.
The best day of the week to close on a home purchase is Thursday, when sellers typically offer discounts around 3% of the list price, according to 2022 research from Zillow.
Zillow prefaces that listing prices are only slightly higher Monday through Wednesday. So if you see an enticing price slash on a Monday, don't risk waiting for it to get better.
There will be fewer price cuts on Friday and the weekends, since buyers are out shopping the deals that came through during the week.
More: Learn why real estate agents prefer buyers who got pre-approved for a mortgage.
Need cash? Tap into your home equity
As home prices have increased, the average homeowner is sitting on a record amount of home equity. Savvy homeowners are tapping into their equity to consolidate debt, pay for home improvements, or tackle unexpected expenses. Rocket Mortgage, the nation's largest mortgage lender, offers competitive rates and expert guidance.
Get Started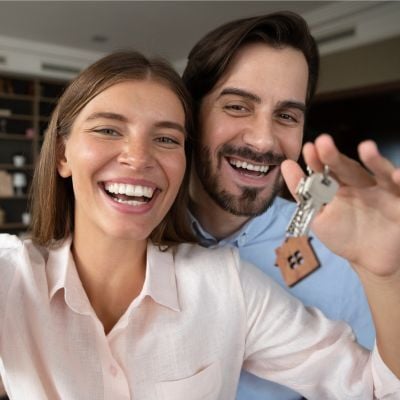 The worst times to buy
If price is most important to you, don't buy a home in spring or during the first part of the summer, particularly not in June.
That's when houses tend to sell the fastest, leaving homebuyers with little room to negotiate. You'll pay a higher premium in June than at any other time of the year, Zillow says.
And generally the weekend is not a great time to make a home purchase.
There will be fewer price cuts on Friday, Saturday and Sunday since buyers are out shopping the deals that came through during the week.
More: Find out why so many trust Veterans United on their home buying journey. Get prequalified today!
But wait ...
Keep in mind that the best or worst time for you to buy a dream home may depend on your location.
If you live in a place with a warmer climate, like Florida, you won't find the typical seasonal differences in home pricing. Sellers won't be in a rush to make a deal in September because they're not worried about any change in the weather putting a chill on the housing market.
The key timing for you also depends on your interests.
If what you want most is to have the greatest number of homes to choose from, and you don't care as much about getting a bargain, you may prefer to buy during the busier spring and early summer.
Next steps to becoming a homeowner
When you're ready to buy — or at least start looking seriously — arm yourself with everything you need to know to purchase a house.
Understand the difference between a fixed- and an adjustable-rate mortgage to determine which is better for your situation.
And shop around for the best mortgage rate by comparing offers from at least five lenders to find the best deal in your area.
More: Why sellers will ask for a "proof of funds letter" and how to get one.
Sponsored
Follow These Steps if you Want to Retire Early
Secure your financial future with a tailored plan to maximize investments, navigate taxes, and retire comfortably.
Zoe Financial is an online platform that can match you with a network of vetted fiduciary advisors who are evaluated based on their credentials, education, experience, and pricing. The best part? - there is no fee to find an advisor.