Crunching the numbers
To afford a $500,000 home, you need to make more than $150,000 a year.
To come up with that sum, let's start with a $500,000 home price. Assuming you have a 10% down payment of $50,000, lock in a 30-year fixed-rate mortgage at 7.23% and pay a 1.72% tax and insurance rate, your monthly payment will add up to about $3,800.
Now, considering that most lenders require you to keep your housing expenses at or under 30% of your gross income, Jones calculated that you'd have to earn $152,000 a year in order to meet that target.
You might think $500,000 is a lot of house, but know that the median national home price for active listings climbed to $430,000 in April, according to Realtor.com.
Using the same calculation above — a 10% down payment, a 30-year fixed-rate mortgage at 7.23% and a tax and insurance rate of 1.72% — your monthly housing costs would be about $3,250. To afford that, you'd have to earn around $128,000 a year.
That's a long way off the national average salary, which is $68,6223 a year, according to ZipRecruiter.
If those numbers sound like a stretch, here are three straightforward tips to get into real estate.
Read more: Owning real estate for passive income is one of the biggest myths in investing — but here is 1 simple way to really make it work
Stop overpaying for home insurance
Home insurance is an essential expense – one that can often be pricey. You can lower your monthly recurring expenses by finding a more economical alternative for home insurance.
SmartFinancial can help you do just that. SmartFinancial's online marketplace of vetted home insurance providers allows you to quickly shop around for rates from the country's top insurance companies, and ensure you're paying the lowest price possible for your home insurance.
Explore better rates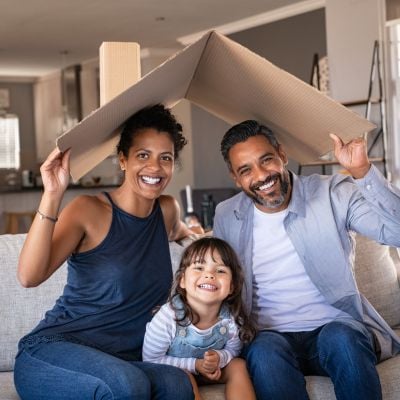 Saving a big down payment
A sufficient down payment is often the single biggest obstacle between you and buying a home.
A decent-sized down payment will reduce your monthly mortgage payment and will protect you from additional costs — like private mortgage insurance (PMI), which lenders typically require if your down payment is less than 20% of your home's purchase price.
That being said, saving for a substantial down payment is easier said than done. A 20% down payment on a $500,000 home would be $100,000 — in cash — which few people have just lying around.
If you're not sure where to start, a savings goal calculator can be a great resource. Not only can it help serve as your roadmap to achieving financial goals, but you can break down your target into smaller, achievable milestones to keep you motivated.
Alternatively, if you struggle with self-discipline when budgeting and managing your money, automating your savings by diverting a portion of your earnings (if your employer pays by direct deposit) or setting up recurring transfers to a savings account can help you stay on track.
If you're a few years out from buying a house, but already have a good amount saved for your down payment, you can lock some of that money in a bank certificate of deposit (CD) and take advantage of the current high rates.
And remember that when you buy a house you don't only need cash for a down payment, you'll also need some liquid funds to cover closing costs, appraisal and inspection fees, and legal fees up front — all of which can add up to a significant sum.
Get the best loan you can
Without a truly huge salary or a sizable financial windfall, like an inheritance, it's unlikely you'll be able to buy a house without getting a loan.
For homebuyers and those looking to refinance their current mortgage loan, there are several types of mortgages to choose from.
Some loans, like FHA, USDA and VA loans, are backed by the federal government and are designed for low- to moderate-income Americans, rural dwellers and veterans. Meanwhile, others are typically only available to borrowers with a certain amount of income and a solid credit score.
While you won't find the same standards across all lenders, the better your credit score, the more favorable your home loan will likely be.
You can improve your score by doing things like paying your bills on time, keeping your credit utilization low and checking your credit report for errors. This should open opportunities for better loan options.
A higher credit score can help you to qualify for a lower interest rate on your mortgage, which in turn could save you thousands of dollars in interest over the life of your loan.
Regardless of what type of loan you qualify for, you should never take the first quote you're given. Experts recommend comparing at least three different offers before picking one.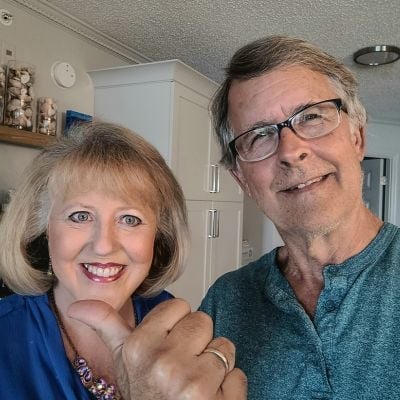 Opt out of the buying process entirely
If buying a home is off the table (for now), you might want to consider investing in real estate in other ways.
Prime commercial real estate has outperformed the S&P 500 over a 25-year period — and until recently, only the ultra rich with millions to invest were able to get in on that action. But new platforms have opened up opportunities to regular retail investors.
If you can't afford a home (or a rental property) a real estate investment trust (REIT) might be worth looking into. REITs are publicly traded companies that own properties such as apartment buildings, shopping centers and office towers. They collect rent from tenants and pass that rent to shareholders in the form of regular dividend payments.
If you're keen to dip your toe into investing in real estate, you can find an option that best suits your needs by answering a few quick questions with Moneywise's investment-finder tool.
Sponsored
Follow These Steps if you Want to Retire Early
Secure your financial future with a tailored plan to maximize investments, navigate taxes, and retire comfortably.
Zoe Financial is an online platform that can match you with a network of vetted fiduciary advisors who are evaluated based on their credentials, education, experience, and pricing. The best part? - there is no fee to find an advisor.