What the survey found In a survey of more than 1,300 homeowners, Zillow found that 78% had not refinanced their mortgages in the last year.
When asked why, 37% said they avoided refinancing because they were thinking of moving or paying off their mortgage soon. Another 38% attributed their inaction to high fees. An alarming 29% said they didn't refinance because they didn't understand the process.
The high percentage of homeowners not taking advantage of today's low refinance rates is tragic considering how much money refinancing has saved the remaining respondents.
About 29% of refinancing homeowners enjoyed monthly savings between $300 and $500. Almost 1 in 5 of them saved more than $500 a month.
"There are a lot of benefits to refinancing a home right now," says Jonathan Lee, senior director of Zillow Home Loans. "Reducing monthly mortgage payments is extremely popular. It can boost borrowers' monthly cash flow by lowering the amount of interest being paid on their loan."
Rapidly rising home values also make cash-out refinances a great option, Lee says, as they allow homeowners "to tap into the increased equity of their home and reinvest their savings in other areas, like paying down high-interest debt, funding tuition or completing a home improvement project."
More: How to calculate mortgage payoff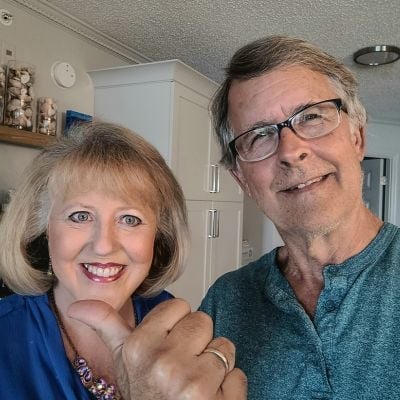 Divorce, puppy training or refinancing: Which is most difficult? Zillow asked homeowners how they would rank the experience of refinancing their mortgages compared to other stressful events.
Those who have recently gone through a refinance said the process was less difficult than getting a divorce, but "significantly tougher" than training a puppy.
"In general, refinancing a mortgage should be a bit less intense than a few weeks away at puppy boot camp," Lee says. "A few hours of online shopping, talking to a mortgage professional and signing documents is a small price to pay for hundreds of dollars in potential savings per month, and goes a long way toward funding those dog training classes."
Lee's right. If you've been through the homebuying process, getting a refi shouldn't require doing anything you haven't already done before. All you really need to take care of is the following:
The best refi rates go to the borrowers with the strongest credit histories, so check your credit score for free and see if you need to improve it before applying for your refinance.

Once you've decided what you want from your refi — cash to play with, a lower rate or both — start comparing the rates lenders are offering. It's remarkably easy, and is a key step to saving the most on your refinance.

When you start the application process, you'll have to provide much of the same information you were asked for when you started your initial mortgage process. Your lender will take into consideration your income, debt load and the value of your home to come up with a fair rate for a person with your profile. There's nothing here to be intimidated by.

If you think you can find a better rate or more comfortable mortgage terms, don't be afraid to negotiate. If the lender you're dealing with isn't willing to play ball, there are literally thousands of others who will be more than happy to take their place.
Sponsored
Follow These Steps if you Want to Retire Early
Secure your financial future with a tailored plan to maximize investments, navigate taxes, and retire comfortably.
Zoe Financial is an online platform that can match you with a network of vetted fiduciary advisors who are evaluated based on their credentials, education, experience, and pricing. The best part? - there is no fee to find an advisor.