Take out a home equity loan
A home equity loan is often called a "second mortgage." When you apply for one, you ask for a set amount of cash and use your home's equity as collateral. If your lender agrees to play ball, you'll receive the full amount all at once and then start paying it back — on a fixed payment schedule and at a fixed interest rate.
You'll need enough equity built up in your home to offer value as collateral. And, having good credit will improve your chances of accessing the money you need. Take a free look at your credit score and see if it needs fixing.
In addition to uses that include paying down down debt or covering the cost of a child's education, a home equity loan can help make your home more valuable. Typically, the interest rate will be lower than the rate on a credit card or personal loan, so a home equity loan can fund renovation projects that add value.
The loans also can be paid off early and refinanced at lower rates. If you'd taken out a home equity loan in late 2019, before COVID tanked interest rates, you could refinance it at a lower mortgage rate and slash your monthly payments.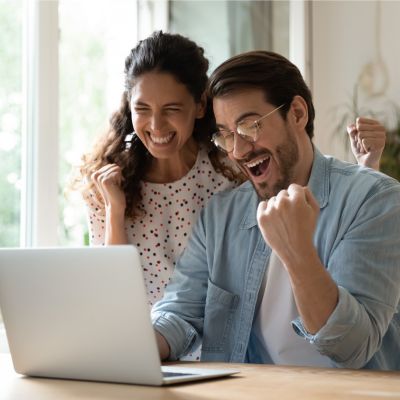 Compare current mortgage rates from top national lenders. Get the best rate for your purchase or mortgage refinance.
Compare Rates
Open a HELOC
While a home equity loan provides a one-time infusion of cash and charges you a fixed interest rate, a home equity line of credit is an ongoing arrangement that involves a variable rate. But HELOCs are a little more complicated than that.
They break down into two parts: the draw period, when you can withdraw cash at your own pace until your borrowing limit is reached; and the repayment period. Both phases can stretch out for years, maybe even decades in the case of repayment. But once the draw period ends, your HELOC borrowing is done.
Though it's called the draw period, you still have to make payments during that stage of the loan. The payments are often fairly manageable because they're interest-only. Once you officially move into the repayment period, the principal of your loan gets factored into your payments — and they become much larger.
That's one of the more prominent risks of a HELOC: uncertainty. You won't be making fixed payments or paying a fixed interest rate, and those things can make a home equity line a challenge to budget around.
If you get to the point where you're having trouble making your HELOC payments, you can refinance the outstanding balance into a fixed-rate home equity loan, though you may need to do some credit score maintenance to be certain you get a fair rate.
Do a cash-out refinance
Though HELOC and home equity loan interest rates hard to find at under 4%, a cash-out refinance might be your best, most affordable option for tapping into the equity in your home.
And since today's rates are almost certainly lower than they were when you first got your mortgage, refinancing is a great way to save money. Black Knight recently found that with mortgage rates as low as they are, 14.1 million homeowners could save up an average $287 a month by refinancing.
In a cash-out refi, you replace your current mortgage with a new, larger one — and take the difference in cash. The new loan pays off the existing mortgage and is then paid off in monthly installments.
Lenders generally allow you to borrow 70% to 80% of your home's value in a refi. If your home is worth $400,000 and your lender approves an 80% cash-out refinance, you'd receive as much as $320,000. If you still owe $200,000 on your first mortgage, you'd pay that off and have $120,000 in tax-free cash to play with.
Closing costs on a cash-out refi are often more than you'd be required to pay on a home equity loan, but the cheaper interest rates are hard to turn down.
No matter how you choose to access your equity, talk with a financial adviser to make sure it's a wise move for you. Whether it's a refi, a HELOC or home equity loan, your home will be your collateral. If you fall behind on your payments, you could wind up losing the house — and all your equity will disappear.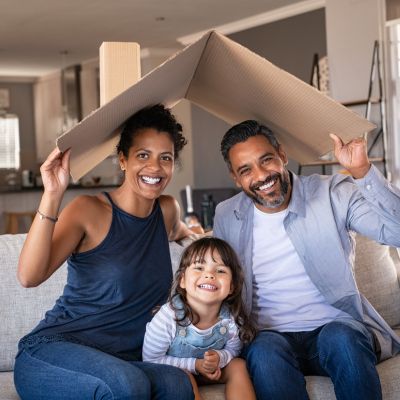 Home insurance is an essential expense – one that can often be pricey. You can lower your monthly recurring expenses by finding a more economical alternative for home insurance.
SmartFinancial can help you do just that. SmartFinancial's online marketplace of vetted lenders allows you to quickly shop around for rates from the country's top insurance companies, and ensure you're paying the lowest price possible for your home insurance.
Explore better rates
Other ways to unlock some extra cash
Homeownership can be a constant financial grind. From the mortgage to the taxes to the maintenance costs, rarely a day goes by without some major expense occupying at least a small chunk of your cranial real estate.
If your home sweet home is a bitter pill for your budget, you have several ways to boost your finances.
Reduce your insurance costs. If it's time to buy or renew your homeowners insurance, getting quotes from multiple insurers can help you score the best deal and avoid overpaying. Comparison shopping also can do wonders when you're trying to save money on car insurance.

Wipe out high-interest debt. If you've been using credit cards to cover the extra costs of being a homeowner, those high interest rates can be a real drag. Consider rolling all of your debts into a single, lower-interest debt consolidation loan to erase your debts more quickly and affordably.

Generate more income — in the stock market. You don't need the proceeds of a hefty cash-out refi to get in on today's stock market fun. A popular app helps you invest in a diversified portfolio using little more than "spare change" from your everyday purchases.
Sponsored
Secure your retirement with a reverse mortgage
If you're low on cash savings and investments but have wealth in your home, a reverse mortgage is a great option for covering retirement expenses.
Mutual of Omaha is a trusted insurance provider that helps you make the most of your home equity.