Mortgage applications rise, led by refinances Mortgage applications increased 1.1% in the week ending Dec. 11, the Mortgage Bankers Association (MBA) reported Wednesday.
Demand for refinances rose 1% from the previous week, and those loans now account for 72.7% of total applications, up from 72% last week.
In the MBA's weekly survey of lenders, rates for 30-year fixed-rate loans plunged to an all-time low 2.85%, down from 2.90% last week.
"Homeowners once again acted on the decline in rates, with refinance activity rising for the second straight week and up 105% from a year ago," says Joel Kan, the MBA's forecaster.
Yet despite months and months of high refi activity, many more homeowners can still get in on the action. Over 19 million mortgage holders could save an average $308 per month by refinancing now, according to the mortgage technology and data provider Black Knight.
If you have a solid credit score and at least 20% home equity, you can lock in on these rock-bottom rates while they're still available.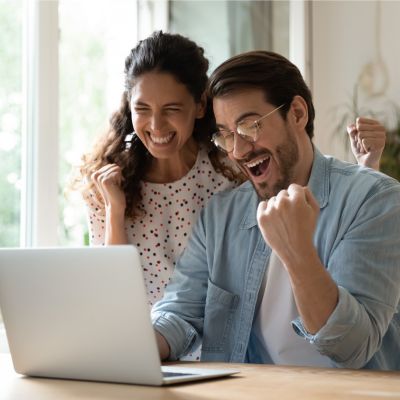 Compare current mortgage rates from top national lenders. Get the best rate for your purchase or mortgage refinance.
Compare Rates
Buyers are hungry for home loans, too Historically low mortgage rates have kept the housing market sizzling, even as the temperature outside drops. While December is typically much slower for home sales, applications for new mortgages — called "purchase loans" — jumped 2% last week, the MBA says.
Requests for purchase mortgages are 26% higher versus the same week last year.
"The ongoing strength in the housing market has carried into December," says Kan. "Applications to buy a home increased for the fourth time in five weeks, as both conventional and government segments of the market saw gains."
Demand for government-backed purchase loans, including the low-down-payment mortgages insured by the Federal Housing Administration, shot up last week to the highest level since June. That's a sign, the MBA believes, that more first-time buyers are entering the market.
And they've picked a good time to go house hunting. Median prices are down a ways after peaking during the summer, according to research from Realtor.com.
Whether you're looking to buy a home or refinance an existing mortgage, shop around to get the lowest rates. When you compare a minimum of five rate quotes, studies show, you can save thousands of dollars over the life of your loan.
Use those same comparison shopping skills when you sign up for or renew your homeowners insurance. Get quotes from several insurers to get the lowest possible price for the coverage you need.
Sponsored
Secure your retirement with a reverse mortgage
If you're low on cash savings and investments but have wealth in your home, a reverse mortgage is a great option for covering retirement expenses.
Mutual of Omaha is a trusted insurance provider that helps you make the most of your home equity.