What is a proof of funds letter?
A proof of funds (POF) letter is a document that shows you have the cash necessary to close a real estate deal. If you're a homebuyer, the POF letter demonstrates that you have enough money to submit a down payment, pay closing costs or buy a home outright with cash.
Submitting a proof of funds letter tells the seller that it's safe to take the home off the market and reserve it for you until the closing date.
Big purchases or other financial transactions need big money behind them — and that's when a proof of funds letter comes in handy.
Stop overpaying for home insurance
Home insurance is an essential expense – one that can often be pricey. You can lower your monthly recurring expenses by finding a more economical alternative for home insurance.
SmartFinancial can help you do just that. SmartFinancial's online marketplace of vetted home insurance providers allows you to quickly shop around for rates from the country's top insurance companies, and ensure you're paying the lowest price possible for your home insurance.
Explore better rates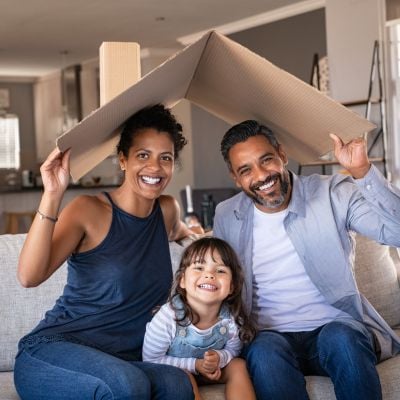 Who asks for proof of funds?
Home sellers
Real estate agents
Homeowners selling their houses are likely to ask for a proof of funds letter so they can be sure a buyer can afford to purchase their property. If a buyer doesn't have the available funds ready, the deal could fall through, which is a major setback for the seller.
Some sellers may be willing to accept a recent checking or savings account statement as proof that you've got the needed cash, but most of the time it's just best to obtain a proof of funds letter. (If you do turn over an account statement, protect your privacy by blacking out your account number.)
Real estate agents working on behalf of sellers may ask for a proof of funds letter — and so might property developers building new homes. Real estate wholesalers also are likely to request proof of funds before continuing with a sale.
Likewise, anyone selling a business may not disclose confidential details to a prospective buyer until proof of funds has been provided.
Real estate investors also must be able to demonstrate that they have money on hand. If you want to buy an investment property, your broker should know what you can afford, and the seller needs to know you can complete the transaction.
More: Buying your first home? Find a first-time homebuyer program in your state.
Does a mortgage preapproval count as proof of funds?
The short answer is no. Mortgage preapproval letters are an integral part of the homebuying process, but they contain different information than proof of funds letters.
A preapproval is provided by a money lender, and it indicates that after looking at your finances, the lender is willing to give you a mortgage loan to buy the property.
A proof of funds letter, on the other hand, proves you have the cash for the down payment and closing costs, so the sale can close.
Need cash? Tap into your home equity
As home prices have increased, the average homeowner is sitting on a record amount of home equity. Savvy homeowners are tapping into their equity to consolidate debt, pay for home improvements, or tackle unexpected expenses. Rocket Mortgage, the nation's largest mortgage lender, offers competitive rates and expert guidance.
Get Started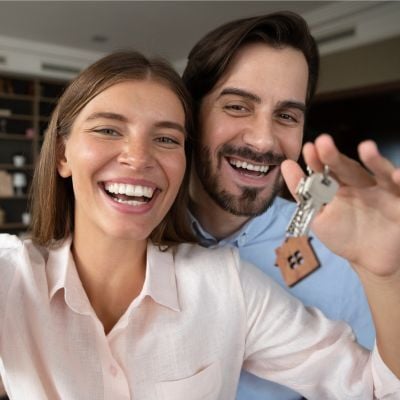 Documents that qualify as a POF letter
A proof of funds letter must be an official document from the institution where you hold your money, such as your bank or credit union. It reflects your "liquid" assets — that is, those that can be converted to cash easily.
If you have mutual funds or other investments that aren't liquid, they won't count toward the amount in your proof of funds letter.
If you want to add money from your non-liquid assets to your pool of funds, then you'll need to sell some of those investments and move the proceeds to your bank account as cash.
How to get a proof of funds letter
The best way to obtain a proof of funds letter is from the financial institution where you have your main checking account and/or savings account. The bank can easily verify your total cash balance.
To get a proof of funds letter, contact your bank and request one. Banks usually take between 24 and 48 hours to produce the document, but the process may take longer. Just in case, it's best to ask for the letter at least one week before you need it.
When you've obtain the letter from the financial institution where you do business, it's easy for a home or business seller to contact the bank and verify that the letter is legitimate and that you have the necessary funds.
Avoid giving a proof of funds letter that can't be verified. A seller is unlikely to accept a letter that doesn't seem legit — so you'd just be wasting the time of everyone involved.
How to write a proof of funds letter
The POF is meant as a bank's confirmation that you have the money to complete a transaction. In this way, proof of funds letters are similar to certified checks.
The letter should be printed on official bank paper with the bank's letterhead and an official's signature at the bottom. The bank's name and address should also be present.
The proof of funds letter should include the name of the account holder (namely, you) and the account's current balance.
When do you submit POF?
In general, it's best to have a proof of funds letter ready before you make an offer to buy a home or business. This way, when you've found your dream house or business investment, you won't be stuck scrambling to move money around and get a letter before someone else makes an offer.
Some homebuyers provide a proof of funds letter to a seller or the seller's lawyer the day they submit an offer. This helps solidify a buyer as a legitimate candidate to purchase the property.
However, it's also acceptable to give a proof of funds letter within 24 or 48 hours after making an offer.
Sponsored
Follow These Steps if you Want to Retire Early
Secure your financial future with a tailored plan to maximize investments, navigate taxes, and retire comfortably.
Zoe Financial is an online platform that can match you with a network of vetted fiduciary advisors who are evaluated based on their credentials, education, experience, and pricing. The best part? - there is no fee to find an advisor.