But here's the good news: Barry Choi, a budget travel expert, writes that with $200,000 saved and some retirement benefit payments coming in, you can retire comfortably outside North America and enjoy your senior years in the sun.
Here are five countries where you can really stretch your retirement dollars! If you need to put away more for your golden years, refinance your mortgage and save. Visit Lending Tree to compare offers from multiple banks.
1. Nicaragua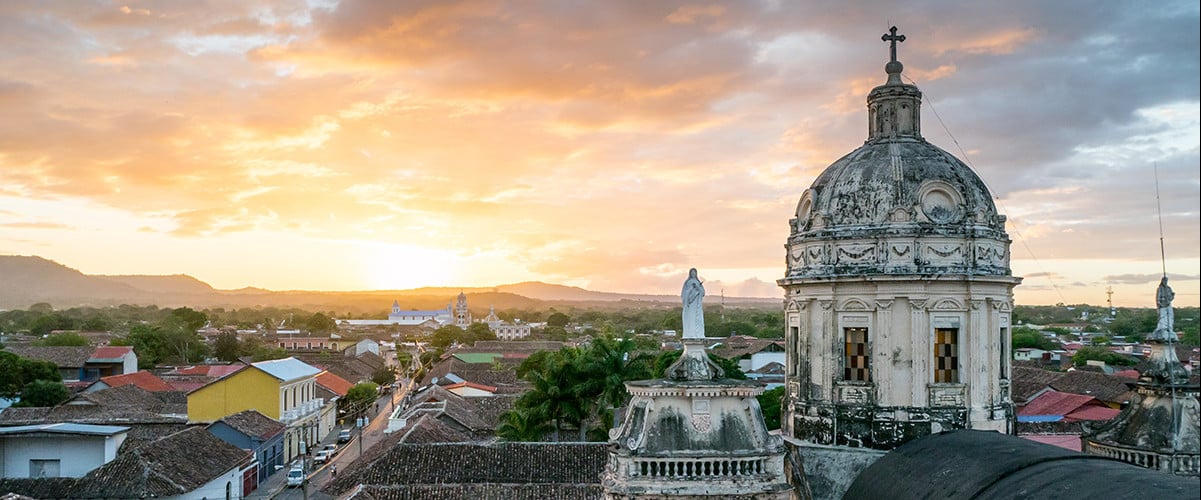 This Central American country has a gorgeous landscape dotted with lakes and lined with volcanoes in the west and beaches along its eastern shores. The main language is Spanish but English is widely spoken, especially along the Caribbean coast. Given its geography, the weather in Nicaragua is lovely all year.
A couple can live comfortably in Nicaragua on $1,200 per month. Spending $2,000 a month equates to a life of luxury. A beer at a restaurant costs $1.25 and a full lobster dinner is about $15. One month of groceries costs less than $300!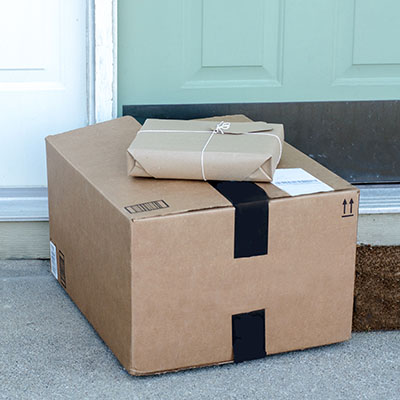 Living in Nicaragua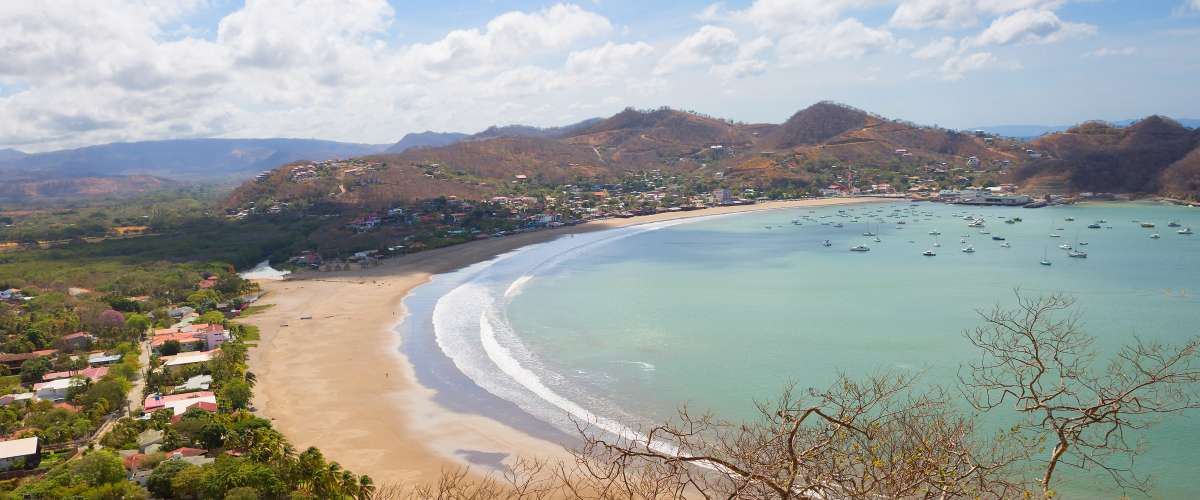 Nicaragua also has high-quality, low cost healthcare, especially in the Managua area. Some hospitals offer a tiered health program or a membership program whose pricing depends on age and health conditions. However, generally people aged 41-50 pay $50 per month, ages 51-65 pay $61, and those over 65 pay $65 per month.
Bonnie W. Hayman, an American expat writing for ILM, says Nicaragua is incredibly safe — notably so for women. Hayman says "single women have no problem crossing the country in local buses, shared taxis, or any other means of transport."
2. Thailand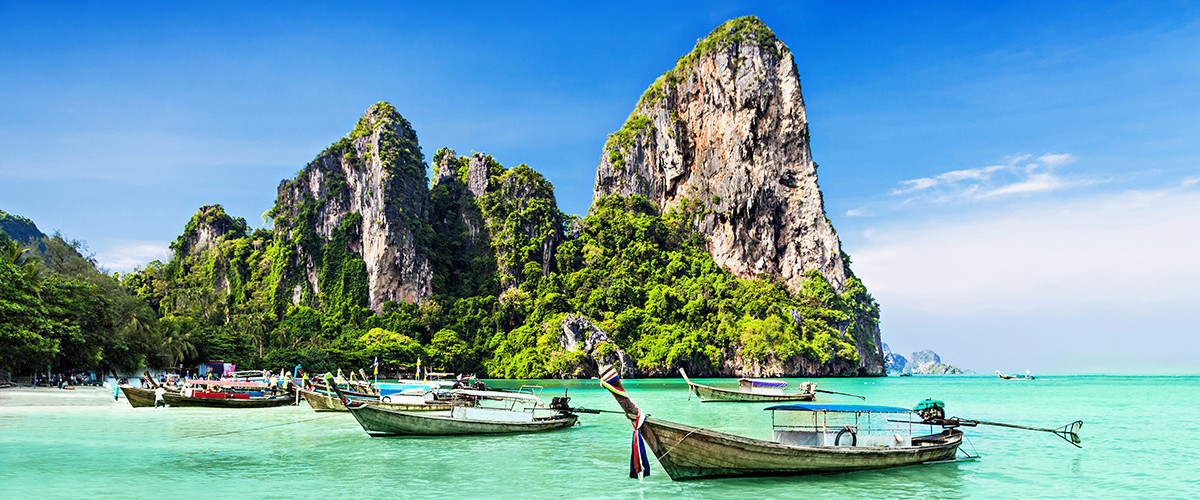 Leave your winter wardrobe at home: all you'll need is shorts, t-shirts, and sandals in Thailand! English is widely spoken in tourist centers, but you'll probably need a Thai phrasebook to get by in smaller towns and rural areas.
With its tropical climate, Thailand's hot season can hit temperatures upwards of 105F (40C) from March to May. Here, the best time to enjoy the outdoors is between November and March, when the weather hovers around a balmy 86F (30C).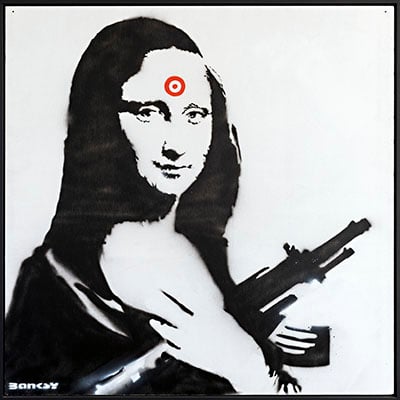 Join Masterworks to invest in works by Banksy, Picasso, Kaws, and more. Use our special link to skip the waitlist and join an exclusive community of art investors.
Skip waitlist
Living in Thailand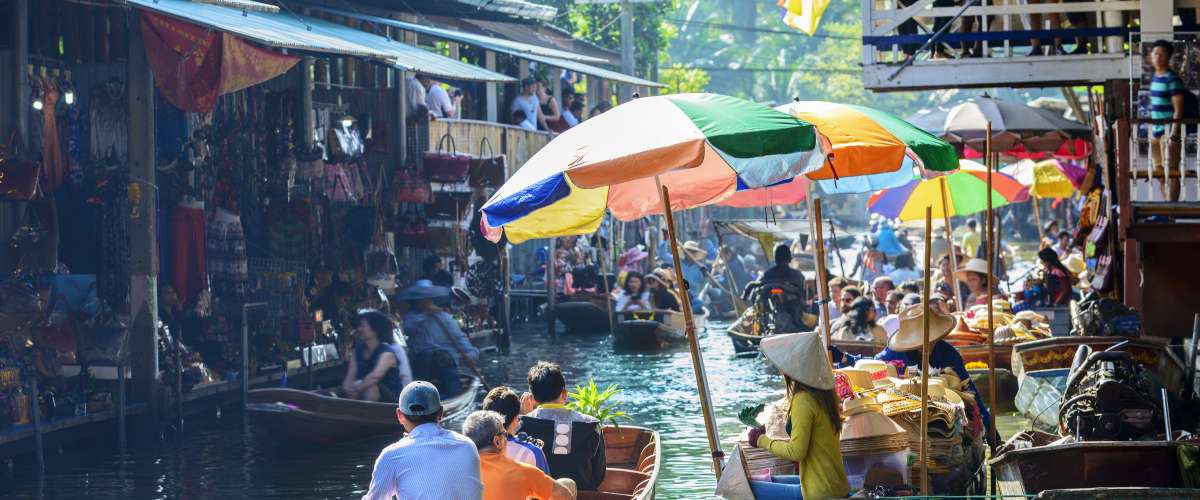 The price of living varies among different areas, but overall ILM says you can expect to live comfortably on $1,500 to $2,000 per month in Phuket. A full Thai dinner with beer for two costs less than $10 in Chiang Mai, and a Western dinner for two costs about $15.
Thailand also ranks among the world's 50 best healthcare systems, according to the WHO. The best private hospitals are in Bangkok and hospital fees cost a fraction of what you would pay in the West.
Rachel Devlin, an American expat writing for ILM, says that her "day begins when I wake up naturally, without an alarm." Devlin takes advantage of the coolness of the morning to explore her exotic surroundings. Devlin writes, "just yesterday I happened upon a temple where Thai people were releasing fish, frogs and turtles into the Ping River after a Buddhist prayer."
3. Costa Rica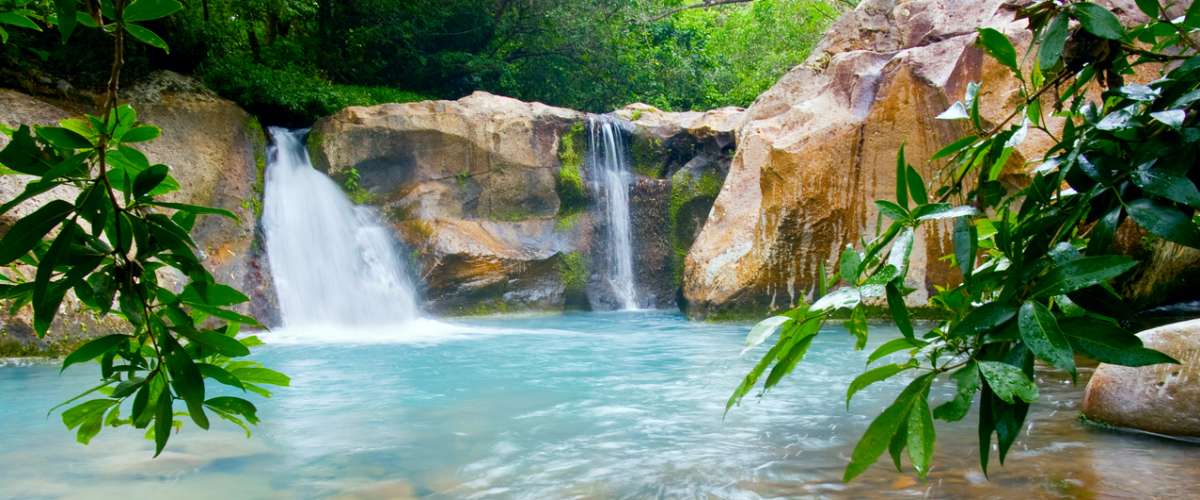 Thousands of North Americans have discovered the pleasures of a simpler life in Costa Rica. Towns like Atenas and Tamarindo are renowned for their lovely climate, affordable food and home prices, and a friendly environment where locals and expats mingle.
Year-round t-shirt weather and long stretches of golden beach are punctuated by eateries, bars, and all the amenities you need. While the locals speak Spanish, you'll find plenty of folks to chat with in English, too.
Given the influx of tourists and expats, Costa Rican rental prices have risen in the past few years. In Atenas, rental rates range from $650 to $3,000 per month depending on how much space and luxury you want.
Living in Costa Rica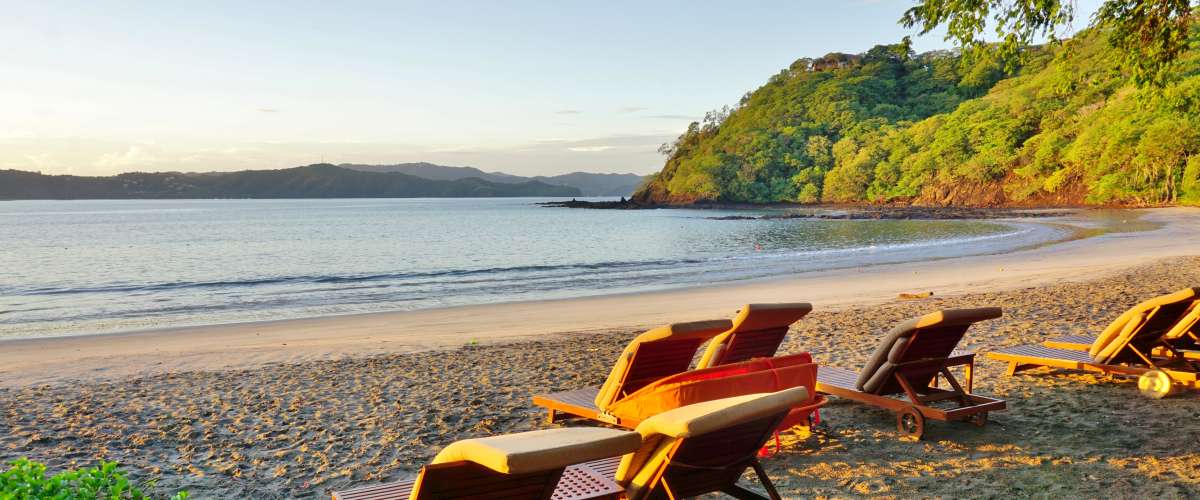 International Living Magazine ("ILM") writes that healthcare is very affordable in Atenas, Costa Rica. This town has a public health clinic, pharmacy, and emergency room at its center. Some expats choose to pay from $75 to $150 for full coverage under the national public health insurance system, called Caja. Private consultations with Caja doctors cost less than $20 per visit, and private and national public hospitals are just a short drive away from city centers across the country.
Tara Tiedemann, an American expat writing for ILM, describes a typical morning as a surf session, "followed by a breakfast of eggs, bacon, yuca patties (a starchy root vegetable, similar to a potato), fresh fruit, and coffee, all for just $7 at our favorite local restaurant."
If that sounds appealing, start preparing — by paying off your home faster. Refinance to a 15-year mortgage. Compare offers with LendingTree.
4. Malaysia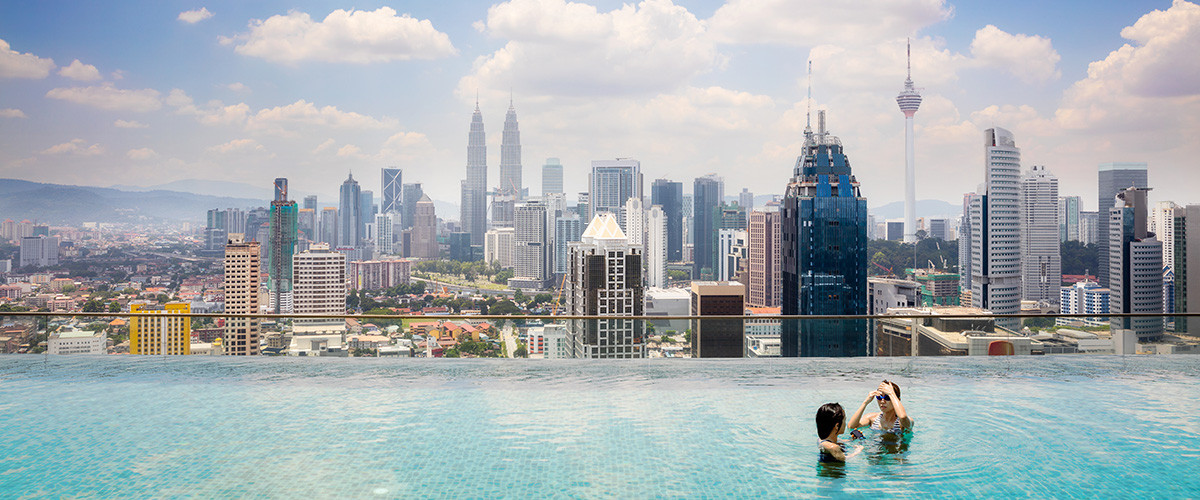 According to ILM, Malaysia is South Asia's most popular destination for retirees. English is widely spoken by expats and locals alike, and temperatures range between an ideal 77F (25C) and a humid 95F (35C) throughout the year. It's worth noting that there is a serious monsoon season from October until the end of March.
Larry John, a Canadian expat living in Penang, Malaysia, says "In Canada, to find something similar to what I have now — with an Olympic-size swimming pool, wading pool, Jacuzzi pool, tennis court (which can be used year-round), gym, games room, and conference and meeting rooms — would cost at least 50% more, with much higher condo fees and property taxes."
Living in Malaysia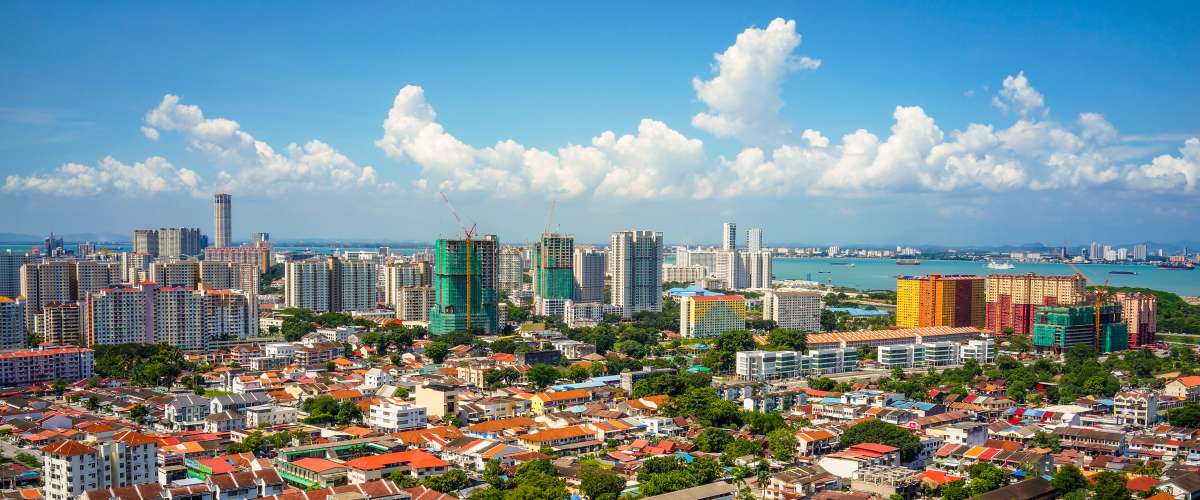 Internationals are flocking to Kuala Lumpur and the island of Penang to take advantage of the low cost of living and affordable entertainment. An inexpensive local meal goes for $3, or you can get a two-person three-course dinner for $15. Renting is also affordable: a one-bedroom condo in the city center costs about $550 per month. Life in the cultural melting pot of Penang is even cheaper, with a one-bedroom apartment in the city costing only $265 per month.
Malaysia also offers world-class healthcare at a lower price than you'll find at home. Expats often go to private clinics to get the quickest service.
5. Spain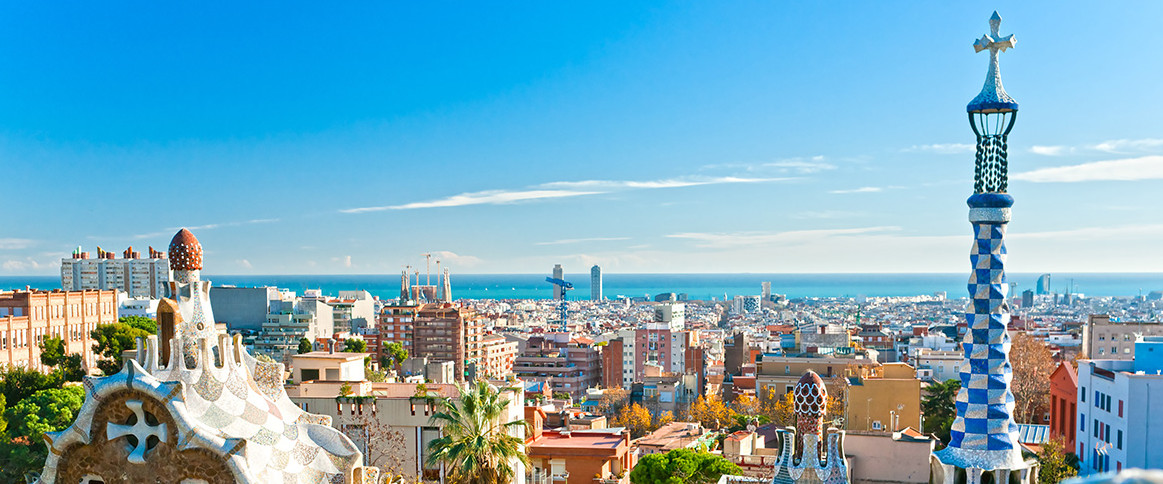 Offering some of the lowest cost of living in Europe and a warm, sunny climate, Spain is a dream retirement destination for many. It's hard to beat the country's relaxed lifestyle, affordable food and wine, and the fact that "winter" translates to a bit of rain lasting about three months. A growing English-speaking population and freedom of mobility within the EU also make Spain a comfortable and convenient base for travel and adventure — although there's plenty to explore without ever leaving the country!
Practically speaking, comfort and cost of living vary widely among Spain's provinces. The influx of tourism has already driven Barcelona's prices through the roof, and the trend is trickling to other popular regions. Luckily, some areas remain immune to this trend. For example, the southern city of Valencia mixes warm weather and low-cost living with fantastic food and high doses of culture.
Living in Spain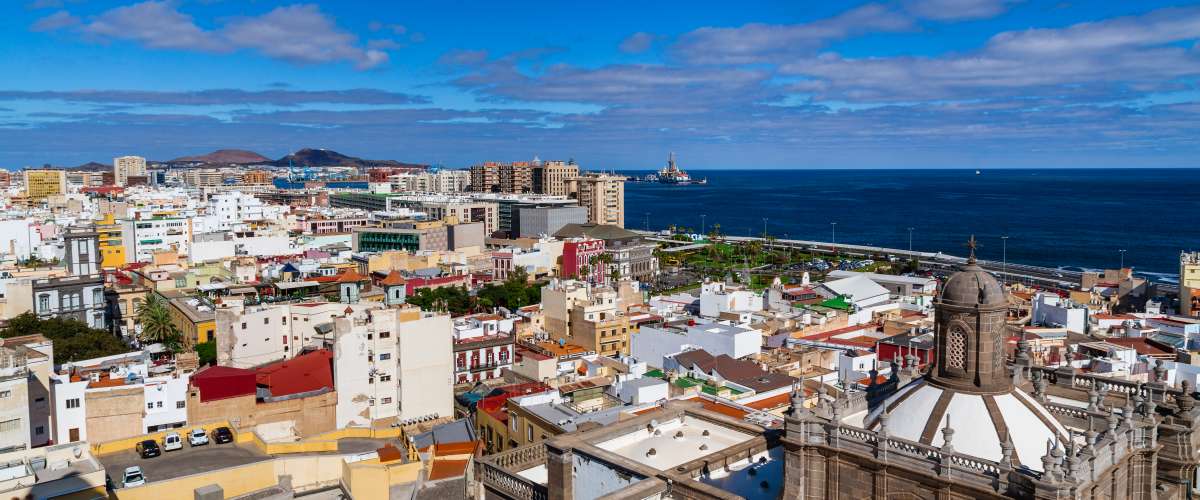 Renting a one-bedroom apartment in Valencia costs $525 per month in the city center or $400 outside of the city.
Life in Las Palmas on the island of Gran Canaria has a similarly affordable price tag and boasts year-round sun (320 days a year) and idyllic temps ranging from 68F (20C) to 80F (27C) throughout the year. Maybe it's the sunny weather that keeps everyone smiling, but many attest that the island is home to some of the kindest, most welcoming locals you'll ever meet.
A competitive public health system ensures high quality of care and affordable private healthcare is readily available in Spain. Plus, you can pick up generic brands of medicine at pharmacies for rock-bottom prices and often without a doctor's prescription.
The takeaway
Whether your retirement is close at hand or decades away, you can never start planning for it too early!
If you'd like to retire to one of these places, the common message from finance professionals is to begin saving as soon as possible.
Need to jump-start your savings? Refinance — and stop paying so much for your mortgage. Visit Lending Tree to compare offers from several banks.
It's a good idea to seek out guidance from an experienced financial advisor. They'll be able to help you fund a great retirement lifestyle within your budget — no matter where you hang your hammock!
Sponsored
Fine art as an investment
Stocks can be volatile, cryptos make big swings to either side, and even gold is not immune to the market's ups and downs.
That's why if you are looking for the ultimate hedge, it could be worthwhile to check out a real, but overlooked asset: fine art.
Contemporary artwork has outperformed the S&P 500 by a commanding 174% over the past 25 years, according to the Citi Global Art Market chart.
And it's becoming a popular way to diversify because it's a real physical asset with little correlation to the stock market.
On a scale of -1 to +1, with 0 representing no link at all, Citi found the correlation between contemporary art and the S&P 500 was just 0.12 during the past 25 years.
Earlier this year, Bank of America investment chief Michael Harnett singled out artwork as a sharp way to outperform over the next decade — due largely to the asset's track record as an inflation hedge.
Investing in art by the likes of Banksy and Andy Warhol used to be an option only for the ultrarich. But with a new investing platform, you can invest in iconic artworks just like Jeff Bezos and Bill Gates do.