Do I need a retirement financial adviser?
While nobody needs a retirement financial adviser, hiring one may help you reach your financial goals quicker — and avoid serious miscalculations that leave you short on cash when you're least able to earn more.
Think of saving for retirement like staying healthy.
Sure, you can base your diet on articles you read online, get weight loss advice from your skinny neighbor and rely on good habits like drinking plenty of fluids and getting plenty of sleep.
But you would probably fare better if you regularly checked in with a nutritionist, personal trainer and medical doctor as well.
Your long-term health and long-term prosperity are causes well worth splurging on, if you have the means. Educating yourself will go a long way, but not everyone has the time nor the nerve to go it alone.
Do I need a financial adviser in retirement?
It might seem counterintuitive, but a financial adviser can be just as useful after you retire. Building your nest egg is only the first step — in retirement, you have to figure out how to make it last.
An adviser can help you manage your budget and plan distributions to minimize your tax burden.
You can learn how to do this yourself, but your circumstances will change throughout your life — and so will tax laws. It takes energy and discipline to stay up to date and modify your plans.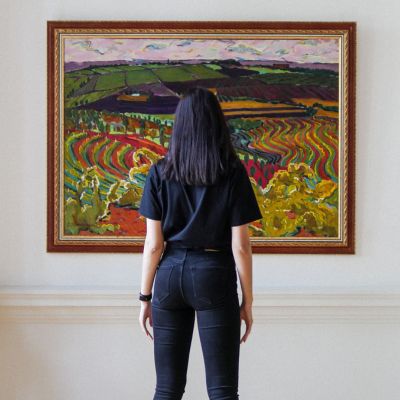 Contemporary art has outperformed the S&P 500 by 131% for the past 26 years. Join the exclusive platform to invest in million-dollar works by artists like Banksy, Basquiat, and more. Get started today and diversify your portfolio with art.
Learn More
5 tips for choosing a retirement adviser worth their salt
Even if you do decide to hire a retirement planning financial adviser, that doesn't mean you get to abdicate all your decision making.
You need to make one very important choice upfront: who you're going to hire.
1. Know which certifications to look for
An adviser's certifications indicate their specialties, level of training and scope of work. But with so many different credentials and job titles, it's easy to get confused.
Look for a Certified Financial Planner (CFP), a Chartered Financial Consultant (ChFC) or a Personal Finance Specialist (PFS) who specializes in retirement planning. If you just want someone to manage your investments, ask for a Chartered Financial Analyst (CFA) certificate.
If you're retired or nearly there, Retirement Income Certified Professionals (RICP) specialize in helping people make the most of the assets they have already generated.
There are many more specialized options out there — for example, a Certified Public Accountant (CPA) focuses on taxes — but any of the above will suit the needs of most people.
Don't try reaching out to a Chartered Retirement Plans Specialist (CRPS); these professionals operate retirement plans on behalf of businesses.
2. Dig up dirt on potential advisers
Once you know which credentials you're looking for, make a list of potential candidates.
From there, put your investigation cap on and research each candidate's track record. Start by digging up unbiased client reviews from around the web. Take testimonials on an adviser's website with a grain of salt.
You can also check for formal complaints against an adviser with regulatory bodies like the Security and Exchange Commission (SEC), the Financial Industry Regulatory Authority (FINRA) and CFP Board.
After narrowing your options, it's time to meet them. Remember that you're going to be discussing sensitive financial details with your adviser for years to come, so it's important that you trust them and feel comfortable talking openly and honestly with them about personal matters.
3. Determine where their loyalty lies
When meeting your top picks, you can weed out a lot of unscrupulous financial advisers with one simple question: Are you a fiduciary?
If yes, they are legally bound to act in your best interests. If no, they aren't.
That's not to say all non-fiduciary advisers are scammers. But if they want to recommend an investment that gives them a big kickback — even if it's not in your best interest — there's nothing stopping them.
They're only required by law to recommend "suitable" products, which may not necessarily be the best for you.
4. Ask how they charge
Financial advisers have various payment structures. You should insist on getting the details before starting a relationship with one.
Commission-based advisers get kickbacks based on the investments you buy, leading to potential conflicts of interest.
Fee-only advisers charge flat fees, either by the hour or based on a percentage of your assets that they manage — around 1% per year, for example. They do not receive any commissions.
Fee-based advisers earn from both fees and kickbacks.
Fee-only advisers are the most unbiased professionals, since their paycheck doesn't depend on where you invest your money.
None of these options is inherently good or bad — many commission-based advisers are perfectly ethical — but it should factor into your decision.
5. Consider low-cost alternatives
Depending on your perspective and your budget, you may come to the conclusion that a financial adviser will cost you more money than they'll add to your portfolio.
Fortunately, human advisers aren't the only option. You can cut costs by using a robo advisor.
Robo advisors are automated investment tools that help you build and balance a portfolio based on your goals for retirement and your appetite for risk. They usually have low fees and no minimum balance requirements.
The lack of human involvement means they won't be as effective at handling complex situations or adapting to your specific needs, but some robo advisors offer access to human advisers for an additional fee.
What to expect from a retirement adviser
Your adviser will start by putting your current financial situation under the microscope, examining all your assets, debts, income and savings rate.
Then, they'll ask you about your retirement goals, like the age you'd like to stop working, the overall lifestyle you want to live and whether you have any other plans for your money, like inheritance or charity.
Be prepared to answer questions about your appetite for risk and volatility — would you panic if your portfolio lost 15% of its value in one year?
Using this information, they'll whip up a custom financial plan for you that includes:
A monthly savings target to reach your goals.
The types of accounts to invest in to minimize taxes, such as a 401(k) or individual retirement account (IRA).
A withdrawal plan for when you retire.
They also may recommend specific investments to reach your goals, which is why it's important to know where their loyalties lie.
After your initial meeting, you can touch base quarterly, yearly, or whenever you're experiencing a big life change.
Sponsored
Follow These Steps if you Want to Retire Early
Secure your financial future with a tailored plan to maximize investments, navigate taxes, and retire comfortably. Zoe Financial is an online platform that can match you with a network of vetted fiduciary advisors who are evaluated based on their credentials, education, experience, and pricing. The best part? - there is no fee to find an advisor.