1. Memberships and subscriptions OK, when you're stuck in quarantine, you probably still want a good streaming service to keep you occupied.
But if you want to save, several companies — like the horror-flick-focused Shudder — are offering lengthy free trials and deep discounts during the pandemic. The same goes for ebooks, audiobooks and fitness videos.
And most companies like gyms and theme parks are putting things on pause for you, suspending payments while you're unable to use their facilities. You'll want to check, though, because some are still charging, saying they'll just add the unused time to the end of your membership.
If you have a bunch of subscriptions, you may want to try using a cash-management app that will keep an eye every dollar leaving your bank account. Subscriptions are easy to forget about, and the total cost can add up fast.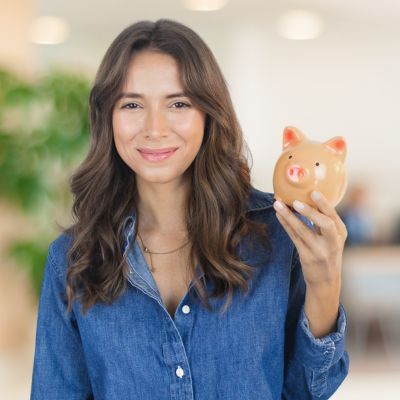 Don't let your money idle in low-interest accounts! Savvy savers are earning up to 10x more interest by keeping their hard-earned cash in a high-yield savings account. Find some of the best options here.
Get Started
2. Credit cards Ordinarily, you should never miss a payment on your credit cards; you'll end up mangling your credit score. Thankfully, several credit card companies are offering support.
Call up your company and see whether you can pass on paying your bills this month. You'll want to ask whether they're suspending interest, as well, like American Express and Capital One have volunteered to do. Paused payments won't do you much good if the sky-high interest of your typical credit card keeps accruing.
You may want to sign up for a free service to monitor your credit score, just to ensure you're not mistakenly dinged for a missed payment.
And if you're finding it tough to keep your credit-card balance down, you might want to look into a longer-term solution and switch to using debit more often. You won't be missing out, as some debit cards offer even better cash-back benefits.
3. Utilities You shouldn't have to worry about losing water, gas or electricity in the middle of a pandemic.
Some utility companies, such as Minnesota Power, Xcel Energy and CenterPoint Energy, have announced special relief programs to customers in financial need right now. And several states have suspended disconnections entirely.
Call your provider to see what your options are.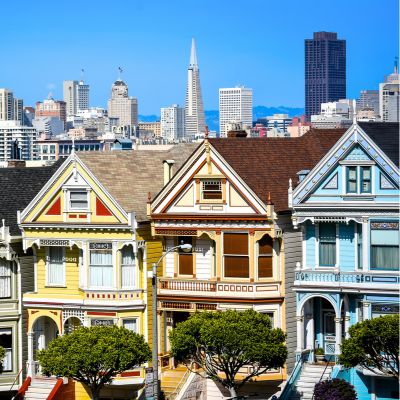 Believe it or not, you don't need millions, or even hundreds of thousands to invest in real estate. Arrived is an online platform where you can invest in shares of rental homes and vacation rentals without the headaches of being a landlord.
Learn More
4. Student loans Under the CARES Act, the collection of federal student loans is paused until October 2020.
So if you need to skip a payment, the government won't come after you and it won't affect your credit score. Interest and automatic payments are also on hold. You can even ask for a refund if you've made a payment since mid-March.
Unfortunately, the act doesn't apply to any loans you got from a private lender. Plenty of companies, like Navient, Sallie Mae and SoFi, are offering assistance in one form or another — including deferment, forbearance and restructuring — but it's hard to find a perfect solution.
You might also want to look into refinancing to replace a high-interest loan with a new one. Online services will let you quickly compare lenders to find a better deal.
5. Auto insurance If you're not using your car as often because you're out of a job or working from home, it doesn't make sense to keep paying the same amount for auto insurance.
A number of major insurance companies have pledged not to charge late fees or cancel your coverage if you're unable to pay during this time. Others are offering discounts: Geico is giving new and existing customers a 15% rebate through October 2020.
Special programs aside, be sure to use a quick comparison service to see whether you can get a better rate, now and into the future. As the U.S. embraces working from home, some insurers are slashing their premiums.
And if you're leasing or haven't finished paying off your car loan, call your lender to see whether you can defer payments, avoid late fees or keep the repo man away.
6. Rent and mortgage payments No government wants to see legions of people suddenly end up on the street.
If your mortgage is backed by the feds — think Fannie Mae, Freddie Mac, the FHA, the VA or the USDA — the CARES Act allows you to put your payments on hold for up to a year. The data firm Black Knight says more than 4.75 million Americans have already taken advantage.
Some private lenders, like Bank of America and HSBC, are offering forbearance options as well.
Homeowners should also look into refinancing, considering today's record-low interest rates. You might be able to save hundreds on your monthly bill without the government's help.
Under the CARES Act, renters living in properties with federally backed mortgages can't be kicked out. However, they're still expected to pay in order to avoid problems down the road. Ask your landlord about a payment plan and check to see whether your state has an emergency rental assistance fund in place.
If none of those options apply to you, many states have issued broad moratoriums on foreclosures and evictions. Check your state government's website to see whether you're covered.
Sponsored
Kiss Your Credit Card Debt Goodbye
Millions of Americans are struggling to crawl out of debt in the face of record-high interest rates. A personal loan offers lower interest rates and fixed payments, making it a smart choice to consolidate high-interest credit card debt. It helps save money, simplifies payments, and accelerates debt payoff. Credible is a free online service that shows you the best lending options to pay off your credit card debt fast — and save a ton in interest.