Gather documents and financial information
Findlaw.com offers this comprehensive checklist of items to gather:
Individual income tax returns for the past three to five years (federal, state and local)
Business income tax returns for the past three to five years (federal, state and local)
Proof of your current income
Proof of spouse's current income
Prenuptial agreement
Separation agreement
Bank statements
Certificates of deposit
Pension statements
Retirement account statements
Trusts
Stock portfolios
Stock options
Mortgages
Property tax statements
Credit card statements
Loan documents
Utility bills
Other bills (e.g., school tuition, unreimbursed medical bills, music lessons for children, etc.)
Monthly budget worksheet
Completed financial statements
Employment contracts
Benefits statements
Life insurance policies
Health insurance policies
Homeowner's insurance policies
Automobile insurance policies
Personal property appraisals
Real property appraisals
Inventory of personal property, including home furnishings, jewelry, artwork, computers, home office equipment, clothing and furs, etc.
List of property owned by each spouse prior to marriage
List of property acquired by each spouse individually by gift or inheritance during the marriage
Inventory of contents of safe deposit boxes
Wills
Living Wills
Powers of Attorney
Durable Powers of Attorney
Advanced Healthcare Directives
source: Findlaw.com
Not everything on this list will be applicable, and there may even be other items you'll need, depending upon your situation.
It is important for both spouses to have a complete picture of the couple's financial situation, including all assets, liabilities and sources of income, to come to a fair and equitable division of their property, as well as a fair amount for alimony and child support if applicable.
Kiss Your Credit Card Debt Goodbye
Having a single loan to pay off makes it easier to manage your payments, and you can often get a better interest rate than what you might be paying on credit cards and car loans.
Fiona is an online marketplace offering personalized loan options based on your unique financial situation.
When you consolidate your debt with a personal loan, you can roll your payments into one monthly installment. Find a lower interest rate and pay down your debt faster today.
Get Started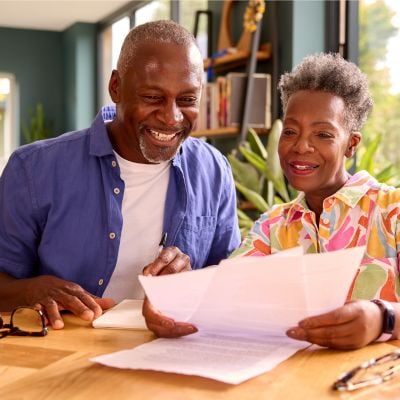 Hire appropriate professional help
Of course, at the outset of the process you will want to have an attorney who specializes in divorce. But you should also strongly consider hiring a financial advisor to help with the financial settlement.
Ideally, if the process is fairly amicable, the two of you can go through a collaborative divorce. This generally entails each spouse hiring their own attorney and perhaps engaging a mediator to work out an acceptable settlement and to process the needed papers to end the marriage. This process saves money and is not contentious.
You might also consider hiring a financial planner specializing in divorce. Generally, these planners participate in the settlement process and help craft a financial settlement that is as mutually beneficial as possible. And they usually agree not to work with either party post-divorce.
But if the process is more contentious, each party should engage their own financial advisor to help them determine the best financial settlement for their situation. If you worked with a financial advisor as a couple, you will want to decide if this person can represent your best interests or if a new financial advisor is needed.
Even if you are used to doing your own financial planning, the perspective of an independent financial professional can be a big help during this stressful and emotional process.
Alimony and child support
Depending upon the relative financial position of each spouse, the higher-earning spouse might be required to pay alimony to the other spouse. Alimony is tax-deductible by the spouse paying it and taxable to the recipient.
If there are minor children involved, the parent with primary custody of the children might be awarded child support for the children. Child support payments are not tax-deductible for either the parent making the payment or the spouse receiving the payment on behalf of the minor children.
When couples are married and file joint tax returns, there is no issue regarding being able to claim the children as dependents with the accompanying tax benefits. However, in the case of parent who are divorced or separated, the parent with primary custody generally receives the benefit of the dependent deduction. This can be modified based on the terms of the divorce.
Stop overpaying for home insurance
Home insurance is an essential expense – one that can often be pricey. You can lower your monthly recurring expenses by finding a more economical alternative for home insurance.
SmartFinancial can help you do just that. SmartFinancial's online marketplace of vetted home insurance providers allows you to quickly shop around for rates from the country's top insurance companies, and ensure you're paying the lowest price possible for your home insurance.
Explore better rates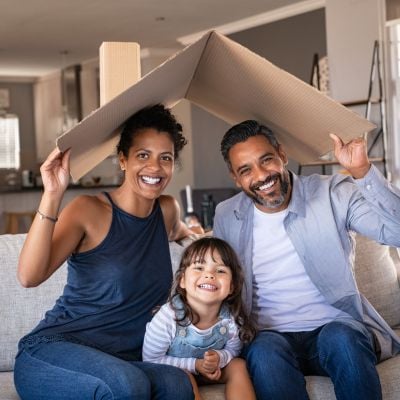 Retirement plans and social security
Retirement plans, such as pensions or 401(k)s, can be a sticky issue to resolve. This is especially true if one spouse has been the primary breadwinner, leaving the other at a severe disadvantage in preparing for their retirement without some equitable division of these assets.
A QDRO (qualified domestic relations order) grants one spouse rights to a portion of the other spouse's retirement plan benefits. If one spouse is looking to receive a portion of the other spouse's retirement benefits, it is important to obtain a QDRO as part of the divorce settlement.
There are several Social Security considerations after divorce. If you were married for at least 10 years, are at least 62 years old and do not remarry, you may be eligible to collect a benefit based upon your ex-spouse's earnings record.
Get your individual financial house in order
Living as a single person is different financially than living as a married couple. There is only one income available to maintain a household. And there are no "discounts" because you are newly single. Likewise, you are now solely responsible for saving for your own retirement.
Divorce means there are some financial-related details to attend to:
Adjusting your will and estate planning documents as appropriate. You will likely want to leave your assets and possessions to somebody other than your ex-spouse.
Changing the beneficiaries on accounts and insurance policies. If you have retirement accounts such as an IRA or a 401(k) at work, you might want to change the beneficiary to someone other than your ex-spouse. Likewise with any life insurance policies or annuities. All of these accounts pass to your heirs, based upon the beneficiary designation. This is especially critical if you remarry down the road.
Changing passwords on your online accounts. This is not to say your ex-spouse is out to steal your money, but this is a good practice nonetheless.
Retitling assets and accounts to your name if they were owned jointly in the past. This includes your house and other real estate, bank and financial accounts, credit cards, automobiles and anything else that is applicable.
Establishing credit in your own name if you haven't done this already while married.
This is just a sample of the issues potentially involved with getting your financial house in order to move forward as a newly single person. Additional items will depend upon your situation.
Have a plan
Once the divorce is finalized, it is important to have a plan for your finances going forward. Certainly, a full-boat financial plan including retirement, your investments, paying for college (if applicable) and all of the other elements of a comprehensive financial plan are in order.
However, beyond this, make sure you are comfortable with the new realities of your day-to-day financial picture. This is especially important if you were not the spouse who handled the finances when you were married.
Divorce can be tough in many more ways than one, but the right planning and the right help can remove a lot of the stress you may feel both financially and emotionally.
Sponsored
Follow These Steps if you Want to Retire Early
Secure your financial future with a tailored plan to maximize investments, navigate taxes, and retire comfortably.
Zoe Financial is an online platform that can match you with a network of vetted fiduciary advisors who are evaluated based on their credentials, education, experience, and pricing. The best part? - there is no fee to find an advisor.