1. Try the 'cash stuffing' hack
One of the top tried-and-true methods of getting your money habits under control is to start budgeting — and many people swear TikTok's viral "cash stuffing" technique has helped them save money.
Every time you get paid, cash your earnings and divvy it up into different spending categories, like rent, groceries and entertainment. From there, you "stuff" whatever cash you've allocated to each category into separate envelopes.
If you hit the mall and your shopping bill exceeds what you have in cash inside the corresponding envelope, you'll just have to put some items back.
This method can help keep you on track with all your regular bills — and serve as a great way to stash aside funds for the future, like your retirement or emergency savings.
Kiss Your Credit Card Debt Goodbye
Having a single loan to pay off makes it easier to manage your payments, and you can often get a better interest rate than what you might be paying on credit cards and car loans.
Fiona is an online marketplace offering personalized loan options based on your unique financial situation.
When you consolidate your debt with a personal loan, you can roll your payments into one monthly installment. Find a lower interest rate and pay down your debt faster today.
Get Started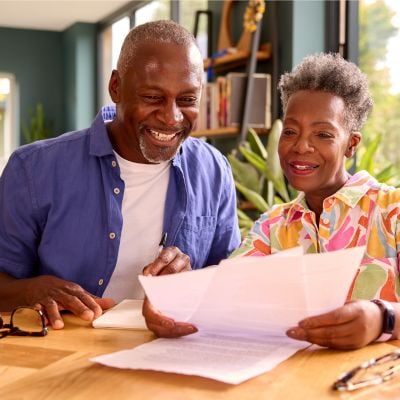 2. Use a cash back credit card
Consider applying for a cash back credit card that gives you money back every time you shop.
These cards could come with a flat interest rate or tiers that get you higher returns on certain purchases, like groceries and gas.
You could earn anywhere from 1% to 5% back depending on the card and the issuer's terms and conditions. Some issuers will allow you to take the cash as a check, have it deducted from your credit card bill or receive it in the form of a gift card.
Just ensure you aren't overspending to earn rewards — carrying a high credit card balance won't exactly be helpful when it comes time to pay your rent.
3. Put your pennies to work
Don't just stash your cash under the mattress — find smart ways to help your savings grow.
Investing is a great way to do just that. And it's not as scary as it sounds, in fact some investing platforms streamline the process and automatically rebalance your portfolio.
And you don't have to have thousands of dollars at the ready — you can start by investing with just your spare change. Every time you buy a pair of iced coffees before working a double shift at Twin Peaks — just as Linhart seems to do — you can use an investing app to round up the price to the nearest dollar and place the excess into your portfolio.
Sponsored
Follow These Steps if you Want to Retire Early
Secure your financial future with a tailored plan to maximize investments, navigate taxes, and retire comfortably.
Zoe Financial is an online platform that can match you with a network of vetted fiduciary advisors who are evaluated based on their credentials, education, experience, and pricing. The best part? - there is no fee to find an advisor.