Luckily, there are plenty of ways to save money on your groceries. Check out our tips to cut your food budget by half!
1. Make a Meal Plan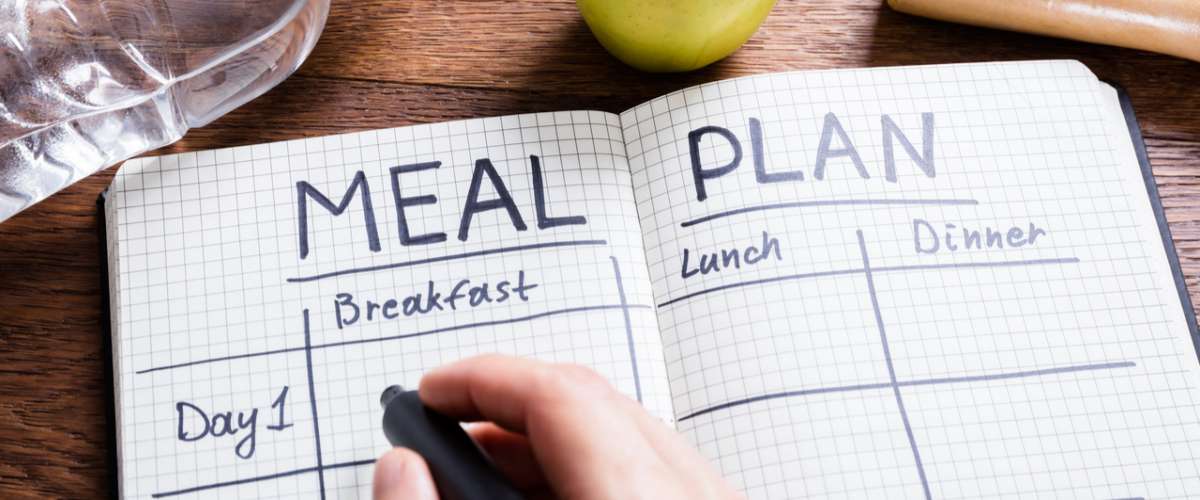 One of the worst feelings in the world is opening the fridge only to see that some of the food you bought has gone bad. This is a total waste of money and is pretty gross, too. To avoid this from happening, make a solid meal plan at the beginning of the week and write down the ingredients that you'll need to make the meals you choose. If you stick to your plan, your groceries will never go to waste and you'll save plenty of money over time.
2. Learn To Cook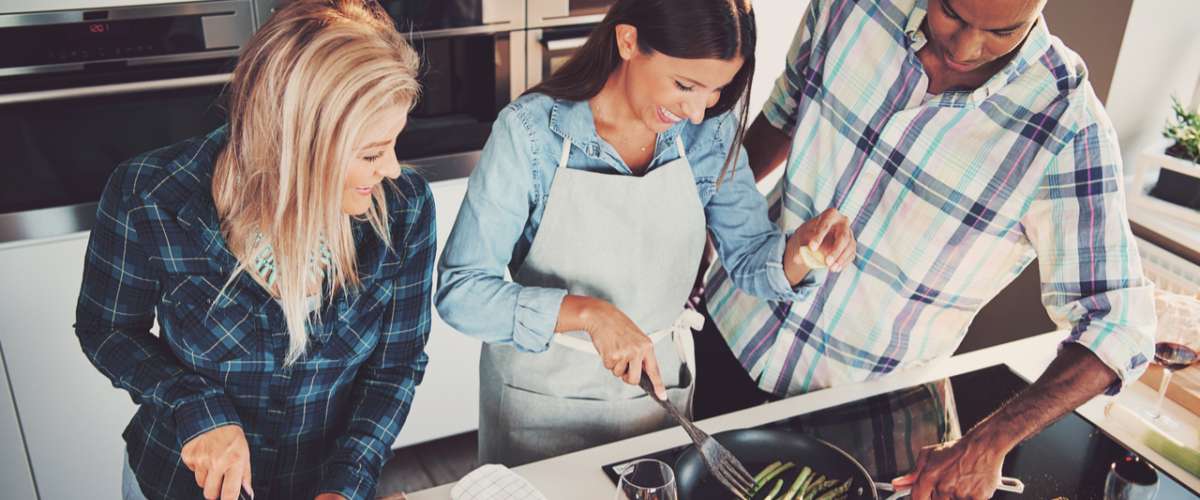 Even if you're not a chef, there are tons of quick, cheap, and easy recipes that you can start making right away. For example, Walmart sells balls of ready-made pizza dough for only 80 cents. Together with a bag of shredded mozzarella cheese and a jar of tomato sauce, you can stretch your ingredients to cook multiple pizzas. The average frozen pizza is roughly $6 each, whereas the average price of one home-made pizza is closer to $2. If you need more easy cooking inspiration, check out our list of specially curated budget meals here.
3. Couponing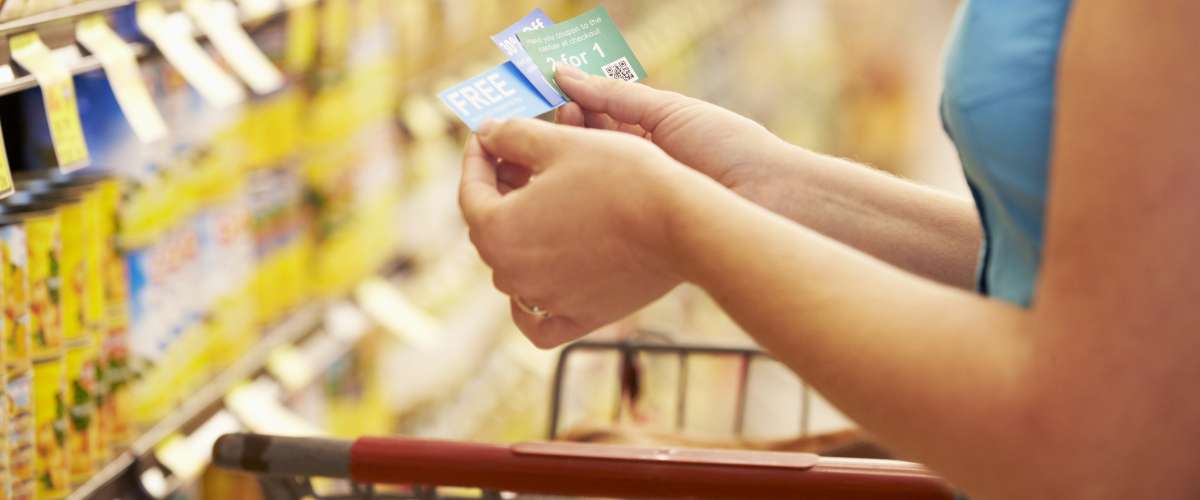 If you've ever seen the TV show Extreme Couponing, you know that it's possible to get free and cheap items just by leveraging the power of coupons. Contrary to what you see on the show, you can dedicate just one to two hours a week to collecting coupons and save hundreds of dollars. Be sure to pick up your Sunday paper, check out Coupons.com, and visit coupon-matching blogs like The Krazy Coupon Lady to get started.
4. Shop at the Dollar Store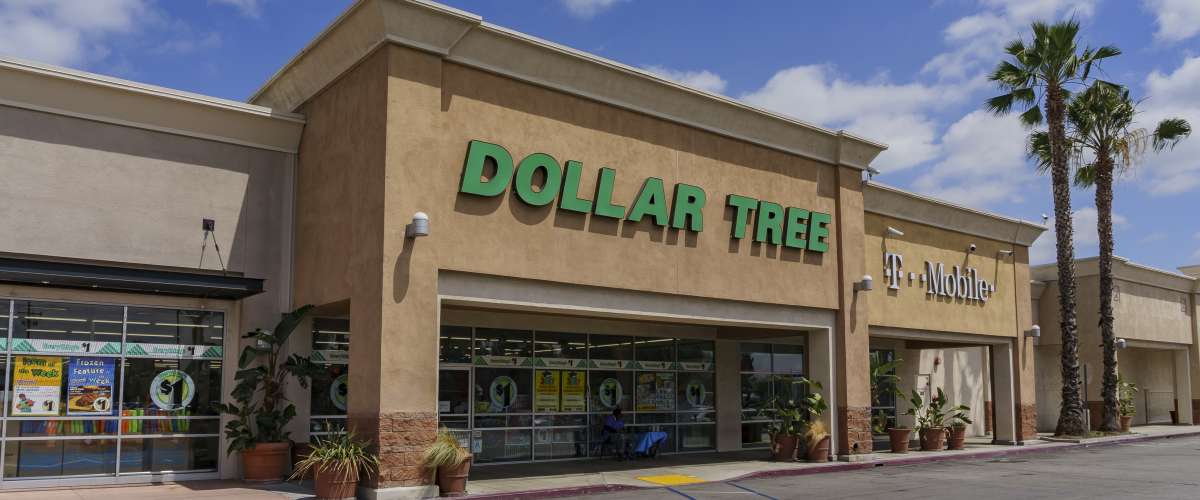 Dollar stores and healthy food don't typically go together — but you may be surprised to see how many items on your shopping list are sold for just one dollar here. For example, Dollar Tree sells cartons of Soy Milk, which usually cost $2 to $3 in the grocery store. The best bargains at dollar stores are grocery staples like canned tuna, canned veggies, and non-perishable items like plain pasta, tomato paste, prepared pasta sauces, and boxed mac and cheese. Dollar stores usually carry name-brand products, which means you can bring your coupons there, too. You can often bring the cost per item down to only $.50 or less.
5. Farmer's Markets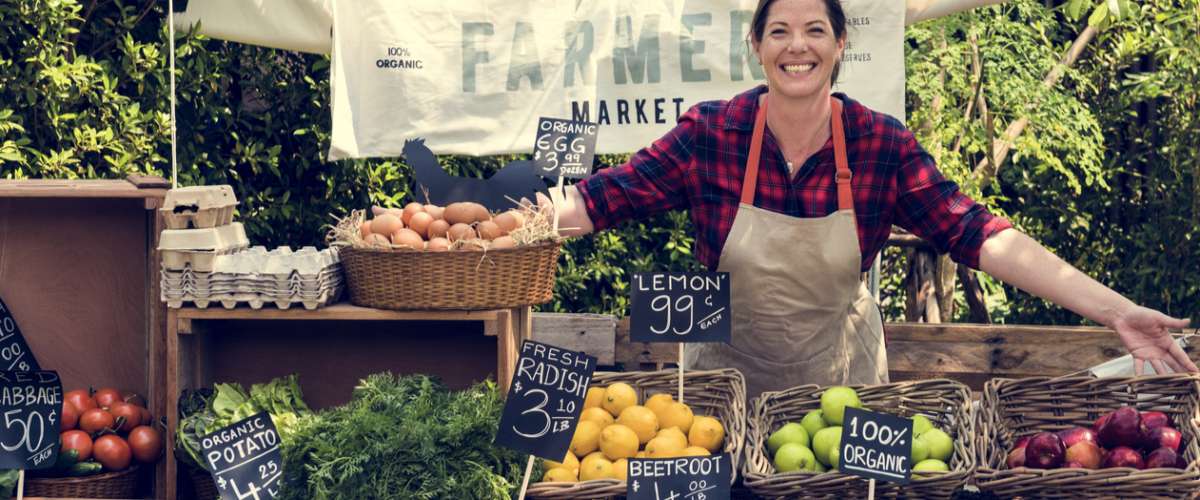 Visiting your local farmer's market is not only cheap but is also a great way to bring home organic produce. Many markets will sell discounted fruits and vegetables called "seconds" that are perfectly fresh but may not be "pretty" enough to sell in a grocery store. They still taste the same and are significantly cheaper. At my local farmer's market, I can get an entire bag of green peppers for $1.50 instead of paying $1 per pepper at my grocery store.
6. Wholesale Meat Grocery stores and restaurants buy their meat at low wholesale prices, and you can too! Check out the Wholesale Meat Directory to find a wholesale meat shop in your local area or do a quick google search to see other great meat buying options. Just be ready to wake up early and stand in line, and wear a jacket because it's kind of like a gigantic freezer in there. There is usually no minimum buy-in, so you can purchase as much meat as you want. Prices for individual stores are usually listed online, so you can plan out how to spend your budget before you get there.
7. Save Half, Freeze Half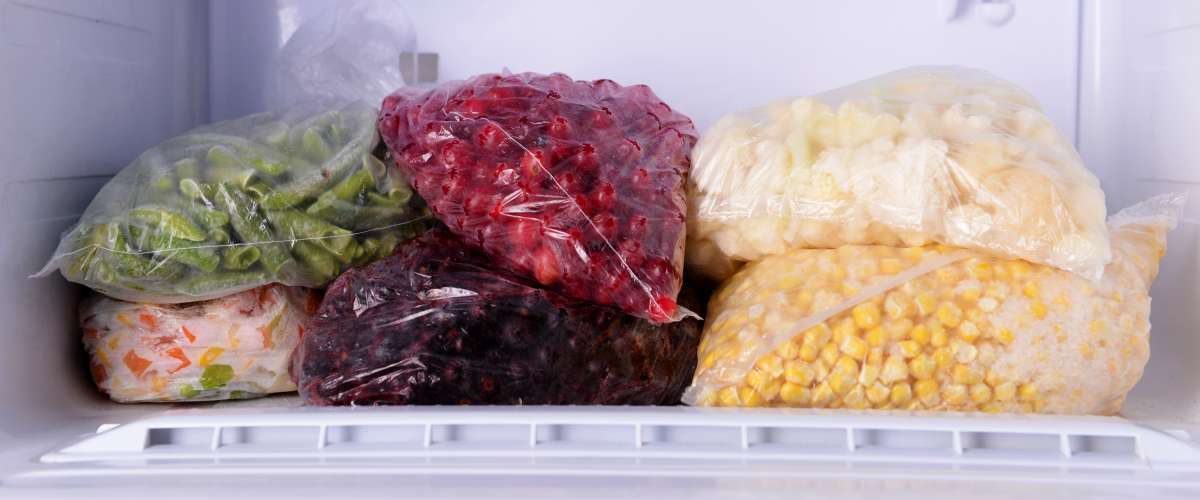 Once you begin visiting the farmer's market and the meat wholesalers, you'll want to get in the habit of freezing your food. Unless you're vegan, you're probably never going to cook all of the vegetables you picked up at the farmer's market before they wilt. To save your produce, start by chopping up the extra food and putting it into plastic bags in your freezer. Only keep the fresh ingredients that are part of this week's meal plan. Bonus: having your meat and veggies on-hand and chopped up makes it much easier to cook at home!
8. Make More Out of Less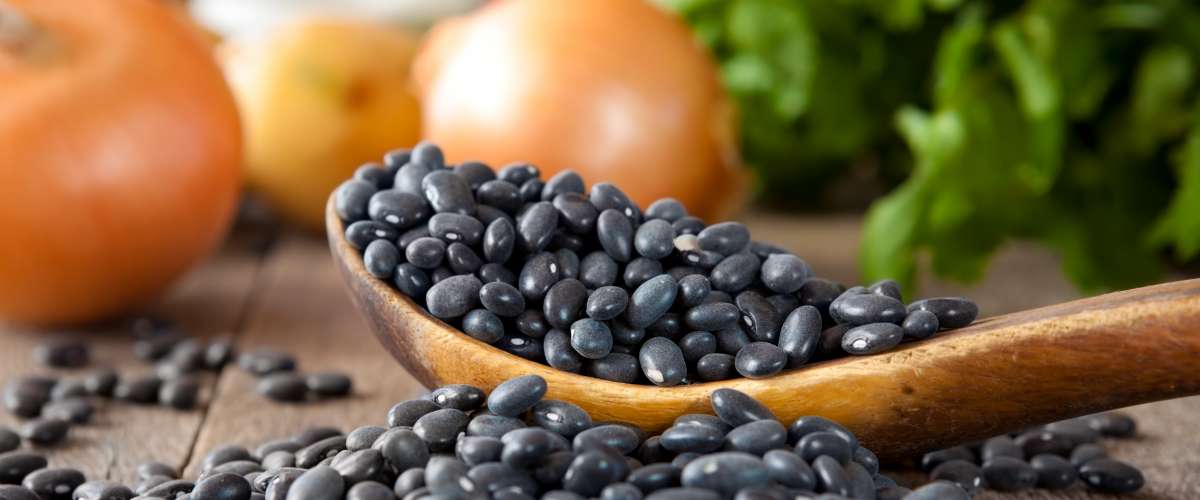 Many people tend to cook using way too much meat. They add tons of meat into a single meal or dish, when half the meat would do and the rest could be filled with healthy and cheap veggies. Unless you're a bodybuilder, you probably don't need to eat meat for every meal. Not only is meat far more expensive than veggies, but eating too much meat has been linked to unnecessary weight gain and health issues like heart disease! Cut back a bit on your meat consumption and enjoy the benefits to your health and your wallet.
9. Eat First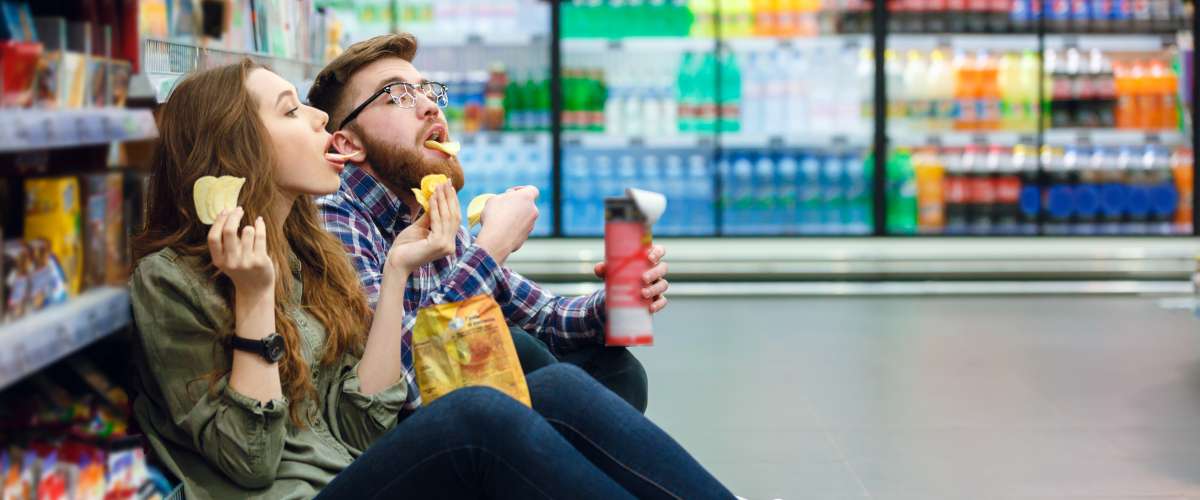 One of the worst things to do to your grocery budget is to go shopping on an empty stomach. Even if the only time you have in your schedule to shop is right after work, bring granola bars or some other snack with you in preparation for the trip. If you're full and satisfied, it's much easier to say "no" to buying tempting extras that you don't need and are outside your budget.
10. Compare Prices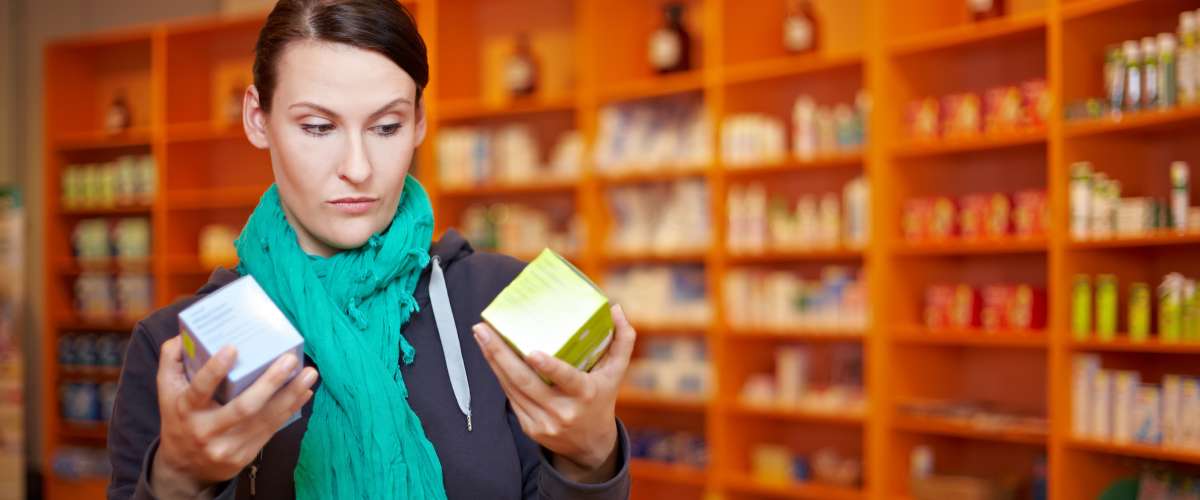 Not all grocery stores are created equal. Instead of shopping at only one grocery store every week, be sure to compare weekly sales ads of all the grocery stores in your area to see which one has the best deal on certain items. Thank goodness most grocery stores now put their flyers online to make this easier to do!
It might add up to more time and driving to split your trip between two stores, but this tactic can seriously cut down on the cost of groceries. After a while, you'll get in the habit of knowing which stores have the best deals, and you'll pick up the rhythm of only buying what you need in each location.
11. Shop at Aldi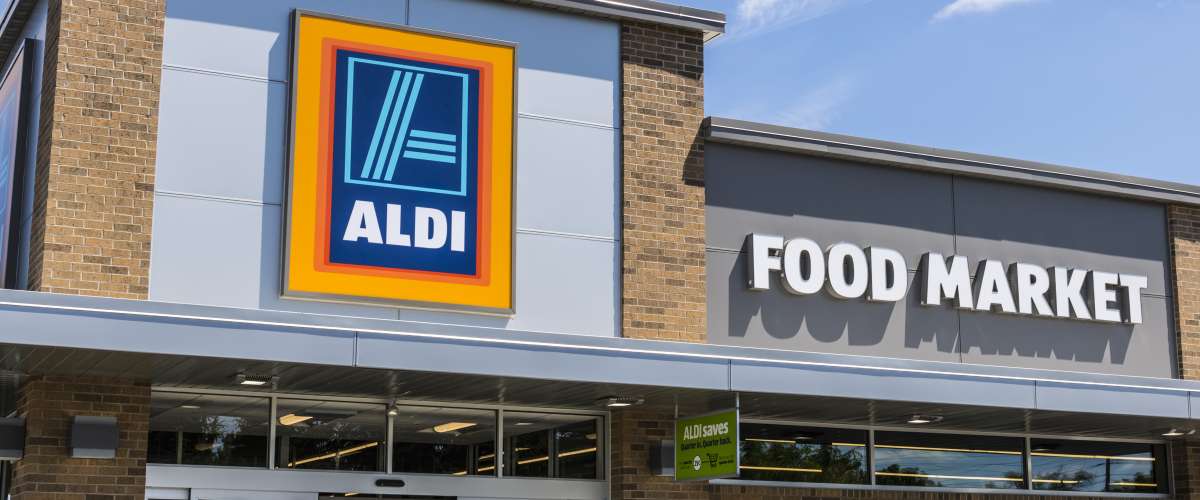 If you have an Aldi in your local area, you need to visit it ASAP. This grocery chain started in Europe, and it became so popular across the continent that it's now spread to the United States. Aldi is opening more new locations all the time. Their prices are some of the cheapest around, and they even offer high quality items like specialty dessert trays and German chocolate.
12. Skip The Bulk Stores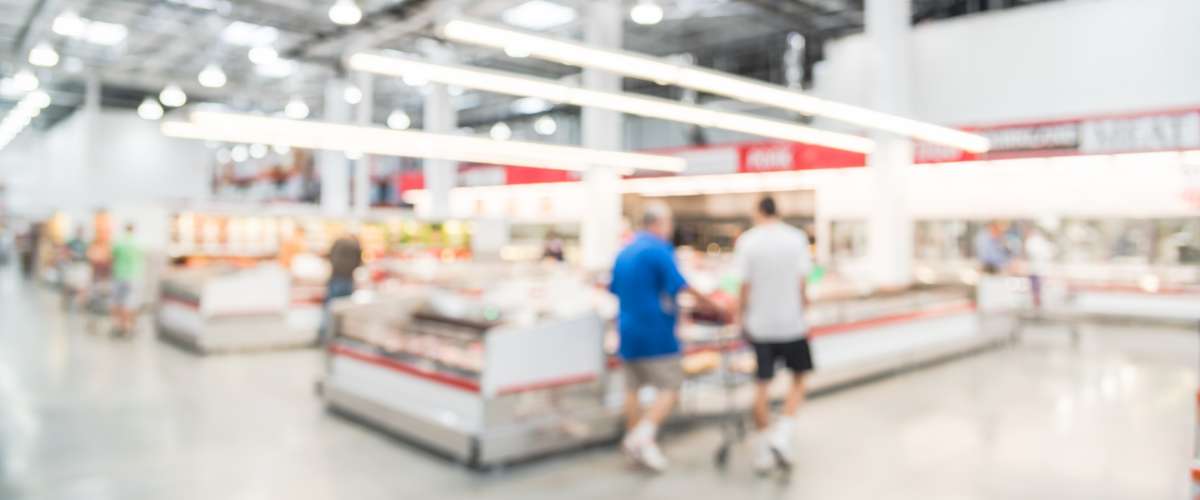 Lots of people swear that buying in bulk is the answer to saving money, but this is not always necessarily true. Memberships to big box stores like Costco, BJ's, and Sam's Club average $80 to $100 per year. If you do the math, many of the products are actually just as expensive as you'll find at any other store, and might be more expensive if you're couponing at your regular grocery store.
13. Shop At Ethnic Grocery Stores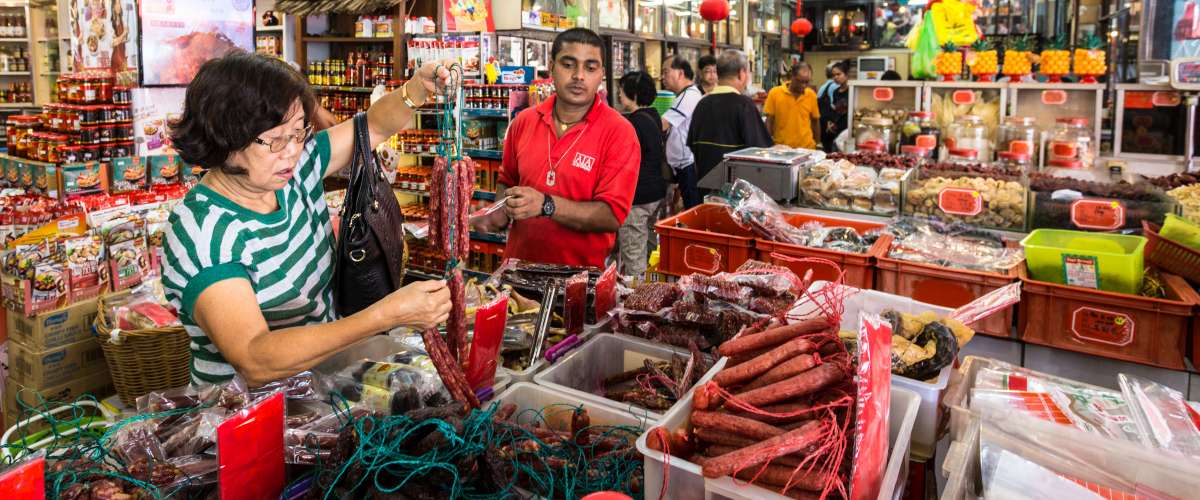 Once you get good at cooking, you may want to try making dishes from other cultures. Most grocery stores have an international foods aisle, but it's often very a limited selection and tends to be over-priced. To avoid this problem, check out your local ethnic grocery store. H-Mart is an Asian food chain of grocery stores all over the United States. In Canada, you'll find TNT Supermarkets in three provinces. In many cases, these stores sell cheaper produce and seafood than your average grocery stores, and it's a lot fresher too- you'll see the fish still swimming in their tanks.
14. Keep It Simple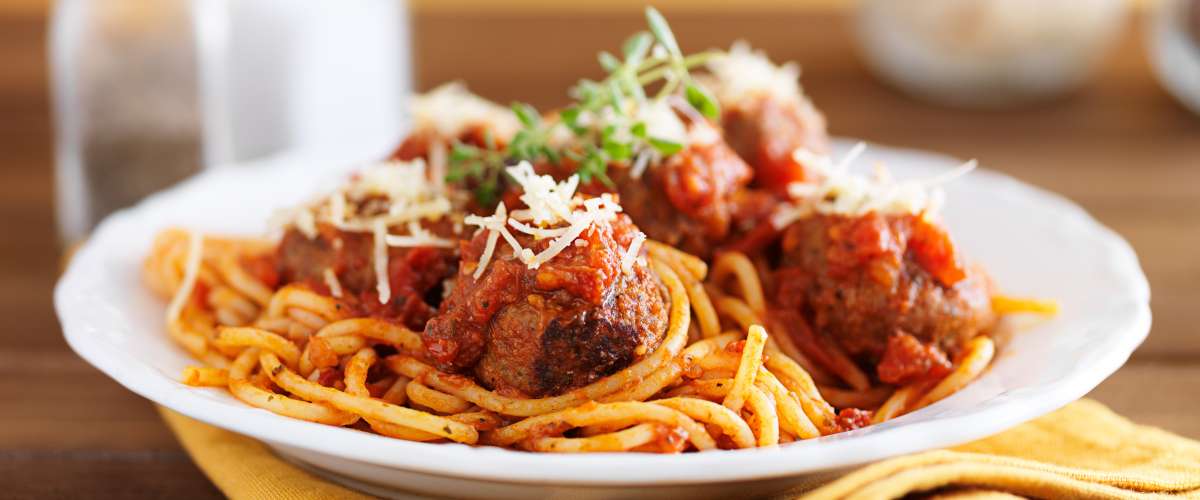 Cooking is fun and can be a great way to relieve stress, connect with your family, and impress your friends, too. But just because Pinterest is filled with amazing-looking gourmet meals, it may not be realistic for you to go crazy and try to do everything. You can actually waste a lot of money buying ingredients you'll never use again just to create an Instagram-worthy image.
Instead, start your culinary exploration with simple, affordable base ingredients like rice and pasta. Italian, Spanish, Indian, and many other Asian and traditional world cuisines rely on using simple ingredients, a few spices, and a bit of time to create mouth-watering flavours. Check out All Recipes and Serious Eats for some truly amazing recipes.
15. Shop Seasonal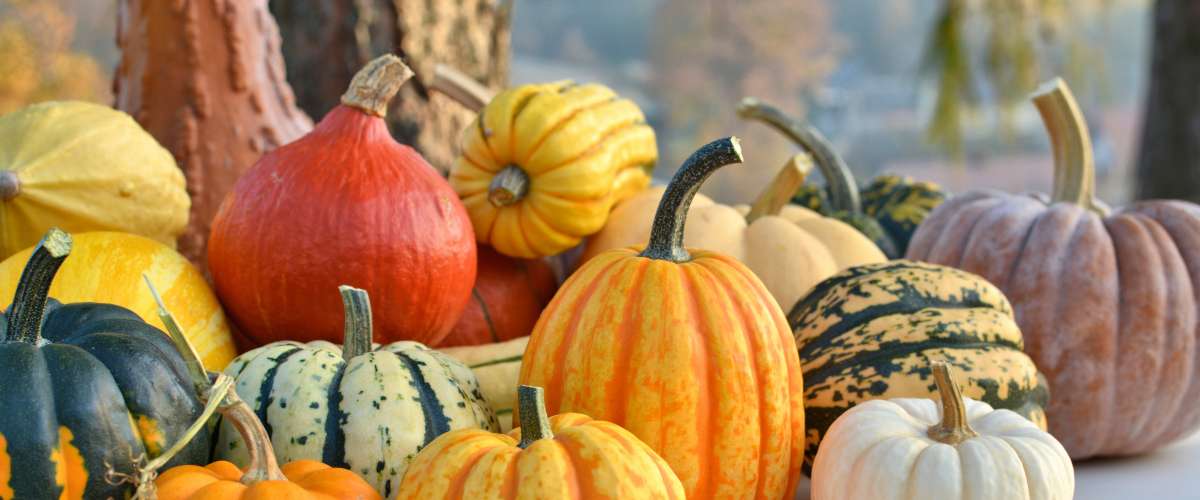 If you didn't grow up in the countryside, you may not realize that produce is seasonal and that it's not entirely natural to be eating peaches in the spring or asparagus in the winter. The real growing time changes produce prices dramatically from one season to the next in your grocery store. For example, strawberries are in season during the summer, so it's very cheap and easy to find them. So, if you insist on having strawberry shortcake in the middle of January, expect to pay a premium for imported fruit. To avoid this problem, start paying attention to what foods are seasonal in your local area. (Google is your friend here!)
More: Thanks for reading. If you thought this was helpful, click "Next" to see more money-saving tips!