Small everyday purchases can add up
Inflation is hitting consumers hard and pushing even higher-income folks into a paycheck to paycheck lifestyle.
Just take a look at food-away-from-home costs — which have climbed 6% since last year, according to the latest consumer price data. In comparison, food-at-home costs have only gone up by 2.4%.
"You go to work, you spend $15 on a sandwich. What are you, an idiot?" O'Leary said during the podcast, urging folks to make their own lunches and bring their coffee from home.
"You start to add that up everyday, it's a ton of money."
O'Leary isn't wrong about people spending more when they go to work. A recent report from video-conferencing company Owl Labs found that workers spend about $31 more each day when they work from the office compared to at home, and this could become an even more pressing problem with more companies doing away with their COVID-era remote work policies.
O'Leary claims that a lot of Americans — especially those who work in big cities — are making their first $60,000 in their early careers "piss away" about $15,000 a year on unnecessary purchases.
Kiss Your Credit Card Debt Goodbye
Having a single loan to pay off makes it easier to manage your payments, and you can often get a better interest rate than what you might be paying on credit cards and car loans.
Fiona is an online marketplace offering personalized loan options based on your unique financial situation.
When you consolidate your debt with a personal loan, you can roll your payments into one monthly installment. Find a lower interest rate and pay down your debt faster today.
Get Started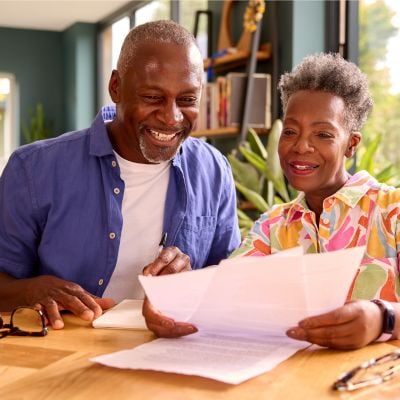 O'Leary's mom taught him an important lesson
O'Leary credits his mother, Georgette O'Leary, a small business owner, for teaching him how to manage money.
Georgette advised him to never spend more than what he earned — and that's a lesson Mr. Wonderful wants to share with Americans as well. He recommends folks write down their various sources of income and their expenses over a 90-day period.
He says folks often end up spending more than they make and needing to dig themselves out of debt. A lot of spending is done on credit cards, which can come with interest rates of around 21%. In the second quarter of this year, Americans' credit card balances hit a record high of $1.03 trillion, according to the latest data from the New York Fed.
"That's what destroys people," he cautions. "They just don't live within their means."
More: Best money management apps for your finances
What you should do instead
O'Leary has a few tips for folks trying to figure out how to manage their money, which he discusses on Kullberg's podcast.
Firstly, he recommends you save about 20% of your income and invest it in the market over a 20 to 30 year period to get you a return of about 6-8% and help you retire with a solid nest egg.
"Even if you have the average salary — $54,00 in America — you'll have a million and a half bucks in the bank," he claims.
O'Leary also tells people to be intentional with their purchases, recounting that Georgette used to buy just one really good Chanel jacket a year and when she died, family members fought over her clothing since they were vintage and their value had soared over time.
"Don't buy the crap, just buy the good stuff, and buy less of it," he advises. Try to avoid purchasing a lot of cheap, fast fashion and opt for more sustainable, long-lasting pieces that will be better for the environment and your wallet.
And don't forget to reward yourself. O'Leary says you should never go into debt for something you can't afford, but if you've got the funds feel free to treat yourself as a reminder that you're doing well and hitting your financial goals.
Lastly, O'Leary says if you want to make more money and have a good skill set, consider starting your own side hustle outside of your main job. He would know — after all, he's seen plenty of folks bring their own business ideas to television shows like Shark Tank and Dragon's Den.
"I don't believe in the 9-to-5 job market anymore," he says. "We have people working for us all around the world, we somehow are very, very productive and that's the new economy."
Sponsored
Follow These Steps if you Want to Retire Early
Secure your financial future with a tailored plan to maximize investments, navigate taxes, and retire comfortably.
Zoe Financial is an online platform that can match you with a network of vetted fiduciary advisors who are evaluated based on their credentials, education, experience, and pricing. The best part? - there is no fee to find an advisor.