How inflation affects the cost of a divorce
In June 2022, the U.S. inflation rate hit a 40-year high of 9.1%. While that's slowly gone back down to 5% as of March 2022, that's still significantly higher than the Federal Reserve's target rate of 2%.
Everything from eggs to energy has been costing you more, and Jacobs says that's resulted in a "trickle-down effect." The higher cost of living has ratcheted up the cost of dissolving your marriage.
That's seen lawyers up their fees to account for increasing rent, supplies and employee wages. Jacobs says she's even seen some firms introduce credit card processing fees, passing along that increased expense to clients.
Data from the Bureau of Labor Statistics shows the cost of legal services went up by 4.9% in March 2023, compared to the same period last year.
Jacobs says just the attorney fees can run between $5,000 to over $50,000, depending on factors like geographic location(typically fees are more expensive on the coasts) and custody disputes and whether the divorce is highly contested, complex or involves a lot of litigation. Some cases may even require bringing in multiple experts, which again increases the cost.
Kiss Your Credit Card Debt Goodbye
Having a single loan to pay off makes it easier to manage your payments, and you can often get a better interest rate than what you might be paying on credit cards and car loans.
Fiona is an online marketplace offering personalized loan options based on your unique financial situation.
When you consolidate your debt with a personal loan, you can roll your payments into one monthly installment. Find a lower interest rate and pay down your debt faster today.
Get Started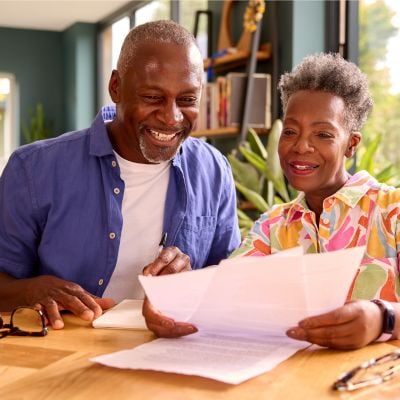 It's not so easy even when it's simple
Even people who began their divorce proceedings before prices started skyrocketing are having to navigate adjusting their finances for both inflation and life as a single person.
Jen L'Estrange, who works in human resources and is based in New Jersey, split with her ex-husband in the fall of 2020 and finalized her divorce in May of 2022.
In L'Estrange's case, she and her ex-husband each hired their own attorneys and split the cost of a mediator.
"Literally everything is on the table," says L'Estrange, noting that there wasn't a lot of contention but the small business she owns had to be evaluated as part of the marital property.
During mediation, they agreed on a cash value for her ex's share of the business, while L'Estrange retained 100% of the ownership.
What counts as separate and marital property in a divorce may differ depending on state and whether you have a prenup that specifies otherwise. For example, in common property states, most assets and debts you accumulate during your marriage become the responsibility of both spouses.
You'll also need to determine alimony and child support payouts, which may also be higher than expected. In some cases, spousal and child support may be subject to a cost-of-living increase — meaning they can increase after the divorce based on inflation as well.
"When you're analyzing what a party might need, on a monthly basis, you have to factor in the rising cost of those things — health insurance, consumables, shelter, expenses, utilities — so it will affect the need-based portion of alimony," explains Jacobs.
Read more: Here's how much the average American 60-year-old holds in retirement savings — how does your nest egg compare?
The costs spiral from there
While the legal bills pile up, there are other expenses — or financial losses — you may face in this difficult process.
For example, mortgage rates have been soaring over the past year, making it more expensive to refinance if you need to remove your spouse from the loan. Your investment or retirement accounts may have also taken a hit due to stock market fluctuations.
Jacobs says that's not an unexpected issue, pointing to the housing crash of 2007-2008.
"We had a lot of clients who … were forced to live together during the entire period of time. They couldn't sell [their houses] because of the rising costs that we're seeing now. Nor were they able to take loans, barter for the equity in the home, etc., etc."
And there's your time to be factored in, too. L'Estrange's divorce proceedings lasted 18 months and the work involved ate up a lot more of her time than she expected.
"I would start crunching the data and pulling statements and statements — credit card statements, every single piece of paper that was related to the financial cash flows of the household," she recounts.
"And it was hours of my life, days of my life. So much more than I ever thought it was going to be."
Stop overpaying for home insurance
Home insurance is an essential expense – one that can often be pricey. You can lower your monthly recurring expenses by finding a more economical alternative for home insurance.
SmartFinancial can help you do just that. SmartFinancial's online marketplace of vetted home insurance providers allows you to quickly shop around for rates from the country's top insurance companies, and ensure you're paying the lowest price possible for your home insurance.
Explore better rates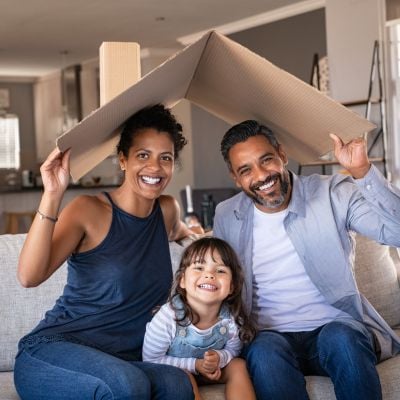 Should you wait for better economic times?
Jacobs says even if you're already separated, you need to seriously consider whether you can actually afford to get a divorce right now, along with what your life might look like after.
You may opt to initiate the process, start with mediation, start trying to untangle it — and ultimately see your divorce through when those mortgage rates drop, or your house prices level off.
L'Estrange adds it's important to consider future costs as much as possible and adjust your spending habits, especially if you've got children. For example, she's no longer covered under her ex's health insurance so she's had to budget for extra medical costs.
Of course Jacobs adds there are situations where leaving the relationship is more important than maintaining your financial stability — such as being in an abusive relationship. But whatever your situation, you owe it to yourself to ensure you have your parachute secured when you're ready to pull the ripcord.
"I think you have to talk to a creative family law attorney who can help look at options and work through different ways," Jacobs advises.
Sponsored
Follow These Steps if you Want to Retire Early
Secure your financial future with a tailored plan to maximize investments, navigate taxes, and retire comfortably.
Zoe Financial is an online platform that can match you with a network of vetted fiduciary advisors who are evaluated based on their credentials, education, experience, and pricing. The best part? - there is no fee to find an advisor.