How inflation affects the cost of a divorce
Jacobs points to a "trickle-down effect", where increasing consumer prices, interest rates and other economic shifts affect the cost of dissolving your marriage.
For example, mortgage rates have been soaring over the past year, making it more expensive to refinance if you need to remove your spouse from the loan. Your investment or retirement accounts may have also taken a hit due to stock market fluctuations.
And lawyers are upping their fees in order to account for increasing rent, supplies and employee wages. Jacobs says she's even seen some firms pass on credit card processing fees, which have jumped as well, to their clients.
Data from the Bureau of Labor Statistics shows the cost of legal services went up by 6.2% in November compared to the same period last year.
Even people who began their divorce proceedings before prices started skyrocketing are having to navigate adjusting their finances for both inflation and life as a single person.
Jen L'Estrange, who works in human resources and is based in New Jersey, split with her ex-husband in the fall of 2020 and finalized her divorce in May of 2022.
"The assumptions that we took around how our lives would be as two separate, co-parenting entities with separate households haven't necessarily held true," explains L'Estrange.
She notes that she had to collect data around her cost-of-living and spending habits from 2019 to determine alimony and child support — since 2020 wasn't reflective of her typical day-to-day costs given the changes brought on by the COVID-19 pandemic.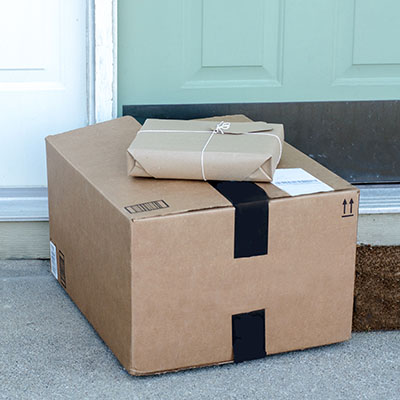 What are some of the typical costs involved in a divorce?
In a contested divorce, costs can differ widely even in the same geographical region, notes Jacobs.
This could be due to the number of assets and liabilities being divided, complications like businesses and self-employment and custody and parenting time issues, which can mean paying to bring in different experts to do assessments.
Jacobs says just the attorney fees can run between $5,000 to over $50,000, depending on factors such as geographic location — typically fees are more expensive on the coasts — whether the divorce is highly contested or complex and how much litigation is involved.
In L'Estrange's case, she and her ex-husband each hired their own attorney and split the cost of a mediator.
During mediation, they agreed on a cash value for her ex's share of the business, while L'Estrange retained 100% of the ownership.
"Literally everything is on the table," says L'Estrange, noting that there wasn't a lot of contention but the small business she owns had to be evaluated as part of the marital property.
What counts as separate and marital property in a divorce may differ depending on state and whether you have a prenup that specifies otherwise. For example, in common property states, most assets and debts you accumulate during your marriage become the responsibility of both spouses.
You'll also need to determine alimony and child support payouts, which may also be higher than expected.
"When you're analyzing what a party might need, on a monthly basis, you have to factor in the rising cost of those things — health insurance, consumables, shelter, expenses, utilities — so it will affect the need-based portion of alimony," explains Jacobs.
In some cases, spousal and child support may be subject to a cost-of-living increase — meaning they can increase after the divorce based on inflation as well.
L'Estrange adds that the proceedings lasted 18 months and the work involved ate up a lot more of her time than she expected.
"I would start crunching the data and pulling statements and statements — credit card statements, every single piece of paper that was related to the financial cash flows of the household …," she recounts.
"And it was hours of my life, days of my life. So much more than I ever thought it was going to be."
Should you wait for better economic times?
Jacobs says even if you are already separated, you need to do your homework first and determine whether you can actually afford to get a divorce right now, plus what your life might look like after it.
She points to the housing crash of 2007-2008 as an example.
"We had a lot of clients who continued through the divorce process, but they were forced to live together during the entire period of time. They couldn't sell [their houses] because of the rising costs that we're seeing now. Nor were they able to take loans, barter for the equity in the home, etc, etc."
You can also start the process, start with mediation, start trying to untangle it — and ultimately, see your divorce through when those mortgage rates drop, or your house prices level off.
L'Estrange and her ex-husband also lived together after they separated in the fall of 2020, since he struggled to find accommodation during the first year of the pandemic (he later moved out in May 2021). They agreed she would remain in the marital home after the divorce — and she was able to refinance the mortgage before interest rates started climbing.
She says it's important to consider future costs as much as possible and adjust your spending habits, especially if you're a parent with growing children. She points to the fact that she's no longer covered under her ex's health insurance so the cost of her medical care has gone up and she has to budget accordingly.
Jacobs adds that some couples may still go through the divorce regardless of whether or not they can maintain their financial stability. For example, if you're in an abusive relationship, you may have no other choice.
"I think you have to talk to a creative family law attorney who can help look at options and work through different ways," Jacobs advises.
Sponsored
What are your spending habits?
When you know where your money is going, you can make better financial decisions.
With Rocket Money, get a breakdown of your spending to see exactly where your money is going. Manage subscriptions, lower your bills and put your savings on autopilot.
Managing money just got easier with the Rocket Money app.