Millennials are getting married later in life
Rodgers says over half of HelloPrenup's users are millennials and she thinks the reason for the rise is because, "We view marriage differently. We view it as a true partnership."
A report from the Pew Research Center found that over half of American millennials are not married and those that do are getting married later in life than other generations.
Baby boomers were more likely to get married — and divorce — young.
In 2019, the average age for men was 30, while the average age for women was 28 when they married for the first time — seven years older than the average in 1968.
The Pew Research Center found in 2017 that divorce rates have doubled in the U.S. since the 1990s for people over the age of 50.
More: How to discuss finances with your partner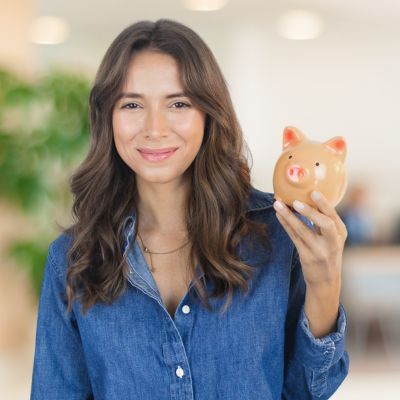 Don't let your money idle in low-interest accounts! Savvy savers are earning up to 10x more interest by keeping their hard-earned cash in a high-yield savings account. Find some of the best options here.
Get Started
Reasons to get a prenup
Sarah Jacobs, a matrimonial law attorney based in Morristown, New Jersey, says couples may be hesitant to consider or talk about a potential divorce.
However, Jacobs says to think of a prenuptial agreement as a "security blanket."
Protecting money and assets
Jacobs says that couples who benefit most from prenups are those who have significant assets and liabilities that would be at stake in a divorce. Couples who are either starting or already have a business would also benefit from putting something in writing.
There's also the issue of inherited money and assets.
According to CNBC, baby boomers are set to pass down over $68 trillion in wealth to the younger generations — their millennial and Gen Z kids.
A study cited by CNBC found that over half of millennials who are expecting an inheritance from a family member said they expect to receive at least $350,000.
The more cash and assets on the line, the more important it becomes for couples to stake out what happens to that wealth should the marriage break down.
Millennials aren't the only ones who should consider having this conversation, older Americans have things to consider as well.
Jacobs recommends a prenup for couples who are getting remarried or who have children from other relationships and want to codify what happens to their kids' inheritance.
Dealing with debt
Prenups aren't just for protecting assets — there is also your respective debts to consider.
With household debt climbing at its fastest pace since 2008 and interest rates hitting record highs, it's becoming even more important for couples to talk about this aspect of their finances.
The average millennial owes over $100,000 in non-mortgage debt, such as credit cards and student loans, according to a 2022 survey.
About 10% of in-debt millennials also said they believed it would take them over a decade to pay off their debt — something you probably don't want to be saddled with in the event of a divorce.
Some states, such as California and Texas, are community property states. This means that in the event of a divorce, couples typically must split all assets and debt incurred during the marriage, unless they have a prenup that specifies otherwise.
Prenups can be costly — but not always
Rodgers notes that many people may also be hesitant to draw up a prenuptial agreement because of factors like cost and accessibility.
While Forbes estimates the average cost of a prenup in the U.S. at $650, it can also go up to thousands of dollars, depending on multiple factors.
Each partner typically hires their own attorney to represent them and help them draft the contract.
Jacobs says that some lawyers charge a flat fee — she has seen fees range from around $2,500 to $3,500.
Other lawyers may use that dollar amount as a retainer and they might charge more on top of that depending on the breadth of work and complexity of the contract.
Rodgers says being able to go through this process online can be cheaper and makes it more accessible and collaborative for many couples.
"We're giving them the power back — or allowing them to create the draft together as a couple, in unison — and then take that draft to an attorney if they want legal advice," she adds.
While you can sign a prenup without consulting a lawyer, Jacobs says it's important to receive legal advice and protect yourself in case it gets contested in the future.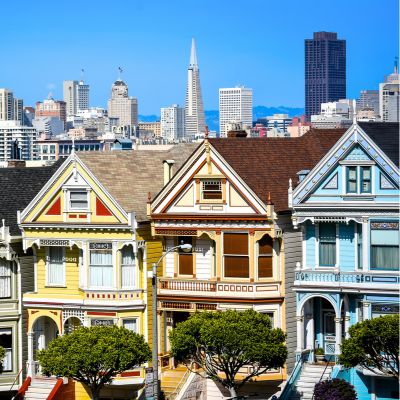 Believe it or not, you don't need millions, or even hundreds of thousands to invest in real estate. Arrived is an online platform where you can invest in shares of rental homes and vacation rentals without the headaches of being a landlord.
Learn More
What you should include in a prenup
Jacobs says you'll need to talk about what can be divided in a divorce as best as you can "without a crystal ball."
A prenup can include broader items such as bank, retirement and brokerage accounts and real estate — but can also come down to more minute things like airline miles and credit card points, she explains.
Couples should also be discussing their existing debt as well as debt they may acquire in the future. For example, one partner may decide to go back to school and incur student debt or you may have plans to take out a mortgage on a house together.
Jacobs says in essence, a prenup allows couples to have an open conversation about their current and future finances.
"And [discuss] how best to protect themselves now for their future selves to mitigate against messy disentanglements."
Sponsored
Kiss Your Credit Card Debt Goodbye
Millions of Americans are struggling to crawl out of debt in the face of record-high interest rates. A personal loan offers lower interest rates and fixed payments, making it a smart choice to consolidate high-interest credit card debt. It helps save money, simplifies payments, and accelerates debt payoff. Credible is a free online service that shows you the best lending options to pay off your credit card debt fast — and save a ton in interest.