Vanguard Short-Term Bond ETF (BSV)
Vanguard is known for its low-cost ETFs that track major stock market indices. Through these ETFs, investors can gain exposure to large portfolios of stocks.
The company does the same with bonds.
Check out the Vanguard Short-Term Bond ETF, which aims to track the performance of the Bloomberg U.S. 1–5 Year Government/Credit Float Adjusted Index.
The fund has a strong focus on U.S. government bonds, which represented 68.2% of its holdings as of Oct. 31. At the same time, it also invests in investment-grade corporate bonds and investment-grade international dollar-denominated bonds.
Right now, the 30-day SEC yield on BSV is 4.50%. The fund boasts a very low expense ratio of just 0.04%.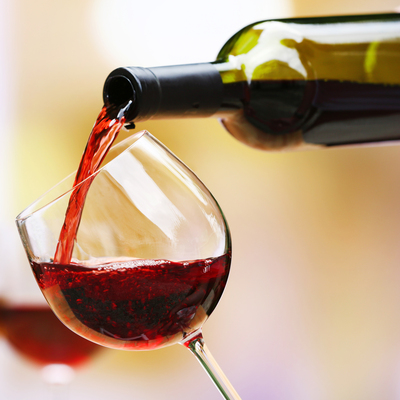 Fine wine is a sweet comfort in any situation — and now it can make your investment portfolio a little more comfortable, too. Now a platform called Vinovest helps everyday buyers invest in fine wines — no sommelier certification required.
Invest Now
SPDR Portfolio Short Term Corporate Bond ETF (SPSB)
SPDR Portfolio Short Term Corporate Bond ETF is another low-cost option for investors looking to gain access to short-term bonds.
As its name suggests, the fund focuses on corporate bonds.
In particular, it tracks the Bloomberg U.S. 1-3 Year Corporate Bond Index. Notably, the corporate issues included in the index have to be rated investment grade and have more than $300 million or more of outstanding face value.
Right now, SPSB has 1,242 holdings with an average coupon of 3.24% and an average maturity of 2.01 years. The fund has exposure to three corporate sectors: finance, industrial, and utility. The rest of the portfolio is in cash.
The 30-day SEC yield on the ETF is 5.09%. And just like the Vanguard fund, SPSB also has a low expense ratio of 0.04%.
Western Asset Short Duration Income ETF (WINC)
Western Asset Short Duration Income ETF is an actively managed fund. The duration, sector, and individual securities are selected by management with the goal of reducing interest rate risk while providing an attractive income.
At its core, the fund focuses on investment grade corporate bonds. But management also seeks opportunistic exposures to add diversification and improve yield, such as through high yield bonds, structured securities, and emerging market debt.
Right now, WINC has 259 holdings with a weighted average life of 2.92 years. Its 30-day SEC yield is 5.39%.
And because this ETF is actively managed, its expense ratio is higher at 0.29%.
Sponsored
Get a piece of commercial real estate
Enhance your portfolio with high-return commercial real estate
First National Realty Partners is the #1 option for accredited investors seeking superior risk-adjusted returns in the grocery-anchored necessity-based retail space.
While commercial real estate has always been reserved for a few elite investors, outperforming the S&P 500 over a 25-year period, First National Realty Partners allows you to access institutional-quality commercial real estate investments — without the leg work of finding deals yourself.
Invest with First National Realty Partners now.