13. Pet cloning If you've ever had to say goodbye to a dying pet, you know the path to acceptance can be long and painful. The wealthy get to skip all that.
In a move straight from Frankenweenie, Viagen Pets will bring new life to your beloved dog for $50,000, your cat for $35,000 or your horse for $85,000.
Viagen can't really bring your pet back to life, but the new baby clones will be genetically identical. So in a sense, Buddy didn't really die; he just got a lot smaller.
Many pet owners will spend a lot of money to save our furry family members — maybe even more than we can afford — but this is one giant leap over the line.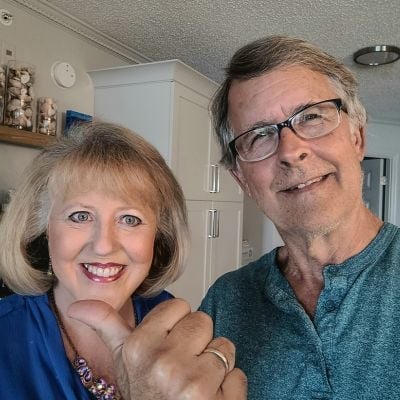 12. Young blood transfusions They say the only thing you can't buy is time, but that won't stop the rich from trying.
In 2016, a U.S. startup called Ambrosia started injecting older people with the blood plasma of young donors. The company charged patients $8,000 to $12,000 per treatment to participate in clinical trials.
Why would anyone want to do this? Well, some speculate that young blood could fight the aging process. Ambrosia says patients have reported "subjective improvements" in athletics, memory, skin quality and sleep and also show signs of resistance to developing Alzheimer's disease and cancer.
While researchers are looking into the possibilities, in 2019 the U.S. Food and Drug Administration warned people not to trust companies offering anti-aging transfusions. That caused Ambrosia to shut down for a while, but the company is reportedly back in business.
If you're concerned about your own mortality, we would recommend eating healthy, exercising and buying life insurance. At least those have proven benefits.
11. Kidnap and ransom insurance While most people need insurance to protect their income and assets, the wealthy need a whole lot more. What would you do if someone runs off with your Rembrandt?
Yes, property theft is an obvious concern — but people with high net worth also have to worry about being taken themselves.
Some of the insurance companies that cater to the wealthy — including ACE, Chartis, Chubb, Fireman's Fund and PURE — offer coverage for kidnapping and ransom. If you're ever held captive, your insurance will cover the cost of hostage negotiations and the delivery of money to ensure your safe release.
It's commonly used to protect employees of companies and NGOs working in high-risk areas of the world, but wealthy people make attractive targets wherever they go. As for the rest of us, insuring ourselves against illness or injury is a much more legitimate concern.
Kiss Your Credit Card Debt Goodbye
Having a single loan to pay off makes it easier to manage your payments, and you can often get a better interest rate than what you might be paying on credit cards and car loans.
Fiona is an online marketplace offering personalized loan options based on your unique financial situation.
When you consolidate your debt with a personal loan, you can roll your payments into one monthly installment. Find a lower interest rate and pay down your debt faster today.
Get Started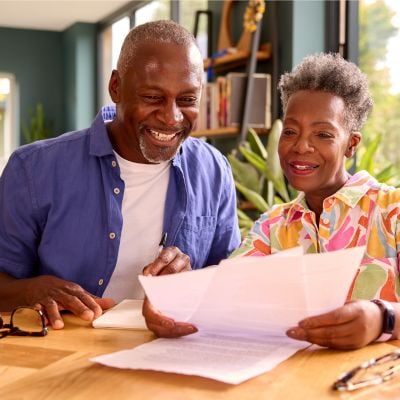 10. Luxury ice When have you ever spared a single thought to the ice cooling your drink? Well, for the uber rich, no detail is too small to perfect.
Glace Luxury Ice Co. is standing by to heighten your sipping experience. This company creates purified ice cubes, free of any minerals, additives or other pollutants that could potentially contaminate the taste of your alcoholic beverage.
Whether you prefer the classic cube, sphere or a mix of both shapes, purified ice will cost you $325 for a pack of 50. It sounds insane, but if you're spending thousands on exclusive liquor, you might as well spend hundreds on your ice cubes as well.
9. Instant libraries Avid bibliophiles may be appalled that some people buy books just for show, but the wealthy have no time to curate a collection in between all the charity galas and shareholder meetings.
Books by the Foot sells in bulk, so you can quickly fill up the shelves in your second home and achieve that classy, erudite look. The company offers many different styles, broken down by color, genre, age and more. Looking for distressed history texts in burgundy wine? You're covered.
As the name suggests, Books by the Foot sets its prices by width. Upscale vintage leather and premium literature will run you $250 per foot.
More: The best investing books
8. Aircraft timeshares Let's say you're rich — but not own-a-private-jet rich. What's the next best thing? And don't suggest buying a first-class ticket. Please.
With FlexJet, you can own a fraction of a plane that you share with other members of the upper crust.
You get your pick of nine different aircraft. The smallest accommodates six lucky passengers, while the biggest fits 16. (Don't forget to include the cabin server.)
Prices aren't listed on the website, but they'll vary depending on the aircraft and how many hours you fly.
And if you're a frequent flyer, consider FlexJet's World Access program. You'll measure your usage in days, not hours, as you circumnavigate the globe with only a single stop.
7. Overnight stays that cost more than houses Forget creaky old motels with uncomfortable beds and buffet breakfasts. The wealthy prefer to maintain — or exceed — their usual standard of luxury when they travel.
Designed by artist Damien Hirst, Palms Casino Resort's Empathy Suite is perhaps the most expensive hotel suite in the world. It costs $100,000 per night, with a minimum two-night stay.
The 9,000-square-foot sky villa spans two floors, with a pool overlooking the Vegas Strip, full bar, gym and Himalayan salt room, all of it decked out with exclusive Hirst artwork. If that's not enough to justify the price tag, your stay comes with a 24-hour butler, car service and $10,000 in resort credit.
6. 'The Black Card' For years, American Express was dogged by false rumors that it offered an ultra-exclusive "Black Card" to the rich and powerful. The rumor was so pervasive that the company caved and actually created one.
The Centurion Card, made of black titanium, isn't available to just anyone. You have to be invited to apply. Its perks aren't posted publicly but reportedly include automatic upgrades on airlines and hotels, reservations at ritzy restaurants, help getting impossible-to-find tickets for shows, access to secret suites, hundreds in free credit at various businesses and a personal concierge always on call.
What is known about the card? Well, its fees are as high as some cards' limits. The initiation fee alone is $10,000 while the annual membership costs $5,000. If that sounds a bit rich for your blood, you can easily find credit cards that will give you up to 4% cash back on your purchases — with no annual fee and no special invite required.
5. Private movies on day of release Going to a blockbuster movie on opening night can be a thrilling experience, but it only takes one crying kid or chair-kicker to ruin your evening. Since the price of a small popcorn and drink is so insane nowadays, why not pay a few thousand dollars more and see the movie at home?
Services like Prima Cinema and Red Carpet Home Cinema allow you to play movies in your super-advanced home theater (You do have a home theater, right?) on the same day they're released.
Prima reportedly charges $35,000 to buy and install its movie player, while it costs $500 to rent a movie for a single day.
4. Rent a celebrity How do rich and powerful people impress their rich and powerful peers? Hiring rich and powerful entertainers, of course.
Services like RBS Celebrity Booking allow people to request their favorite athletes, celebrities, comedians, musicians, models and TV personalities for private appearances, performances and speaking engagements.
At a starting budget of $15,000, you might be able to nab a D-list name — style points if you pick Kathy Griffin — while an A-list celebrity might require you to put up more than $1 million.
3. Bizarre homes When you're fabulously rich, you don't have to worry too much about your property's resale value. That gives you the freedom to get real weird with your personal space.
You can pay tribute to your favorite shows and games, like the owner of this $29.95-million mansion in Boca Raton, Florida. Its rooms are modeled after Star Trek and Call of Duty.
Maybe you go all out and build an actual-factual castle, complete with moat.
Or maybe you indulge your every whim, no matter how much your design ideas might clash. This Indianapolis mansion built in 1956 has been called "unsellable" and "the ugliest house in America" — but there's no doubt the original owner loved it.
Remember, if you're in the market for a home, even if it's not a multimillion-dollar funhouse, compare mortgage rates to get the best deal.
2. Private train cars Money can only buy you so much space on a commercial airplane. But if you're not going overseas, there's a more elegant, relaxed way to travel.
Groups like the Train Chartering Company know private carriages are the ultimate comfort — way bigger than a private cabin without annihilating your fortune like a private jet. The carriage can be a normal part of a luxury train or an entirely separate unit hitched just for you.
The cost varies depending on the country, route and services like butlers, but private train cars generally start at a minimum of $9,000 per day.
And you thought car insurance was expensive.
1. Kopi luwak Cafes are always chasing the newest trend. Oat milk. Turmeric lattes. Nitrogen infusions. When people are drinking multiple cups of coffee a day, every day, variety is in high demand.
Kopi luwak, also known as cat poop coffee, is one of the craziest and most expensive.
Coffee "beans" are actually the seed of a fruit called a coffee cherry. Civets, an Indonesian cat-like animal, eat the fruit but can't fully digest the beans, which ferment as they pass through the animal's system. The beans are collected and cleaned of feces, then processed into coffee.
The result is apparently delicious, though the unconventional production process guarantees low supply. A single cup can range from $35 to $100, and if you want a pound of it, you'll have to shell out between $100 and $600.
Sponsored
Follow These Steps if you Want to Retire Early
Secure your financial future with a tailored plan to maximize investments, navigate taxes, and retire comfortably.
Zoe Financial is an online platform that can match you with a network of vetted fiduciary advisors who are evaluated based on their credentials, education, experience, and pricing. The best part? - there is no fee to find an advisor.