Best investing books for beginners
Fear not, newbies. These books will have you on your way to conquering the market in no time. Written by Burton G. Malkiel (an American economist) and Charles D. Ellis (investment consultant), "The Elements of Investing" is a timeless read.
Full to the brim with essential advice and simple investing principles, this book provides beginners with a straightforward understanding of how to embark on the path to financial freedom.
The authors put an emphasis on low-cost investing and long-term goals to ensure beginners take a safe approach that will amount to a solid savings fund.
There are chapters covering saving tips, asset allocation, portfolio diversification and more.
We consider this to be one of the best investing books for beginners because it is able to break down a wide variety of topics with simple explanations. This book recognizes that your personal finances and your happiness are intertwined.
Andrew Hallam is a former high school teacher, turned world traveler and finance writer, who offers unique insights on investing with behavioral studies and anecdotal observations.
"Balance" covers strategies for stock market success and explores the answers to questions like, can money really buy happiness?
For those just starting to invest, this book offers a blank slate on which they can not only start their investing journey, but develop their money mindset.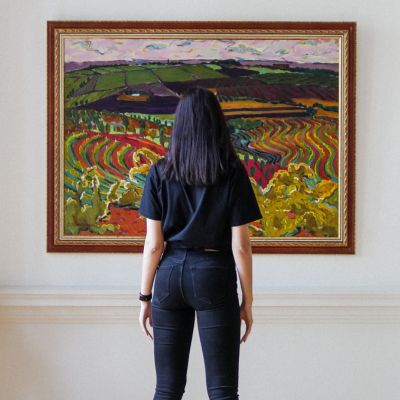 Contemporary art has outperformed the S&P 500 by 131% for the past 26 years. Join the exclusive platform to invest in million-dollar works by artists like Banksy, Basquiat, and more. Get started today and diversify your portfolio with art.
Learn More
Best stock investing books
The best reads for stock market savants and newcomers to the stock scene. If you've never traded in the stock market before, this book is your chance to learn how the stock market really works and how to get it working for you.
Amazon user Morgan wrote: "I've been DIY investing for over the past five years, and I can't ever remember reading a book so simple and yet so insightful at the same time. My returns have been great, averaging 36% per year and I can't help but be relieved to know that my trading strategies have been similar to that of the author's."
From buying your first stock to opening a brokerage account, author Matthew R. Kratter offers readers the chance to get their foot in the door of the stock market and describes the need-to-know basics for any stock investor. In a sense, "The Big Short" is a cautionary tale for investors. While you could always watch the movie, we recommend reading the book to get the full scope of this story.
Author Michael Lewis chronicles the buildup of the housing bubble, the 2008 market collapse and its key players on Wall Street.
For investors seeking a real world example of the stock market's inner workings and a thorough history of the 2008 recession — from its circumstances to its consequences — this is the book to pick up.
Best real estate investing books
Real estate investing offers passive income, diversification and steady cash flow — start reaping the benefits thanks to some light reading. Authors Joshua Dorkin and Brandon Turner are experienced real estate investors and hosts of The BiggerPockets Podcast. In this book, they use their expertise to ensure real estate investing beginners are equipped with the strategies and insights they need to succeed.
This guide emphasizes that one size does not fit all, and that there are many paths you can take to find success in real estate. And it features real stories of investors and their path to success in today's economy.
There are sections about topics such as navigating real estate investing while working a full-time job, and finding creative ways to fund your deals.
When it comes to books on real estate investing, this is the place to start. Doug Marshall begins this book by answering a question most of the readers are probably wondering — why invest in commercial real estate?
But the book goes beyond this initial question to ensure readers know how to successfully build wealth and earn consistent passive income through this asset.
It covers topics such as the right time to invest, how to get the best loan for your property and different methods of financing commercial real estate and more.
We chose this as one of the best books on real estate investing because it offers information akin to a masterclass on the topic, and is suitable for both intermediate and advanced commercial real estate investors.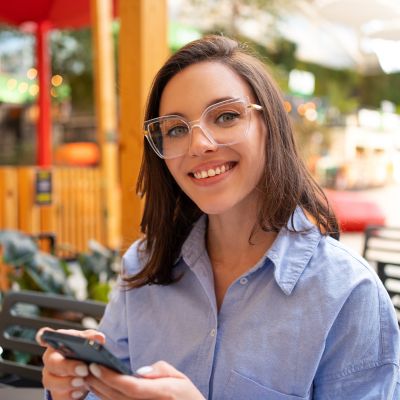 Acorns rounds your everyday purchases to the nearest dollar and invests your spare change. That means any spare change from your daily spending – gas, coffee or groceries – will go towards building your wealth. Get up to $20 when you sign up with this special link.
Get Started
Best book on rental property investing
Below you'll find required reading for prospective landlords. The possibility of consistent income and financial security draws many potential investors in.
But, investing in rental properties is no small feat. Not only do you need to navigate the surface level logistics of making these investments, but you need the knowledge and skills to act as a landlord and understand tenant expectations.
This is why "The Book on Rental Property Investing" by real estate pro Brandon Turner— who has over 500 rental properties under his belt — is our pick as an essential guide to getting the full scope of rental property investing.
This book includes chapters on topics such as types of rental properties, how to find rental properties and what makes the best rental properties.
For a one-stop-shop for answers to all your rental property investing questions, read this book.
Best value investing book
If you're a bargain hunting investor, this is the book for you. First published in 1949, "The Intelligent Investor" is a classic financial text. In fact, author Benjamin Graham — an economist, professor and investor — remains widely known as the "Father of Value Investing." The concept refers to investing in stocks that are trading for less than their expected value.
"The Intelligent Investor" explores essential information for anyone keen on getting into the stock market, and explains the concept and strategies of value investing specifically.
Graham covers topics such as market fluctuations and investment funds and investing amidst inflation.
This text has continued to prove itself as a tried and true resource for value investors of all levels.
Best investing book for millennials
Yes, there are even books out there that will help you, millennials. "Broke Millennial Takes on Investing" is described as a beginner's guide to leveling up your money.
The book is the second in the "Broke Millennial" series, which breaks down personal finance in a way that's tailored to millennials' specific needs and circumstances.
Lowry— a writer and public speaker on the topic of financial literacy — discusses investing apps, how to avoid scams and even riding out the panic of a market crash.
She also poses and explores important questions millennials are probably already asking themselves such as if you're ready to start investing, whether a 401(k) is enough when it comes to investing and if you should invest while paying off student loans.
This book covers a broad scope of investing topics, suitable for millennials getting their financial footing stabilized.
Best investing book overall
An investing book you won't want to put down. Mary Childs is one of the host of NPR's Planet Money. In this book she puts her journalistic skills and economic knowledge to work to provide a biography of investor, Bill Gross.
"The Bond King" tells the story of how this whiz kid turned visionary investor changed American finance forever. Childs chronicles Gross' journey, from co-founding Pacific Investment Management Co. — one of the most powerful investment firms — to re-shaping the American financial system after The Great Recession.
The biography breaks down Gross' impact on American finance, and shows how he gained significant admirers and enemies all at once.
We consider this one of the best investing books for anyone, but especially if you're keen on economic history and riveting reads.
Best classic investing book
What we'd call "The Great Gatsby" of investing books. Warren Buffett is considered one of the most successful investors in the world and he's continued to remain sharp in the investing scene throughout his career. He has been the CEO and chair of Berkshire Hathaway since 1970.
This collection of essays compiled by Lawrence Cunningham is made up of letters that Buffet wrote to Berkshire Hathaway shareholders. The letters span topics such as his principles on sound investing, using financial information profitably, selecting managers and valuing businesses.
Despite Buffett's elite reputation in the investing world, these essays are readable even for young investors looking to get the scope of knowledge they need to start investing.
Best day trading investing book
For a comprehensive guide to day trading, look no further. Right off the bat, Jacob Bernstein acknowledges that day trading is a complicated endeavor. But, he also starts the book with a chapter full of essential definitions and guidance for those who are still willing to wade into the waters.
Bernstein promises insight on new day trading methods,strategies to maximize profits and tips for avoiding making mistakes on electronic trading platforms.
Needless to say, "The Ultimate Day Trader" lives up to its title.
The bottom line
There are a lot of ways to invest and a lot of assets you can invest in. And while this could make you feel overwhelmed, the surplus of books on these topics opens up the opportunity to explore these investing avenues and gain the knowledge you need to move in on them.
Whether you're a full-time trader or a millennial looking to save up for the future, there's an investing book for you.
Sponsored
Meet Your Retirement Goals Effortlessly
The road to retirement may seem long, but with WiserAdvisor, you can find a trusted partner to guide you every step of the way
WiserAdvisor matches you with vetted financial advisors that offer personalized advice to help you to make the right choices, invest wisely, and secure the retirement you've always dreamed of. Start planning early, and get your retirement mapped out today.