You might think, "oh, but my company will take care of me." Don't be so sure. More than 60% of U.S. workers without government jobs aren't covered for long-term disability.
Even if you do have coverage through work, you'll lose it if you decide to change jobs, and the benefits may be taxable.
While that all sounds pretty grim, don't worry. There's a cheap, simple way to make sure you can still earn an income if you get sick or injured. It's called disability insurance, and you can get it for just pennies a day with the help of a company called Breeze.
Get a quote in seconds
Getting disability insurance used to be a huge hassle –– you'd have to fill out a mountain of paperwork and deal with a salesperson who only cares about earning a commission.
Breeze brings the process into the 21st century, and makes getting long-term disability coverage, well, a breeze. You can get a quote in seconds and have your coverage nailed down in just 15 minutes.
All you do is provide some basic info, like your birthday, ZIP code, and income, and Breeze will show you the coverage options that are the best fit for you.
Sound too good to be true? It's not. Just ask Adam Jensen, who expected shopping for a policy to be a total nightmare.
"Getting disability insurance was a quick and simple process, and at a great price," he says. "Insurance doesn't have to be complicated and impersonal… I cannot recommend Breeze highly enough!"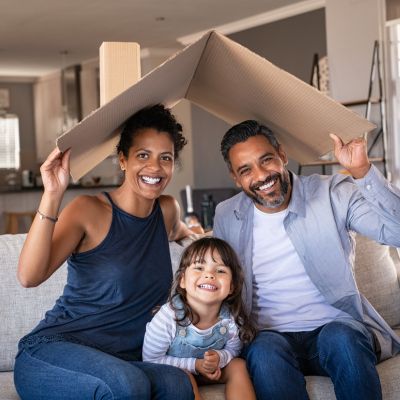 Home insurance is an essential expense – one that can often be pricey. You can lower your monthly recurring expenses by finding a more economical alternative for home insurance.
SmartFinancial can help you do just that. SmartFinancial's online marketplace of vetted lenders allows you to quickly shop around for rates from the country's top insurance companies, and ensure you're paying the lowest price possible for your home insurance.
Explore better rates
No medical exams necessary
You can get a policy from Breeze if you're as young as 18 or as old as 60, and you don't need to take a medical exam to apply — that means no uncomfortable doctor's appointment where you're stuck wearing one of those weird gowns.
Even if you've had some health issues in the past, Breeze has got your back.
"My situation created some challenges, but the team at Breeze was extremely patient and helpful," says Robert Akers, another satisfied Breeze customer. "They explained all the options available at each step of the process."
Breeze's policies pay monthly benefits ranging from $500 up to $20,000, and prices start as low as $9 a month.
Young people need insurance too
One of the biggest mistakes you can make when it comes to insurance is thinking you don't need it while you're young.
Being young and healthy is actually the best time to buy insurance. You get all the same benefits but pay a far lower premium — since younger people tend to recover from injuries faster.
And let's be honest, accidents and unexpected medical issues can happen to anyone, young or old. You could take the risk, sure, but remember: it's your income on the line.
So, what will you do if you suddenly find yourself not well enough to work for a while?
Apply for coverage with Breeze today, and you won't ever have to worry about the answer again.
Sponsored
Unexpected vet bills don't have to break the bank
Life with pets is unpredictable, but there are ways to prepare for the unexpected.
Embrace Pet Insurance offers coverage for treatment of accidents, illnesses, prescriptions drugs, emergency care and more.
Plus, their optional wellness plan covers things like routine vet trips, grooming and training costs, if you want to give your pet the all-star treatment while you protect your bank account.