1. Vacays with the fam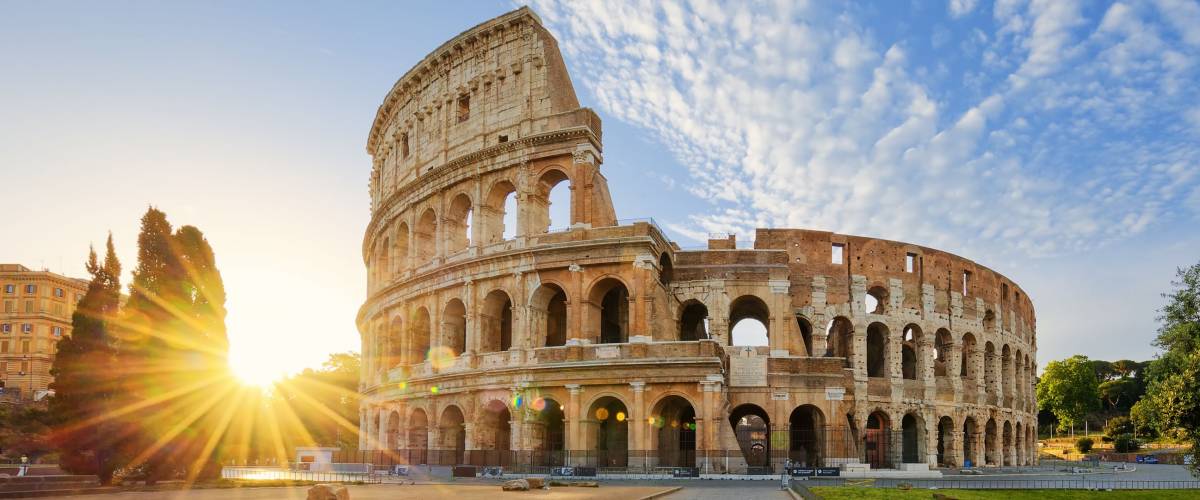 His company never stops selling, no matter the day or time, but that doesn't mean Jeff Bezos is always working. He makes time for the occasional break.
Bezos is known to travel with an entourage; he has often brought his parents, siblings and in-laws along for his adventures around the world.
In 2017, the Bezos extended family went to Rome. In 2019, he vacationed with girlfriend Lauren Sanchez and her son on the Caribbean island of St. Barts — walking through the white sandy beaches in a pair of Prada sandals, to boot.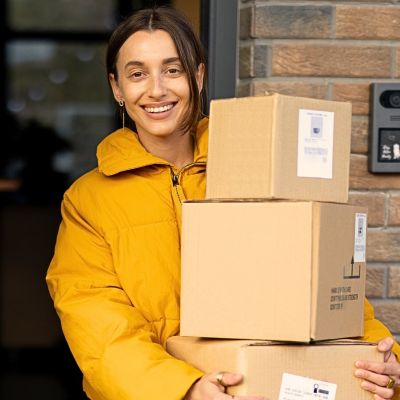 Capital One Shopping's browser add-on automatically applies coupon codes as you shop online. It's absolutely free – plus it takes only two clicks to install. Add the Capital One Shopping browser extension today and start earning discounts of up to 50% on the things you already buy.
Install for Free
2. A colossal clock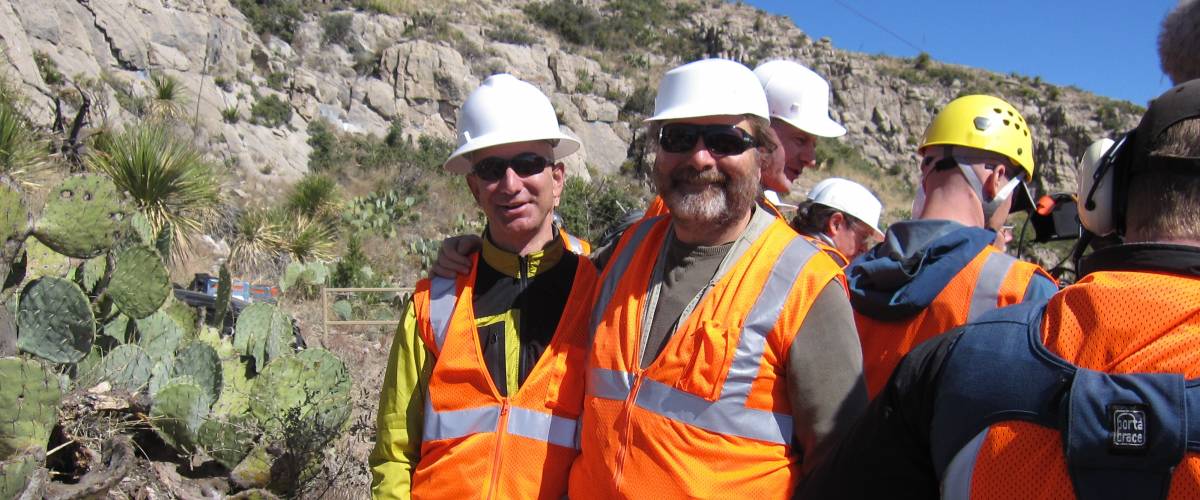 Bezos has invested $42 million in an enormous "10,000-year clock" being built by the Long Now Foundation.
The clock, which will tick just once a year, is under construction inside a mountain Bezos owns in the Sierra Diablo region of Texas. The final device will be 500 feet tall.
Special rooms in the clock chambers will open at specific intervals, and a unique chime will ring each millennium. The builders want visitors to consider how we can make sure humanity survives to hear the clock ring for the last time.
3. A most luxurious watch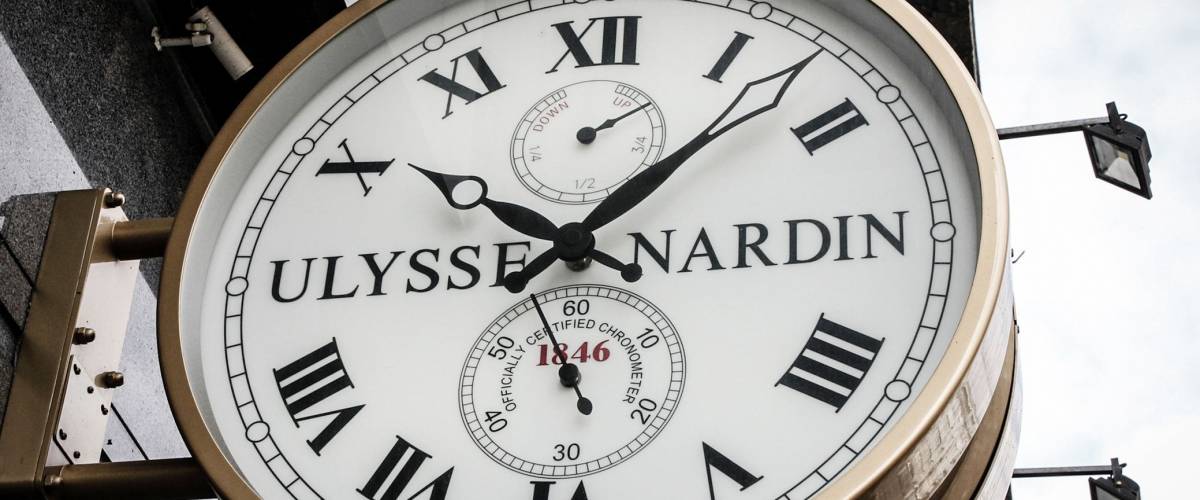 Jeff Bezos also owns a personal timepiece with a big price tag: a wristwatch that retails for $8,000 to $12,000 and was made by swanky Swiss watchmaker Ulysse Nardin.
The company was founded in 1846 and was trusted by navies for its highly accurate marine chronometers.
This stunning piece of jewelry is a "Dual Time" model, meaning it can display the time in two time zones. A handy feature for the jet set crowd.
Although you might never consider spending $12,000 on a watch, it's considered a relatively modest timepiece for such a rich man. You can even buy one on Amazon.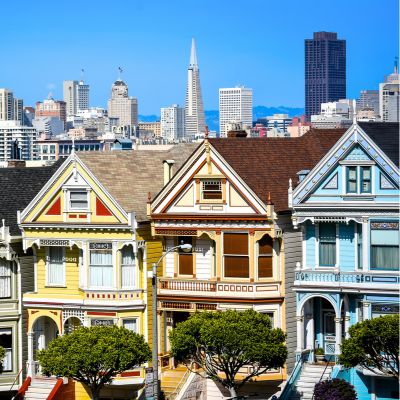 Believe it or not, you don't need millions, or even hundreds of thousands to invest in real estate. Arrived is an online platform where you can invest in shares of rental homes and vacation rentals without the headaches of being a landlord.
Learn More
4. A dream of space travel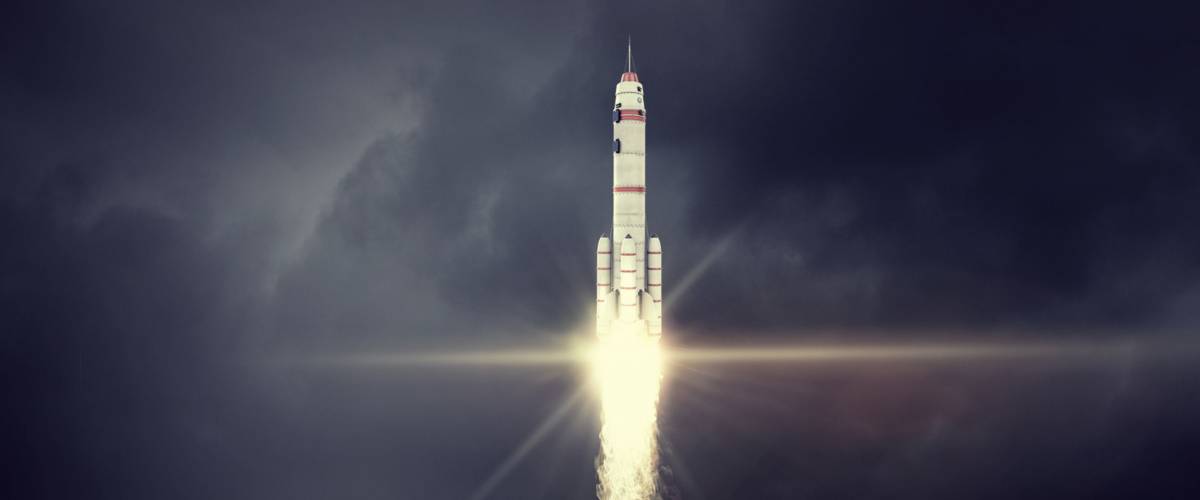 Amazon isn't Bezos' only innovative company. He's also the founder of Blue Origin, an aerospace company that aims to make flying into space something an average person can do.
In a massive Texas cornfield, Blue Origin has been testing rockets that launch and land vertically. Once the technology is perfected, the company hopes to offer commercial flights to space.
Bezos has been quoted saying he funds Blue Origin by selling about $1 billion in Amazon stock each year. The name refers to the blue planet, Earth, where the rockets originate.
5. Surprisingly modest cars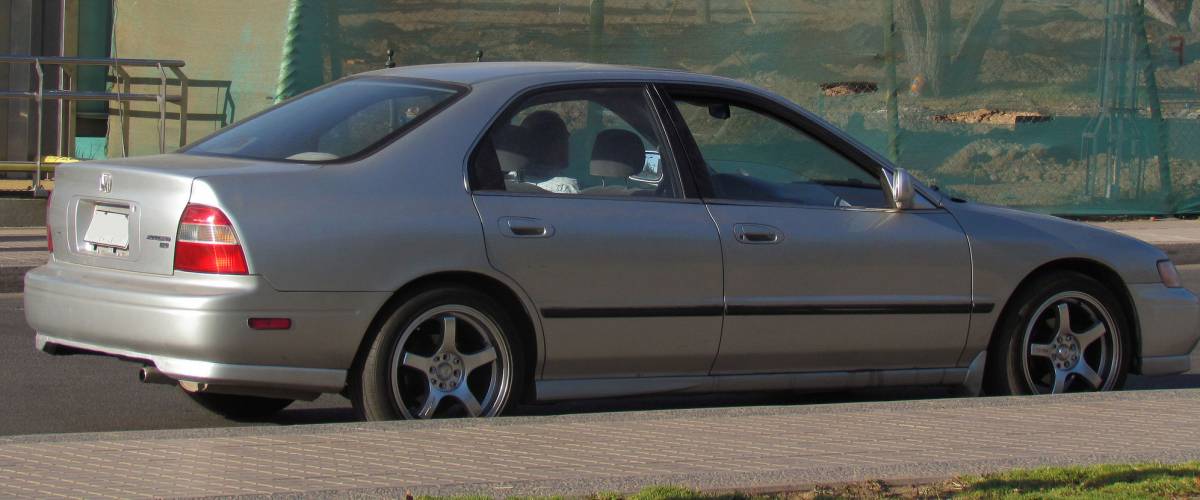 OK, so Jeff Bezos probably has staffers who drive him around in limousines these days. But he was famously seen behind the wheel of rather simple vehicles long after he first became a billionaire.
The Amazon founder had a cherished 1987 Chevrolet Blazer that he drove for years and took on cross-country road trips.
Bezos struck it rich when his company went public in 1997. So he upgraded his transportation: to a still-modest 1996 Honda Accord. Until 2013, his ex-wife, MacKenzie Scott, was still driving him to work in a Honda.
6. An outlet for his curiosity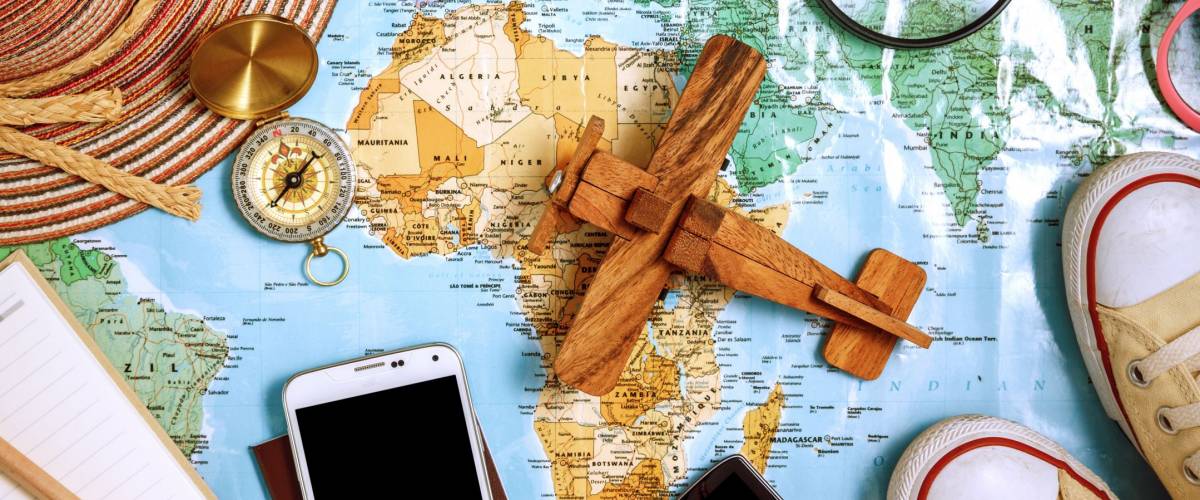 What happens when you have a lot of money and a healthy sense of curiosity? Well, when you're Jeff Bezos, you found an organization called Bezos Expeditions.
The organization provides funding for ideas, movements and businesses that Bezos is personally interested in. Blue Origin and the 10,000-year clock are both part of the venture, as are charitable donations through the Bezos Day 1 Fund and Bezos Family Foundation.
It also provided money for retrieval of pieces of Apollo 11 and has invested in Airbnb, Twitter, Uber and other cutting-edge businesses.
7. A ground-floor investment in Google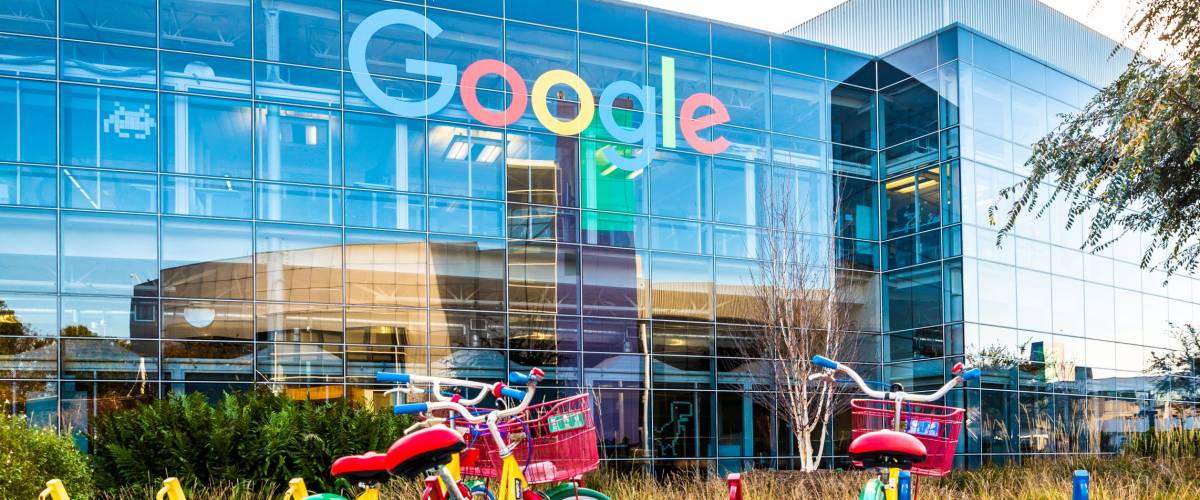 In 1998, the internet was taking off, but the financial side of it was still largely uncharted territory. Jeff Bezos took a big gamble on Google, investing a reported $1 million in the search-engine company.
That was a very big deal, considering that Bezos was worth a "mere" $1.6 billion at the time. Now that Google is a thriving tech giant right up there with Amazon, Bezos' investment has proven to be money well spent.
Ordinarily, if you wanted to buy even a single share of Google or Amazon today, you'd need to drop some major Bezos bucks — but a popular investing app will allow you to buy a piece of these companies for just a couple bucks.
8. A deluxe apartment in the sky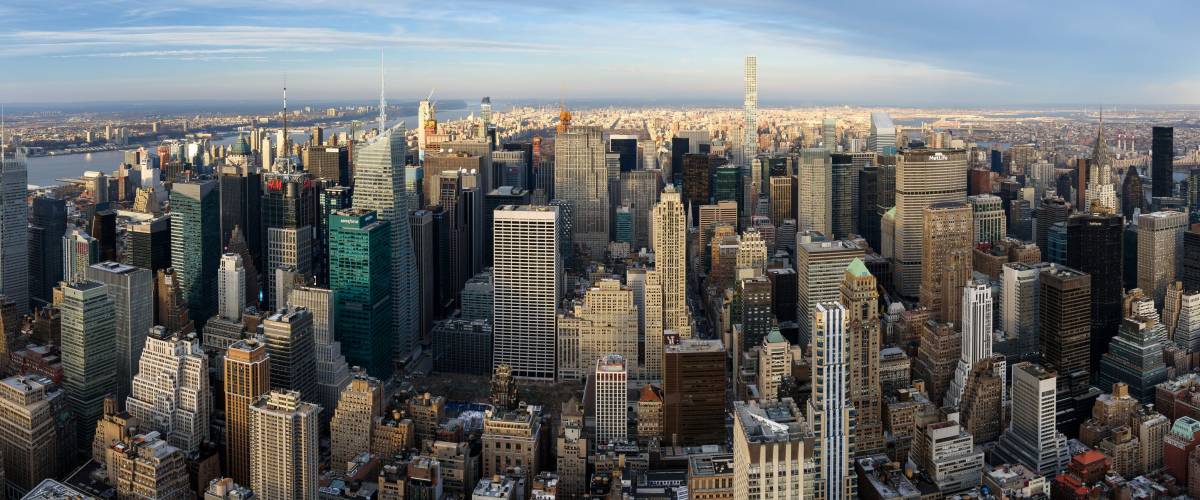 Bezos owns a massive apartment (or four?) in a ritzy high-rise building in New York City.
In 1999, he bought three connected apartments, totaling 10,000 square feet, for $7.65 million from Tommy Mottola, the music industry executive once married to Mariah Carey.
And in 2020, he dropped another $16 million on an apartment just under the other three units.
The Manhattan real estate gives Bezos a place to crash during his occasional trips to the Big Apple. Amazon has several offices there and continues to expand, though it cancelled grand plans for a second headquarters.
9. A chunk of downtown Seattle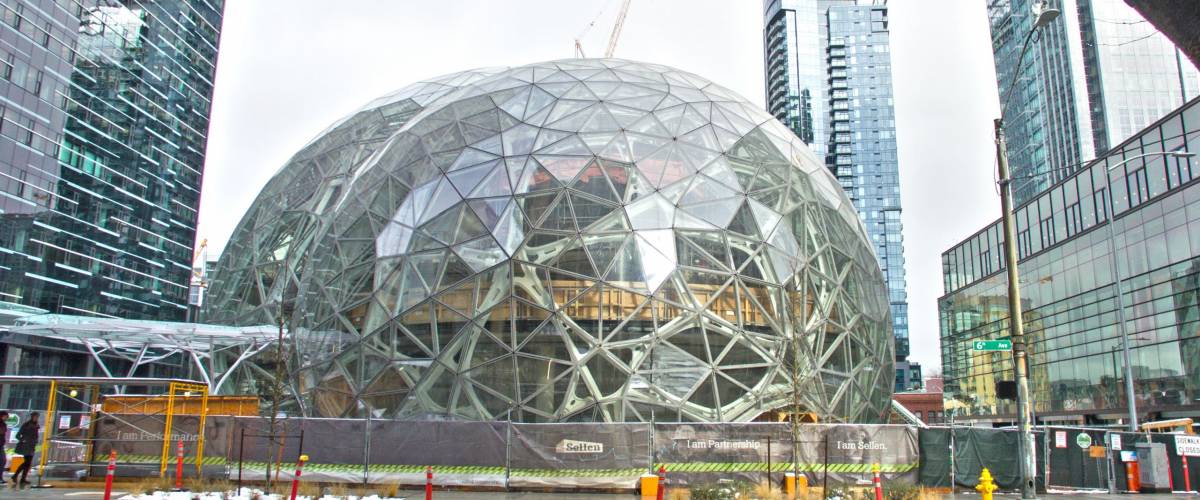 In Amazon's hometown of Seattle, Jeff Bezos purchased four downtown city blocks and constructed some of the most futuristic office space you have ever seen.
The biospheres and other unique architecture in the area known as Denny Triangle likely help employees come up with new ideas to keep Amazon thriving.
Bezos knows how to keep his company looking innovative, which helps to bolster the brand.
10. The Washington Post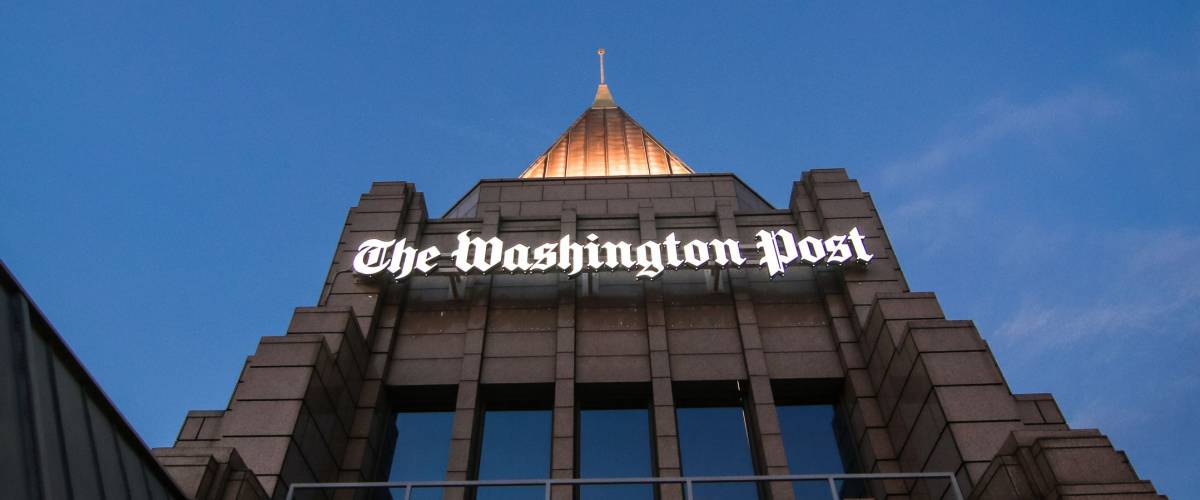 In 2013, Jeff Bezos bought the legendary newspaper The Washington Post for $250 million. In the deal, he also acquired the Spanish-language paper El Tiempo and several smaller national and local papers.
Bezos said he was attracted to the Post because he admired its journalistic style and standards. He vowed to continue the newspaper's history of independent journalism.
The paper has had a rebirth under the Amazon founder. It has expanded its online presence, won major awards, beaten the competition to major scoops — and drawn angry tweets from a former resident of the White House.
11. A private jet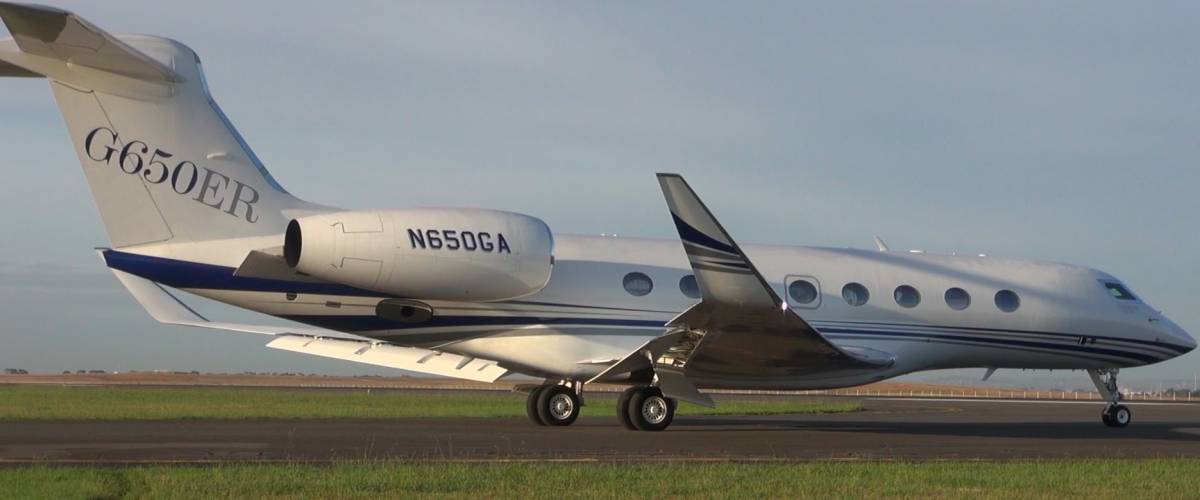 Since Amazon and Jeff Bezos' other companies are all over the world, it makes sense that he would buy a private jet.
His Gulfstream G-650ER came with a price tag of $65 million. But while private jets are known for requiring frequent stops, this beauty travels farther and faster than comparable ones.
The G-650ER boasts a maximum range of 8,630 miles at Mach 0.85, or if you're in a hurry, 7,365 miles at Mach 0.90,
It's OK to pay for comfort and convenience if you have the money to spare.
12. Donations to charity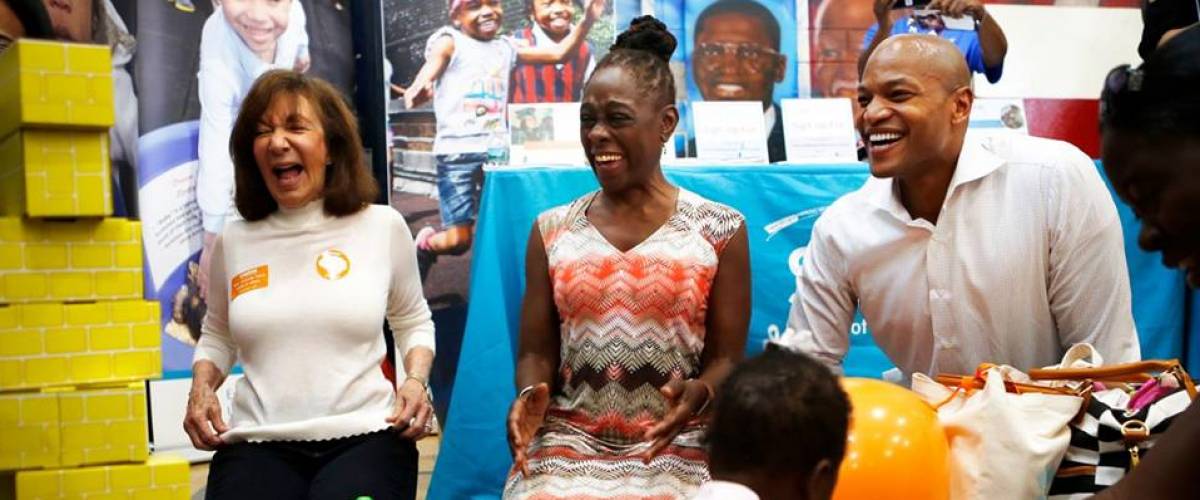 The Bezos Family Foundation handles all of Jeff Bezos' philanthropic efforts. In the past, he has been criticized because his giving has seemed relatively small compared to that of other billionaires like Mark Zuckerberg and Bill Gates.
However, Bezos topped the list of charity givers in 2020 with a $10 billion contribution toward fighting climate change. Progress at Blue Origin isn't moving fast enough to find humanity a new home, quite yet.
A total of $791 million of his Bezos Earth Fund has been awarded to 16 recipients so far, including the World Wildlife Fund and The Nature Conservancy.
13. A double-sized estate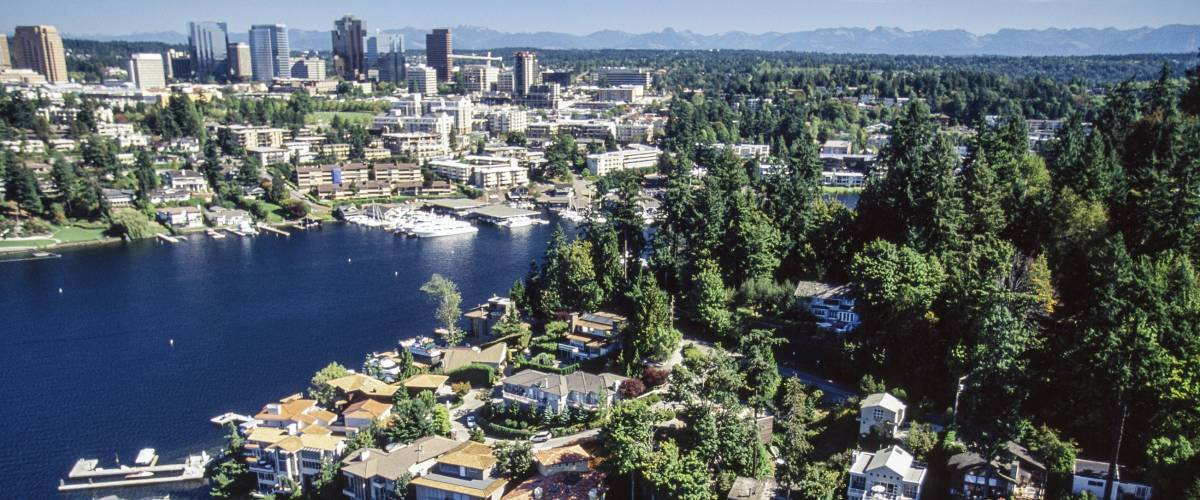 Every king needs his castle. Bezos has more than one.
Mansion Global says his estate in Medina, Washington, is on a 10-acre lot and includes two homes, each with five bedrooms and four bathrooms.
Fellow billionaire Bill Gates is his next-door neighbor. The late Jeffrey Brotman, co-founder of the Costco wholesale club chain, also lived in Medina.
The town is named after the city of Medina in Saudi Arabia. The median home value is $3.1 million.
Bezos' sprawling property is conveniently located 15 minutes from Amazon's headquarters.
14. A house in DC that was literally a museum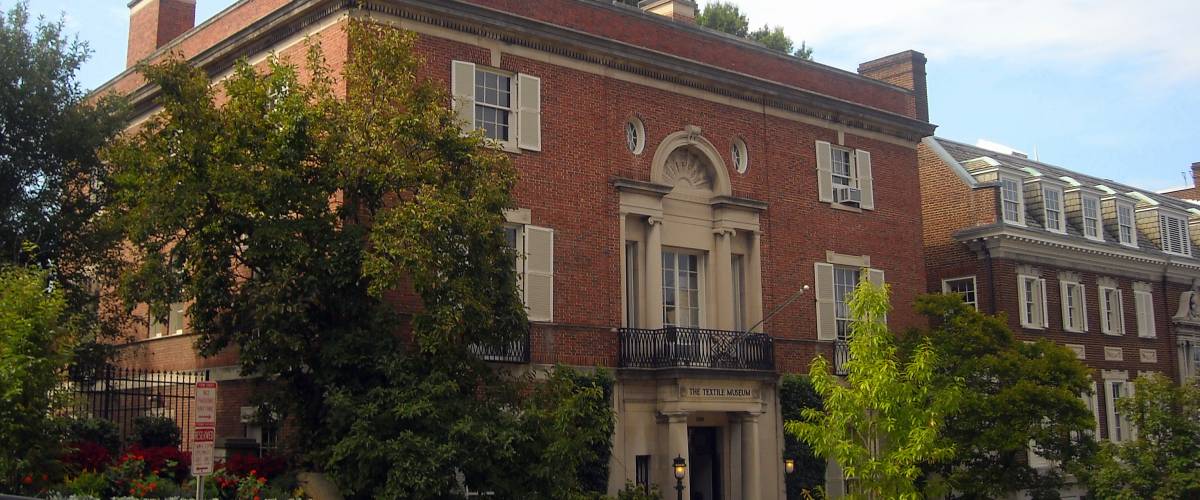 Maybe it's fitting that the owner of one Washington institution — The Washington Post — has chosen another to be his home when he's in town.
In 2016, Bezos paid $23 million for the capital's former Textile Museum — the exhibits relocated to George Washington University — and decided to turn the historic, 27,000-square foot buildings into a residence. The mansion reportedly includes a ballroom, whiskey cellar, a movie theater and two elevators.
He even hosted a swanky after-party at the mansion in early 2020, drawing the likes of White House staffers and Hollywood celebrities.
15. Books and more books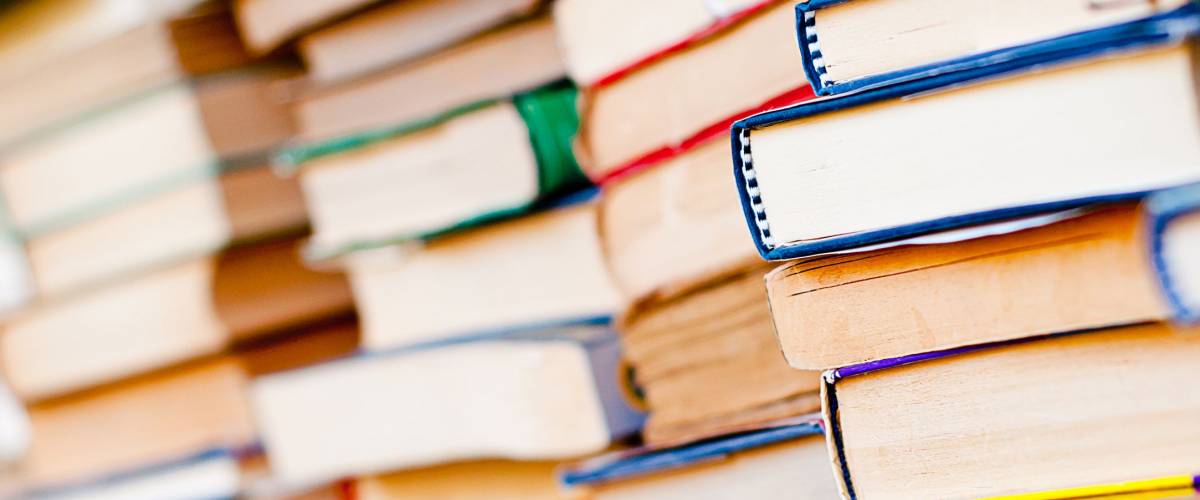 Since Amazon now sells all kinds of insane things, even 900-pound car engines, you'll be excused if you've forgotten that it all started with books.
So it might not seem surprising that Bezos has a passion for books. In his book about Amazon and Bezos, The Everything Store, author Brad Stone writes that Bezos likes to read and recommends books to his senior managers.
His selections have included Sam Walton: Made in America by Walmart founder Walton, and the 1990 novel The Remains of the Day by Kazuo Ishiguro, about a butler looking back on his life.
16. Audio books, too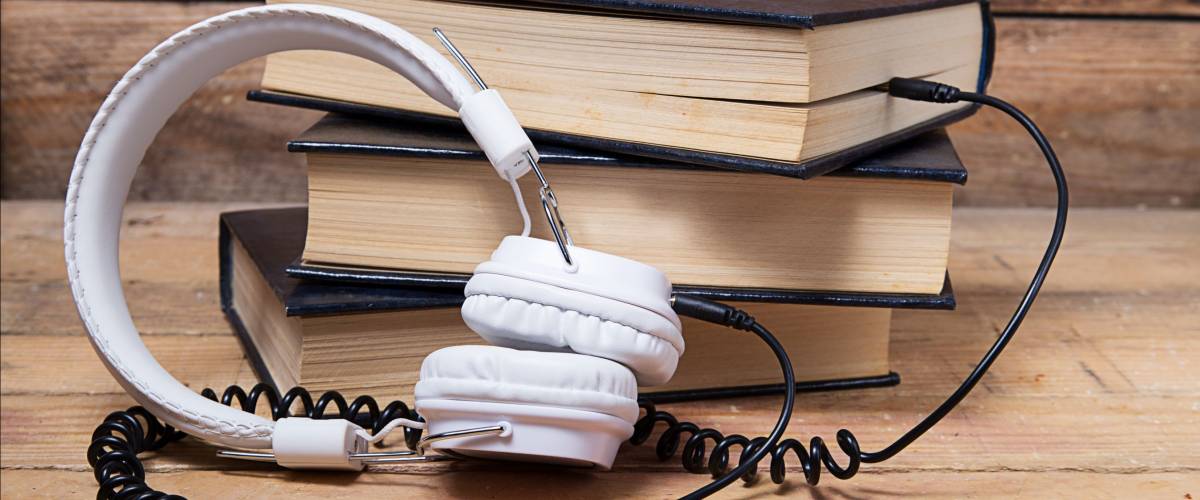 If you're going to be the "Earth's biggest bookstore," as Amazon called itself in the early days, that should include audio books, too — right?
That was the obvious thinking in 2008 when Bezos and his company spent $300 million to buy Audible, the world's largest seller of downloadable audiobooks and other spoken-word entertainment.
Audible founder Don Katz told Business Insider in a podcast that the deal felt right and that he knew Amazon and Bezos could help take Audible to the next level. Its catalog now includes more than 350,000 titles.
17. A store full of organic food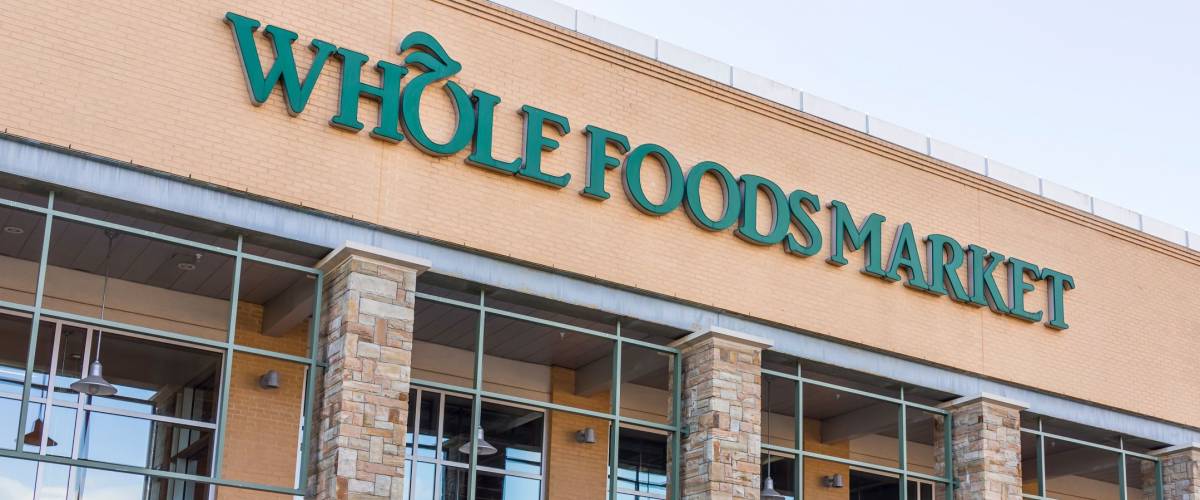 Bezos went grocery shopping for organic food — and his company wound up buying out the store.
The business world was shocked in June 2017 when Amazon said it was acquiring the Whole Foods Market chain for $13.7 billion. "They make it fun to eat healthy," Bezos said in the official announcement.
Now, Amazon Prime members get special weekly deals at Whole Foods as well as an extra 10% off items that are already on sale.
He wasn't always a believer in good nutrition. At one time, his breakfast routine was to eat a whole can of Pillsbury biscuits every morning, according to GeekWire.
18. Shoes galore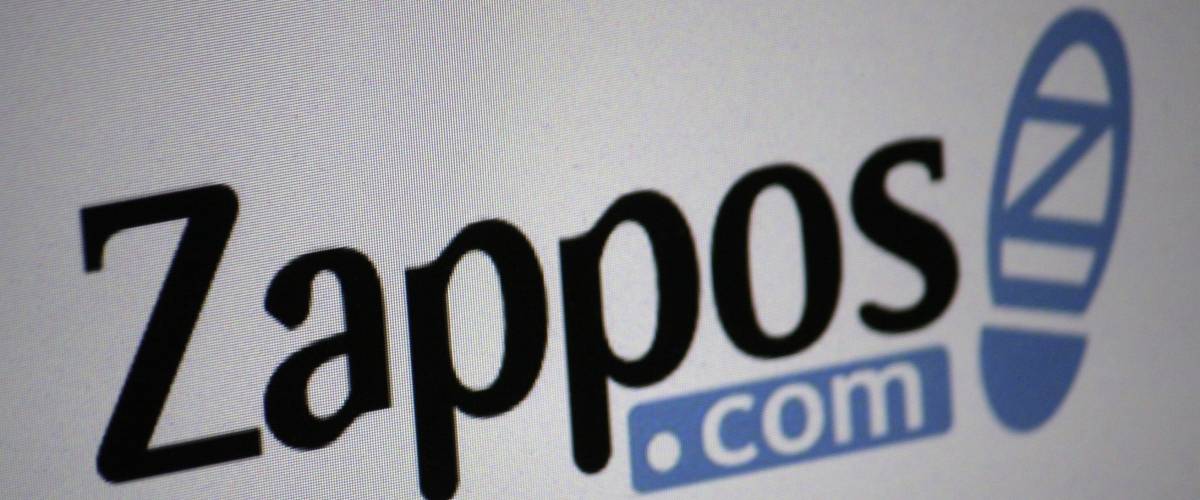 In 2009, Bezos decided the giant online shoe store Zappos was a good fit and said, "I'll take it."
Amazon bought Zappos for more than $900 million. At the time, Amazon wasn't considered much of a go-to for clothing and accessories, but that has been changing since the Zappos deal. Amazon Essentials has become a very popular clothing line of basic wear for men, women and kids.
Bezos explained in a video statement that he was a longtime fan of the shoe e-tailer. "Zappos has a customer obsession which is so easy for me to admire," he said.
19. An online haven for film fans One of Jeff Bezos' very first business deals with Amazon was a takeover of IMDb in 1998, when the site was known as the Internet Movie Database.
The $55 million sale came just four years after Amazon was launched. In a news release, the company said its goal was "to support its eventual entry into online video sales."
Today, IMDb is the top movie website in the world, drawing 250 million users every month. It has about 7.5 million titles (if you include TV episodes) and 10.4 million people in its database.
20. Pizzas for meetings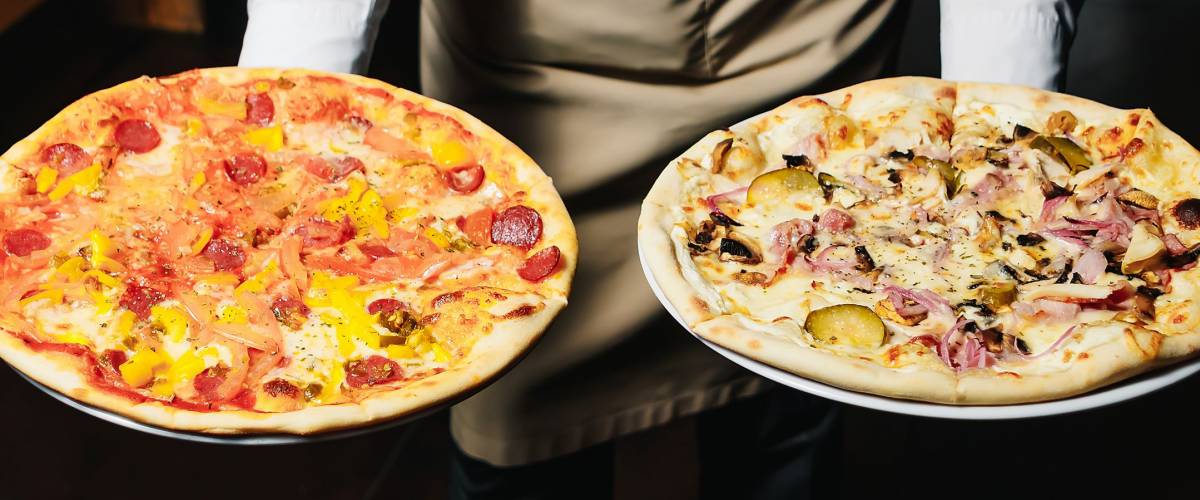 Jeff Bezos doesn't like to waste time in unnecessary meetings – who does, really — so he's said to be a firm believer in what's known as the "two-pizza rule."
It goes like this: Nothing ever gets done in big sprawling meetings, so if two pizzas won't be enough to feed everyone at a meeting, then don't bother scheduling it. (How many slices is everyone supposed to have, we wonder?)
We can't say for sure that Bezos actually buys two pizzas for every meeting he attends, but he could certainly afford to.
21. The most expensive divorce in history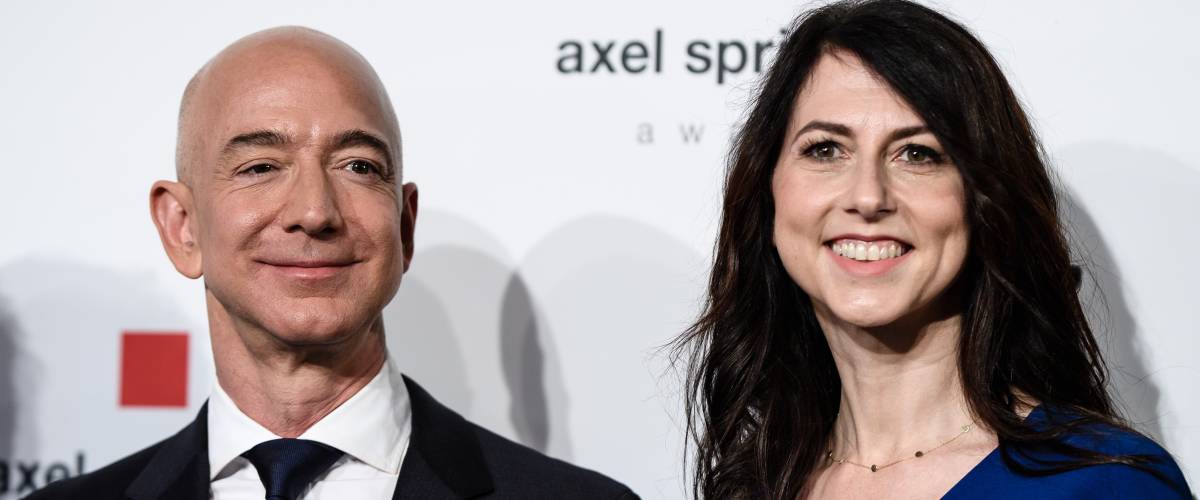 When Jeff Bezos and MacKenzie Scott divorced in 2019 after 25 years of marriage, Scott received a 4% stake in Amazon — equivalent to $38 billion.
The duo made history with the most expensive divorce settlement of all time. Scott, an award-winning novelist, is currently the third richest woman in the world, according to Forbes real-time data. Only the heiresses to Walmart and L'Oreal have more cash.
Scott gave Bezos voting control over her shares in the company, as well as her interests in The Washington Post and Blue Origin.
Sponsored
Kiss Your Credit Card Debt Goodbye
Millions of Americans are struggling to crawl out of debt in the face of record-high interest rates. A personal loan offers lower interest rates and fixed payments, making it a smart choice to consolidate high-interest credit card debt. It helps save money, simplifies payments, and accelerates debt payoff. Credible is a free online service that shows you the best lending options to pay off your credit card debt fast — and save a ton in interest.