Morgan Stanley (MS)
The financial sector has made a strong comeback after being hit hard by the pandemic. And banks are rewarding shareholders with major "pay raises."
Case in point: Financial giant Morgan Stanley announced a 100% increase to its quarterly dividend rate last summer. It also unveiled a new share repurchase program, planning to buy back up to $12 billion of its own shares through June 2022.
In 2021, revenue increased by 23% from the year-ago period while net income grew 37%.
The investment bank currently sports an annual dividend yield of 3.1%, higher than what's being offered by other big financial stocks like Bank of America (1.9%), Goldman Sachs (2.4%), and JPMorgan Chase (2.8%).
After a solid bull run in 2020 and 2021, Morgan Stanley shares seem to be taking a break lately. The stock is down 8.7% year to date, which could give contrarian investors something to think about.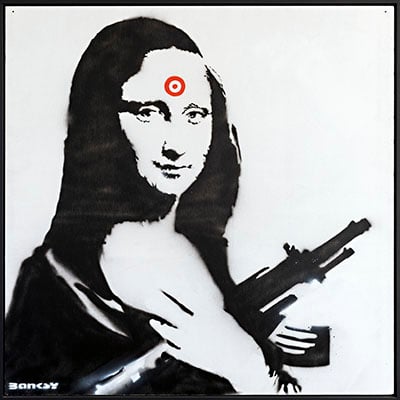 Join Masterworks to invest in works by Banksy, Picasso, Kaws, and more. Use our special link to skip the waitlist and join an exclusive community of art investors.
Skip waitlist
Verizon Communications (VZ)
Moving up the yield ladder, we have telecom giant and household name Verizon.
The company's 4G LTE network covers 99% of the U.S. population. It's also one of the first to deploy 5G in the country.
In Q4 of 2021, Verizon's consumer segment had 115.4 million retail connections, 91.5 million of which were postpaid.
With customers paying Verizon every single month, the company is able to deliver a healthy stream of recurring dividends to investors.
In September, Verizon boosted its quarterly payout to 64 cents per share, which translates to an annual dividend yield of 5%.
That's higher than arch rival AT&T's yield of 4.6%.
The telecom sector hasn't been a market favorite over the past year, but bulls still see plenty of upside ahead. Goldman Sachs, for instance, reiterated a Buy rating on Verizon earlier this month. Its price target of $61 per share is roughly 19% above the current levels.
Ellington Residential Mortgage REIT (EARN)
For dividend investors who really crave high yields, check out Ellington Residential Mortgage REIT.
Structured as a real estate investment trust, it invests and manages residential mortgage and real estate-related assets.
Ellington has a unique focus: mortgage-backed securities for which the principal and interest payments are guaranteed by a U.S. government agency.
In June 2021, Ellington Residential raised its quarterly dividend rate from 28 cents per share to 30 cents per share.
In October, management decided to switch to a monthly distribution schedule. The company started paying monthly dividends of $0.10 per share in November.
"By shifting to a monthly dividend," CEO Laurence Penn says, "we are further aligning our distribution practices with the interests and expectations of income-oriented shareholders."
At the current share price, the REIT offers a mouth-watering dividend yield of 11.9%.
Sign up for our MoneyWise newsletter to receive a steady flow of actionable ideas from Wall Street's top firms.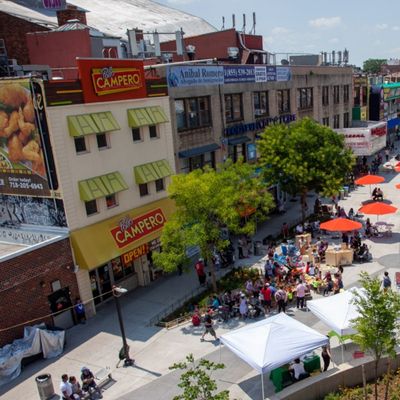 While commercial real estate to has always been reserved for a few elite investors, outperforming the S&P 500 over a 25-year period, First National Realty Partners allows you to access institutional-quality commercial real estate investments — without the leg work of finding deals yourself.
Get started
More from MoneyWise
Sponsored
Fine art as an investment
Stocks can be volatile, cryptos make big swings to either side, and even gold is not immune to the market's ups and downs.
That's why if you are looking for the ultimate hedge, it could be worthwhile to check out a real, but overlooked asset: fine art.
Contemporary artwork has outperformed the S&P 500 by a commanding 174% over the past 25 years, according to the Citi Global Art Market chart.
And it's becoming a popular way to diversify because it's a real physical asset with little correlation to the stock market.
On a scale of -1 to +1, with 0 representing no link at all, Citi found the correlation between contemporary art and the S&P 500 was just 0.12 during the past 25 years.
Earlier this year, Bank of America investment chief Michael Harnett singled out artwork as a sharp way to outperform over the next decade — due largely to the asset's track record as an inflation hedge.
Investing in art by the likes of Banksy and Andy Warhol used to be an option only for the ultrarich. But with a new investing platform, you can invest in iconic artworks just like Jeff Bezos and Bill Gates do.