It's raining brains
Intel has seen a lot of management turnover of late, adding further uncertainty in an already perplexing turnaround story. That said, the company has recently won the confidence of some of the brightest minds within the chip space.
In its ongoing efforts to poach top talent from rivals, Intel was able to get AMD's lead GPU architect Rohit Verma to make the jump earlier this week — just the latest in a string of significant recruitment wins for Intel.
Verma and other talented employees clearly believe in Intel's roadmap. The fact that they're coming over from main rival AMD is nothing short of encouraging.
"The brain drain, well that's changed," Intel CEO Pat Gelsinger says confidently. "We now have brains coming back."
Nobody wants to play from behind, especially in a market environment that's been plagued with numerous supply-side constraints and a growing number of rivals.
Intel's recent success in bringing top talent back into the fold speaks bullish volumes.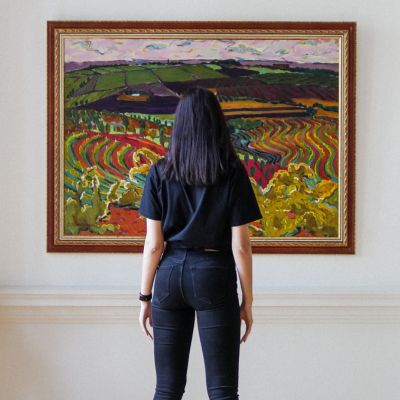 Contemporary art has outperformed the S&P 500 by 131% for the past 26 years. Join the exclusive platform to invest in million-dollar works by artists like Banksy, Basquiat, and more. Get started today and diversify your portfolio with art.
Learn More
Disappointing, but not devastating, forecast
There was a lot to love about Intel's analyst day. With markets in turmoil, though, investors and analysts want clarity, not another layer of risk in an already stomach-churning market environment.
Unfortunately, Intel came up short with its financial forecast, calling for $76 billion in sales for 2022 alongside negative free cash flow in the $1 billion to $2 billion range.
At a time when upbeat forecasts and blowout earnings aren't enough to sustain a rally to higher levels (look no further than Alphabet's short-lived post-earnings rally), it's no surprise that investors are opting to hit the sell button, rather than staying content waiting and collecting the 3.3%-yielding dividend.
But investors with a multi-year time horizon might want to take advantage of that short-term focus.
Intel currently forecasts 2026 revenue of $125 billion, suggesting that both earnings and cash flow will grow significantly over time. And with such low expectations already baked into the price, it could be a perfect time to actually bet on it.
'Double-double' upside
Intel already looks to be one of the most enticing pieces of merchandise thrown into Mr. Market's bargain bin, with shares currently going for just 9 times trailing earnings at the time of writing. For context, the tech-heavy Nasdaq currently sports an average price-to-earnings of 24.
While there is a fine line between deep value and value trap, Intel is more than capable of proving to investors that it can thrive once again.
Will there be bumps in the road en route to management's ambitious long-term financial and market share targets? There most definitely will be. Overcoming headwinds won't be easy, especially since big-tech companies are looking more and more to produce their own ARM-based chips.
Still, with such a depressed multiple on Intel shares, investors have a lot to gain by giving management some benefit of the doubt.
Investors shouldn't take CEO comments as gospel. But Gelsinger has the experience and tools to get Intel back on track.
And he isn't shy: Gelsinger is calling for Intel's earnings and the stock's price-to-earnings multiple to double over the next five years — a forecast that sees the stock quadrupling in value from the current price of $45 to $180 by 2027.
That's certainly optimistic. But is it realistic? Given how battered the stock is, a doubling of earnings and the P/E multiple seems within reason, given Intel's aggressive efforts.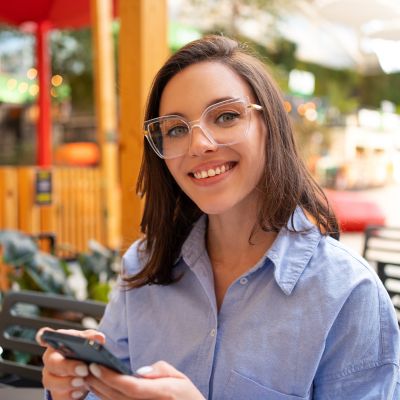 Acorns rounds your everyday purchases to the nearest dollar and invests your spare change. That means any spare change from your daily spending – gas, coffee or groceries – will go towards building your wealth. Get up to $20 when you sign up with this special link.
Get Started
The Bottom line
Intel's longer-term chart isn't pretty.
The stock is right back at multiyear lows at $45 and change. It's a turnaround story that seems to have the odds stacked against it — at least in the short term. Further downbeat forecasts could cause additional downward pressure on the shares.
But Intel is a stock that begs for plenty of patience on the part of investors. This isn't a play that will pay off over the next few months or even quarters.
However, if you've got a long-term investment horizon and don't mind getting paid a decent dividend to wait, Intel is a blue-chip bargain worth considering.
Sign up for our Moneywise newsletter to receive a steady flow of actionable ideas from Wall Street's top firms.
More from Moneywise
Sponsored
Meet Your Retirement Goals Effortlessly
The road to retirement may seem long, but with WiserAdvisor, you can find a trusted partner to guide you every step of the way
Wiseradvisor matches you with vetted financial advisors that offer personalized advice to help you to make the right choices, invest wisely, and secure the retirement you've always dreamed of. Start planning early, and get your retirement mapped out today.