Amazon (AMZN)
Amazon is already a massive company, commanding $1.6 trillion in market cap. But Goldman believes it can get even bigger.
In fact, the bank recently named the e-commerce giant its top internet stock pick for 2022.
"AMZN is exposed to a multitude of broader secular growth themes, including e-commerce, advertising, cloud computing, media consumption and consumer subscription adoption," said Goldman analyst Eric Sheridan in November.
Amazon reported strong earnings earlier this month. For Q4, the company's net sales grew 9.4% year over year to $137.4 billion. Net income per share came in at $27.75, nearly double the $14.09 per share earned in the year-ago period.
On Feb. 4, Goldman reiterated a buy rating on Amazon and raised its price target to $4,200. With the stock currently trading at around $3,100 apiece today, Goldman's price target implies a potential upside of roughly 35%.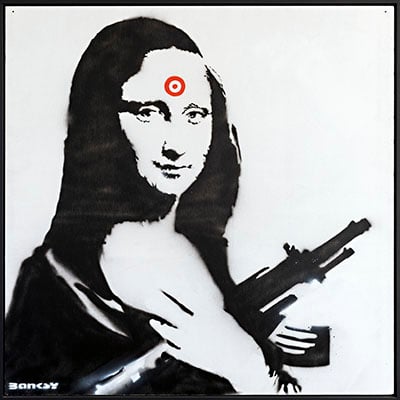 Join Masterworks to invest in works by Banksy, Picasso, Kaws, and more. Use our special link to skip the waitlist and join an exclusive community of art investors.
Skip waitlist
FedEx Corporation (FDX)
Since FedEx's delivery service plays a vital role in the booming e-commerce space, investors would be excused to assume that the stock is trading at lofty levels.
But while FedEx shares did perform well in 2020 and early 2021, they've pulled back since. Over the past 12 months, the stock has slipped 13%, underperforming the market's 12% gain during the same period.
But Goldman remains bullish.
On Jan. 24, the investment bank reiterated its buy rating on FedEx with a $343 price target, representing nearly 50% worth of upside from current levels.
Business fundamentals continue to improve. In the three months ended Nov. 30, FedEx's revenue increased 14% year over year to $23.5 billion.
FedEx is also returning more cash to investors. Its board of directors authorized a new $5 billion share repurchase program in December, which was in addition to the ongoing buyback program announced in 2016.
Buybacks reduce the number of shares outstanding, giving remaining shareholders larger ownership in the company.
Meta Platforms (FB)
Mega cap stocks aren't immune to violent post-earnings pullbacks.
As the owner of some of the largest social media and messaging apps in the world — Facebook, Instagram, WhatsApp and Messenger — Meta is a tech gorilla commanding hundreds of billions of dollars of market cap. Yet its shares have plunged more than 30% since the company released its quarterly results in early February.
Facebook's daily active users fell by about half a million in Q4, marking the first decline in this metric in the company's history. And for the current quarter, management expects revenue to grow a disappointing 3% to 11%.
That said, Goldman continues to like Meta's well-entrenched competitive position and long-term potential.
On February 3, analyst Eric Sheridan reiterated a buy rating on Meta and set a price target of $355, emphasizing the company's "established role in global digital advertising budget allocations."
With Meta trading at around $220 per share, Goldman's price target implies a potential upside of 60%.
Sign up for our MoneyWise newsletter to receive a steady flow of actionable ideas from Wall Street's top firms.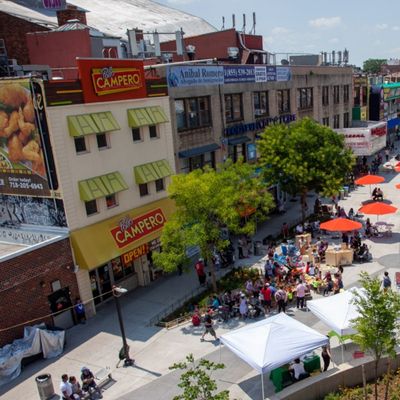 While commercial real estate to has always been reserved for a few elite investors, outperforming the S&P 500 over a 25-year period, First National Realty Partners allows you to access institutional-quality commercial real estate investments — without the leg work of finding deals yourself.
Get started
More from MoneyWise
Sponsored
Fine art as an investment
Stocks can be volatile, cryptos make big swings to either side, and even gold is not immune to the market's ups and downs.
That's why if you are looking for the ultimate hedge, it could be worthwhile to check out a real, but overlooked asset: fine art.
Contemporary artwork has outperformed the S&P 500 by a commanding 174% over the past 25 years, according to the Citi Global Art Market chart.
And it's becoming a popular way to diversify because it's a real physical asset with little correlation to the stock market.
On a scale of -1 to +1, with 0 representing no link at all, Citi found the correlation between contemporary art and the S&P 500 was just 0.12 during the past 25 years.
Earlier this year, Bank of America investment chief Michael Harnett singled out artwork as a sharp way to outperform over the next decade — due largely to the asset's track record as an inflation hedge.
Investing in art by the likes of Banksy and Andy Warhol used to be an option only for the ultrarich. But with a new investing platform, you can invest in iconic artworks just like Jeff Bezos and Bill Gates do.