Slow and steady wins the race
Bernstein analyst Mark Shmulik likens Amazon and its smaller competitors to The Tortoise and the Hare. Several of Amazon's e-commerce rivals (the hares) have seen their share prices skyrocket over the past 18 months.
On the other hand, Amazon (the tortoise) has delivered "effectively flat" returns since July 2020.
While Shmulik understands that it's a tough battle for the tortoise, he's confident that it will eventually come out on top.
"[I]magine that every time the Tortoise wanted to make up ground on the Hare, they faced obstacles like share erosion, wage inflation, supply chain disruption, a CEO change, and consumer online shopping fatigue," the analyst explained. "But enough is enough, the Tortoise wins the race."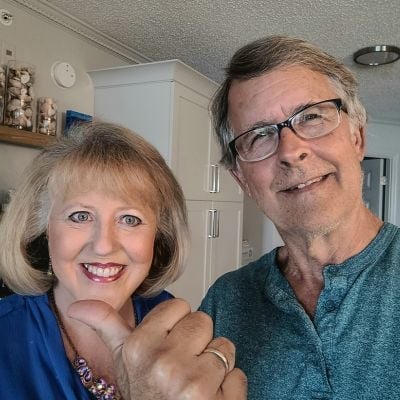 Letting Wall Street down
Amazon's business continues to grow and strengthen — just not as quickly as Wall Street wants.
In Q3 of 2021, Amazon generated $110.8 billion in net sales, representing a 15% increase year over year. But investors weren't happy with the pace of that expansion, as sales grew 37% in the year-ago period.
Then there's the bottom line. Amazon posted a profit of $6.12 per share during the quarter which was well below analyst expectations of $8.92.
CEO Andy Jassy also said that the company expects to incur "several billion dollars" of additional costs in Q4, driven largely by staff shortages, higher wage costs, global supply chain constraints and rising freight and shipping costs.
In other words, Amazon's prospects over the next couple of quarters aren't exactly exciting, prompting many short-term oriented investors to find more compelling opportunities in the space.
The Amazonian bull case
For patient investors with a much longer time horizon, there's still plenty to like about Amazon.
The company added 50 million Amazon Prime subscribers during the pandemic. Amazon also had its biggest ever Black Friday and Cyber Monday sales in 2021.
While some worry that the reopening of the economy could slow down online sales, Bernstein remains bullish on Amazon's still-dominant competitive position.
"An [e-commerce] incumbent as a top pick in a re-open? Yes," the Wall Street firm says confidently. "Less time online + 50M new prime subs + big box retailers reprioritize stores = more share for the one destination consumers know will have their non-discretionary goods available."
Given the strong secular shift toward the cloud, Bernstein is also high on the company's cloud computing arm Amazon Web Services.
In Q3, revenue from AWS surged 39% year over year to $16.1 billion.
Stop overpaying for home insurance
Home insurance is an essential expense – one that can often be pricey. You can lower your monthly recurring expenses by finding a more economical alternative for home insurance.
SmartFinancial can help you do just that. SmartFinancial's online marketplace of vetted home insurance providers allows you to quickly shop around for rates from the country's top insurance companies, and ensure you're paying the lowest price possible for your home insurance.
Explore better rates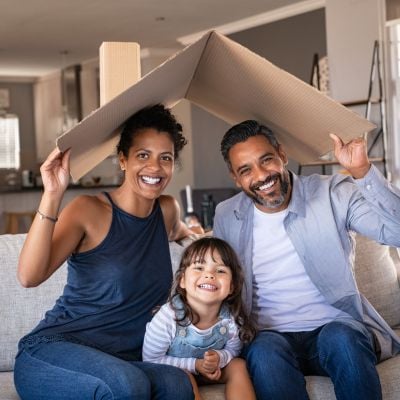 Profit from folly
Amazon's share price currently sits around $3,000. But that doesn't mean it's expensive.
In fact, in terms of relative valuation, the stock has actually gotten less expensive over the past few years
In 2020, Amazon commanded average price-to-sales and price-to-earnings multiples of roughly five and 95, respectively. But thanks to the stock's recent weakness, it now sports a P/S of 3.1 and a P/E of 54.6 — not super cheap, but still a significant discount from Amazon's typical sky-high multiples.
Amazon will be reporting Q4 2021 results on Thursday, Feb. 3, so expect things to get more volatile for the stock.
But given the galeforce e-commerce and cloud-computing tailwinds working in Amazon's favor, savvy investors should look to take advantage of that volatility rather than be frightened by it.
Trending on MoneyWise
Sponsored
Follow These Steps if you Want to Retire Early
Secure your financial future with a tailored plan to maximize investments, navigate taxes, and retire comfortably.
Zoe Financial is an online platform that can match you with a network of vetted fiduciary advisors who are evaluated based on their credentials, education, experience, and pricing. The best part? - there is no fee to find an advisor.