10 good job skills to look for when hiring 1. Collaboration
Business success is a team effort.
It doesn't matter how talented candidates are — if they can't play nice with the rest of your team, they won't be of much use. And it's not just about getting along with colleagues. When you hire an employee who naturally syncs their strengths with others, it lifts the productivity of your entire company.
When assessing candidates, test their ability to make compromises for the good of the team. If they have a strict my-way-or-the-highway attitude, proceed with caution.
2. Communication
Part of being an effective collaborator is knowing how to communicate. It's hard to run a tight organization when members of your team have trouble expressing themselves. With the rise of remote work, solid communication skills are more important than ever.
During the hiring process, keep an eye out for candidates who can clearly communicate their expectations for the job.
That said, don't confuse nervous interview jitters with bad communication skills. We all get nervous and flustered from time to time — that's nothing to worry about.
3. Creative problem solving Figuring out how to get from A to B — when C is standing in the way — is one of the most valuable job skills a candidate can have.
An employee who can come up with unconventional and unique solutions is worth a premium salary. Just one new idea can have a huge impact on your business.
Creativity is hard to train. Teaching someone to think with imagination is much more difficult than training day-to-day job responsibilities. So if you stumble upon creative thinkers with limited work experience, don't pass them over too quickly.
4. Time management
Deadlines are important in business. When you work as a team, you need to be able to trust that each employee will finish responsibilities on time.
If not, chaos ensues.
Time management can be hard to judge in an interview. But if your candidate misses application deadlines or arrives late to an interview, consider it a huge red flag.
5. Customer service
Customer service may not be relevant to all positions, but it is an important skill that easily transfers from industry to industry.
For example, if you're hiring a retail sales associate, you don't necessarily need to find a candidate with past retail experience.
Instead, expand your search to include candidates with experience as servers, front desk help, librarians, telemarketers, cashiers, flight attendants, professional service providers or any other customer-facing workers.
6. Leadership Leadership is the ability to motivate a team toward a common goal. It's an invaluable skill for all levels of employees, from entry level to upper management. If you're careful to fill entry-level positions with good leaders, you'll have ripe pickings if you ever want to promote internally.
One way to spot good leaders is to look at candidates' hobbies or extracurriculars in school. If they held any sort of leadership position in the past — even if it was simply coaching a little league baseball team or volunteering at a summer camp — it's a good sign.
If you prefer an inclusive hiring process that avoids revealing personal details, you can extrapolate leadership potential from personality tests.
7. Initiative
There are two types of employees:
The ones who show up just for the paycheck.
The ones who genuinely want to better themselves and the company.
Employees with initiative always give you extra. They're proactive, and they take pride in their work. When you hire employees who show initiative, you don't have to micromanage them. If business is slow, you can trust they'll find ways to stay productive.
Initiative trumps work experience any day.
8. Integrity
If you're constantly worried about your employees taking advantage of you, you'll have to keep them on tight leashes. And those are not conducive to business growth.
So, reserve the leashes for your pets and look for candidates who show integrity and can be trained. They're more valuable than experienced employees you can't trust.
Integrity can be hard to judge in the span of a short interview. You can ask candidates hypothetical questions to test their honesty, but you may have to just trust your gut.
9. Multitasking Multitasking is a productivity killer, but many jobs require it.
If your position will require constant multitasking, you don't want to hire someone who gets flustered easily.
Asking candidates if they are good multitaskers isn't going to cut it.
Instead, design a simulation. Think of multiple tasks your new hire will have to do simultaneously, and create a mock test. Just make sure to choose standard tasks applicants would know how to do without any training. If you make it too overwhelming, you might spook them away.
10. Empathy
Empathetic employees can put themselves in another person's shoes, see what they see, and feel what they feel.
It's more than just a job skill — it's a life skill.
Empathy is a valuable trait for any type of position, but it's especially important in health care, customer service, marketing and sales jobs.
To identify empathetic candidates, try asking emotionally charged questions that will require them to see a situation from another person's perspective.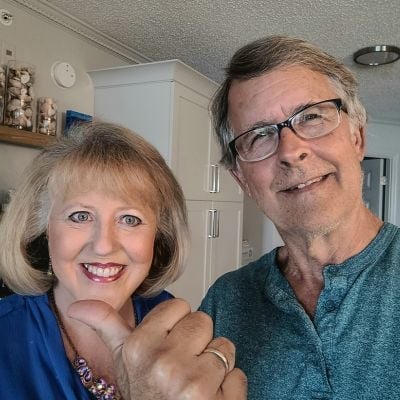 How to find candidates with your desired job skills The first step to finding a winning candidate is to identify the most important skills for your position. In a perfect world, your new hire would have all of these transferable skills. But it's useful to define a list of deal-breakers.
From there, write out a compelling job advertisement that emphasizes the importance of those skills.
Instead of requiring certain qualifications or work experience, list the results your new hire will need to achieve and the skills necessary to achieve them.
On some job sites, you can even add skill-related screening questions. For example, when you post a job on ZipRecruiter, you can set up "deal-breaker questions" that applicants must fill out. If their answers don't meet your criteria, their application is automatically hidden.
Ultimately, the true test of skills comes on the job. If it makes sense, consider offering employment on a trial basis to ensure a good fit. That way, if a hire's skills aren't where you need them to be, you can part ways and try again.
Sponsored
Follow These Steps if you Want to Retire Early
Secure your financial future with a tailored plan to maximize investments, navigate taxes, and retire comfortably.
Zoe Financial is an online platform that can match you with a network of vetted fiduciary advisors who are evaluated based on their credentials, education, experience, and pricing. The best part? - there is no fee to find an advisor.