Health insurance challenges
Quan, who won the Oscar for Best Supporting Actor at the 95th Academy Awards, was one of millions of Ameircans who lost their jobs — and their health insurance — during the pandemic.
He told James Corden that filming of Everything Everywhere All at Once was shut down for eight months in 2021.
"In that entire time, I was at home trying to stay safe like everybody [else]," he said. "My agent was sending me all these auditions and I was sending in self tapes — and I could not get a single job."
Quan said he was so nervous about losing his health insurance in the middle of a pandemic that he would have taken any acting job just to qualify for coverage. But his hunt for work was unsuccessful.
Facing a sea of rejections and doubting his acting ability, Quan called his Everything Everywhere All at Once producer to ask if he was any good in the movie — and he got the response: "You just wait!"
While Quan's fortunes have turned around, the actor's insurance woes during his time out of work highlight a challenge faced by millions of Americans who rely on job-based coverage: If you lose your job, your health insurance coverage will end.
Roughly 26 million people remain without health insurance in the U.S., according to the U.S. Department of Health and Human Services (HHS).
It can be tough to deal with everything, everywhere, all at once — especially when your personal and financial health is involved. Here are three ways to manage unexpected healthcare costs.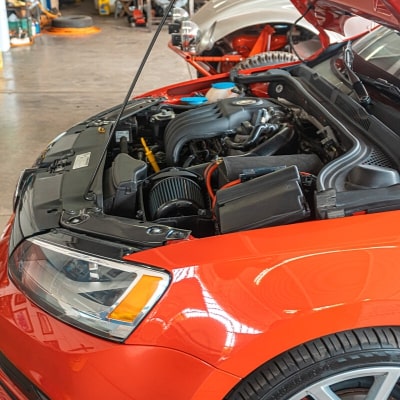 Get the right coverage for all your vehicles and pay less. Compare quotes in minutes with Pretected.
Get a Quote
Consider your coverage options
Medicare benefits, or "free" health care plans, don't kick in until you reach 65.
If you haven't yet reached that milestone, there's more than one way to get your hands on reliable, affordable health insurance. For instance, you can access coverage through COBRA, the Affordable Care Act subsidized marketplace, or a public plan like Medicaid. But many health care plans are costly and confusing, so it might be worth consulting with an expert to find the best plan for you.
It's important to sign up for coverage as soon as you can so that you're not left uninsured and paying for health care out of pocket.
Some plans have a time-sensitive enrollment period, so it pays to do your research and act quickly to find the coverage that best fits your needs.
Set up a HSA
A health savings account, or HSA, is a tax-advantaged account just for medical-related expenses. It is meant to help people set aside money for routine medical costs and those inevitable health care emergencies down the road.
You can only set up a HSA if you're insured under a high-deductible health plan (HDHP).
For 2023, the IRS defines a HDHP as any plan with a deductible of at least $1,500 for an individual or $3,000 for a family. An HDHP's total yearly out-of-pocket expenses (including deductibles, copayments, and coinsurance) can't be more than $7,500 for an individual or $15,000 for a family.
Most employers who offer HDHPs will give their workers the opportunity to open a HSA, but if they don't, you can set one up through a bank or an investment firm.
There are annual caps on HSA contributions, but any unused funds roll over from year to year, so you can save even more in the long run. This year, individuals can contribute up to $3,650 and families can add $7,300 to their accounts.
This money can be withdrawn tax-free to cover your deductible and copays, as well as costs that insurance often doesn't pay for, such as glasses, visits to a chiropractor, service animal care and breast pumps.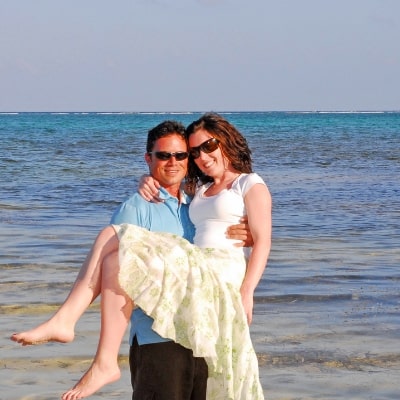 Find an affordable life insurance policy to keep your loved ones protected. Get a free quote from Quotacy in under five minutes.
Get a Quote
Manage your debts and build an emergency fund
Remember that no one is immune to unexpected health emergencies — and they can get very expensive very quickly.
Covering any unexpected cost is tricky when you're already paying down debts. When you have a clean bill of health, consider taking steps to reduce your debt load.
For instance, you can try negotiating with your lender or consider a debt consolidation plan, which pools your various debts into one simplified loan, often with a lower interest rate.
An emergency fund can help you to weather financial storms, like extended hospital stays or illnesses where insurance or Medicare doesn't cover the full cost.
You can build this fund in a HSA or by using high-yield savings products like money market deposit accounts (MMDA), a certificate of deposit (CD) and savings accounts.
Sponsored
Compare car insurance and save up to $500 a year
If you haven't compared car insurance recently, you're probably paying too much for your policy. Getting quotes from multiple insurers used to be time-consuming, but today's technology makes it easy.
Using a free site like Pretected is easy and could help you save up to $500 a year on car insurance. In mintues, their "smart matching" system will provide tailor-made quotes from insurers that can meet all of your coverage needs - and your budget.
Stay protected on the road and find more affordable car insurance in minutes with Pretected.