1. Know what each 'Part' covers
The first step to saving money on Medicare is to know your ABCs.
Medicare Part A helps pay for hospital stays, hospice care and some types of home care; Part B covers doctor visits, diagnostic tests and preventive care. Together, parts A and B are what's known as "original Medicare."
Part D covers prescription medication and costs an additional monthly premium, averaging about $32 in 2022. Each Part D plan covers different drugs, and you can choose the plan that will get you the best price for the medication you need.
Part C, also known as a Medicare Advantage, is a plan offered by a private insurance company instead of the government, and it pays for what parts A and B cover plus some medications from Part D.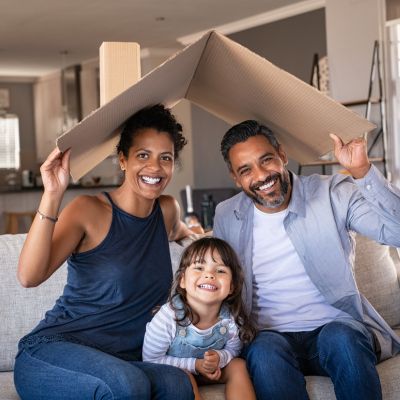 Home insurance is an essential expense – one that can often be pricey. You can lower your monthly recurring expenses by finding a more economical alternative for home insurance.
SmartFinancial can help you do just that. SmartFinancial's online marketplace of vetted lenders allows you to quickly shop around for rates from the country's top insurance companies, and ensure you're paying the lowest price possible for your home insurance.
Explore better rates
2. Sign up on time
Most Americans are eligible for Medicare at the age of 65. The seven-month sign-up window begins three months before your 65th birthday and stretches three months after your birthday month.
Enrolling before the deadline costs you nothing, but signing up late comes with a hefty penalty: The original Medicare monthly premium — technically the Part B premium — may go up by 10% for every 12 months that you could have been signed up but were not.
And this penalty will last as long as you're enrolled in Part B.
Seniors enrolled in Social Security are usually automatically signed up for Medicare parts A and B, but it's smart to check on your status to ensure you don't trigger the penalty.
3. Comparison shop
Shopping around may take a bit of time, but choosing the right Medicare coverage can spare you from high deductibles and out-of-pocket costs.
First, consider your medical needs: Will you require a lot of services or mainly just a few medications? Then, check what various Medicare Advantage plans cover, and compare to what's offered through parts A and B.
A Medicare Advantage plan may cost you anywhere from nothing above the regular Part B premium to an additional $100 or more a month.
If original Medicare covers nearly everything you need, then an add-on "Medigap" policy could cover what's missing, from skilled nursing care to excess charges for specialist services. Medicare's website, Medicare.gov, has information about available Medigap plans.
More: Here's how to find cheap health insurance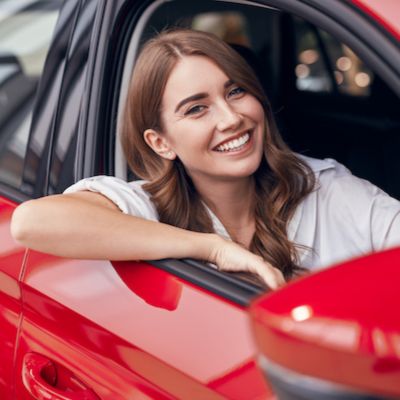 Auto insurance is essential, but that doesn't mean you need to spend a huge chunk of your paycheck on it.
With SmartFinancial's online marketplace of vetted lenders, you can quickly shop around for rates from the country's top insurance companies and make sure you're paying the lowest price possible.
Compare rates
4. Review your coverage every year
Medicare isn't a set-it-and-forget-it insurance: It needs to be renewed yearly during open enrollment, which runs from mid-October until early December. Any changes you make to your coverage will take effect the following Jan. 1.
This system allows Medicare beneficiaries to review their changing medical needs each year and sign up for the plan that gives them the best coverage.
It's also worth noting that Part D plans tend to change which drugs they cover each year; your existing plan may no longer pay for the medications you need.
The upside is that if your health circumstances change or your doctor prescribes a new set of meds, you can switch from traditional Medicare to Medicare Advantage or Medigap, or choose a different Part D plan.
5. Explore Medicare's savings programs
Coinsurance, deductibles, copays and premiums can really add up. So, Medicare offers four savings programs to help lower-income retirees with these out-of-pocket costs.
The first is the Qualified Medicare Beneficiary program (QMB), which might cover the Part B premium, coinsurance and deductibles.
The Specified Low-income Medicare Beneficiary (SLMB) program and the Qualifying Individual (QI) program also can pay enrollees' Part B monthly premiums.
Once you are enrolled in one of the other three Medicare savings programs, you automatically qualify for Extra Help, which helps pay for the majority of prescription costs through Part D plans.
6. Manage your income
Like many government programs, Medicare costs are income-dependent. This means people with higher incomes pay more than the standard amounts for certain types of coverage.
For example, although the standard Part B monthly premium is $164.90 in 2023, higher-income beneficiaries can be required to pay anywhere from $230.80 to $560.50 per month.
Part D plans also have an additional premium for those in upper income brackets.
But you can manage your income to avoid the higher premiums. A certified financial planner — maybe with one of today's convenient online financial planning services — can help you make the right choices.
One way is to restrict how much you withdraw from retirement accounts. Just don't fail to withdraw your accounts' "required minimum distributions," because you might find yourself owing a hefty penalty.
7. Before you retire, open a Roth IRA
With a Roth IRA, you wouldn't have to be careful about how much retirement money you tap. Withdrawals from Roth IRAs don't count as income, so you could take out as much as you like without inviting higher Medicare costs.
If you haven't retired yet and are still putting money away for retirement, a Roth IRA is a good option. You'll need to invest after-tax dollars, but your investment will grow tax-free. Plus, you can take out funds in your retirement without paying additional federal taxes.
If you're already retired and withdrawing funds from your accounts, it's possible to roll over your traditional IRA to a Roth.
But first, consult an accountant to see if the roll-over makes sense for your savings. Converting to a Roth IRA may add to your income tax bill.
8. Talk to your doctor
No matter your age, it's always worth it to talk to your doctor about the cost of the medications you're being prescribed. Chances are your doctor can find a way to reduce that bite.
Popular brand-name medications can be expensive, but there may be generic alternatives that cost less. Simply asking your doctor to prescribe the generic can save you a lot of money.
Taking your Plan D formulary (list of covered medications) with you can help your doctor choose alternative medications that cost less.
9. Manage your health conditions
The National Council of Aging has found that about 80% of seniors have at least one chronic disease, and that 77% have at least two conditions, including heart disease, cancer and diabetes.
This is where you can take your health into your own hands. The severity of some chronic conditions can be managed in ways that can potentially reduce your reliance on costly medications.
Stanford University has developed Chronic Disease Self-Management Education programs that help seniors manage their health, improve their quality of life, communicate effectively and lower their health care expenses.
There's plenty of material available at the National Council of Aging's website, NCOA.org.
10. Make lifestyle changes that can save your life
Don't overlook the importance of staying healthy. Simple, consistent choices to eat right, exercise regularly and undergo routine screenings can help keep you from developing costly chronic conditions.
Make sure to take advantage of the preventive health screenings and therapies covered by your insurance. Medicare offers obesity and cholesterol screening and even diet counseling at no additional cost.
And, getting regular cancer screenings can help catch and eliminate problems before they become serious.
The healthier you are, the less you'll need to spend on medical care. And of course, the happier and longer your retirement will be.
Sponsored
Unexpected vet bills don't have to break the bank
Life with pets is unpredictable, but there are ways to prepare for the unexpected.
Embrace Pet Insurance offers coverage for treatment of accidents, illnesses, prescriptions drugs, emergency care and more.
Plus, their optional wellness plan covers things like routine vet trips, grooming and training costs, if you want to give your pet the all-star treatment while you protect your bank account.