Become your own health service champion
Knowing where to seek services or how much they should cost is enough to challenge a heart surgeon with chronic heartburn.
It's a good thing, then, that many procedures can be performed in a doctor's office or an ambulatory surgery center; compared to a hospital, their costs can be far lower. Be sure to ask your doctor about all of your options and the costs associated with each option.
Be an informed consumer when it comes to health care: Ask questions and advocate for yourself. Don't be afraid to negotiate with your healthcare provider or insurance company. You'd be surprised how often they will to work with you to find a solution that works for both parties. Some drug companies will also offer discounts for their medications.
And finally, never, ever assume that health care costs are constant across providers – because they're not. The variance, in fact, is so wild that it moved former New York Times journalist Jeanne Pider to start the award-winning website Clear Health Costs. By entering a zip code and procedure, you can see how costs compare in your market or comparable markets.
More: How to get a free (or discounted) Fitbit from your insurer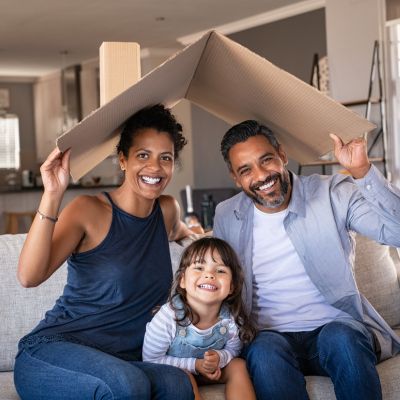 Home insurance is an essential expense – one that can often be pricey. You can lower your monthly recurring expenses by finding a more economical alternative for home insurance.
SmartFinancial can help you do just that. SmartFinancial's online marketplace of vetted lenders allows you to quickly shop around for rates from the country's top insurance companies, and ensure you're paying the lowest price possible for your home insurance.
Explore better rates
Health Saving Accounts and flex spending
If you have a high-deductible health plan, consider setting up a health savings account (HSA), which allows you to set aside pre-tax money to pay for medical expenses, including deductibles, co-pays, and even some over-the-counter medications. Plus, any unused funds roll over from year to year, so you can save even more in the long run.
Along those lines, flex spending accounts set up through an employer allow you to spend up to $3,050 a year in pre-tax dollars on all kinds of medical expenses, including prescriptions, psychological care and health care supplies available at local pharmacies.
Preventative care and fitness
Just as a car well maintained as far less likely to have an expensive breakdown, our bodies respond well to a proactive approach. The Kaiser Family Foundation reports that roughly one-third of health care costs are linked to hospital care. Preventative services covered by insurance can steer you clear of this financial hazard.
Many health insurance plans offer free or low-cost preventative services that include flu shots, mammograms, and colonoscopies. Regular testing and immunization can catch health problems early and help you sidestep more costly treatments down the road.
As for regular exercise, a recent study found that just 11 minutes a day of moderate exercise carries significant benefits. Exercise can produce powerful, powerful changes in your health and mood. Meditation as well has been shown to reduce stress, improve focus and enhance overall wellbeing.
Financial health begins with physical health, always. Taking care of your body and your wallet – money troubles are a major source of stress – points you in the direction to live a long, full and vigorous life: just like Charlie Munger, who is 99 years young.
Sponsored
Unexpected vet bills don't have to break the bank
Life with pets is unpredictable, but there are ways to prepare for the unexpected.
Embrace Pet Insurance offers coverage for treatment of accidents, illnesses, prescriptions drugs, emergency care and more.
Plus, their optional wellness plan covers things like routine vet trips, grooming and training costs, if you want to give your pet the all-star treatment while you protect your bank account.