1. Puerto Morelos, Mexico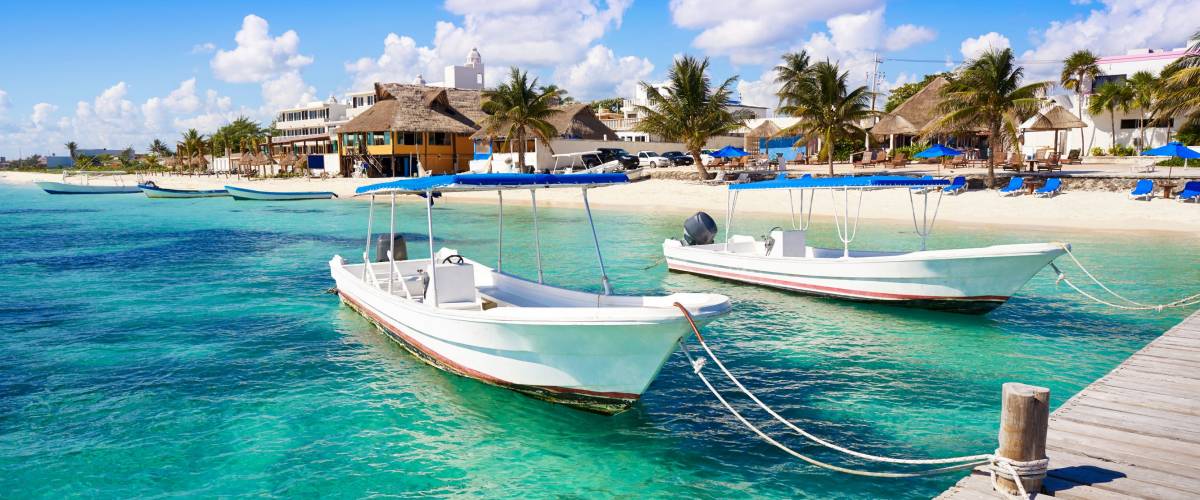 Skip the crowds in Cancun and head 20 minutes south to Puerto Morelos for a relaxed vibe, great food and beaches at a fraction of the cost.
Local dive shops offer snorkeling tours at protected reefs, but prices vary and can be expensive. Instead, check out the sea life for free from the shore. Rent snorkeling gear or bring your own goggles to use in the clear shallow waters.
For cheaper options than the tourist traps at Puerto Morelos Dock, take a walk or short taxi ride up Calle Jose Maria Morelos to the city.
Here, you'll find delicious Mexican burritos; fresh and cheap tacos; and large wood-oven baked pizzas for way less than you'd expect.
For a great cultural day trip, take a taxi to the south end of Cancun's hotel zone. Enjoy the free public beaches and check out the Museo Maya de Cancun's Mayan artifacts. Entry is just $4.50.
Travel & lodging
Get the best prices and avoid hurricane season by visiting Puerto Morelos from May to mid-July. You can find round-trip flights from Chicago for around $380 or from New York and Houston for around $350.
While a barebones hotel room goes for $120 or higher in Cancun, you can get an entire condo on the beach for $140 from Velas Condos in Puerto Morelos.
A room at the cute Posada Amor Hotel Boutique starts at around $78 a night, or you might settle in at the standard Grand Hotel Gota de Sal with its private beach for $83 a night.
Be sure to take along the right travel credit card for your expenses, and you'll have more to show for your vacation than souvenir T-shirts.
For example, the Credit One Bank Wander® Card doesn't charge any foreign transaction fees and earns you 10X points on hotel and car rentals booked through the Credit One Bank travel partner, plus 5X points on eligible dining, gas, flights and other travel-related purchases. That's on top of 1X points on all other purchases.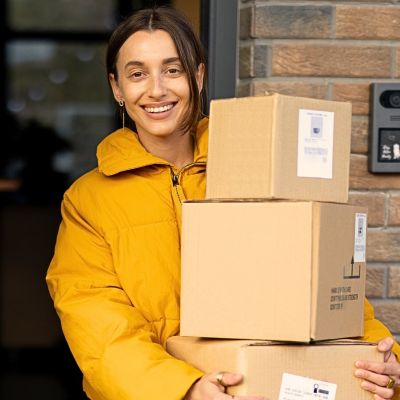 Capital One Shopping's browser add-on automatically applies coupon codes as you shop online. It's absolutely free – plus it takes only two clicks to install. Add the Capital One Shopping browser extension today and start earning discounts of up to 50% on the things you already buy.
Install for Free
2. Lake Tahoe, California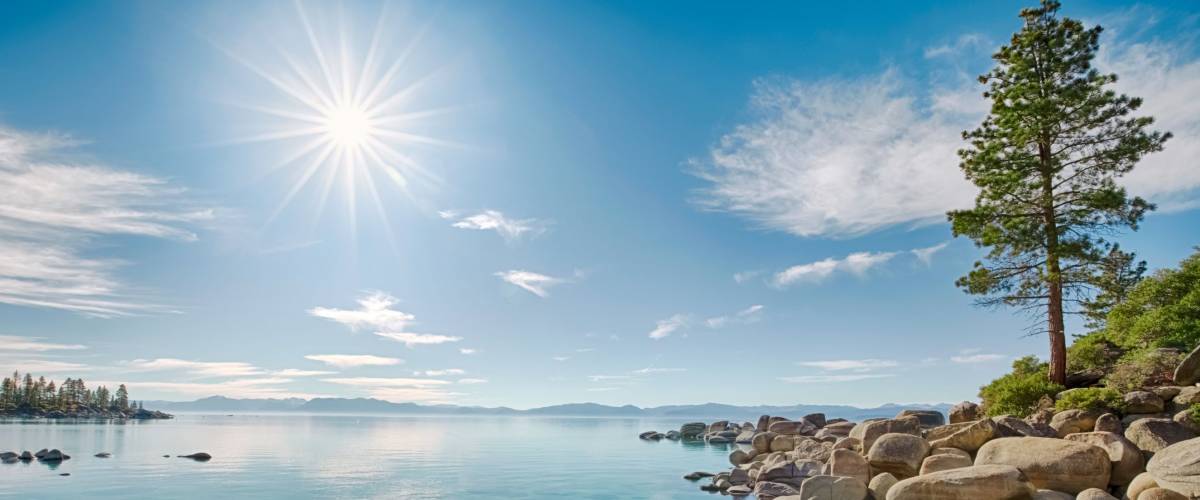 Lake Tahoe is famous for its skiing, hiking, beaches, golf, shopping, dining and nightlife.
A road that loops the lake gives easy access to spectacular parks, including Emerald Bay State Park and Sand Harbor State Park (with entry fees of $10 per car).
Kings Beach State Recreation Area is perfect for swimming, boating and tanning — and it's free.
Skiers and snowboarders should head to local favorite Homewood Mountain Resort in the spring to avoid crowds and save on lift tickets.
Advance online prices are considerably lower than the cost of skiing elsewhere in the area. You can get a lift ticket for as little as $99, compared to $165 at Palisades Tahoe nearby.
Travel & lodging
Lake Tahoe is close to Reno-Tahoe International Airport, which has its own Airfare Deals newsletter promising flights as cheap as $156 from San Diego or $178 from L.A.
Many resort towns around the lake offer reasonably priced lodging. Truckee is a mid-range budget-friendly home base with hotels ranging from $110 and up per night, while Airbnb options cost $125 and up.
If you don't have a car, the Tahoe Area Regional Transit (TART) runs buses to the ski resorts for free year round.
More: 10 tips to keep your summer vacation on a budget
3. Shenandoah National Park, Virginia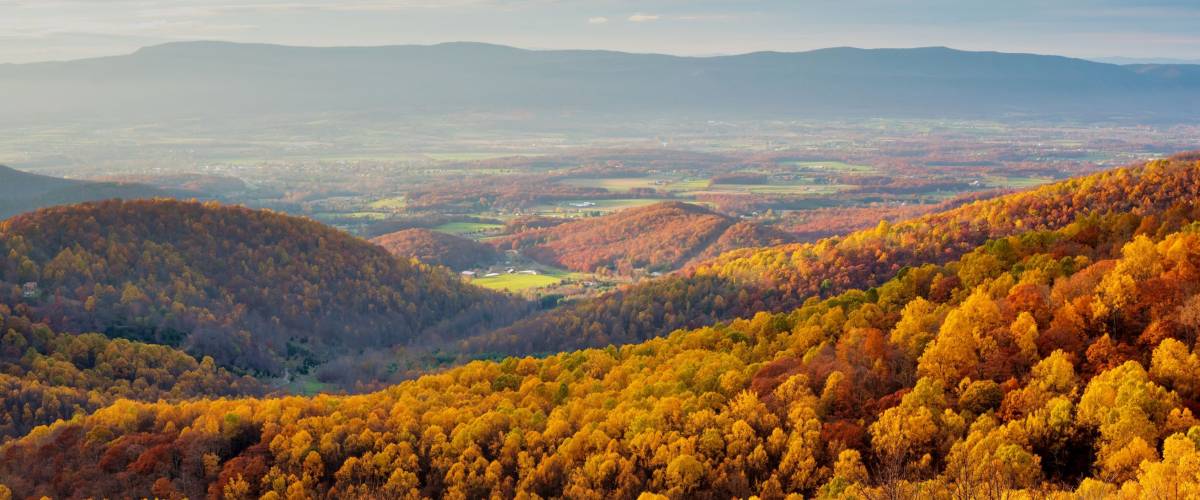 Straddling part of the Blue Ridge Mountains in Virginia, Shenandoah National Park is home to waterfalls, native wildlife and spectacular trails for adventurers of all ages and abilities.
Entry to the park costs $30 per vehicle, $25 per motorcycle and $15 per person, and these fees are good for seven days.
In the park, enjoy solo hiking — or basket weaving, horseback riding, stargazing and fire-cooked s'mores programs run by park staff. If you're hankering for a day trip outside the park, take a short drive through the valley's historic cities and towns.
Check out the regionally famous (and free!) farmers markets in Salem and Dayton, or the Holy Cross Abbey near Berryville, where monks sell their own fruitcake, honey and chocolate truffles.
Travel & lodging
Located close to the East Coast's major cities, Shenandoah National Park is less than a two-hour drive from Washington, D.C., and is four hours from Pittsburgh, Philadelphia or Raleigh, North Carolina.
For spectacular views, take your car along Skyline Drive, the 105-mile mountain road over the crests of the Blue Ridge.
Within the park, a campsite will cost you $30 per night at the popular Big Meadows Campground or $15 a night at the other campgrounds.
The park also has its own lodge, where two-person rooms start at $119 a night. More rustic cabins kept up by volunteers are available to rent in advance for as little as $60 a night.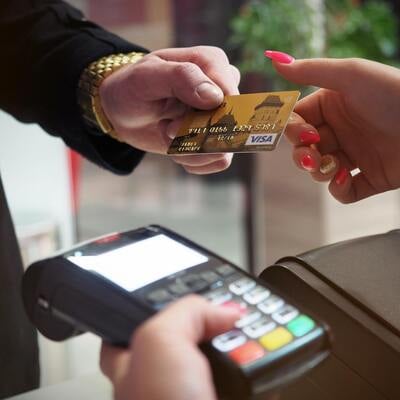 Save while you spend with the Credit One Bank Platinum X5 Visa Card. Get 5% cash back on your first $5,000 and 1% on common expenses after that.
Learn More
4. Great Smoky Mountains, North Carolina and Tennessee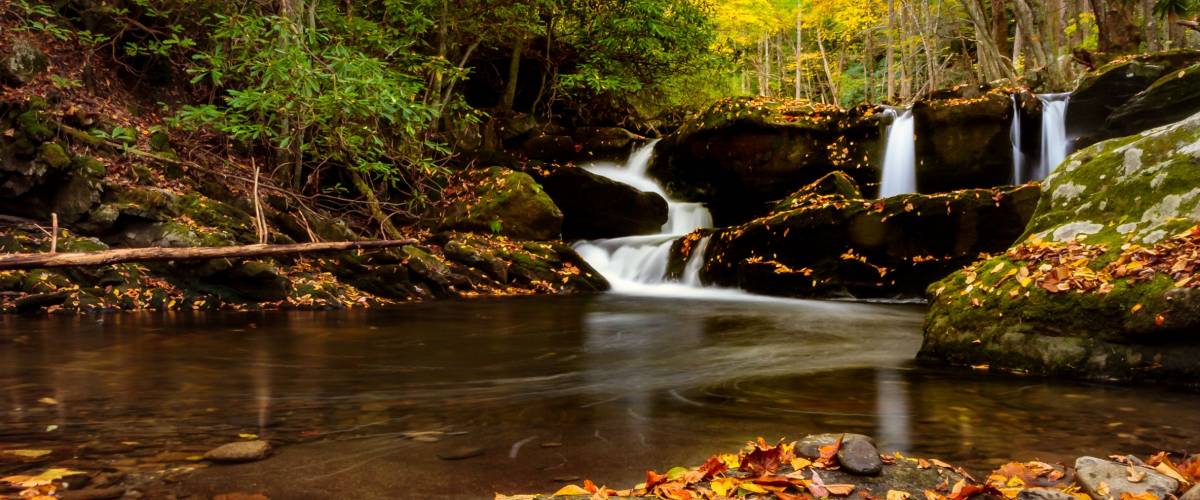 The scenic Great Smokies are an amazing destination for camping, hiking, horseback riding, zip-lining and nature photography — and entry to the park is completely free.
Within the park, Cades Cove and Roaring Fork have historic homesteads that have been preserved, and you can explore the mountains' geology on the Alum Cave Trail.
In nearby Gatlinburg, take a free tour of the Ole Smoky Moonshine Holler distillery or the Sugarlands Distilling Company, and get $5 samples of the good stuff. The Smoky Mountain Winery offers free tastings of its award-winning wines.
Gatlinburg's one-of-a-kind Alpine Slide runs 1,800 feet down Mount Harrison, offering unparalleled mountain views for $7 per person.
An all-day ticket to the Gatlinburg Space Needle costs $15.95 for adults or $12.95 for seniors and military members — and there's no better way to watch the sunset against the mountains than from the top of the needle.
Travel & lodging
Residents of neighboring states can drive the scenic route to the Great Smoky Mountains, and parking is free. The park is about four hours from Atlanta; Charlotte, North Carolina; or Nashville, Tennessee.
If you're coming farther, round-trip airfare might set you back $265 from Florida or $365 from Houston.
Camping on site costs just $30 per night — or you can rent cute rooms in Gatlinburg or secluded cabins right in the mountains. Check out Cabins of the Smoky Mountains, where a one-bedroom with a hot tub goes for as little as $120 a night.
The biggest crowds and the highest prices in the Smokies are found between June 15 and August 15, and during the entire month of October.
5. Panama City, Panama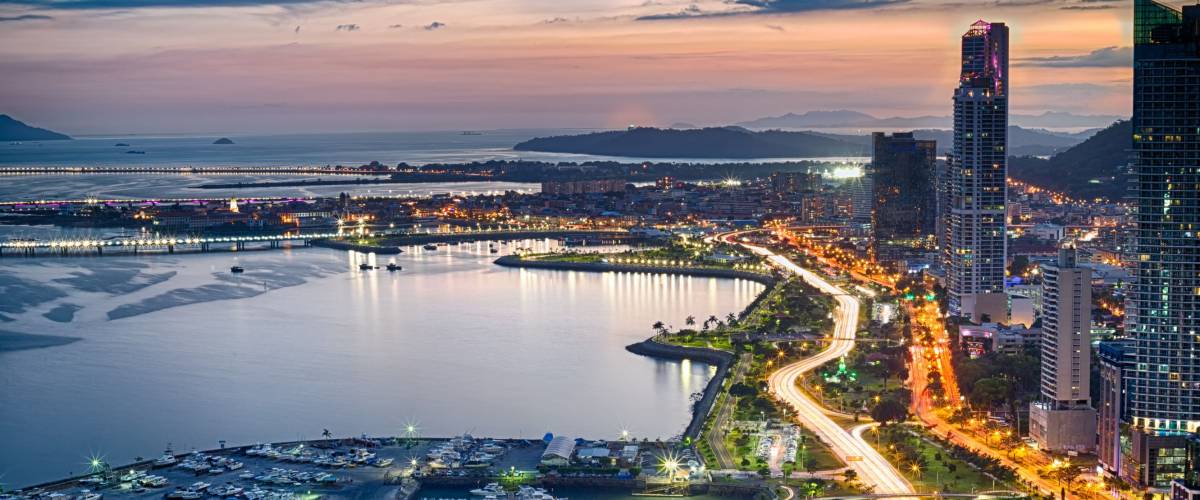 For sun and a unique cultural experience, Panama City is the perfect budget vacation. Much of its beauty is available for free just by taking to the streets on foot.
Walk along the bayside Cinta Costera to admire the city skyline and check out the nearby fish market and Casco Viejo, the city's must-visit historic quarter. Its many bars, plazas, shops and live music venues and its nightlife will keep you coming back.
Casco Viejo also is home to magnificent churches, and it's the heart of the local art community. Enjoy the free galleries and public events here, or head to the Museum of Contemporary Art, costing a $5 entrance fee.
For great views of the city, walk to the top of the hill between Amador Causeway and Albrook Terminal. Or pay $5 to enter the magnificent Parque Metropolitano, a protected jungle in the city.
For a great day trip, go to the Amador Causeway by the Panama Canal and rent bikes for about $10. Finally, make sure to visit the Smithsonian Tropical Research Institute where you'll pay up to $3 to explore Panama's amazing biodiversity.
Travel & lodging
Visit Panama in January or February when you can get a round-trip flight for between $300 and $550 from nearly anywhere in the U.S.
Panama City is very walkable, and its well-connected network of buses and subways will cost you a one-time fee of $2 for a rechargeable card and just 35 cents per ride after that.
Stay in the center of the city at the Gatto Blanco Party Hotel for $149 and up a night. Near the Cinta Costura and Casco Viejo, check out hotel deals near La Exposición, such as the Euro Hotel ($34 and up a night) and the Hotel Centroamericano ($42 and up per night).
To save even more on a hotel, remember that many travel rewards cards will offer bonus points when you shop through their partners. Credit One Bank Wander® Card users who book through its travel partner — it's currently powered by Priceline — can earn 10X points on eligible hotels and car rentals.
6. Montreal, Canada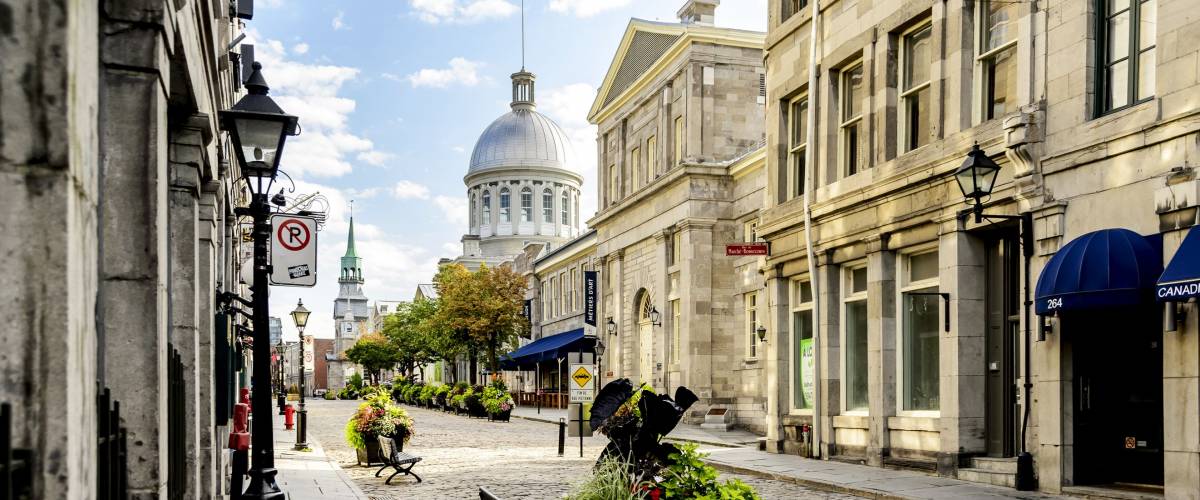 Canada's hippest city absolutely buzzes with history, art, music, street fairs and an epic local food and brewery scene.
Much of Montreal's culture is free to access, so you can spend your money on the good stuff — like smoked meat sandwiches from Schwartz's Deli and a lunchtime visit to the Jean-Talon Market — and on nights out enjoying the city's hopping bar and club scene.
Discover the breathtaking Notre-Dame Basilica, which is always free to enter to pray or meditate, but a tour will cost you $14. Montreal's Musée des Beaux Arts is $24 for those 31 and older, but always free for younger visitors and for people with reduced mobility.
Take time to visit Mount Royal Park with its beautiful cemetery; St Joseph's Oratory basilica and public performances; a nighttime self-guided Old Montreal walking tour; and the Lachine Canal National Historic Site — all free of charge.
In the summer, the city hosts dozens of festivals, including a jazz festival, beer festival, gourmet food truck festival, cultural festivals, a circus fest and Comic Con.
Travel & lodging
Round trip flights to Montreal go for around $500 from most U.S. cities.
Driving is a budget-friendly option for visitors from the eastern U.S., if not the fastest route. The trip is about 10 hours from Washington, D.C., six hours from New York and five hours from Boston.
Don't forget, many travel rewards cards offer bonus points on gas, not just flights. Fueling up with the Credit One Bank Wander Card would earn you 5 points for every eligible dollar you spend.
Centrally located hotels include Hotel Bon Accueil, with rooms starting at $89 a night; Le Simone Bed & Breakfast, with rooms from $87, including breakfast; and Hotel Le Roberval, where a studio is $98 a night.
On Airbnb, you may find studio apartments for as little as $35 a night if booked in advance.
7. A Caribbean cruise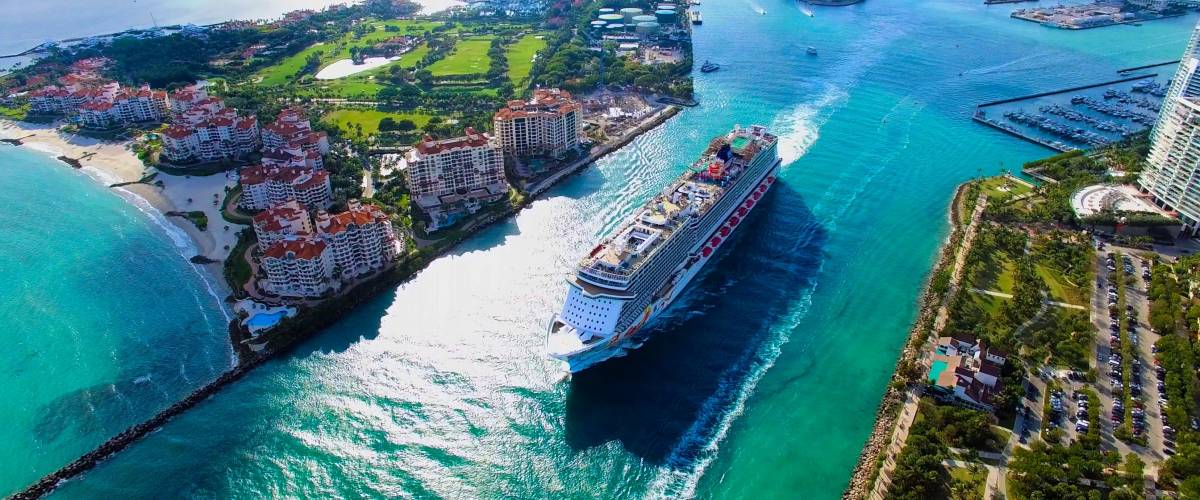 Budget-friendly Caribbean cruises are such a great deal that you can take your whole family along. Regular travelers rave that they're cheaper than staying at home.
Your cruise includes food, entertainment, and almost everything besides gratuities — so make the most of the ship's pools, hot tubs, sports pavilions, spas and bars. Note that alcoholic drinks aren't always included in economy packages.
You'll have day stops at Central American and Caribbean ports to explore and taste the local culture, snorkel, hang glide and shop.
Cruises on Carnival Cruise Line leave from Texas or Florida. Carnival offers regional deals and discounts for seniors over 55, military personnel, airline employees and returning guests.
Travel & lodging
You can find seven-night cruises starting at $500 per person boarding in Miami, Tampa and Port Canaveral in Florida, and in Houston and Galveston in Texas.
When budgeting your trip, make sure to add the cost of airfare and day excursions.
Round-trip flights to Fort Lauderdale, Florida — close to Miami and a major cruise port itself — range from $300-$500 from places like New York, Denver and Chicago.
Day excursions cost $50 and up per person aboard Carnival cruises.
Planning a more expensive vacation? Make sure your credit card is there to help. The Credit One Bank Wander Card boasts an enticing welcome bonus: You can earn 10,000 bonus points after spending $1,000 on eligible purchases in the first 90 days of your account opening. Bonus points can be redeemed for a $100 statement credit, gift cards or travel.
Sponsored
Need to build your credit?
With good credit, you can get better rates on insurance, qualify for lower credit card interest rates and higher spending limits, and even score the job of your dreams.
A high-rewards card — like the Credit One Bank Wander® Card — is a great way to build your credit everyday and get impressive rewards at the same time.
Even with a less-than-stellar credit score, you can take advantage of the card's generous rewards rate and cash back options to continue building your credit.