Jeffrey Pfeffer, professor at Stanford University, studied the very normal human expectation of "reciprocity". You scratch my back- I'll scratch yours- sort of philosophy, and how its absence in the workplace affects the way that people feel about their job.
Along with his doctoral student Peter Belmi, Pfeffer conducted an experiment involving typical workplace favors, like driving someone to the airport, getting coffee, or inviting someone to dinner.
It turns out that people are far less likely to reciprocate a favor with a coworker, compared to a friend or family member.
When you're in a work environment, people realize that the favor (especially when it's done by people in positions below yours) could be calculated, or done in the hopes of a future promotion. Favors in the workplace are almost always interpreted as self-serving, in some way.
So, if you bring coffee and donuts to the next team meeting, don't expect anyone else to return the favor next week. And when it's time for a promotion and you don't get one, your manager probably doesn't feel any sense of guilt when they tell you "no".
Getting a foot in the door at a new job
To make matters worse, employers will often lie during a job interview, in order to get new employees through the door. According to Dr. Pfeffer, "Oftentimes, people come into places, being promised things. And those implicit psychological contracts are broken. That's not really news."
Once these promises are broken, it's difficult to regain trust in the employer. If the employee has gone above and beyond at their job, but they realize there is a ceiling to their earning potential, they are likely to jump ship as soon as they possibly can.
New companies who look at a resume filled with the skills learned at previous jobs are seen with fresh eyes. It is much easier for a new employer to accurately analyze a worker's value, and be willing to pay them more to bring that skillset over to their team.
On average, if an employee stays loyal to the company they work for 10 years or more, they can only expect to get a 2.2% raise over the course of their career. Ouch.
This is especially troubling, especially today as inflation is affecting everyone's wallet. This means that staying at a job that pays you relatively the same salary year after year is literally costing you money.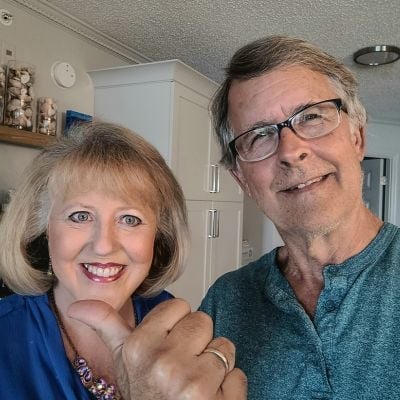 Switching jobs is the new norm
The average 20-something who updates their resume and searches for a new job can earn 11% more in just one job-switch. It should not be surprising that on average, Millennials change jobs every two years.
With that being said, if you earn 11% more with each new job, and you change your job every two years, that's already an average increase of more than 50% during that 10-year time period.
More: Get matched with the best jobs at ZipRecruiter
Are millennials less loyal employees?
It isn't that millennials lack a sense of loyalty. Far from it. In our personal lives, we may be the most loyal people on the planet. However, when promises are broken, we feel unappreciated for our abilities. When expectations for advancement aren't met, many of us have enough self-worth to know when it's time to move on.
There is one key event that changed everything, and it should be pretty obvious: The Great Recession. The Center for Work-Life Policy took a poll, asking people if they feel loyal to their employers. In 2007, 95% of people said "yes". In 2008, only 39% of people said "yes". Shocker. It's not just millennials, either. Nearly 33% of baby boomers expressed that they no longer felt loyal to their employers, following the recession.
Why a salary increase is so important
Another factor that needs to be taken into consideration is student loan debt. Unlike our parent's generation, almost everyone with a college degree has this massive weight on their shoulders to think about.
The less money we make, the longer it will take to pay off that debt. The longer you stay in debt, the more difficult it is to have the things you want in life. For many people, they may reach a point where their current salary is simply not enough to support the dream of getting married, buying a house, or having kids. It ultimately comes down to the choice of settling for less, or working hard to get the things you really want from your life, which requires you to move on to bigger and better things.
Stop overpaying for home insurance
Home insurance is an essential expense – one that can often be pricey. You can lower your monthly recurring expenses by finding a more economical alternative for home insurance.
SmartFinancial can help you do just that. SmartFinancial's online marketplace of vetted home insurance providers allows you to quickly shop around for rates from the country's top insurance companies, and ensure you're paying the lowest price possible for your home insurance.
Explore better rates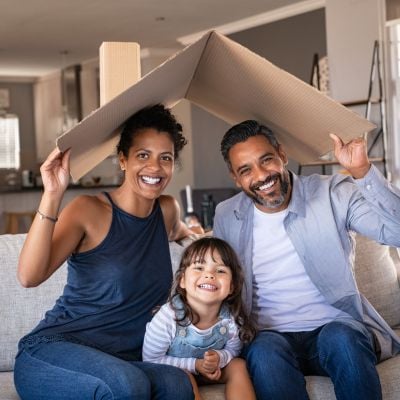 True confessions of a job-hopper
Personally, I'm guilty of being a stereotypical millennial job-hopper… And I'm not ashamed of it at all.
When I was 17 years old, I got a job as a jewelry sales girl. I already had a few jobs before I turned 17; I was a babysitter, a grocery store cashier, and I even had a very fun but brief stint as a child actor. I was only paid minimum wage at my new retail job, but the work environment was far better. Instead of mopping floors and stocking shelves at the grocery store, I was wearing nice clothes and helping nervous men buy engagement rings for their girlfriends.
How does your salary compare to new employees?
My manager at the jewelry counter was in her late 20's. One day, she quietly confided in me. "The new security guard is only 17 years old, and they hired him starting at $10 per hour, which is how much I make." I was shocked. At the time, minimum wage was $7.25 per hour.
"I've been working here for almost 10 years," she said.
"Minimum wage was around $5 when I started, and now I'm up to $10, but it still feels like a slap in the face for all of my hard work". I watched this large muscular kid wander the store in street clothes all day long, without actually ever doing any work. He spent most of his time flirting with girls and taking frequent smoke breaks.
Meanwhile, my manager was working extremely hard, and kept a weekly inventory of the gold and diamonds. And yet, her loyalty was never rewarded. Every few years, the state minimum wage increased. Instead of getting a raise, her pay would go up, and new employees would get paid the same as her. If the minimum wage went up a dollar, that was her "raise".
When it was time for everyone's yearly review and raise, I learned that some people didn't get an annual raise at all. My manager told me that I was one of the best employees in the whole store. At the end of her speech, she let me know that I got a 10 cent pay increase, so $7.25 per hour up to $7.35 per hour. It was laughable.
If you're not familiar with retail jobs, your hours are never consistent. You give the store your availability, and you could be put on the schedule anywhere from 5 to 25 hours per week. I was taking college classes all morning, so I gave my availability as 4PM to 10PM. Since the hours were not reliable enough to survive on, I had to work a second part-time job at my school's Special Needs Department during the morning hours. I was helping college kids who were blind, deaf, etc. In the summertime, I was a daytime nanny, and continued the jewelry job at night.
That Special Needs job never gave me a huge raise...but I was loyal to it. I absolutely adored the kids. They inspired me on a daily basis with their strength and determination to get a college education, no matter what obstacle was in their way. Even after earning my Bachelor's Degree, I continued to return to them, because I loved the job so much. In my final year working there, I had so many moments where I could imagine spending the rest of my life there.
But if you have any doubt in your mind that these statistics aren't true, I am a living example that it is. I only got a 25 cent raise over the course of many years working for them part-time. I had to take on several other jobs in order to survive and pay the bills, and yet I was still struggling. It reached a breaking point. I realized if I stayed, I would be in debt forever, and I would never be able to move out of my parent's house. Leaving was a matter of survival. Not disloyalty.
Is a salary increase the only way to hold on to employees?
Adam Cobb, a professor of management at UPenn's Wharton Business School, agrees that it's not surprising at all to see employees lose their sense of loyalty at work, especially when it's common to hear announcements like cutting their 401(K) Benefits, while upper management still gets their fat bonus checks every Christmas.
Choosing to take away from employee benefits during budget cuts seems to be a huge red flag, signaling people that there is no respect or loyalty towards the worker. When changes like that happen, many people decide that it's time to leave.
Cobb said, "Imagine a different world where firms took care of their employees, and loyalty was reciprocal. Would employees be job hopping to the extent they are now?"
Years before the economic crash of 2008, Corporate America began throwing the first punches.
Cobb notes that in the 1980's, healthy companies began laying employees off as a budget strategy. One only needs to watch the movie Office Space to witness the nerve-wracking trials of Business Consultants coming in to clean up "unnecessary" employees. Before the 80's, the only companies who laid off employees were about to go bankrupt.
Once healthy corporations decided to cut corners and break their promises to their employees, it became the new normal. So, it's no wonder that Millennials have no loyalty to a company, when they were raised in a world where it simply did not exist.
I quit for a salary increase … again
In 2010, I transferred to a University in New York City. I had huge hopes and dreams for my career...but I ran out of money after only one semester. The Special Needs Department of my former school hired me back, no questions asked. In the meantime, I searched for more work. I was lucky enough to have a friend who hooked me up with a very "grown-up" full-time job at the TD Bank Corporate campus a couple months after I moved back home.
TD Bank does pretty much everything right with their employee benefits, and they set a great example for all other companies. Their buildings are beautiful, and I felt proud to walk in there every day. They give paid vacation, a great health benefits package, and some of the best retirement options I've ever seen. They would surprise you with balloons on your desk, and a gift card bonus- just for doing a good job.
I started at $15 per hour, and there were plenty of opportunities to move up the corporate ladder. My friend had already been promoted at least 4 times within the matter of a year. He actually set some kind of record in the history of the company. By the time I left, he was making roughly $25 per hour as the manager of one of the loan departments. On paper, it was a "great job"...I just wasn't happy.
I was glued to my desk for 8 hours a day. To get off the phone, I had to click a button to stop the flood of incoming calls. Even my bathroom breaks were very literally on a timer, and they were public for our entire "team" to see. My calculator never moved from the top left corner of my screen, because I was doing math all day, every day. My schedule was 11AM to 8PM, and I had to commute an hour each way. By the time I drove home, I was too exhausted to do anything else except sleep, wake up, and do it all over again. My entire life was spent counting numbers and listening to people yell about their money. After only 8 months, I quit, and went back to school in New York to finish my Bachelor's Degree in Law. This time, I commuted there, instead of trying to live in one of the most expensive places in the world.
More: How to quit a job properly
Work-life balance matters
Apparently, I'm not alone in the things that are important to me when it comes to work.
According to a study done by Bentley University called "Millennials At Work: What They Really Think", this new generation values a job that will give them flexible work hours. They see healthcare as the most important element of their benefits package. The vast majority of them also expect a pay increase every year, in exchange for their loyalty. A surprising 80% of Millennials responded that they would be willing to stay at a job for several years, if they felt that their needs were being met.
In a healthy relationship, respect and loyalty needs to be a two-way street. It's no different in the employee-employer relationship.
If you feel stuck in a bad work situation, don't be afraid to leave. You may not be in a situation to be able to afford to abruptly quit, but there is nothing wrong with putting yourself out there, just to see if there is another employer willing to pay you more for your experience.
Remember that you only get to live one life. Putting yourself in a better situation isn't selfish or disloyal. It's called surviving...and we all have to do it.
Sponsored
Follow These Steps if you Want to Retire Early
Secure your financial future with a tailored plan to maximize investments, navigate taxes, and retire comfortably.
Zoe Financial is an online platform that can match you with a network of vetted fiduciary advisors who are evaluated based on their credentials, education, experience, and pricing. The best part? - there is no fee to find an advisor.