What is a mystery shopper? Mystery shoppers, or secret shoppers, are individuals who are paid to shop in stores and collect data for marketing purposes.
All kinds of different businesses hire mystery-shopping companies to visit specific locations and report back on things such as cleanliness, customer service and product quality.
To do the actual investigation, these agencies bring on regular people to go undercover to shop at stores, visit businesses or eat at restaurants.
It may sound very cloak-and-dagger, but it's actually a great way to earn a few extra dollars doing everyday activities.
Reddit user MisanthropeX, a mystery shopper in New York City reported making hundreds of dollars a month.
"When I put my back into it (during my winter break, when I didn't have to make my schedule revolve around my class) I made a net profit of probably around $500, and ate close to $900 worth of free food," they said.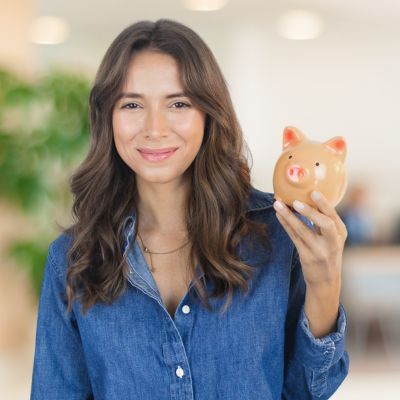 Don't let your money idle in low-interest accounts! Savvy savers are earning up to 10x more interest by keeping their hard-earned cash in a high-yield savings account. Find some of the best options here.
Get Started
Guide: How to become a secret shopper Becoming a secret shopper is surprisingly easy. In fact, the companies that recruit shoppers are always looking for new members.
Knowing that there are plenty of opportunities out there for aspiring mystery shoppers, it's just a matter of finding those companies.
Step 1: Research
The first thing you may find when you do an online search for "mystery shopper jobs" is a handful of articles about scams.
Unfortunately, there are numerous scams in this field so you'll have to be discerning about which company or companies you register with.
Reputable companies should be members of the International Mystery Shoppers Coalition (IMSC) and/or the Mystery Shopping Professionals Association (MSPA).
Companies should also be members of the Better Business Bureau (BBB) and have a phone number and email address you can use to contact their office.
A legitimate company will never ask you to pay to register with them in order to do an assignment. If you're asked to wire money to anyone, you should see that as a red flag that it might be a scam.
How to spot a scam
According to the Federal Trade Commission, mystery shopper scams are extremely common.
The FTC has a few suggestions to spot and avoid these scam postings:
Do a quick online search for the company's name along with the words "review," "complaint" or "scam."
Avoid companies that ask you to pay upfront for opportunities or to be certified for anything.
Avoid companies that offer any guarantees.
Never deposit checks into your bank account and send money back to a mystery shopping company. This is known as a fake check scam.
Never wire money or buy gift cards for mystery shopping assignments. That's also a common scam.
Step 2: Apply
Once you've found a legitimate business you'd like to register with, it should be smooth sailing from here.
Most companies will have an online application form. You'll just fill that out, provide your details and answer a few questions. Once submitted, your application will be reviewed and you should hear back soon after.
You may also be required to complete a certification program to ensure you know what is expected of you as a shopper and that you can complete the task.
Step 3: Monitor for jobs
Once you've been approved, you can start to apply for jobs. The company you work for should either send out emails with current jobs or post them on its website.
You'll be given a set timeline to complete the assignment. And you should also be provided with a detailed outline of what the business would like you to pay special attention to during your visit.
How much are mystery shoppers paid? You'll earn a certain amount of money for each job you do and every job has its own pay scale.
Generally, you can expect to make somewhere between $3 and $25 for each shop.
Depending on the assignment, and especially with experience-based tasks, your compensation may just be a reimbursement of what you spent.
It's important to ensure you follow the company's instructions within its timeline, otherwise you risk not getting paid for the job at all.
How do mystery shoppers get paid?
How you're reimbursed for your time and effort depends on the company's pay structure and sometimes even your preferences.
Some offer the choice between direct deposit, gift cards and PayPal, while others prefer just one method. You should make sure to clarify which method the company you're working with uses before completing any tasks.
Keep in mind you're not an official employee of the mystery shopping company. Shoppers are classified as independent contractors, which means the company won't tax your earnings. You'll have to keep records of what you've made to submit what you owe to the IRS come tax time.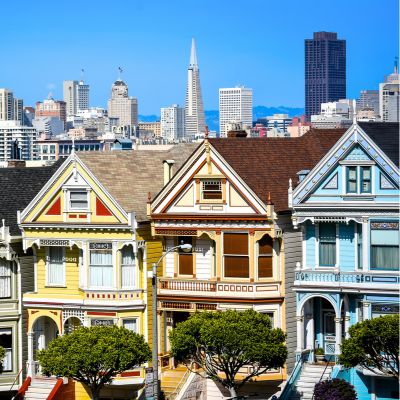 Believe it or not, you don't need millions, or even hundreds of thousands to invest in real estate. Arrived is an online platform where you can invest in shares of rental homes and vacation rentals without the headaches of being a landlord.
Learn More
Legitimate mystery shopper companies There are nearly 100 mystery shopper providers in the U.S. registered through MSPA.
Some of the top companies include:
BestMark
Sinclair Customer Metrics
Market Force
Intelli-shop
Visit the MSPA website to find one in your area.
What kinds of jobs can I do? Restaurant mystery shopper jobs, including fast food and sit-down establishments are a very common type of mystery shopping assignment.
Not every task has to be done in person, either. There are plenty of over-the-phone, web chats and online mystery shopper jobs out there.
And the great thing about this side hustle is you only have to take the shop opportunities that appeal to you or work for your schedule.
Other things you can do to earn more If becoming a mystery shopper doesn't appeal to you or you're looking for even more ways to bring in extra cash, there are plenty of other ways to boost your income.
You can even earn free gift cards or cash for surfing the web through an online rewards program.
If your goal is to invest your extra money and watch it grow, you could try an automated investing service.
Or maybe you're a little more cautious with your hard-earned money? A high-yield savings account can help you reach your financial goals.
Sponsored
Kiss Your Credit Card Debt Goodbye
Millions of Americans are struggling to crawl out of debt in the face of record-high interest rates. A personal loan offers lower interest rates and fixed payments, making it a smart choice to consolidate high-interest credit card debt. It helps save money, simplifies payments, and accelerates debt payoff. Credible is a free online service that shows you the best lending options to pay off your credit card debt fast — and save a ton in interest.