To successfully get the most out of your account, here's what you need to consider.
How to choose your account type
First, figure out how you'll use your bank account and which account type fits your spending habits.
The two most common bank accounts are checking and savings.
A checking account is for day-to-day transactions: withdrawing cash when you need it, making purchases and paying bills. With a checking account, you typically get a debit card and a checkbook.
A savings account is for storing money you won't be using frequently.
Most Americans have at least one bank account. In 2017, 68.4% of U.S. households were fully banked, meaning they had full access to financial services and at least one account, according to a 2017 survey from the FDIC, the government agency that insures bank deposits.
At minimum, you should have a checking account for making frequent purchases, depositing checks and taking care of bills. A savings account is a great option if you're looking to put some money aside.
Other types of accounts that may be more valuable for saving money, depending on your financial goals, include certificates of deposit (CDs) and money market accounts (MMAs).
These accounts typically feature better interest rates than traditional savings accounts, but there can be restrictions. For example, with CDs you'll have to agree to let the bank hold your money for months or years.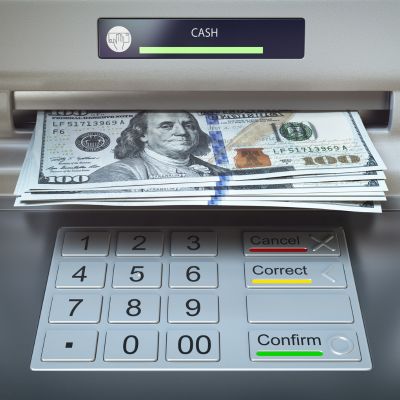 Don't let your money idle in low-interest accounts! Savvy savers are earning up to 10x more interest by keeping their hard-earned cash in a high-yield savings account. Find some of the best options here.
Get Started
Choosing where to open your bank account
You might already have a financial institution in mind for opening your bank account. Maybe your parents have been using the same bank for years, or your best friend recommends a credit union where she has an account.
Still, how do you choose?
You want a financial institution that's the best match for your needs. Are you saving for emergencies, or do you need an account with a debit card for regular spending?
These are the most common types of financial institutions:
Traditional banks. They're popular, have physical "brick-and-mortar branches, and have been around for centuries. They offer a wide range of financial advice and services.
Credit unions. They're not-for-profit and have offerings similar to banks.
Online banks. They offer what traditional banks do, but they operate online and through a network of ATMs.
More: Best high-yield savings accounts
What do I need to open a bank account?
Once you've successfully chosen the type of institution you want to use, be prepared to provide some personal information to open your account, such as:
A photo ID, such as a driver's license, Social Security card, passport or birth certificate.
Personal information such as your date of birth, physical address and phone number.
Proof of address, like a bill in your name.
This isn't an exhaustive list, and some banks will require more information. This is just the minimum you'll likely need.
When you open your first account, you may have to pay an initial deposit fee. It varies by institution and account type, but you'll want to check with the bank in advance to make sure you have the correct amount of money.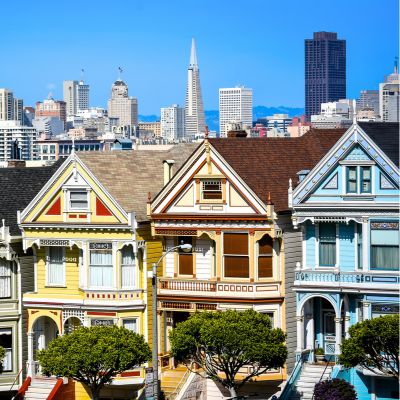 Believe it or not, you don't need millions, or even hundreds of thousands to invest in real estate. Arrived is an online platform where you can invest in shares of rental homes and vacation rentals without the headaches of being a landlord.
Learn More
How to open a traditional bank account
When you're ready to open your bank account, you'll be asked to provide your information and sign an agreement stating that you understand the rules and regulations regarding your account(s) and how to bank with the financial institution.
While reading through the rules and regs, be sure to read the fine print, looking out for fees that might be attached to the account.
Some banks may charge a monthly fee if you don't maintain a minimum balance. It's easy enough to find an account without those pesky charges — but you've got to know where to look.
How to open a bank account online
Opening a bank account online is similar to opening an account in person. For example, you'll need to provide your personal information, including contact info.
The catch to opening an online account is that you typically must already have a bank account, since you'll be asked for an account number or debit card to link to — for depositing your funds.
With certain online banks, you can open your account very quickly by providing digital e-signatures to sign the agreements.
Other internet-only banks will allow you to start your application online, but will want a signature or may want to verify your identity through a series of small deposits in an existing account.
If a signature or other documentation is required, you'll receive additional forms in a "Welcome Kit" in the mail or via email.
Additional paperwork may be needed to verify your age, your history with bank accounts, or your citizenship. Check with your bank for specific details.
Once you're approved for a bank account
Got approved for your bank account? Congratulations!
You can start using it, sometimes within a few minutes.
If you've chosen a brick-and-mortar bank that has the capability of "instant-issue" debit cards, you'll receive a card on the spot. If your bank doesn't issue debit cards right away — or if you've chosen an online bank — you'll have to keep your eyes peeled for a shiny debit card in the mail.
Happy spending and saving.
Sponsored
A High-Yield Savings Account Is The Easiest Way To Make Passive Income In 2023
High-yield savings accounts are a great way to generate high interest and inflation-proof your savings over time. This option ensures your cash is at the ready when you need it, without forfeiting growth to do so.
You could earn 10x more interest by keeping your hard-earned cash in a high-yield savings account. Find some of the best options here.