What is a money market account?
Credit unions and banks offer these interest-bearing accounts. Money market accounts typically come with a debit card, limited check-writing privileges and six free withdrawals per month.
MMAs often require a minimum deposit and balance to maintain, which can range from $0 to hundreds of thousands of dollars. Some accounts reward larger balances with higher interest rates.
Note that money market saving accounts are different from the similarly named money market funds, which are offered by investment firms. With money market savings accounts, your money is insured by the federal government, and you can't lose any money like you might with an money market investment fund.
Since money market savings accounts historically offer higher rates than traditional savings accounts, you can use them to help combat inflation.
For example, if the annual rate of inflation was 5% and you hid $10,000 of savings under your mattress, you would lose 5% of your buying power after a year. But if you parked that $10,000 in an interest-bearing MMA, you'd maintain more of your buying power because you'd earn some interest on the money.
But there's a catch.
Banks tend to pay higher interest rates when inflation is high, but this isn't always the case. If inflation rises faster than interest rates, money market accounts lose some of their luster.
For example, the consumer price index — a gauge measuring inflation — rose 7% in 2021, but over that same time, the average money market account only accrued 0.09% interest in banks and 0.13% in credit unions. That means MMA holders still lost over 6% of buying power last year on the money in those accounts.
Compare that to 2018, when inflation was 1.9% and the highest-paying MMA offered 2.01%. If you had your money parked in that MMA during this period, the value of your savings would have stayed almost the same.
Inflation is now sitting at 8.5% as of the end of July, so while you can find the best MMAs with 2.0 to 2.50% APYs, the high rate of inflation still seriously undercuts your buying power.
However, keep in mind that's still about 20 times higher than the standard savings account.
Streamline your debt repayment
Having a single loan to pay off makes it easier to manage your payments, and you can often get a better interest rate than what you might be paying on credit cards and car loans.
Fiona is an online marketplace offering personalized loan options based on your unique financial situation.
When you consolidate your debt with a personal loan through Fiona, you can roll your payments into one monthly installment. Find a lower interest rate and pay down your debt faster with Fiona today.
Find your rate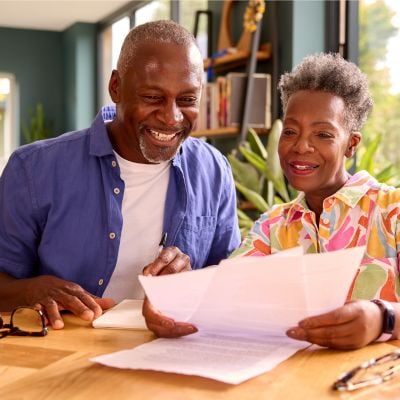 Money market accounts vs. certificates of deposit vs. savings
Two cousins of money market accounts are certificates of deposit and savings accounts. Understanding how the three stack up can help you determine which is right for you.
When you compare MMAs and savings accounts, both give you easy access to your money — usually with six free withdrawals or transfers out of the account per month.
Savings accounts often require a low or zero minimum balance, so you don't have to worry as much about maintenance fees. But this added flexibility comes with no check-writing abilities and lower interest rates.
That said, online banks offer some of the best high-yield savings accounts that match and sometimes exceed money market account interest rates. This is especially true when overall interest rates are low and there's not much of a gap between savings and money market rates to begin with.
Unlike money market and savings accounts, CDs require you to lock up your money for a period of months or years. The longer you lock it up, the better rates you receive. The downside is, if you need to take your money out early, the bank slaps you with penalties.
How to find the top money market accounts
Online banks tend to pay higher interest on money market accounts and have lower minimums than more traditional banks.
For example, online bank Ponce Bank was offering an MMA with a 2.50% annual percentage yield (APY) as of September 2022, with just a $ minimum deposit to open an account and no monthly maintenance fee.
The trade-off is that access to your funds will be a bit restricted. Online banks have no ATM networks and no physical branches. If you can live with that, then online money market accounts can be a great deal. You can access money in an online bank by transferring it to your traditional bank account.
At a smaller bank or credit union in your area, you might find the sweet spot of both convenience and decent money market account returns — at least when the market conditions are right.
Stop overpaying for home insurance
Home insurance is an essential expense – one that can often be pricey. You can lower your monthly recurring expenses by finding a more economical alternative for home insurance.
SmartFinancial can help you do just that. SmartFinancial's online marketplace of vetted home insurance providers allows you to quickly shop around for rates from the country's top insurance companies, and ensure you're paying the lowest price possible for your home insurance.
Explore better rates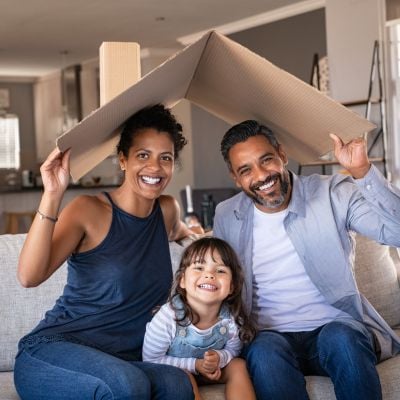 Is a money market account worth it?
A money market account may be your best option if you meet these three criteria:
Saving money is your primary goal.
You don't want to tie up your funds in a CD.
You want to do better than the interest on traditional savings accounts.
That said, you may want to compare rates with high-yield savings accounts to see if you can find a better offer.
If you go with a money market account, avoid options that will hit you with regular monthly fees. Those fees will only cut into your returns — which helped attract you to this type of account in the first place.
That said, if inflation far outpaces the interest rates offered, you may find better return on your money with a diverse investing portfolio.
Sponsored
Follow These Steps if you Want to Retire Early
Secure your financial future with a tailored plan to maximize investments, navigate taxes, and retire comfortably.
Zoe Financial is an online platform that can match you with a network of vetted fiduciary advisors who are evaluated based on their credentials, education, experience, and pricing. The best part? - there is no fee to find an advisor.