How do overdraft fees work?
You're dinged with an overdraft fee when you don't have enough money in your bank account to cover a withdrawal, a bill payment or a check — but the bank lets the transaction go through anyway.
The bank makes up the difference and expects you to pay that money back, and then some.
The "and then some" is the overdraft fee. It's a penalty you're charged whenever your bank backs you up after your account goes into the negative. In bank language, your account has become overdrawn.
Streamline your debt repayment
Having a single loan to pay off makes it easier to manage your payments, and you can often get a better interest rate than what you might be paying on credit cards and car loans.
Fiona is an online marketplace offering personalized loan options based on your unique financial situation.
When you consolidate your debt with a personal loan through Fiona, you can roll your payments into one monthly installment. Find a lower interest rate and pay down your debt faster with Fiona today.
Find your rate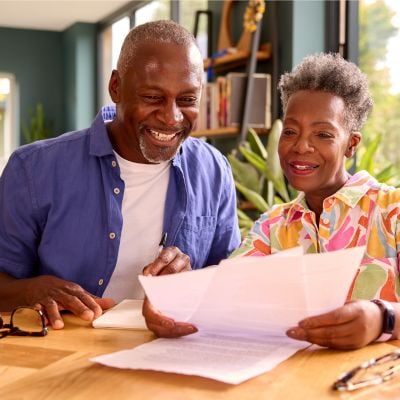 How much is an overdraft fee?
Data from the U.S. Consumer Financial Protection Bureau (CFPB) show a typical overdraft fee amount is around $35.
If you keep overdrawing your account and racking up overdraft fees over the course of several days, many banks will charge an additional fee, called an "extended" or "sustained" overdraft fee. That might be as much as $40.
If you don't realize you're out of money and make multiple transactions, you can be hit with hundreds of dollars' worth of fees in a single day. Frequent overdrafters typically wind up paying nearly $380 in fees, according to the latest data from the CFPB.
If you persistently leave your account in the red zone, you can face even harsher consequences than fees: Your account can be frozen and eventually shut down.
Overdraft fees and overdraft protection
Overdraft fees are part of what banks call "overdraft protection," which might sound like something warm and fuzzy. Who doesn't want to feel protected, right?
True, overdraft protection can spare you the humiliation of having your debit card declined at the supermarket or finding yourself unable to take cash out of an ATM when you need it.
But it doesn't spare you from overdraft fees. You'll get penalized each time the overdraft protection has to bail you out if you don't have enough funds.
Overdraft protection is voluntary: You have to opt in. On the flip side, you have the right to opt out whenever you wish. But that won't necessarily put an end to fees.
More: Open a no-fee checking account with Axos
Stop overpaying for home insurance
Home insurance is an essential expense – one that can often be pricey. You can lower your monthly recurring expenses by finding a more economical alternative for home insurance.
SmartFinancial can help you do just that. SmartFinancial's online marketplace of vetted home insurance providers allows you to quickly shop around for rates from the country's top insurance companies, and ensure you're paying the lowest price possible for your home insurance.
Explore better rates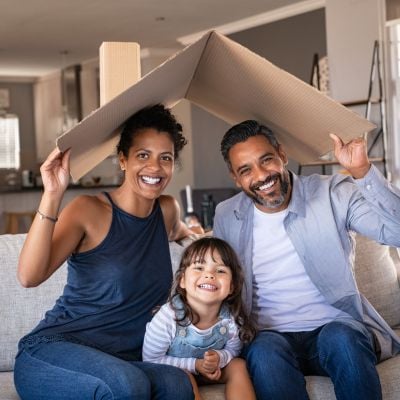 Overdraft fees vs. NSF fees
Without overdraft protection, transactions with your debit card will usually be blocked if you don't have enough money. You might have an embarrassing moment in the checkout line at Target or at the ATM, but you won't get hit with any fee.
But automatic bill payments and paper checks may still be processed when your account balance is too low, even when you've said no to overdraft protection. A payment will be rejected or a check will bounce — and the bank will charge you a fee that's similar to an overdraft fee.
This one is called a non-sufficient funds, or NSF, fee. And it will cost about the same as an overdraft fee.
Some banks won't process payments or checks if there isn't enough money in the account — potentially saving customers from NSF fees. Find out what your bank's policy is by reviewing the disclosures on its website, or making an old-fashioned phone call.
How to avoid overdraft fees
You have several additional ways to avoid steep overdraft charges, besides opting out of overdraft protection at a bank that stops transactions with insufficient funds:
Agree to overdraft protection transfers. You link your accounts — maybe your checking account and a savings account, or your checking account and a credit card — and if one can't completely cover the cost of your new TV, the other automatically will jump in. (Unless you're hopelessly broke.)
Overdraft protection transfers are cheaper than overdraft fees — usually costing $10 to $12 — and here's an additional bonus: Your bank might charge the fee just once per day for multiple overdrafts.
Keep an eye on your account balance. This might seem obvious, but knowing how much or how little you have in the bank will help you avoid overspending and kicking your balance below zero.
Periodically check your balance online, and review your monthly statements.
Set up low-balance alerts. Let your bank notify you whenever your account is flirting with a negative balance. A text or email warning can allow you to head off costly trouble.
Keep a little extra money. We all have unforeseen expenses pop up. So, put some money in a secondary bank account. If your primary one starts reminding you of a gas gauge on "E," just transfer some funds so you won't overdraw and get charged.
Sign up for direct deposit. Allow your paycheck to go straight into the bank, so your account will be replenished regularly. And then, overdraft fees will become something you'll never pay — or even think about.
Sponsored
Follow These Steps if you Want to Retire Early
Secure your financial future with a tailored plan to maximize investments, navigate taxes, and retire comfortably.
Zoe Financial is an online platform that can match you with a network of vetted fiduciary advisors who are evaluated based on their credentials, education, experience, and pricing. The best part? - there is no fee to find an advisor.