Biden's push for EVs
Since coming into the Oval Office, Biden has championed robust "Made in America" policies, specifically with regard to domestic manufacturing of EVs, EV chargers and batteries.
His plan has seen positive momentum. The government says the number of EV sales has tripled while the number of available EV models has doubled since he took office. There are also over 130,000 public chargers across the country — a 40% increase over 2020 — and the private sector has committed more than $120 billion in domestic EV and battery investments since the Inflation Reduction Act was passed into law.
In April 2023, the Environmental Protection Agency (EPA) proposed sweeping emissions cuts — deemed the "most ambitious pollution standards ever for cars and trucks" by EPA administrator Michael S. Regan — designed to avoid nearly 10 billion tons of CO2 emissions (equivalent to more than twice the total U.S. CO2 emissions in 2022) by 2055.
The EPA projected this plan would accelerate the transition to electric vehicles to the extent that they could account for 67% of new light-duty vehicle sales and 46% of new medium-duty vehicle sales in model year 2032.
But Lutz remains skeptical about the proposed speed of this widespread transition to EVs.
"This transition by 2030 is just not going to happen," he said. "Everybody will continue to make a lot of internal combustion vehicles — which sell. And they'll make electric vehicles, which even now are not selling at the pace everybody would like."
He thinks that governments in Europe and the U.S. will have to repeatedly push out their EV transition deadlines to allow the automobile industry, the energy industry and the driving public to catch up.
"If it's an authoritarian government like China, they'll just say: 'You either buy an electric vehicle or you buy no vehicle at all.' Well, that may work in China but it's not going to work in the United States. or Europe," he added. .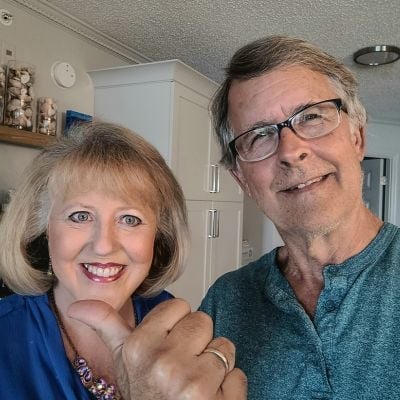 Consider getting an EV
While Lutz is unconvinced by some of the political rhetoric around EVs, that doesn't mean he's not a fan of clean transportation. In fact, he encourages Americans to keep an open mind about them.
"If you're interested in excellent transportation, silence, refinement, high performance, etc., you should definitely consider an electric vehicle," he said. "There is absolutely no reason not to buy one unless you're a person who makes frequent trips over 300 or over 400 miles, in which case you should not."
There are many benefits to ditching your gas guzzler for an EV. Despite their higher purchase prices, EVs can be more cost-efficient than internal combustion vehicles in the long run. It generally costs less per mile to charge an EV than to fill up a gas-powered car. You would likely also see lower recurring maintenance costs because you don't have to pay for things like oil changes or replacing parts like timing belts and water pumps.
Another bonus is that you could also get money back from Uncle Sam in the form of EV tax credits. Introduced in the Inflation Reduction Act in 2023, motorists are able to claim up to $7,500 in credits for purchasing an EV that meets certain conditions.
But there's still a lot of development that needs to take place. As Lutz pointed out, some EVs have limited battery capacity and range, making them unsuitable for people who regularly drive long distances. Repairs and auto insurance costs for EVs also remain punitively high at the moment due to electric cars' higher price tags and more complex equipment.
Sponsored
This 2 Minute Move Could Knock $500/Year off Your Car Insurance in 2023
Thanks to Everquote you can compare your car insurance at no extra cost to ensure you're getting the best rate. See how much you can save with Everquote today.