If you live in a big city, you might be able to get around without a car. Public transit or cycling are more environmentally-friendly and (cheaper) options.
However, there comes a time in your life when you might need your own ride. A big life change like a new job, or kids, can make a car a necessity. Should you lease or buy? How much should you spend on gas an insurance? Should you consider an EV?
Whether you're buying your first car or looking to insure your fifth, this is the engine that will fuel your answers.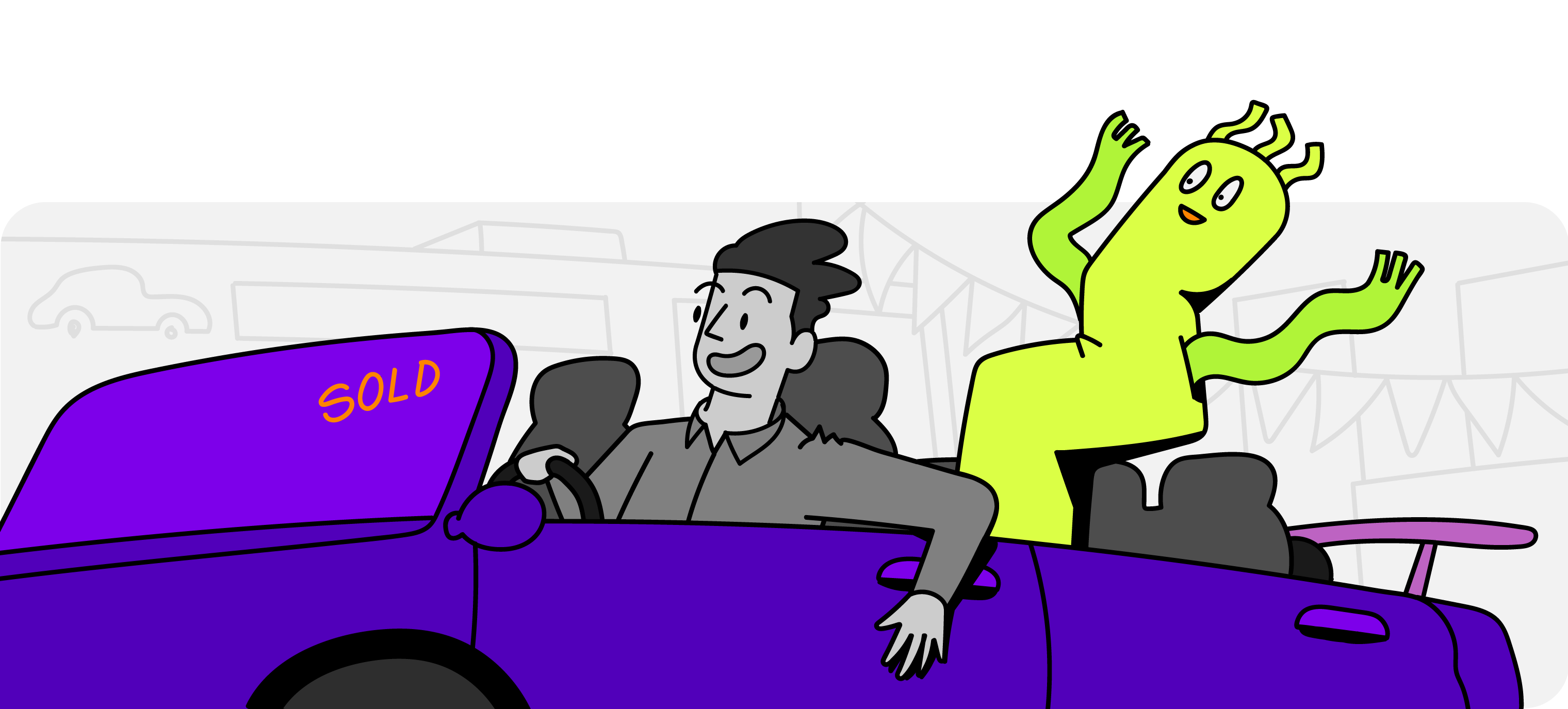 How to buy a car
From test drives to Teslas, buying a car can take up more of your time and energy than you anticipate.
Whether you're searching online for new wheels or visiting dealerships, these 10 car-buying tips can save you money and help you find the right car.
1.

Avoid buying new: New cars often lose up to a quarter of their value within a week of being driven off the lot. You can save your money buying used or leasing, especially from dealers that offer certified pre-owned vehicles.

2.

Reconsider trading-in your old car: If you sell your car yourself, you could get a substantially better deal than trading your car in at a dealership. Remember, a dealership is looking to make money too and may give you a lower price for your car, in order to maximize their profit when they sell it.


3.

Shop around for the best financing: Compare rates between your bank or local credit union and other lending companies. Be wary of dealers offering instant approval and no credit checks — they often charge high interest rates or need large down payments.


4.

Know your budget: Don't be swayed by fancy gadgets and leather interiors. Know your budget for buying a car, including what you can handle for monthly loan payments — as well as insurance, gas, and maintenance — and stick within it. Ensure that your budget has room for unexpected maintenance issues, instead of stretching it thin. Use a car loan calculator to find out what your monthly costs will be.


5.

Prioritize your car needs: Knowing things like how many passengers you'll have and how much cargo space you'll need will help you find an affordable car. And remember, the smaller the vehicle, the more you'll save on gas.


6.

Think twice about leasing: Leasing may seem like a great deal, but leases often come with caps on mileage and don't let you customize or sell your vehicle. Breaking your lease can also be very costly, so consider buying a vehicle instead.


7.

Avoid long-term loans: The longer the loan, the more you'll pay in interest, and this adds up.


8.

Look for deals online: Compare what online sellers and different dealerships offer, and find out what the average car price is. This will help you find the best deal on a car you can.


9.

Negotiate the price: Dealers often have a 20% profit built into the selling price, so start by offering 10% or 15% below asking. Be ready to haggle the price to get the best deal you can.


10.

Do your due diligence: Have the car inspected by a mechanic and be sure to get a vehicle history report from a website like Carfax or Autocheck. This will let you know of any potential problems with the vehicle.

Remember, when you're buying a car it's important to be aware of additional costs like insurance and gas. To save money on a car purchase, keep in mind the best times of year to buy a car.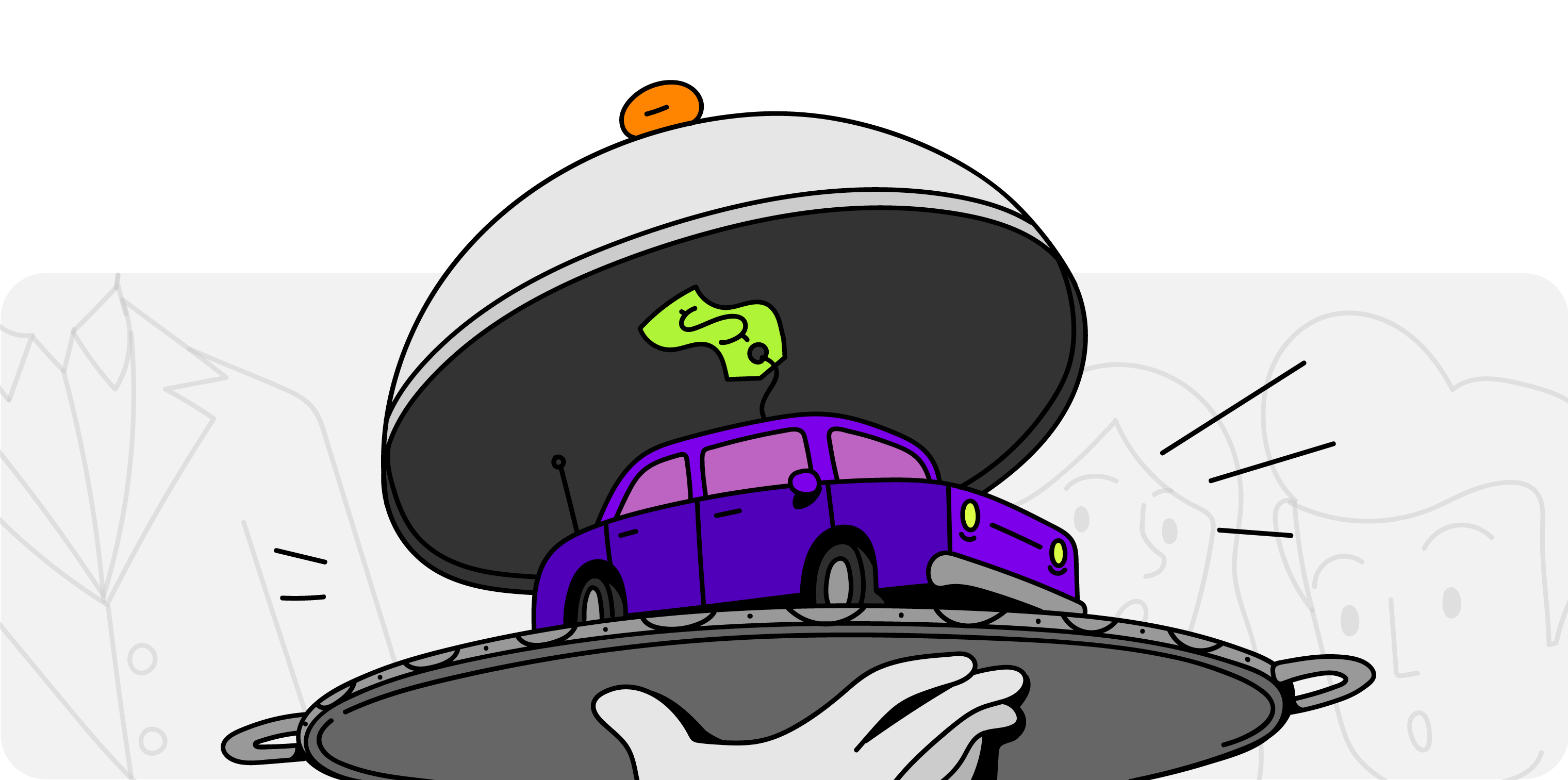 Tips for selling your car
If you find yourself using your car less than ever, or are looking to buy a new vehicle and want to unload your old one, here are some ways you can get top dollar for selling your car:
Get the paperwork in order: Ensure you have everything from your vehicle's title (or "pink slip") to transfer paperwork from your local DMV. This will make selling your vehicle a lot faster and simpler.
Decide how to sell your car: Selling your car privately can be a lot of work, but it usually results in more money than selling back to a dealership. A dealership could also offer you money for your car or allow you to use it as a down payment for a new vehicle.

Set the sale price: Use sources like Kelley Blue Book and Edmunds to help figure out a fair price for your vehicle. Be ready to negotiate when dealing with potential buyers.

Raise your car's appeal: Getting your car detailed, and getting the interior shampooed will make your vehicle more attractive to potential buyers.

Set up an online listing: Get all the necessary information like year, make, and model of your vehicle, as well as the mileage and maintenance reports. Use an online platform to post your ad and start attracting potential buyers.

Screen the buyers: Make sure the buyer is genuinely interested in buying your car and not just wasting your time.

Schedule a test drive: Meet the prospective buyer in a public space during daytime hours. If they want to take out the car on their own, ask for some kind of collateral, like their wallet (including credit cards). If the buyer is interested in purchasing the car and wants an inspection, ensure that they cover the cost of this.

Negotiate the price: Know how much you're willing to accept, and only settle for this amount.

Close the sale: Be ready to transfer the vehicle's title and other documents. In some states, you will need to cancel your car's registration and complete a notice of transfer or release of liability form.

Leasing vs. buying a car
When you're in the market to buy a new car, you'll probably consider either financing or leasing a vehicle. But what are the advantages and disadvantages of each? We'll help you decide which is the right choice for you.
Leasing a car
When you lease a car, you sign a contract that lets you borrow a vehicle for a set period of time. You're responsible for making regular payments, usually every month.
At the end of the lease, you must return the vehicle to the party that gave it to you. Some lease contracts give you the option to purchase the vehicle at the end of your lease term.
Pros
Lease payments are considerably less than financing.
You can often afford to lease a more expensive car than you could buy.
Fixed monthly payments.
New car leases are often covered by the manufacturer's warranty for the length of the term.
Cons
If you want to buy the car at the end of the term, you often pay more money than if you financed the car.
Leases often have mileage restrictions.
Wear-and-tear on the car could result in you owing money to the dealer at the end of lease.
Difficult to get out of lease early.
Financing a car
When you finance a vehicle purchase, you make monthly loan payments for a set term. At the end of the loan term, the vehicle belongs to you.
Because you are borrowing money to purchase the vehicle, the lender will charge you interest. As a result, you are paying more for the vehicle than if you bought it outright in the first place, but you spread this cost over a longer period of time.
Pros
Payments go toward ownership.
No future payments after loan paid off.
Own an asset at the end of the loan term.
Fixed monthly payment rates.
No mileage limits or hidden costs.
Cons
Higher monthly payments than leasing.
Any issues with the car are yours to deal with, especially if the car is not under warranty.
You're responsible for paying for repairs.
If you have bad credit, it can be hard to get a loan.
Selling the car can be difficult.
Auto loans
Shopping for a car can be stressful. It's one of the most expensive assets you'll purchase, and with pushy salesmen in the mix, it's enough to push you over the limit.
When you're in the market to buy a car, it's important to know just how much you can afford.
According to Experian, the average monthly payment for auto loans was $579 in June of 2022. The price was $471 for a used vehicle and $617 for new in Q3 2021. Typically, states in the Western U.S. have higher monthly car payments than the rest of the nation.
Your credit score will impact the interest rate you'll be offered for financing. If your credit score is less than stellar, consider looking at bank programs that cater to people who are taking charge of their debt. If you do take on an auto loan, read your documents carefully, watching for penalties, administration costs and other unexpected fees.
In general, you shouldn't budget more than 10% to 20% of your gross pay for a vehicle each year. So if your yearly income is only $40,000, you shouldn't spend more than $400 to $800 a year on a car.
More: Car loan calculator
Ask the eight ball
Want to learn more about the magic world of autos? Shake the sphere for eight financial facts.
Electric vehicles
Maybe you're thinking about the environment, or the high cost of gas nowadays. Even though gas prices have declined since their summer peak, they can still be a deterrent for those looking to get a car. As of September 2022, the national average for a gallon of gas is $3.83.
Electric vehicles are increasingly popular in the U.S, with EV users jumping from 400,000 in mid-2018 to 1.7 million in the first quarter of 2022. While you may save on gas money with an EV, it is important to understand the other costs associated with owning them. It is also important to understand what type of EV works for you.
Types of electric vehicles
Electric vehicles fall into three main categories: all-electric vehicles (EVs), plug-in hybrid electric vehicles (PHEVs), and hybrid electric vehicles (HEVs).
All-electric vehicles (EVs)
Plug-in hybrid electric vehicles (PHEVs)
Hybrid electric vehicles (HEVs)
Run off battery alone
Combo combustion engine and electric motor
Combo combustion engine and battery operated motor
Driving range between 150-400 miles
Driving range between 20 -40 miles before using fuel
Less charging required
Also known as battery-electric vehicles (BEVs)
Motor draws power from battery
Battery charged by regenerative braking
The sticker price of a EV can be more expensive than the average internal combustion engine (ICE) vehicle but some drivers seek them out for the potential savings on gas. As a comparison, a Tesla Model Y has a base price of $65,990 while a 20022 Mercedes-Benz GLA250 has a base price of $36,400.
If you're thinking of buying an electric vehicle, the federal government offers a $2,500 to $7,000 tax credit for certain vehicles.
Additionally, many states offer tax credits and incentives toward the purchase of an EV. Some of these state and local credits extend to the purchase of used EVs as well.
Buying a used EV
It used to be hard to unload a used electric vehicle. Now, the demand is so great it's hard to keep them on car lots.
Limited supply and increased demand led to the average price of used EVs to increase 25% between March 2021 and March 2022.
If you're looking to buy a used electric vehicle, you may find yourself having to wait a bit longer — and pay more than you anticipated. While older model EVs traditionally depreciated up to 52% over three years, that's not the case any longer. In fact, buying a year-old used Tesla Model 3 will only save you about 2.1% from buying the same car new.
Whether you're looking at buying a new or used electric vehicle, be sure to determine what type of charging station the vehicle requires, and if your home has the electric panel that can handle what's recommended.
The life of the battery of an electric vehicle is also an area of concern. While cars that are 10 years old have seen only a 10% degradation in their battery, the cost of replacing an energy source can run up to $20,000. When buying an EV it is also important to factor in the costs of charging.
The federal government requires that EV batteries are covered for eight years, or 100,000 miles, so you'll also want to pay close attention to the vehicle's age and mileage.
Test your auto knowledge
How many miles is the average American estimated to drive this year?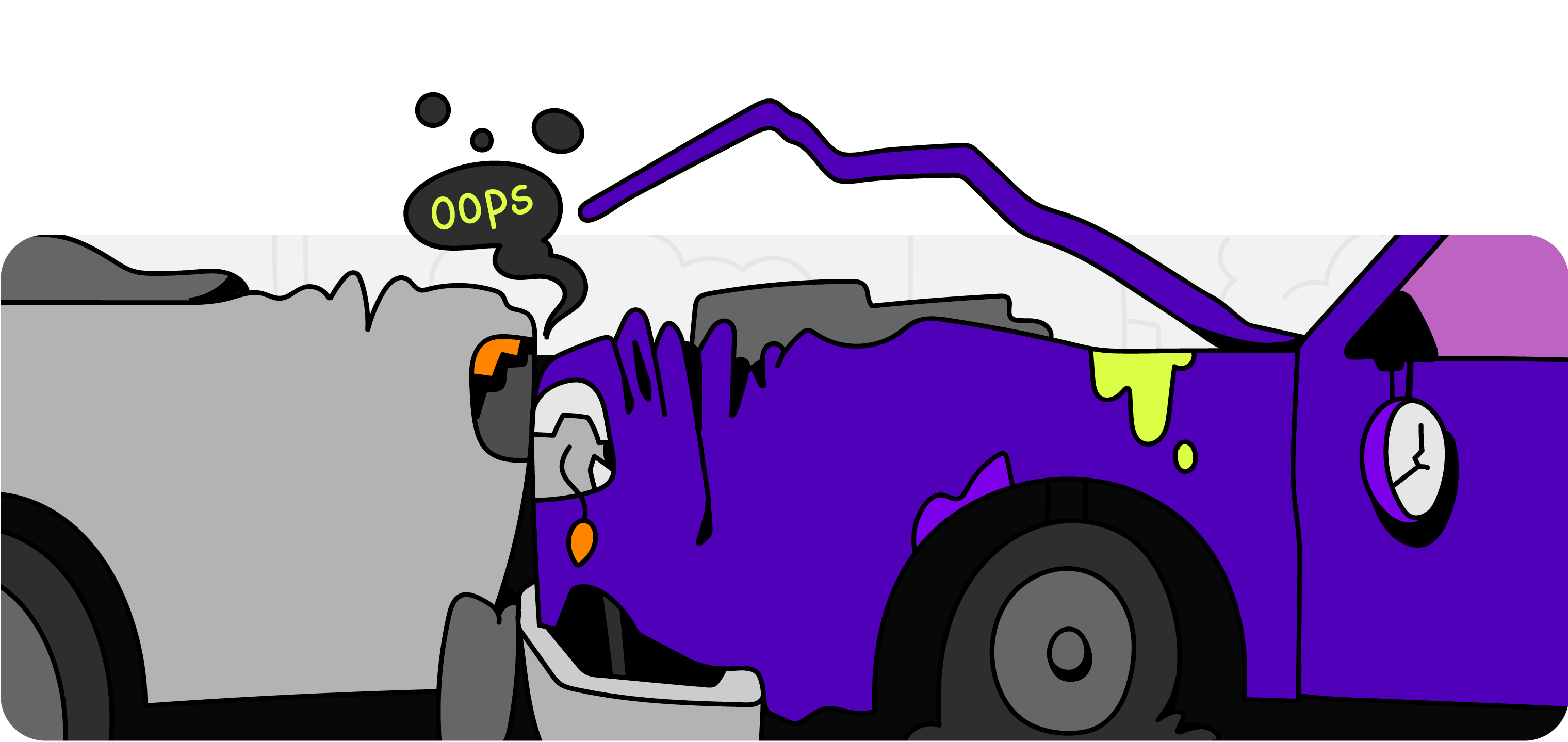 Car insurance
Driving takes more than just a car. You need to keep your attention on the road, be constantly aware of your surroundings, and make sure your car is functioning properly.
Car insurance is designed to give you and others peace of mind in the event of an accident.
There are a few types of coverage you need to know about before hitting the road:
Liability coverage. If you cause an accident, damage property, or injure someone with your car, liability coverage will come into effect. Liability insurance is a necessity in most states.
Collision coverage. Collision coverage covers any damage to your car regardless of whether you or someone else is responsible.

Comprehensive coverage. If you're not driving your car and something happens to it — like if it's stolen, vandalized or damaged by falling objects – this insurance will kick in and help pay for repairs.

Personal injury protection. This covers things like medical and rehabilitation expenses if you or your passengers are injured in an accident. It also reimburses lost wages if you can't work. It is sometimes referred to as "no-fault" insurance and the details of how it works can change state-to-state. In "at fault" states the driver who is deemed responsible for the accident must pay for damages. In no-fault states your personal injury protection must cover the damages, regardless of who is at fault.

Uninsured or underinsured motorist coverage. This provides coverage if you're in an accident caused by an underinsured or uninsured driver. Most states require this coverage to be included with your plan. Underinsured coverage is slightly different but is often bundled with uninsured. If the at-fault driver has insurance but not enough to cover your full expenses, then that is where underinsured coverage comes in to make up the difference.

Gap insurance. If your car is damaged beyond repair, gap insurance kicks in. It reimburses you for the difference between the cash value of your car and the amount you owe on an auto loan.

Accident forgiveness
Some insurance providers offer accident forgiveness on their policies. If you're a driver with a clean driving record, you may be able to purchase this feature or it might be offered to you.
Accident forgiveness ensures that if you are in an at-fault accident, the amount you pay for premiums won't rise after your first incident. The accident will still appear on your driving record, you just won't have to pay financial penalties on your policy.
Not all insurance companies offer accident forgiveness, so be sure to inquire if your provider offers this. If not, take time to compare auto insurance policies among different companies to ensure you get the best rate.
Accident prevention
Driving can be deadly. In fact, in 2021, the number of traffic fatalities was at a 16-year high.
Whether you find yourself driving at night, or having to frequent one of the most dangerous roads in America, these tips can help you drive a little safer. Besides preventing accidents, safe driving can also help keep your insurance costs down.
Don't tailgate: Ideally stay at least one car length behind the vehicle in front of you. The distance can give you time to brake in case they stop suddenly.
Check your blind spots: Never make a turn or lane change without making sure they're clear, and avoid driving in other vehicles' blind spots.

Check your mirrors: Before starting on a drive, angle your mirrors so you can see the road and objects behind you.

Use your signals: Always indicate turns and lane changes.

Follow the rules at four-way stops: The first vehicle that comes to a full stop has the right of way, then you yield to the car on the right. If two vehicles come to a stop simultaneously, the vehicle on the right has the right of way. Left turning vehicles must also yield to cars going straight if they come to a stop at the same time and are facing one another.

Use your lights: Daytime running lights can help you see obstacles in front of you, and let others know that you're there. As the sun starts to set, be sure you have your headlights turned on and that they are operating properly.

Merge cautiously: When you're in a traffic jam and cars are trying to get in, be considerate and accommodate them if it's safe to do so.

Follow traffic signs and speed limits: This is common sense, but the signs and speed limits are there for your safety.

No matter where you drive, you're bound to encounter bad drivers. By following these tips, you can know that you're doing your best to not be one of them.
How to avoid car theft
Car thefts have been on the rise. In 2021 alone, there were 932,329 vehicles stolen nationwide. That's a 6% increase from 2020.
As of November 2022, there have been over 745,000 vehicles reported stolen.
No one wants to imagine that their car will be stolen, but there are steps you can take to help protect your vehicle from ever meeting this fate.
Common sense: Be sure to lock your doors and windows. Park where there's a lot of lighting, and if you have a garage, parking your vehicle inside is a good idea.
Warning devices: Installing car alarms helps stop would-be thieves. You can also use devices like brake and steering wheel locks.

Immobilizing devices: These days there are many sophisticated technologies that can prevent your car from being stolen. Things like smart keys, kill switches, ignition disablers, and fuse cut-offs can all be installed in your vehicle.

Tracking devices: GPS and other technologies can help authorities locate your vehicle if it's stolen.

It's also important to keep a record of your vehicle identification number (VIN) along with any documents you have related to the purchase of your vehicle. This can help you recover your car if it is stolen.