Retiring could be your chance to go on a looong vacation --- but success is all in the planning. You'll have to live mostly on your savings, and your money can stretch a lot further in some states than in others.
Popular spots like Arizona and Florida are pricey and have uneven access to affordable health care. Clearly, there's more to retirement planning than picking a sunny state and packing up the moving van.
So, don't just throw darts at a map! We've looked at factors including living costs, health care and climate to come up with our list of the worst states to retire in. We count down to the worst of all.
25. Delaware
Life in Delaware is all about peace and quiet. Quaint towns lined with art galleries are bordered by sandy beaches perfect for long walks and soaking up the generally agreeable weather.
However, it's worth knowing that the median home listing is currently $275,000 and rising, while the median rental price is $1,300 — so life in Delaware isn't exactly the cheapest.
And among the greatest inconveniences here are the lack of public transit; the perpetual potholes and construction on the Delaware stretch of I-95; and the constant flow of tourists feeding those blasted seagulls on the beach.
But hey — no place is perfect, right? The local health care system is middling when it comes to quality and access, and the crime rate is close to the national average.
24. Texas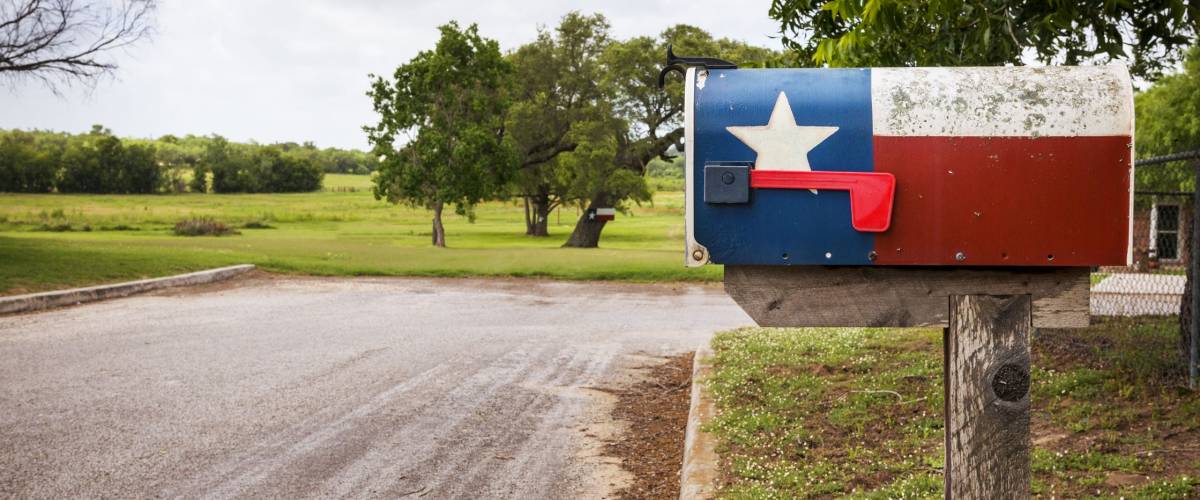 The Lone Star State offers a gorgeous landscape, hot summers and mild winters, and plenty of BBQ, Blue Bell Creamery ice cream and fried goodies to keep you fed and happy.
But seniors looking at relocating here should be aware of the state's health care shortcomings: Texas has the third-worst physician-to-patient ratio in the country, which makes it difficult to access much-needed specialist care.
Nursing homes also are poorly staffed and have been cited for numerous violations over the years. Texas has double the national average number of nursing home complaints, according to the health care information site Healthline.
Politically, the state bleeds red — but even if your politics don't match, you should still find Texans among the most hospitable people you'll ever meet.
23. Oregon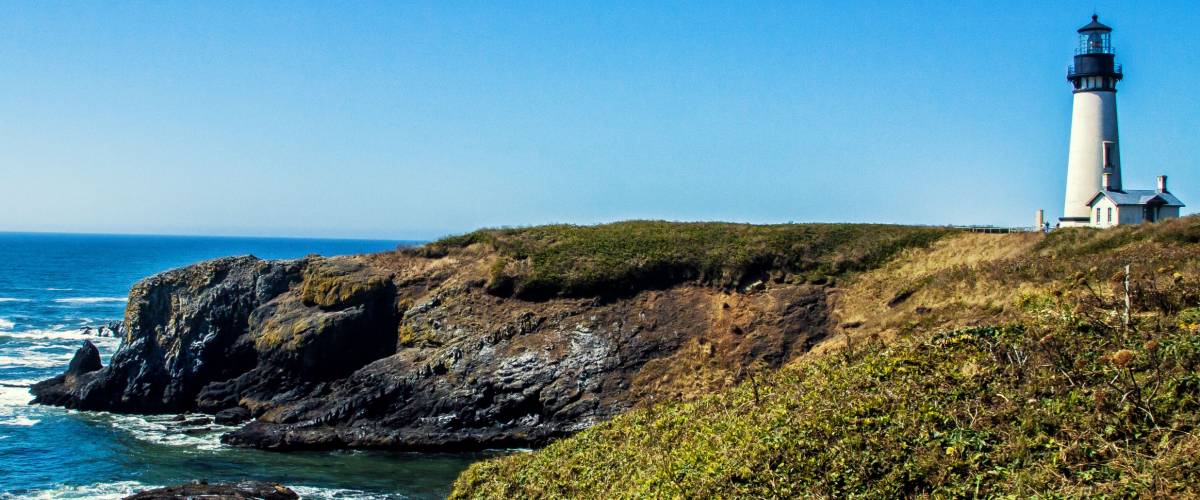 If you're sick of paying sales tax, love good coffee, enjoy both mountains and beaches, and have a yen for Shakespeare and the arts, then Oregon is definitely a great spot to visit.
But when it comes to relocating to Oregon, the main issue you'd encounter are the prohibitive housing costs. In popular cities like Portland, Bend and along the coast, housing costs have risen 7.5% in the past year.
The current median house price statewide is $350,000, and renting a one bedroom in Portland will set you back $1,366 a month.
Other issues are the constant rain in many areas and a new trend of long-lasting forest fires in the summer. And let's not forget that Oregon is long overdue for the big one: a massive earthquake.
22. South Carolina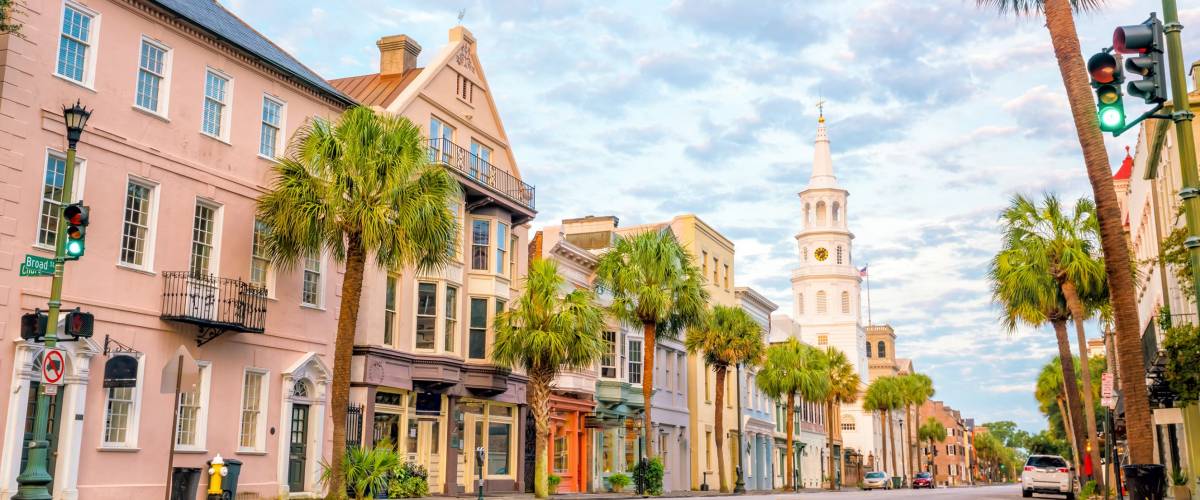 If you're looking for warm weather, a slower pace of living and plenty of things to do in the great outdoors, then you might consider retiring in South Carolina. But understand that there are some health care and safety issues.
The cost of living here is more than 7% lower than the national average — but so are the paychecks. This results in unequal access to health care, which is a shame because the state is home to some of the top hospitals in the U.S.
Potential residents also should be aware that South Carolina has ranked in the top 10 for obesity in recent years, and among the worst states for violent crime.
But if you've got a good retirement income planned and South Carolina's small-town feel still appeals, then there are definitely some safe, affordable suburban places to settle down, such as Wellford (median home value: $78,800) or Edgefield ($92,300).
Maximize your retirement income with this calculator
21. Michigan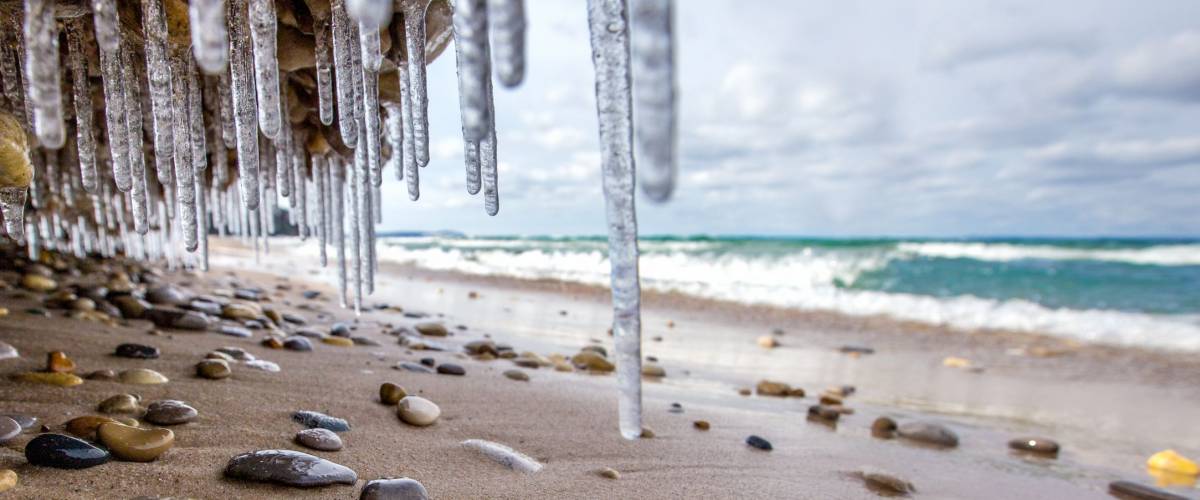 With so many cultures represented in Michigan, residents enjoy an amazing selection of foods and festivals year-round. Plus, the state has coastline on four of the five Great Lakes, so there's no shortage of outdoor fun to be had.
The main downside for retirees is that Michigan's serious and lake-effect snow that promise a lot of shoveling, dangerous winter driving and huge potholes when the roads thaw and crack in the spring.
Public transit in Michigan is notoriously underfunded and underdeveloped, so you can expect to drive everywhere. (But hey, maybe that's good for the state's famed auto industry?)
All that driving comes at a high price: Michigan's car insurance costs are among the highest in the nation, averaging $1,364 a year, according to the National Association of Insurance Commissioners.
20. Tennessee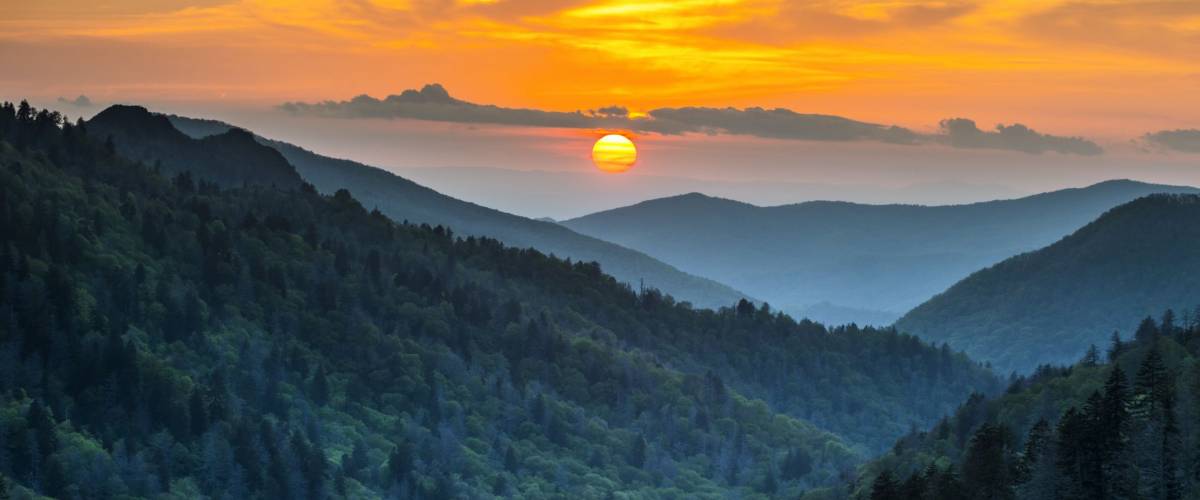 The land of the Great Smoky Mountains, home of slow-cooked Memphis-style barbeque and birthplace of country music has been an attractive family-friendly destination for years.
Unfortunately, Tennessee's ongoing problems with federal health care funding and the increasing costs of drugs and medical procedures have resulted in reduced hospital functions and several hospitals having to close their doors.
Crime also is a problem in Tennessee: Memphis has been called the fourth most dangerous city in the country and has the highest rate of violent crime in the state, followed by Athens and Dickson.
Still, with retirement savings and a good pension coming in, you could retire happily and enjoy the local wines and whiskies in lovely and safe Oak Ridge (population 29,200), Norris (1,690) or Lookout Mountain (1,930).
19. Illinois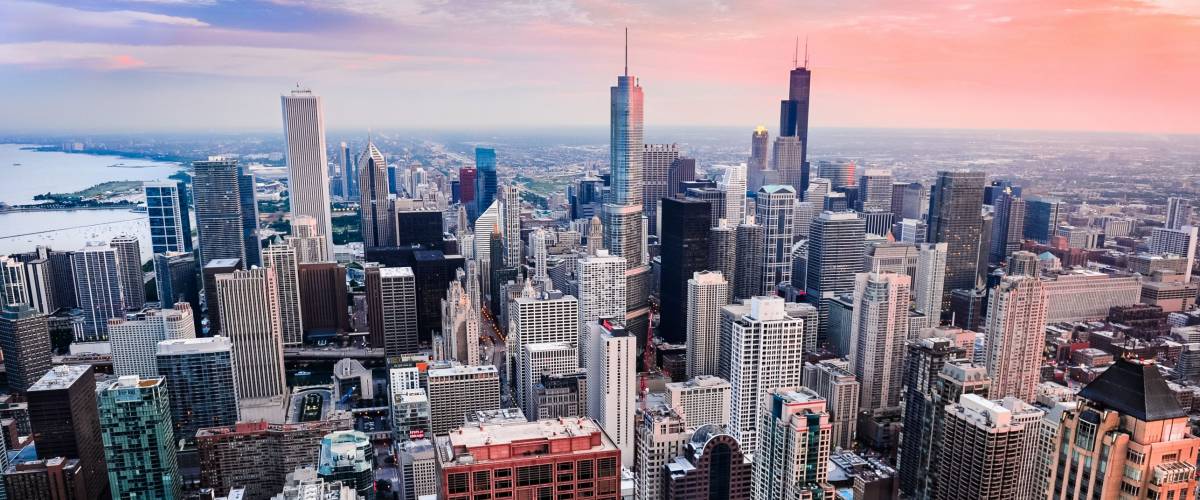 Illinois is a music lover's paradise with its famous seasonal music festivals and live music every night in Chicago. Outside the towering Windy City, the rest of the state is mostly suburbs and farmland, which means great fresh produce and lots of farmers markets.
However, you might want to look elsewhere for an affordable and comfortable retirement.
Even with the senior citizen homestead exemption that gives homeowners money back during tax season, Illinois property taxes are the second highest in the country, according to SmartAsset.com.
Homeowners pay a hefty $2,130 in property taxes for each $100,000 of a home's value — a significant drain on retirement income. Illinois residents also must deal with a high sales tax of 8.19% and extreme weather throughout the year.
18. Georgia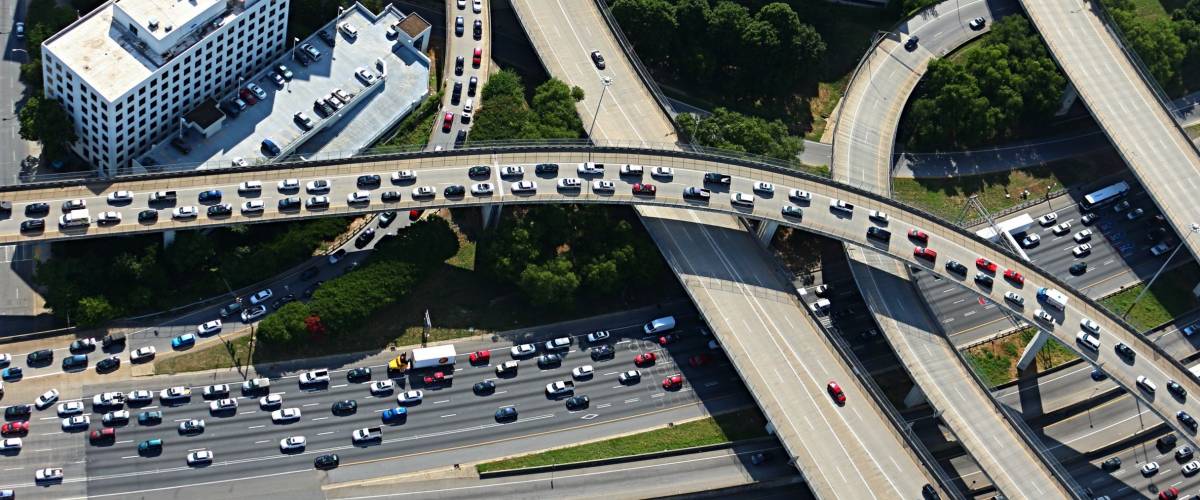 Georgia is all about Southern charm, from its quaint small towns to its whimsical street names like North Druid Hills, Snapfinger Road and Five Points Trickum. The state also offers big-city amenities in Atlanta, as well as beaches, mountains and lakes.
Unfortunately, some changes over the last few decades have made Georgia less hospitable for senior living. Suburban sprawl has increased the number of cars on the roads, creating traffic congestion in Atlanta that now rivals that of Los Angeles.
When combined with the year-round heat and humidity, the traffic has created a serious smog problem.
Although the cost of medical care is comparatively low here, Georgia's health care system is having major funding problems that have forced several hospitals to shut emergency rooms or close down entirely.
17. Alabama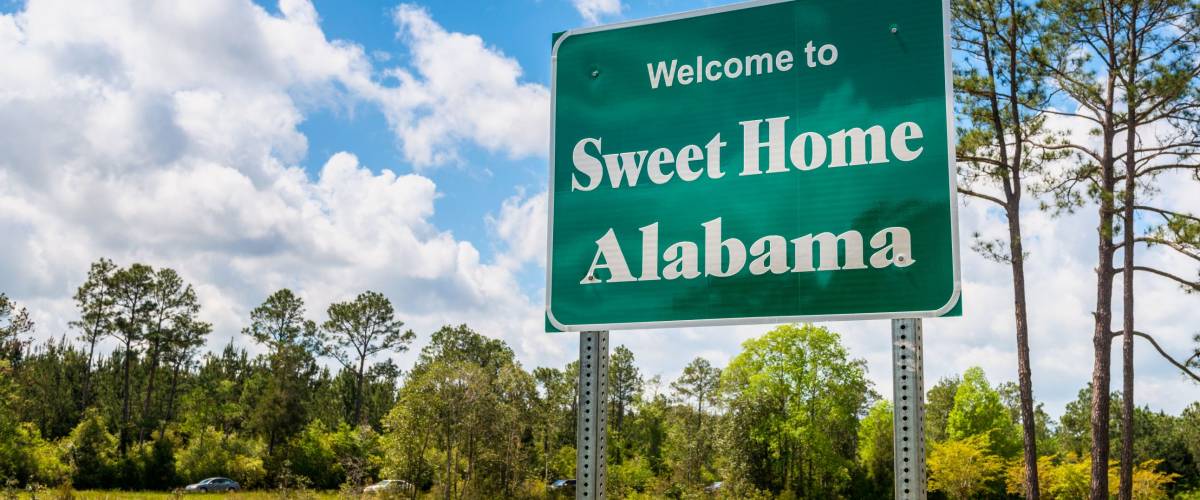 Ultra-polite Alabama is home to silky sand beaches that rival Florida's, as well as a thriving arts and literary scene and the famously rare Royal Red shrimp that taste like lobsters.
And let's not forget the Robert Trent Jones Golf Trail, connecting what are widely recognized as the best public golf courses on the continent.
Now for the bad news: Alabama is filled with tornadoes and punishingly humid summers, plus it often finds itself in the path of hurricanes.
The state also has the eighth-highest crime rate in the U.S. The negatives effectively balance out the positive aspects of Alabama's lower-than-average cost of living.
16. Connecticut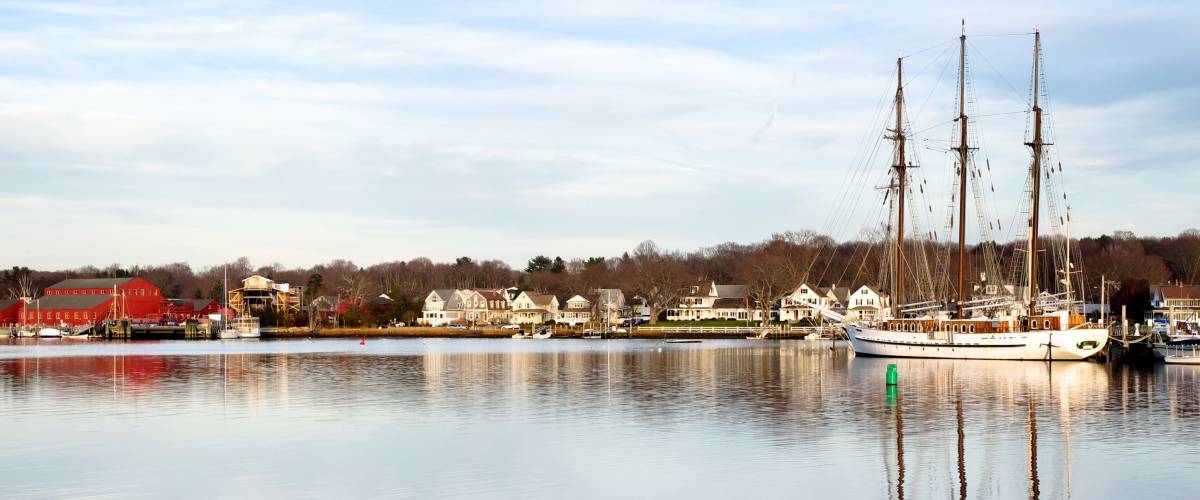 Connecticut is a truly picturesque corner of America with its charming colonial housing, breathtaking lakes and full-bloom cherry blossoms every spring.
With its balanced mix of urban and rural life, its famed "apizza" (super thin-crust pizza that allegedly rivals the Neapolitan) and a small but mighty microbrewery scene, preppy Connecticut seems to have something for everyone — for a price.
Residents pay high state income taxes and the third-highest property taxes in the U.S. And despite being the richest state based on per-capita income, Connecticut has serious budget issues, including stubborn deficits.
None of this bodes well for the future of the state's infrastructure or public services, particularly for the retirees who would rely on them the most.
15. Indiana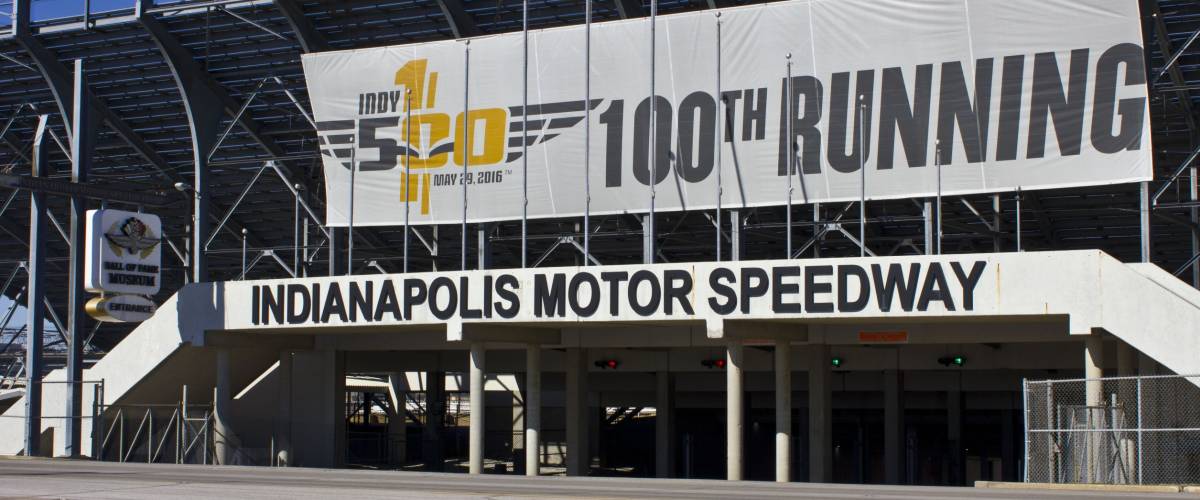 Indiana might be attractive for retirees who want to relocate to a temperate four-season climate. Summers are perfect for enjoying the state's many small town fairs, the famous Indiana State Fair and auto racing's Indy 500.
There's more good news: The state doesn't tax Social Security benefits and has low property taxes and a low average cost of living.
You'll also find fair health care options and affordable (if rising) real estate costs, with a median house price of $130,000.
But Indiana has the third most tornadoes in the country. Plus, it has the worst water pollution, and its industries release the most toxic chemicals in the country, according to the EPA. Talk about bad air!
14. Maryland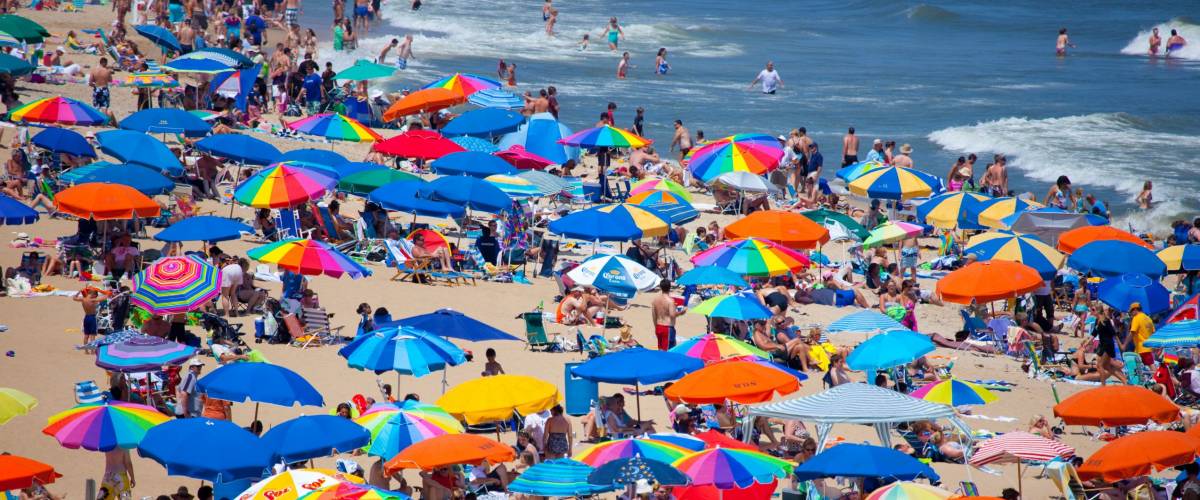 Unlike some other states on this list, Maryland is full of culture and things to do. Residents enjoy a unique art scene, pristine family-friendly beaches and fresh mountain air. And let's not forget the legendary crab cakes!
Yet the state ranks low in equality. This translates to high crime and low property values in some areas, and astronomical housing costs in safer neighborhoods.
Retirees also should note that Maryland has high taxes, including a recently hiked gas tax, a 6% sales tax, plus estate AND inheritance taxes.
And given that most of Maryland is at or near sea level, if the high cost of living doesn't wipe out your savings, then a flood just might.
13. Mississippi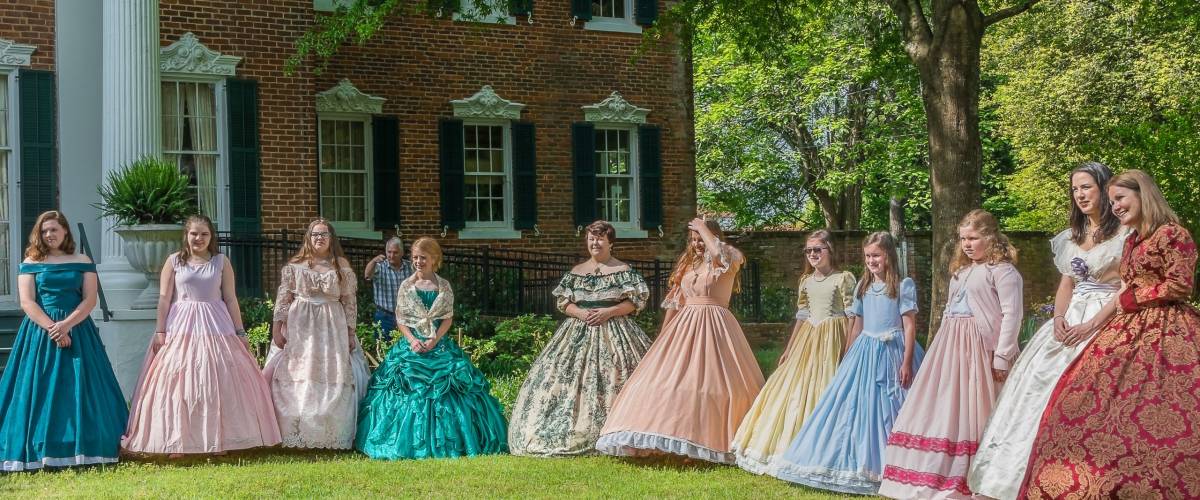 Mississippi was the birthplace of blues music, and today the state is renowned for its amazing Southern cooking. Residents like to take life at a slow and relaxed pace.
But it's a poor state, with one of the lowest incomes per capita in the country.
It's also among the worst for health care quality and outcomes. It's the third most obese state in the U.S. and has been hit particularly hard by the opioid epidemic.
Sure, the taxes are lower than average. But when you consider the state's long tradition of racial tensions and terrible tornado season, Mississippi seems like a less-than-ideal choice for retirees looking for a quiet retreat.
12. Oklahoma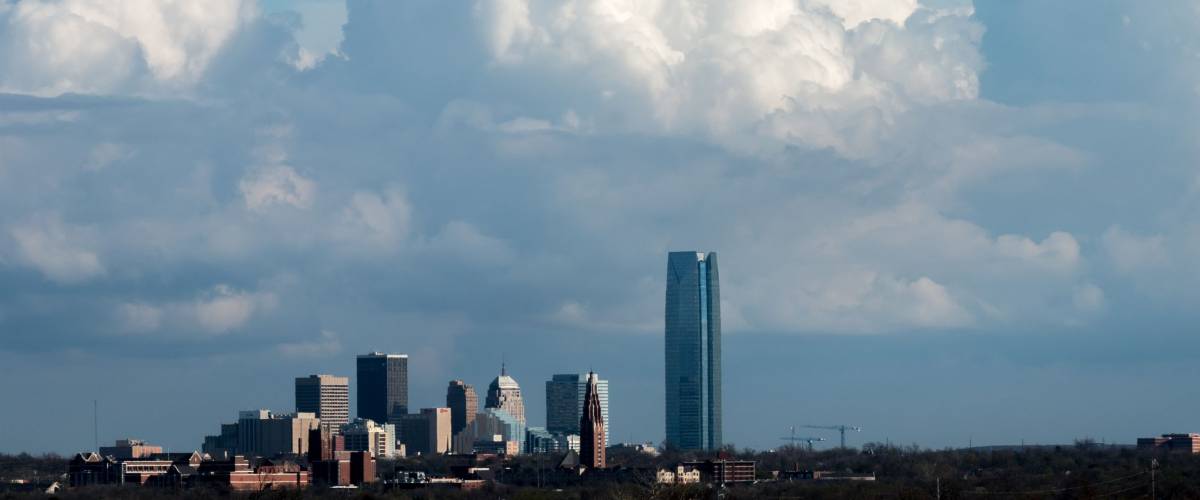 With wide expanses of farmland and a fairly warm climate, Oklahoma could be a quiet retirement paradise — if not for the tornadoes.
The state is smack in the middle of "Tornado Alley," an area of violent storms and destructive winds year-round. March, April and May are the stormiest months.
The frequent battles with Mother Nature have left Oklahoma's roads and bridges in need of major repairs.
Add in the low number of doctors per capita and a higher-than-average crime rate in its cities, and there's not much left to admire about Oklahoma other than the glorious sun setting over the wreckage of your retirement dreams.
11. California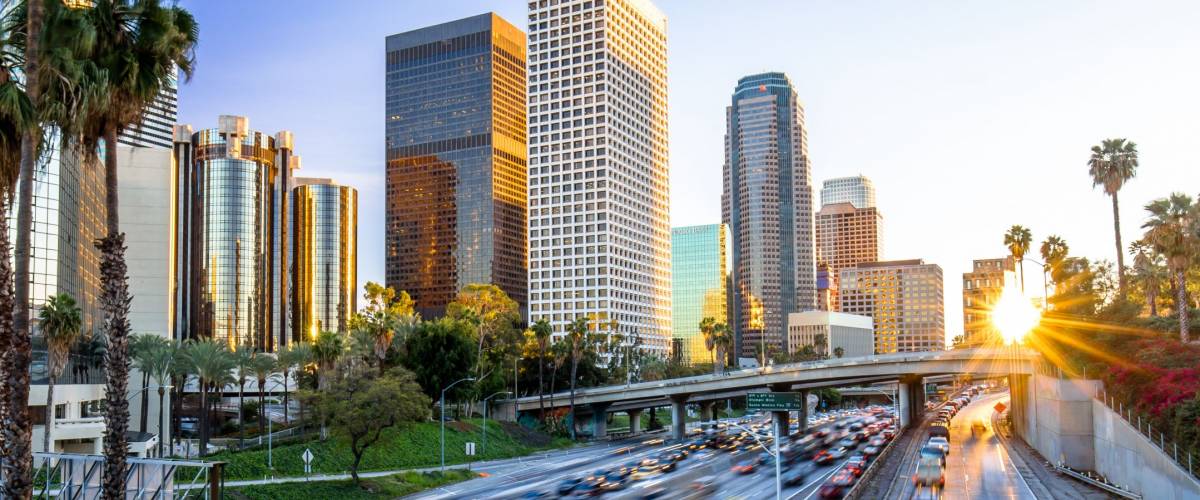 It's hard to enjoy California's sunny weather when you're struggling to pay the bills — which is not something you want to deal with in your retirement.
Bankrate found that California has the second-highest cost of living, the fifth-worst tax burdens and the seventh-worst health care quality in the U.S.
The state's sales tax is the highest in the country, and the roads are in terrible shape due to decades of bureaucratic bumbling on whether to raise the gasoline tax.
Perhaps all of this is what has driven 15% of pensioners out of Cali to live out their golden years in neighboring states. Frankly, if you dream of spending your retirement years in the sun, your retirement dollars will stretch further in Nevada, Arizona and Oregon.
10. Alaska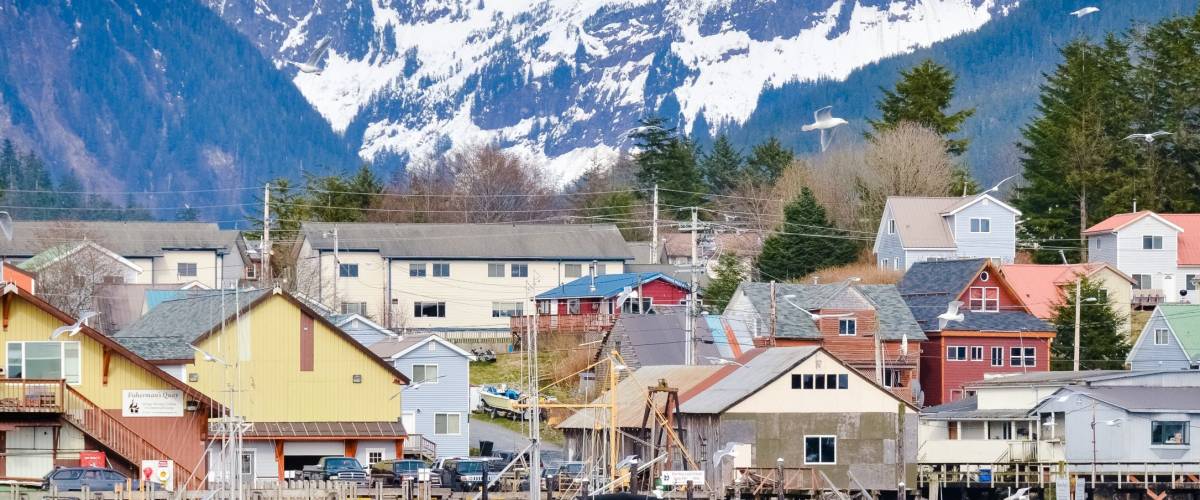 With its awesome mountains and streams, Alaska is home to a majestic landscape and an almost forgotten way of life. There's nowhere else in the U.S. where you can find such great fishing, reindeer sausage or a canoe ride out to see the glaciers in person.
But while it may be a fantastic place to visit, Alaska is not ideal for retirement.
Although state and city taxes and real estate prices are lower than in other states, the cost of living is very high in Alaska, since most food, clothing and basic items have to be flown in from elsewhere.
The cost of health care also is the highest in the U.S. and rising, says CNN. Here, a standard knee replacement could cost five times more than in Seattle.
9. New Mexico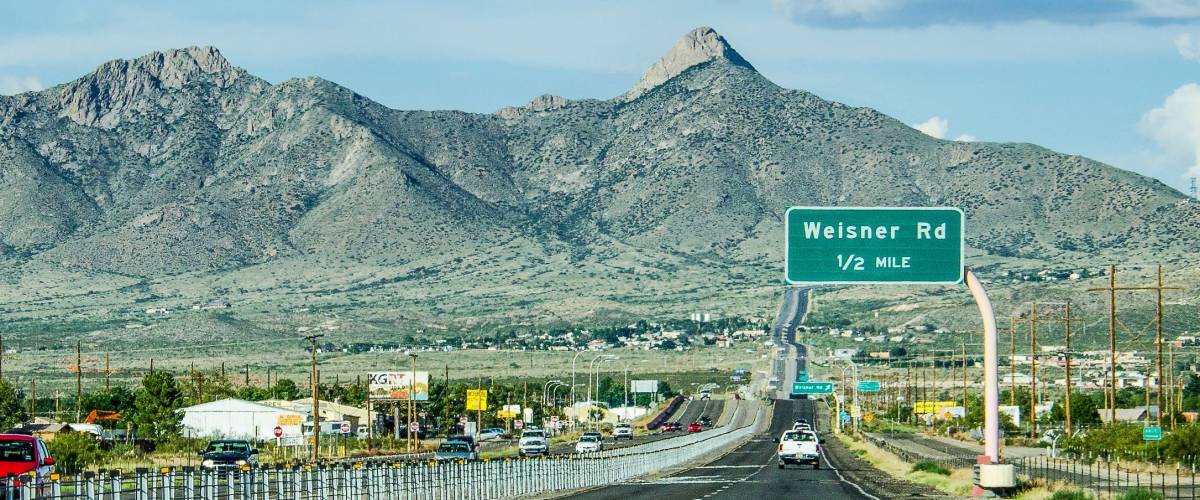 This desert state is known for its amazing stargazing and red or green chili, served with absolutely everything. New Mexico also hosts fiestas year-round, including the wacky Roswell UFO Festival and the 300-year old Fiesta de Santa Fe.
The state has adequate health care and a decent number of doctors for the population, but fun and quirky New Mexico can't seem to strike a balance between cost and quality of housing and lifestyle.
Across the state it's cheaper to rent than to own. But if you're buying, housing costs 5% above the national average in Albuquerque and almost 20% higher than average in sought-after Santa Fe. In Las Cruces, violent crime and property crimes are among the highest in the nation.
If you're still interested in retiring in this sunny and spirited state, then multiple sources cite Los Alamos as among the safest, cleanest and most temperate places to live in New Mexico.
8. Rhode Island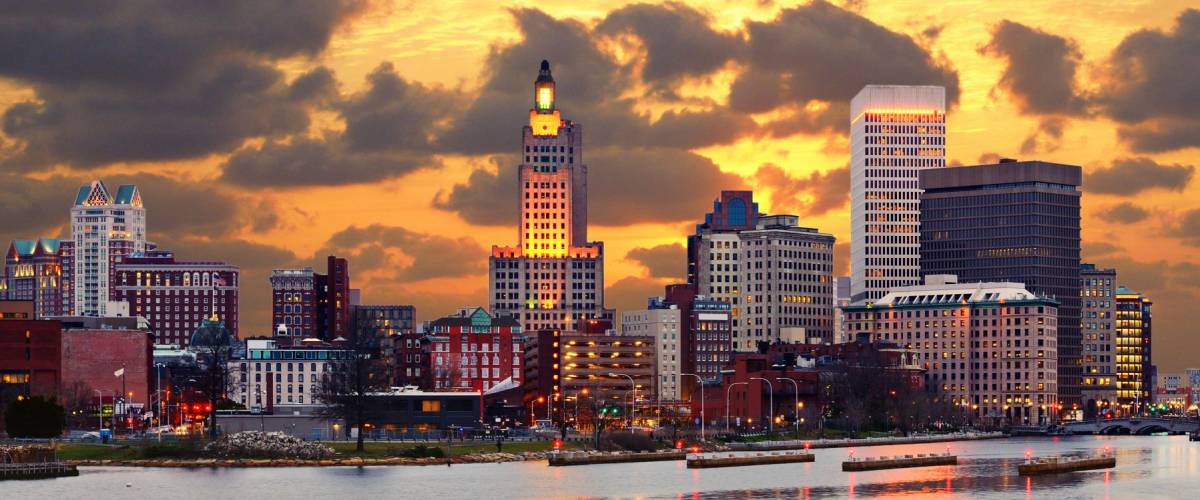 Yes, the attractive coastline is lovely in the summer, and the baked, stuffed clams are to die for — but the lack of diversity and entertainment, harsh snowy winters and high taxes and cost of living mean Rhode Island is less than ideal for most retirees.
Safe and desirable areas such as Newport are prohibitively expensive to live in, while up-and-coming capital Providence has a history of political corruption.
The tiny state also suffers from the worst transportation infrastructure in the country and some of the highest electricity prices, according to data by McKinsey. The one spot where Rhode Island excels is with its great health care, ranked seventh in the nation.
If retirement in "little Rhodie" still beckons, then the best way to settle in is probably to get a recreational fishing license (free for state residents 65 and up!) and drop anchor in a solid — and winterized — boat.
7. Kentucky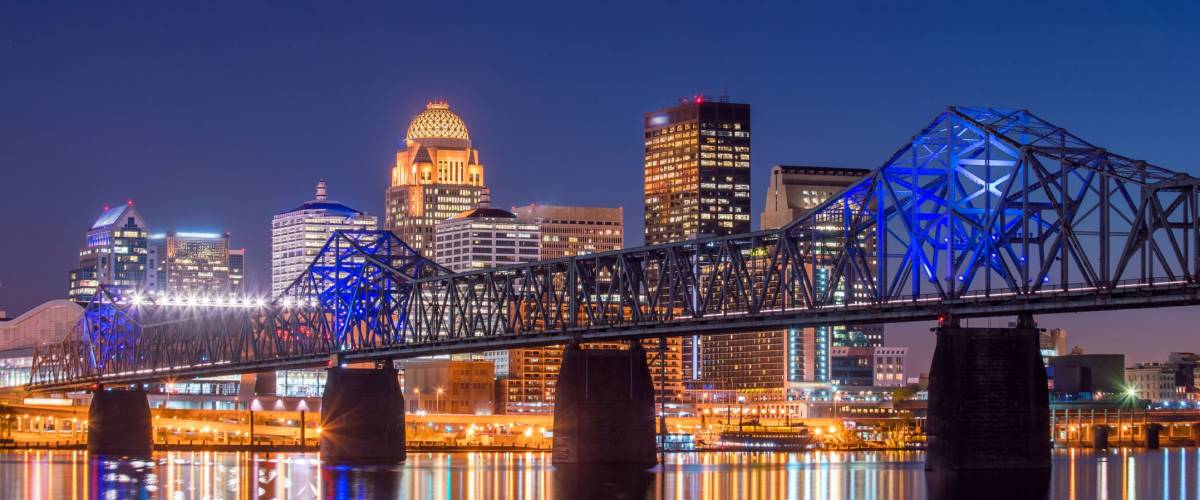 Kentucky's strengths lie in its fantastic bourbon, its tax breaks for retirees, its highly ranked colleges and the nationally respected Humana Arts Festival in Louisville. But the state also has crippling poverty, particularly in its eastern part.
Social Security benefits are not taxed by the state, and up to $41,000 of other retirement income is safe, too. However, 11% of Kentucky seniors live in poverty, and Kiplinger found average health care costs for a retired couple total more than $384,000.
Senior health is poor, thanks to higher-than-average rates of smoking, a lack of physical activity, and limited access to affordable and nutritious food.
These issues pretty much even out the benefits of the generally low cost of living in the Bluegrass State.
6. Arkansas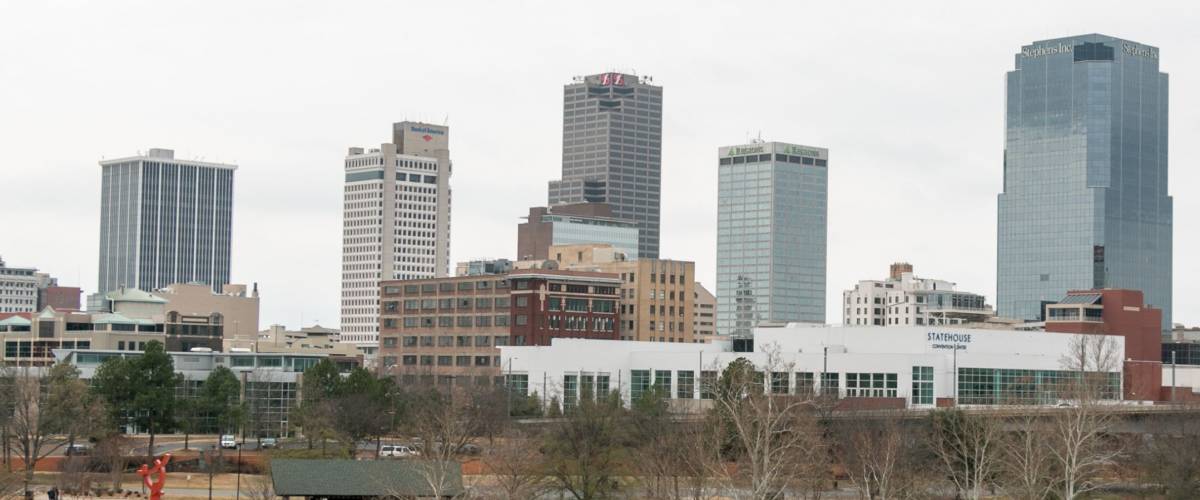 With its endless natural beauty and fairly low cost of living, Arkansas might look like a great place to retire.
Unfortunately, the state's pretty hot springs haven't kept it from being rated a terrible place for seniors.
Bankrate notes that Arkansas has one of the nation's highest crime rates in the country and one of the lowest scores for health care. WalletHub's most recent ranking put the state dead last for quality of life.
It's worth noting that Arkansas wins high marks for affordability. You'll have to decide if that outweighs the crushing summer humidity and the resulting hordes of hungry mosquitoes.
5. New York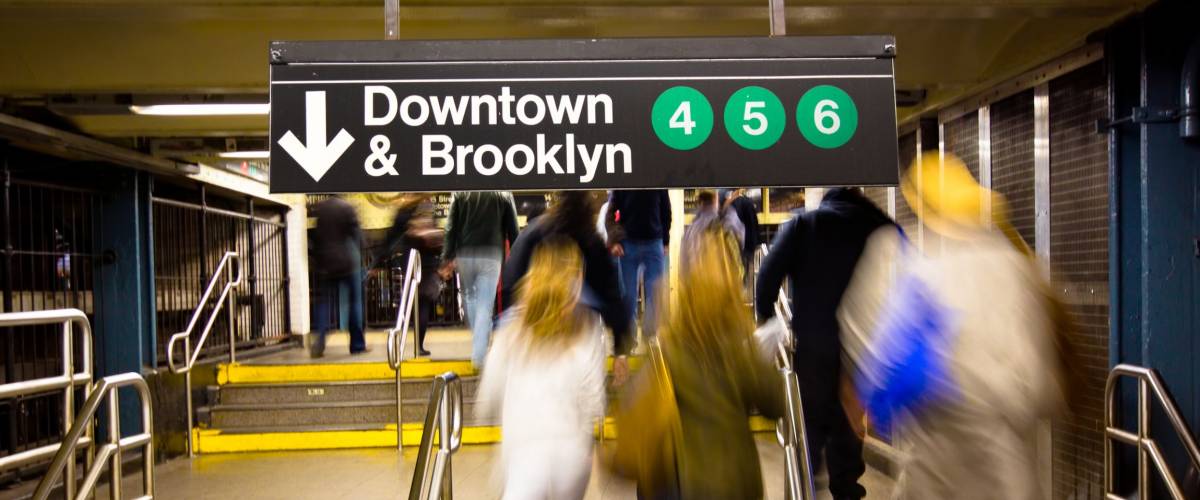 New York City is a simmering hotbed of culture and activity, but it's also notoriously expensive. Of course, there's more to the state than just the nation's largest city.
You'll find pretty historical cities like Tarrytown and Albany, and lots of charming towns along the state's rural roads, mountains and lake-dotted landscape.
But no matter where you settle, the cost of living in New York state is 29% above the national average. To cap it all off, Bankrate put New York 48th among the states for senior health care costs and quality of life.
New York might be an interesting place with lots of variety, but the fact is the state doesn't offer much support for retirees living on a fixed income.
4. Hawaii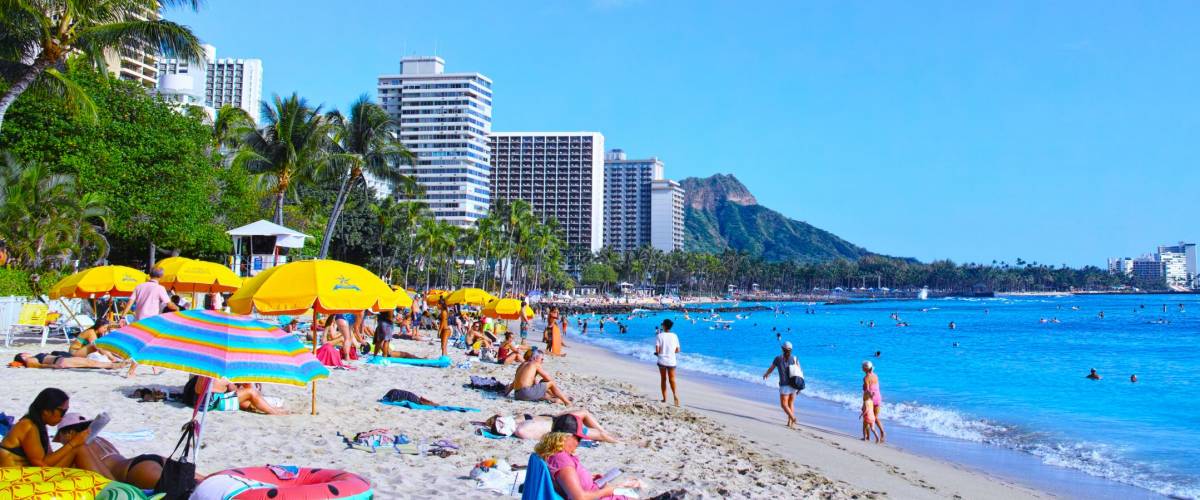 With their breathtaking beaches and mountains, the islands of Hawaii might seem like the ideal port of call for active retirees. Unfortunately, nearly everything you'll need to live a fairly low-key middle-class lifestyle is exorbitantly expensive here.
The islands have limited space for housing, which drives up rents and home prices and pushes most people to live in expensive high-rises in crowded cities.
Also, because Hawaii is so far from everything, basic household items, clothing and groceries must be flown in and often cost twice as much as on the mainland. Hawaiians also pay the highest gasoline prices in the U.S.
If you can put up with the vog (volcanic smog), overcrowding and clueless tourists, then you might enjoy retiring in Hawaii. Just make lots of local friends, because you won't be able to afford to visit your mainland friends and family anytime soon.
3. West Virginia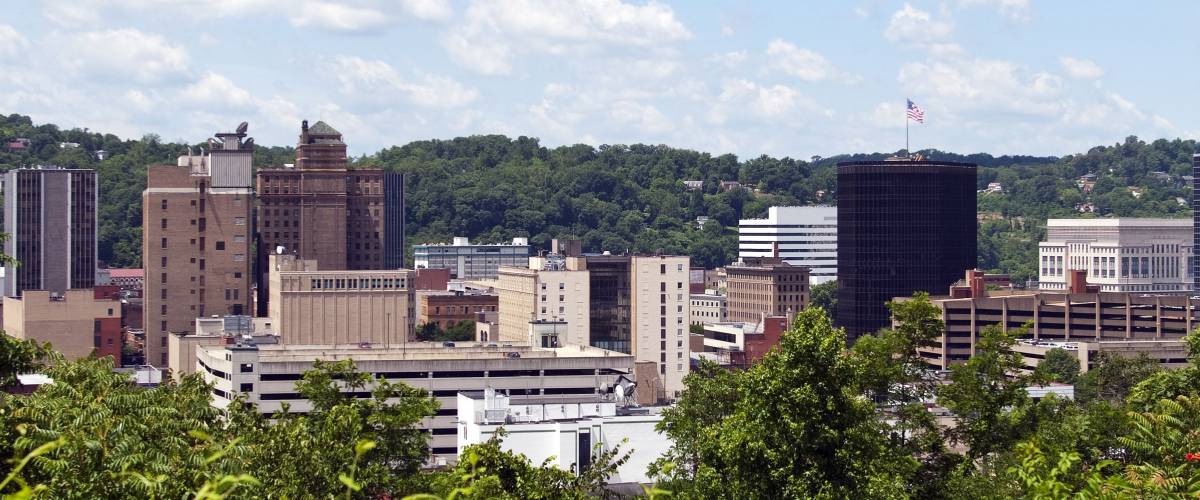 West Virginia is known for its hunting, whitewater rafting, and its residents' devotion to comfort food and venison. The state also has plenty of all-American charm in towns like Charleston.
Interested folks will note that the cost of living is 3% below the U.S. average, and that the Mountain State is considered tax-friendly for retirees. Unfortunately, the good news ends there.
West Virginia is the fattest state and has the country's fifth most unhealthy seniors, says the United Health Foundation. McKinsey reports that the state has relatively expensive health care and the fewest visits to dentists in the nation.
And sadly, because of the declining coal industry, many of the state's small towns are crumbling — while property crime rates climb ever higher.
2. New Jersey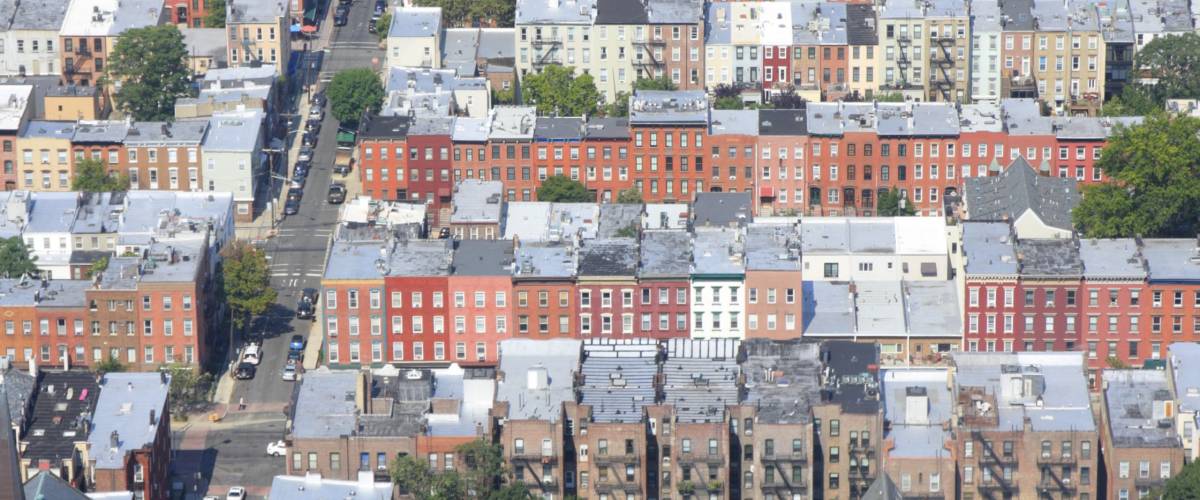 New Jersey lands at No. 2 on our list because the Garden State can take a serious financial toll on retirees. That's despite its charming suburbs and small cities, its pretty beach towns and its golf links galore for your amusement.
Home values have been climbing for years and have reached a median price of $311,600, and renting isn't cheap, either. The state also has the second-highest combined state and local tax burden in America.
Residents have to report annuities, pensions and some IRA withdrawals during tax season, which can be costly and time-consuming for retirees.
In addition, the state sales tax is almost 7%, which raises prices of restaurant meals, furniture and car repairs, among other things. No wonder the cost of living in New Jersey is 22% above the national average!
1. Louisiana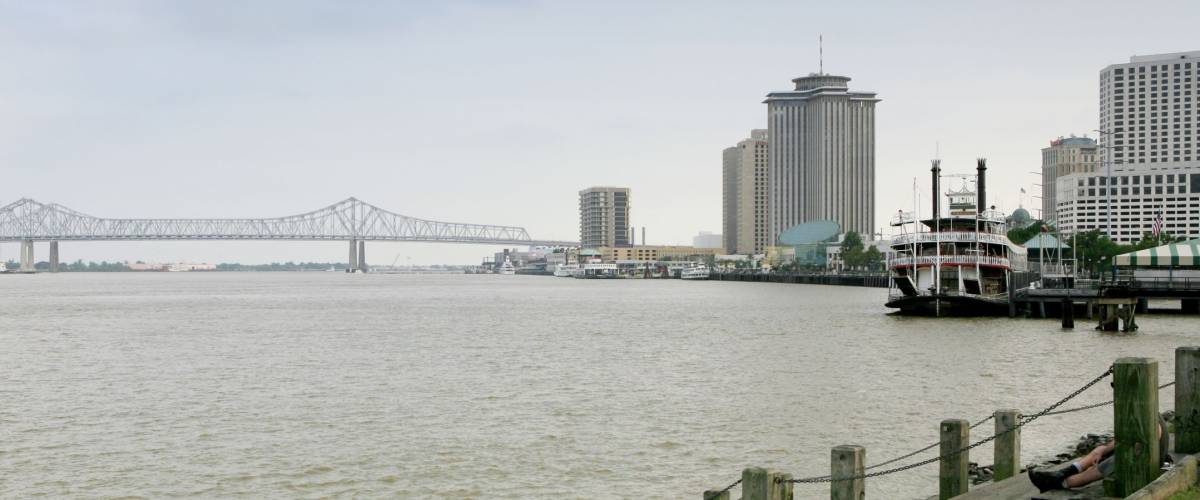 Why is Louisiana our pick for the very worst state to retire in? True, it's got a lot of positives, including its jazz and zydeco music, awesome soul food and beautiful coastline.
But suffocating summer heat and humidity and Category 4 or 5 hurricanes make living here less enjoyable. Further inconveniencing residents are the 9.88% sales tax, which is the nation's highest, and the second-highest crime rate in the U.S.
Add in low-quality health care and hungry alligators, and you've got a recipe for retirement disaster.
But if you're still lured by Louisiana's southern charm, then a study by Movoto recommends Inniswold, with a lower crime rate than the rest of the state and more temperate summers, or pretty Belle Chasse, renowned for its seafood and Cajun cooking.