What is a home appraisal?
A home appraisal is an estimate of a property's value. Normally, to be approved for a mortgage, your lender will want an appraisal of the property you'd like to purchase. This tells them if the list price of the house (and, in turn, the loan amount) matches the real value.
Home appraisals are based on the condition of the house, location, renovations, square footage, amenities, and comparable sales or "comps" of properties recently sold in the area.
It is meant to be as data-driven as possible. But as you'll see, home appraisals aren't an exact science.
More: How much does a home appraisal cost?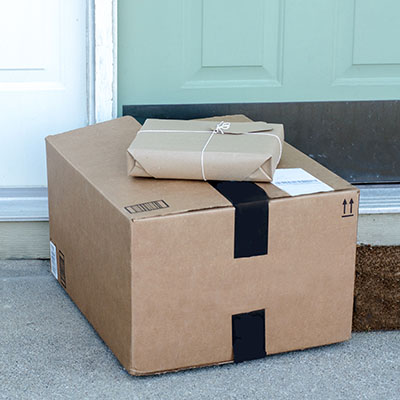 How accurate are home appraisals?
Home appraisals will never be 100% objective. After all, the appraiser is a human with their own biases and, oftentimes, incomplete sales data.
That said, most appraisals are in line with the selling price. On average, only one in 10 home appraisals come in low, but this can vary from region to region.
If your house ends up in that 10%, here are some potential reasons why.
Main reasons for a low home appraisal
Seller overestimates the value of property upgrades
A common cause of low appraisals is when sellers make expensive upgrades to the property and mistakenly think the property value will increase correspondingly.
For example, installing a luxurious $50,000 rooftop lap pool may only be worth $10,000 in the appraiser's eyes.
Since the appraisal is largely determined by the selling prices of nearby houses, this issue is most often seen with home improvements atypical for the neighborhood.
High demand drives up prices
High demand, multiple offers and bidding wars may drive up the selling price beyond the actual value of the home. This often happens when a property has a convenient location — such as being near the best school in the area — or has high-tech functions like automated blinds and a smart home security system. High demand can also develop due to limited supply.
When this happens, it may be difficult to secure a mortgage loan for the full selling price.
Lack of recent sales data in the neighborhood
If there aren't enough recent comps in the area to provide updated pricing data, it is more difficult to calculate an accurate appraisal. This is especially common in newly developed areas where the first owners have all just moved in and nobody has sold.
As a seller, it's a good idea to study the market and schedule your sale for a time when other houses are selling nearby.
Personal preferences drive up the price
As a buyer, you might be happy to pay an extra $10,000 for a preferred school district, closeness to family or other personal preferences. To you, those things add value to the home.
Unfortunately, a good appraiser will not factor your personal preferences into the value of the house. This can often result in a gap between the offer and appraisal.
Failure to use a real estate agent
One of the biggest causes of low appraisals is the failure to use a real estate agent. Real estate agents generally have a good idea of what properties are worth. But when a buyer and seller try to work a deal independently, there is more likelihood for error.
Real estate agents can also help prevent a low appraisal by meeting with the appraiser and highlighting all the repairs, upgrades and positive aspects of the property.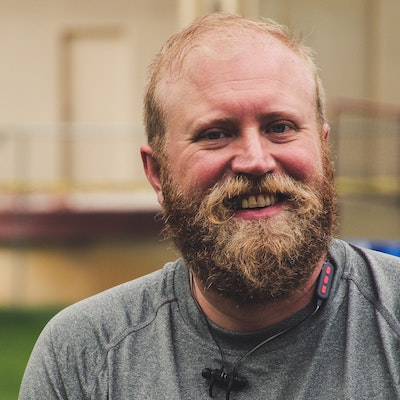 Sign up for Credit Sesame and see everything your credit score can do for you, find the best interest rates, and save more money at every step of the way.
Get Started—100% Free
Why home appraisals are important
Appraisals are meant to protect both the buyer and the lender.
It protects the buyer by ensuring they aren't overpaying (even if they want to overpay). It protects the lender by providing adequate collateral for their loan. If you default on your payments, they know they'll be able to sell the house to recuperate their money. It is always a good idea to request an experienced appraiser who is licensed or certified by your state's appraisal subcommittee. Someone with a good knowledge of the neighborhood you want to move to will often be able to help you get a more accurate valuation.
What to do if a home appraisal comes in low?
It's no fun to receive a low home appraisal. But if it does happen, all hope is not lost.
The simplest solution is to find a way to make up the difference in cash. This could mean dipping into savings or asking family members for money.
If that doesn't work, you can also challenge the appraisal. If you have evidence — such as recent comps that the appraiser missed — that proves the property is worth more, you can submit it for reconsideration. Other strategies include asking the seller to lower the price of the home, or making a larger down payment.
Unfortunately, if none of that works, you may have to cancel the contract, move on and search for a better option.
Don't lose hope. It may feel frustrating now, but it could be a blessing in disguise.
Sponsored
Here's how to save up to $700/year off your car insurance in minutes
When was the last time you compared car insurance rates? Chances are you're seriously overpaying with your current policy.
It's true. You could be paying way less for the same coverage. All you need to do is look for it.
And if you look through an online marketplace called SmartFinancial you could be getting rates as low as $22 a month — and saving yourself more than $700 a year.
It takes one minute to get quotes from multiple insurers, so you can see all the best rates side-by-side.
So if you haven't checked car insurance rates in a while, see how much you can save with a new policy.