1. Biloxi, Mississippi Biloxi tops the list once again as America's most affordable beach town.
It's ideal for retirees given the average home sale price is $229,833 with median annual property taxes coming in at $1,181. And homeowners will spend an average of $808 in housing costs each month.
What makes Biloxi an amazing retirement destination? This beach town offers white-sand beaches, casino resorts, championship golf courses, and museums and historic sites.
Foodies can head to the local restaurants for fresh gulf seafood or book a charter and reel in a fresh fish catch for yourself.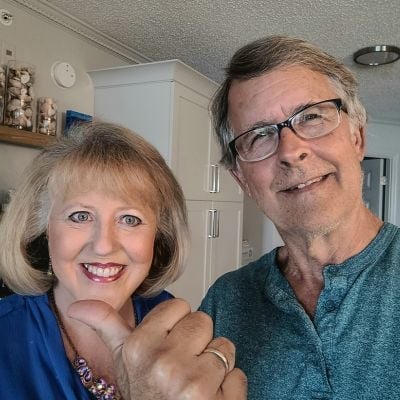 2. Gulfport, Mississippi The beach town of Gulfport is one of Mississippi's biggest cities and a mere 13 miles away from Biloxi.
Gulfport offers over seven miles of white sandy beaches and plenty of leisure activities and facilities for seniors. There's also an outlet shopping center and a casino.
The city's Memorial Hospital, which offers senior services, is within easy reach.
The average home sale price in Gulfport is $166,683 and you'll pay around $1,086 in annual property taxes. The average monthly housing costs are $822.
3. Port Arthur, Texas The Texas city of Port Arthur features glorious nature trails, and lagoons and wetlands perfect for exploring. You can go fishing for speckled trout and flounder at Sabine Lake and keep a look out for warblers and thrushes at Sabine Woods.
Port Arthur is also home to the Texas Point National Wildlife Refuge, which covers 8,972 acres of saline to brackish marsh and is inhabited by a variety of fish and fowl.
Property in Port Arthur is quite cheap; the average home sale price is just $129,917. Annual property taxes come in around $1,072, and monthly housing costs average a low $464.
Trade your favorite stocks any time
Investing doesn't have to be hard. Robinhood is the only place you can trade stocks, options and ETFs 24 hours a day, 5 days a week, all still commission-free. Start building your portfolio with as little as $1.
Get Started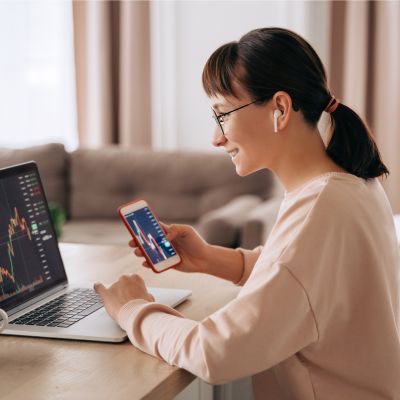 4. Myrtle Beach, South Carolina Myrtle Beach boasts 60 miles of golden coastline, celebrity-designed golf courses and decadent seafood restaurants. Stroll down the boardwalk for more entertainment options and shopping.
Though a popular vacation destination, Myrtle Beach remains pretty affordable to live in on a permanent basis. The average home sale price in the area is $234,750, and you'll pay around $909 in yearly property taxes and $885 in monthly housing costs.
Just bear in mind that as a resident you will have to contend with crowds of tourists, especially in the summer.
5. Pensacola, Florida Pensacola is Florida's most affordable beach city — and it's a beautiful place to retire, with idyllic white sand beaches, rivers, bayous and bays.
In the downtown area, you'll find several historic sites, tasty restaurants and live arts performances. For the outdoors fans, you can go fishing, paddling, surfing and sailing on the blue-green waters that sweep the beach.
You can also find the National Naval Aviation Museum, the world's biggest naval aviation museum, which houses over 150 restored aircrafts, in Pensacola.
The average home sale price in the city is $240,417, and you'll pay around $1,380 in property taxes each year and $1,008 in housing costs every month.
6. Ocean Springs, Mississippi You'll find plenty of activities to keep you occupied in and around the City of Discovery, from casinos and boat charters to beaches and trails.
The quaint beach town of Ocean Springs lies east of Bay St. Louis, and it is known for its arts and festivals. The Ocean Springs Art Association represents over 300 local artists, and one of the largest fine arts festivals in Mississippi, the Peter Anderson Arts & Crafts Festival, takes place here.
In Ocean Springs, the average home sale price comes in at $221,917. The average annual property taxes are $1,442, and monthly housing costs will set you back an average of $1,144.
7. Bay St. Louis, Mississippi Mississippi's widely considered one of the cheapest states to live in the U.S., making it a great choice for retirees.
The small seaside town of Bay St. Louis has recreational opportunities and scenic views that far surpass what you'd expect from a location that requires such a small budget to live in.
Stroll along white sand beaches, browse the boutiques and galleries in Old Town and cast a line for speckled trout or red snappers at one of the numerous fishing piers.
In Bay St. Louis, home sale prices average $278,833, and you'll pay around $1,077 in annual property taxes, and $962 in monthly housing costs.
If you're worried about weather-related damages — the city has suffered from some pretty intense storms in the past — make sure to compare home insurance policies online for a good rate that gets you the right coverage.
8. Freeport, Texas This coastal city has some of the best fishing in Texas — you can choose between charter boat services, surf fishing at Bryan Beach or the Brazos River.
For bird watching opportunities, head to the Freeport Wetlands Trail & Bird Observatory, and go hit the links at the Freeport Golf Course.
In the downtown area, you'll discover some lovely early-1900 buildings and exhibits at the Historical Museum.
The average home sale price in Freeport is $202,417, and monthly housing costs average $450. Annual property taxes paid come in at an average of $1,077.
9. Daytona Beach, Florida Daytona Beach is a tourist's dream — gorgeous beaches, fun rides and arcades, live music, and theater productions. You can also watch the annual Daytona 500 NASCAR race at the Daytona International Speedway.
For a retiree, the city also offers some great dining experiences and outdoor activities like hiking and golfing.
The average home sale price in the city is $216,917 and you'll pay about $1,355 in property taxes each year. Residents spend an average of $758 in housing costs every month.
10. Fort Walton Beach, Florida Nestled between Pensacola and Panama City, Fort Walton Beach includes some of the best deep sea fishing charters in the nation.
Okaloosa Island, with its fine white sand beaches and glittering green waters, is mere minutes away. You might even catch a glimpse of a dolphin or sea turtle, or catch some Spanish mackerel along the fishing pier.
The average home sale price in Fort Walton is $303,833, while annual property taxes will cost you around $1,416. Monthly housing costs amount to about $1,092.
More: How to choose a retirement adviser
Beach towns with affordable home prices
If your top concern is with buying a home in retirement, consider these beach towns that boast some of the lowest average home sale prices.
Top 10 beach towns with the lowest home sale prices
| Location | Avg home sale price | Avg rooms per house |
| --- | --- | --- |
| Port Arthur, TX | $127,917 | 5.8 |
| Gulfport, MS | $166,583 | 6.1 |
| Freeport, TX | $202,417 | 5.3 |
| New London, CT | $211,667 | 6.3 |
| Daytona Beach, FL | $216,917 | 5.6 |
| Ocean Springs, MS | $221,917 | 6.7 |
| Biloxi, MS | $229,833 | 6.4 |
| Hampton, VA | $230,917 | 6.6 |
| Myrtle Beach, SC | $234,750 | 5.9 |
| Essex, MD | $236,000 | 6.5 |
More: Compare the best mortgage rates
Sponsored
Meet Your Retirement Goals Effortlessly
The road to retirement may seem long, but with WiserAdvisor, you can find a trusted partner to guide you every step of the way
WiserAdvisor matches you with vetted financial advisors that offer personalized advice to help you to make the right choices, invest wisely, and secure the retirement you've always dreamed of. Start planning early, and get your retirement mapped out today.