24 (tie). Alabama Score: 65
The Yellowhammer State ranks poorly for quality of life and health care, but if you're just looking for a state that's inexpensive to live in, you've come to the right place.
Alabama has some of the lowest adjusted costs of living, housing costs and annual costs of in-home services across the country. The state fully exempts Social Security benefits from being taxed and property taxes are quite low as well.
"I have a 2,400-square-foot, four-bedroom, three-bathroom, all-brick house sitting on 1.25 acres. My property tax is $600 per year," writes resident Christopher Finch on Quora.
"My mortgage is $1,149 per month with everything included. I paid $189,000 under a USDA loan. Zero down, 3.25%, 30-year fixed. We pay an extra $500 per month. We will have it paid off in 18 years instead of 30, and save over $38,000 in interest. I am well aware of what a house/acreage like this would cost in LA or NY."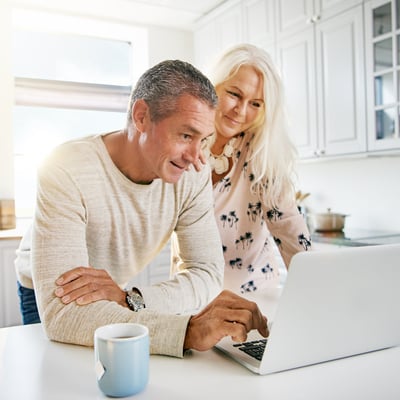 Are you confident in your retirement savings? Get advice on your investment portfolio from a certified professional through Datalign. It only takes 3 minutes to connect with an advisor who puts you first.
Get Started
24 (tie). Indiana Score: 65
Aside from its annual motor racing spectacle, the Hoosier State offers some delightfully picturesque state parks and the Indiana Dunes National Park — which lies along Lake Michigan.
It ranks slightly higher than average for its quality of life and crime rates, and WalletHub says it has one of the lowest complaints of elder abuse in the country.
Real estate comes pretty cheap in Indiana, plus property taxes don't amount to much either. You won't get taxed on your Social Security benefits, but any retirement income from your pension or other accounts are fair game.
"It depends on your long-term goals. For me, I enjoy the outdoors and am heavily involved in equestrian things so the low price for land is perfect. But a lot of areas are definitely living at a slow pace," writes APtop2015 on Reddit.
23. Kansas Score: 64
Kansas received middling scores for affordability and health care — but watch out for its higher-than-average crime rates.
The Kansas Bureau of Investigation says there were almost 73,500 property crimes reported in the state in 2020, and violent crime reports increased by 9.3% from the previous year.
According to The Motley Fool, housing comes relatively cheap in the state and the weather's pretty decent, with mild winters and warm summers.
The Sunflower State also exempts Social Security income from being taxed if you have an adjusted gross income of $75,000 or less and also exempts public pensions from being taxed. However, property and sales taxes tend to be higher than average.
"You can really get some bang for your buck, housing wise. If you want a small retirement place, $100K will get you a nice two-bedroom ranch that is driving distance from an NFL stadium and an airport," writes resident Don Torrez on Quora.
More: Jump-start your retirement plan. Connect with a financial planner today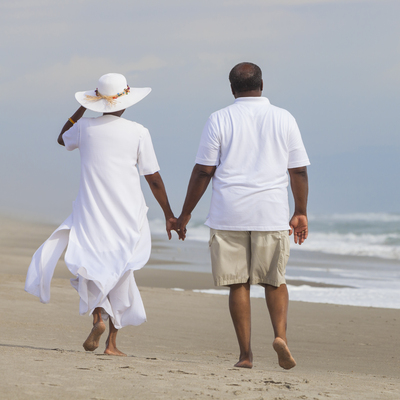 Getting older has its benefits. From dining out and travel to insurance and investments, discover how much an AARP membership can save you.
Join Today
22. Wisconsin Score: 63
America's Dairyland is renowned for its beer and cheese — but retirees tend to relocate to the state for its wide-open spaces and recreational opportunities.
Wisconsin offers cheaper housing costs and a relatively low crime rate. WalletHub also considers it the best state for elder abuse protection, especially for its protection funding and eldercare organizations and services.
Wisconsin is considered moderately tax friendly for retirees since Social Security is exempt, but any withdrawals from your retirement accounts will get taxed.
"I retired to Madison and think it's perfect — easy to get to outdoor activities, but also lots of activities all year long within the city, from fitness classes to pickleball to pools to art classes, live music, great restaurants, libraries, and shopping. Plus there's a lot of opportunity to work part-time here if you're so inclined," writes Claire515 on Reddit.
21. Rhode Island Score: 62
You'll require a large nest egg to retire in America's tiniest state — it isn't particularly tax friendly for retirees and housing is expensive — but it might be well worth the costs.
If you love the outdoors, you can settle down by the sea and take part in sailing, surfing and fishing — Rhode Island's coastline stretches for 400 miles.
The Ocean State ranks relatively well for its quality of life and health care and WalletHub reports that it has the second highest total expenditures on elder abuse prevention. The state's crime rate is also fairly low, according to The Motley Fool.
"We have a ton of coastline and incredible seafood you'd pay a premium for right outside, you just have to dig it up! Newport and Providence are popular cities in the state and they both have their merits, Newport is awesome if you're rich or love to sail, Providence has lots of art and music and really good food," writes one Redditor.
20. Utah Score: 61
The Beehive State's sweet spot lies in its moderate weather, low property and sales taxes and abundance of outdoor activities. There are five national parks within Utah alone (and another three nearby).
"I can see Zion National Park from my backyard. It is freakin' beautiful here! I love the red sandstone … I was able to purchase a house here for way less than I thought I would, and my wife loves it! Large enough for us and our dogs plus lots of room for company," writes Brian Trapp on Quora.
Utah ranks relatively well for its health care, and its crime rate is lower than average.
However, it does have the lowest percentage of the population aged 65 or older in the U.S. and ranks poorly for elder abuse protections. And the state's strong economy means housing has only gotten more expensive as well, reports KSL News Radio.
More: Best countries for retirement
19. Montana Score: 60
Tired of living in an overcrowded metropolis? The Treasure State features stunning vistas and clear-blue lakes — and it's one of the least populated states in the country.
Montana ranks relatively well for its quality of life and affordability. It also scored third place on both WalletHub's and The Motley Fool's tax rankings — there are no sales taxes, property taxes are quite low and Social Security is only partially taxed.
Just come prepared for the frigid winters and snowfall. Temperatures can plummet to an average low of 2 degrees Fahrenheit in Glasgow and 22 degrees Fahrenheit in Flathead Lake in the month of January, according to climate and forecast site Weather Atlas.
"There are thousands of retirees living quite happily in certain pockets of Montana, purely for the quality of life. Those who are able to travel tend to find good excuses to head south during parts of the winter … Having said that, many retirees enjoy winter activities, including alpine and cross-country skiing, snowshoeing, snowmobiling and ice fishing," writes resident Tom Britz on Quora.
18. South Carolina Score: 59
The Palmetto State's lush shoreline and mild climate lure plenty of retirees looking for a warm place to relax and unwind.
South Carolina ranks poorly for its crime and safety — it has one of the highest property crime rates in the country — and health care, but it's relatively affordable to live in.
You'll enjoy low property taxes, no taxes on your Social Security and a sizable deduction on other forms of retirement income.
"I semi-retired in Charleston five years ago after working full-time here since 2011. I lived in downtown Charleston for nine years and enjoyed walking to restaurants, bars, theater, the Spoleto Festival and other parts of Charleston. The city is beautiful and great for walking or biking. Homes and rent are expensive downtown, and people often look for a home or rental off the 'peninsula' (the traditional city of Charleston)," writes Patrick Jones on Quora.
17. Maine Score: 57
The Pine Tree State boasts beautiful beaches, an abundance of green spaces and some delightful lobster shacks.
Maine is by no means cheap to live in, but if you can afford the housing and taxes, you'll benefit from a relatively high quality of life and lack of crime. Social Security doesn't get taxed in the state, but other forms of retirement income can get taxed at rates as high as 7.15%, says SmartAsset.
And while you'll have to contend with snow in the winter, Redditor linnane recommends the state for its summer climate.
"Maine's summer is made for retired people. There will be a few hot and humid days, but not six months of it as there is down South. Mostly summer weather is pleasant. Because of all the tourists there is a lot to do in the summer in terms of restaurants, musical performances, theater and outdoor activities."
More: Is borrowing from a 401(k) a bad idea?
14 (tie). Idaho Score: 56
The Gem State really says it all in the name — residents brag of their friendly neighbors, Idaho's scenic beauty and outdoor activities and the low cost of living.
Idaho's considered one of the safest states to live in, thanks to its low crime rate, and has one of the lowest average monthly health insurance premiums in the country, according to WalletHub.
Property and sales taxes are relatively low and Social Security benefits don't get taxed at all.
"Idaho is gorgeous. Lakes, rivers, mountains, deserts, wildlife, we have it all and it's quite varied throughout the state. Don't like where you're at? Drive 45 minutes and you'll have something completely different," writes Boise resident Matt Roderick on Quora.
"If you like the outdoors, you'll find near world-class hiking, skiing, mountain biking, hunting, ATV riding, fishing, photography, backcountry flying, boating, bird watching, I could go on."
14 (tie). Kentucky Score: 56
Some say the grass really is greener in the Bluegrass State — which offers plenty of perks aside from horses and fine bourbon.
Cheap housing costs, low crime rates and low taxes attract plenty of retirees to Kentucky. Plus, the state won't tax your Social Security benefits and provides a tidy deduction for those who depend on other forms of retirement income as well.
Check out the Mammoth Cave National Park and go hiking in the Red River Gorge area if you're interested in an outdoor adventure.
"It's kind of a mix of small town/big town. We've got the normal entertainment you'd find everywhere and we get pretty decent Broadway tours if you're into that. Hiking and outdoor activities are all big, we have lots of trails for ATV and biking. Water is big in the summer. Lake Cumberland is lots of fun for a weekend getaway. Distilleries and breweries are good too if you like to drink!" writes Redditor BlackRoseRedApple.
14 (tie). Wyoming Score: 56
Wyoming might be America's most sparsely populated state, but it could be ideal for a retiree trying to escape the bustle of big cities and seeking adventure in the outdoors.
Go trekking through the gorgeous Yellowstone and Grand Teton National Parks and don't miss Cheyenne's annual Frontier Days Rodeo.
The state's low taxes and lack of crime make Wyoming sound rather idyllic. However, when it comes to health care, you'll need to prepare for high insurance premiums and limited access with few physicians per capita, according to WalletHub.
"Laramie is nice, small and quiet … but still large enough to have basic amenities and then some. Also only 45 minutes away from Cheyenne or Ft. Collins," recommends one Redditor. "We are surrounded by mountains, forests, rivers, lakes, the whole shebang … Overall cost of living is pretty low here, although property values in Laramie are higher here than some other parts of the state."
More: Jump-start your retirement plan. Connect with a financial planner today
11 (tie). Connecticut Score: 55
Here's the thing: Retiring in Connecticut will cost you an arm and a leg but if you have the funds tucked away, you'll enjoy excellent health care and low crime rates.
All forms of retirement income get taxed in the Nutmeg State, but some seniors could be exempt from paying taxes on their Social Security.
While health care is quite costly, WalletHub ranks Connecticut highly for its access and outcomes — the state has one of the largest numbers of physicians per capita and the third lowest heart disease rates in the country.
"Taxes suck everywhere, but they're a fact of life. CT has a lot of woods and nice parks, plus cool downtown areas like Putnam, West Hartford, Storrs Center, and it's day trip central: Boston, New York, the Berkshires, the beach, etc.," says ravensfell on Reddit.
11 (tie). Missouri Score: 55
The Show Me State doesn't exactly brag about its potential as a retirement destination, but it has its appeal for someone on a fixed income who's looking for a place with a low cost of living.
Missouri ranks below average for health care and crime, but it's quite affordable to live in, thanks to cheap housing costs.
The median home value is little over $213,000, according to Zillow and you might be able to claim an exemption from the state income tax based on your income.
"We offer large metropolitan areas and beautiful countrysides. We also have thousands of acres of forest and miles of freshwater riverways bubbling from some of the largest springs in the world. We have culture. Most of the state is exceptionally friendly and welcoming," writes resident Martin Mann on Quora.
11 (tie). Nebraska Score: 55
Nebraska offers a slower pace of living for a retiree who's content to simply sit back and relax — plus a few cool geological monuments and parks to check out in your spare time.
"Cheap gas, amazing meat for amazing prices, plenty of open sky. Beautiful state parks too. Not to mention it's more of a suburban-based state. So it's generally peaceful and quiet," comments resident Haley Rose on Quora.
The state ranks relatively well for health care, but lags behind for its elder abuse protections.
Housing is relatively cheap and Zillow places the median home value in the state at just around $225,500. However, you will need to contend with high property taxes and an inheritance tax, and your retirement income won't be exempt from taxation either.
More: How to choose a retirement adviser
10. Ohio Score: 52
The Buckeye State offers a low cost of living and a multitude of recreational opportunities — take the Cuyahoga Valley National Park, for example, with its lush waterfalls and trails.
Ohio ranks better than average for quality of life, but drops in its health care ranking. According to a 2021 report from the Health Policy Institute of Ohio, the state tanks for population health (which includes metrics like adult smoking and heart disease mortality), health care spending and prevention.
It's considered relatively tax friendly for retirees, with Social Security benefits fully exempt from the state income tax. Housing costs are on the cheaper end as well.
"The summers aren't too hot and long and the winters not too cold and long. You can live close enough to a city that you're just 20 minutes away from doing whatever, but have the benefit of sparse enough homes that you're not living on top of each other. Nothing too crazy to worry about like earthquakes or hurricanes or dangerous wildlife," says DChristy87 on Reddit.
8 (tie). Pennsylvania Score: 48
If you decide to retire in Pennsylvania, you'll enjoy access to some stunning historical architecture and monuments, outdoor activities in the state parks and forests and the Philly cheesesteak, of course.
The Keystone State ranks lower than average for affordability — it won't tax your Social Security or retirement accounts, but you will contend with high gas and property taxes.
It's considered decently safe to live in and ranks above average for quality of life. The state includes plenty of recreational opportunities for seniors, according to resident Torrey Stephen Whitman on Quora.
"PA is a fine place for birding — Hawk Mountain for raptors, and Middle Creek Refuge for geese — saw 20,000 snow geese there last February. Plenty of golf courses, if that's for you. I am told that we have good fishing streams, and people certainly do hunt."
8 (tie). West Virginia Score: 48
The Mountain State peaks at the top when it comes to both affordability and natural beauty — West Virginia flaunts breathtaking parks and preserves and numerous hiking trails.
Property and sales taxes are low, and while you'll get taxed on your Social Security or retirement income, you may be able to claim a deduction.
The state is considered relatively safe to live in as well and The Motley Fool ranks it No. 1 on its list for housing costs. The median home value in the state is a meager $127,000, according to Zillow.
"Overall it is a nice place to live, with mostly small cities and towns that offer low cost of living, low crime, friendly genuine people, and outdoor recreation that varies depending on which part of the state you are located," writes Jennifer West on Quora.
More: Debt isn't the enemy of a comfortable retirement
7. Vermont Score: 46
Score fresh maple syrup and ski down snowy slopes in the Green Mountain State, renowned across the country for its natural splendor.
The state is expensive to live in and you'll pay taxes on your retirement income, but Vermont gets lauded for its low crime rates and great health care.
WalletHub says Vermont has one of the highest percentages of residents aged 65 and older living in the state, but also notes that many of them are in the workforce as well.
Aimlockbelch on Quora recommends the local eateries in the state. "Believe it or not, you will find some of the finest cuisine in Vermont. I could go on and on about Hen of the Wood (Bernie Sanders's favorite place to eat), Café Provence in Brandon, Pho Hong in Burlington, Superfresh! in Brattleboro, Mary's at the Inn at Baldwin Creek in Bristol, The New American Grill in Londonderry. Basically, you don't need to travel far to find really great places to eat."
6. North Dakota Score: 45
A retiree will need to contend with the chilly winter months if they choose to reside in North Dakota — but its relatively affordable housing and health care can make it well worth the climate.
The Peace Garden State has one of the highest numbers of hospital beds per capita and plenty of eldercare organizations and services available to the public, according to WalletHub. Crime rates in the state sit relatively low as well.
Forbes says the city of Fargo has appeared on its Best Places to Retire list for 10 years in a row due to its cost of living, doctors per capita and walkability.
"[Fargo is] a cool place to live if you're into outdoors-related things. Hunting and fishing are obviously popular. Plenty of farms also, although they are increasingly larger and larger and run by fewer and fewer people," writes noshelter on Reddit.
5. New Hampshire Score: 41
New Hampshire boasts picturesque towns, mountains and trails — perfect for an outdoorsy retiree who prefers a quieter kind of life.
This New England state might not be the cheapest place to live in — you'll pay high property taxes and a 5% tax on interest and dividends greater than $2,400 — however, it ranks well for quality of life and health care.
It also has one of the lowest crime rates across the country.
Just be prepared for cold, snowy winters. "Winters can be challenging, but if you are an active senior … then this is a great place to retire. If you want to be warm all the time and play golf all year round, then this isn't the place to come," says resident Debbi Fuller on Quora.
3 (tie). Delaware Score: 40
The Small Wonder might not be the first state that comes to mind when you think of retirement — it's not flashy and hot like Florida or adventure-filled like Arizona — but it is the one of the most affordable states to retire to in the U.S.
Delaware has no sales or estate and inheritance taxes, extremely low property taxes and won't tax you on your Social Security benefits.
"As a resident of Delaware who is looking to retire in five years, I can personally state that I will be retiring in the state of Delaware because it is centrally located between major cities and modes of transportation and the cost of living will work well with our retirement funds," writes Antionette Blake on Quora.
It also ranks relatively well for health care and has one of the highest percentages of the population aged 65 and older, according to WalletHub.
More: How to get your retirement plan back on track
3 (tie). Virginia Score: 40
Virginia is tax friendly for retirees and offers a wealth of green spaces and beaches — what's not to love?
The Old Dominion State ranks relatively well for quality of life and safety, and residents here experience relatively mild winters. Social Security benefits don't get taxed and seniors can claim a deduction of up to $12,000 a year against their other retirement income.
Virginia also has some of the best elder abuse protections across the U.S., particularly in terms of total expenditure.
"I have to say, living in central VA, it's nice being only two-ish hours from nice, usually calm beaches, and two-ish hours from gorgeous, rolling-green mountains. Richmond has an amazing food and culture scene. Norfolk is up-and-coming with some amazing bars, and VB has the Oceanfront, which is a lot of fun day or night," says AquaKong35 on Reddit.
2. Florida Score: 33
Florida is runner-up for the best states to retire in this year, thanks to its golden sunshine, gorgeous beaches, low taxes and large retirement communities.
The state ranks relatively well for quality of life and WalletHub reports that it has one of the lowest numbers of elder abuse complaints in the nation. It's ideal for someone living on a fixed income, since there's no state income tax or estate and inheritance taxes.
Just watch out for high housing costs, if you're buying property in the Sunshine State, and the occasional alligator.
"Florida has a lot of infrastructure for older folks — health care, lots of gated adult communities, golf courses. They've built it up over the course of a few generations since air conditioning became a thing. The whole place was practically built for snowbirds and retirees," says bicyclemom on Reddit.
1. Iowa Score: 27
Move over, Florida. Iowa has more than just endless fields of golden corn — it also ranks as the best place for a retiree to live out their golden years.
The Hawkeye State gets major points for health care and cheap housing. While property taxes are relatively high, the median home value is just around $180,000, according to Zillow.
You won't have to pay taxes on your Social Security benefits and you can claim a deduction on other types of retirement income.
"Iowa is an underrated state, which means it is far from crowded. We prefer our rural areas to crowded places anyway … We live a lifestyle that others may call slow, but we love things such as boating, fishing, hunting, and sitting around a campfire," says resident Audrey Seibel on Quora.
Sponsored
Jump-start your retirement plan with personalized advice
Are your retirement savings on track? Get personalized advice from a financial advisor that understands your needs.
Datalign matches you with vetted registered advisors that can help you improve your investment portfolio and grow your retirement savings safely. In minutes, you can connect with a local or remote advisor and get a free initial consultation.
Get matched with a financial advisor today at Datalign and get on the path to financial success.