These startups, apps and one very familiar name are out in front of a real estate revolution. If you own a home now, you probably won't recognize the selling process by the time you're ready to move on to your next house.
1. Knock: Trade in your home Knock is a startup that allows you to trade in your current home for a new one, similar to the way you can trade in your old car.
You choose your next home, and Knock buys it with cash and moves you in before your old home is sold. Knock pays for all repairs to your old place and puts it on the market.
Once the house sells, Knock charges you the typical commission and settles with you over the cost of your new home. Knock is currently operating in Charlotte and Raleigh, North Carolina, and in Atlanta.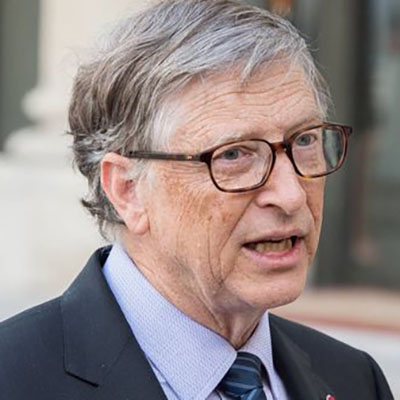 Bill Gates made a splash in 2017 when he bought $520 million worth of U.S. farmland, and he's continued to invest since. What's in it for Gates?
Read More
2. Rex: Sell your home using AI Rex Real Estate Exchange is a brokerage that's replacing human real estate agents with bots.
Rex says its computers use artificial intelligence (AI) to analyze data about purchasing habits and pick up signals that someone may be interested in buying a home. Prospective buyers are targeted with online ads, including on social media.
The company says homeowners who use its automated service to sell their homes pay 2% commissions, instead of the usual 5% or 6%.
3. Opendoor: App lets you unlock, tour homes Opendoor buys homes directly from sellers and has its own trade-in program to help you make a smooth move from your old home right into a new one.
But what's really revolutionary and cool about Opendoor is its smartphone app that allows buyers to let themselves into the real estate properties that the company is selling. You tour the houses on your own schedule.
Each Opendoor listing has daily hours when you can go in and have a look around, without an agent accompanying you. The company uses security systems to monitor the homes.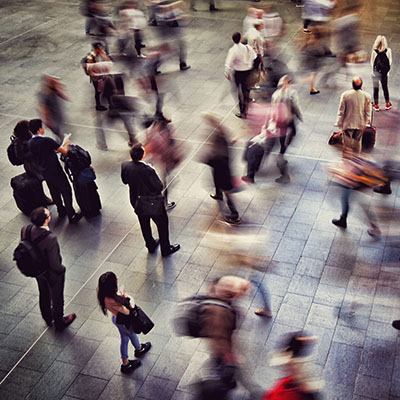 It seems like a tricky time to get into real estate, and being a landlord isn't as passive as you think. Look at these low-stress options instead.
Read More
4. Amazon: Powers smart homes with Alexa "Hey, Alexa — you're all over the house!"
In a partnership with Amazon, Lennar — America's largest homebuilder — is opening model smart homes fully outfitted with Alexa technology.
A homeowner would be able to use voice commands to turn down the lights, turn up the thermostat, lock the front door, and more. (But sorry — Alexa wouldn't be able to take out the trash for you, at least not yet.)
5. Offerpad: Buys your home and moves you Offerpad says it allows homeowners to avoid the usual hassles when they want to sell their homes. The company says all you have to do is complete an online form, and within a day or so it will make an offer to buy your home.
If you accept, you choose a closing date when you will receive cash for your home. An added bonus is that Offerpad includes free local moving services with every deal. All you need to do is pack; Offerpad pays the movers.
Buyers who want to have a look at homes that Offerpad is selling can check them out during daytime or evening hours by punching in a code on a keypad.
6. Ribbon: Helps buyers make cash offers Because of limited supplies of homes for sale in many markets, qualified buyers are finding they don't have a chance if they can't make an all-cash offer.
Haven't got that kind of money? Then it's Ribbon to the rescue.
Ribbon is a startup that lends buyers the money to make cash offers. Ribbon's fee is 1.95% of the purchase price. A buyer must eventually obtain a loan from a traditional mortgage lender.
7. Amazon: Sells DIY homes On Amazon, you can buy pretty much anything you'd need for a home — including the kitchen sink.
Heck, you can even buy an entire home on the giant web retailer.
We're talking tiny houses. You can find kits for small cottages and cabins, and even two-story mid-century modern-style abodes. Or, there are houses fashioned out of shipping containers.
Prices range from about $4,000 to more than $60,000.
8. Homie: Streamlines homebuying, cuts costs Those buying and selling homes must often work with a real estate agent, a mortgage broker, a home inspector and a closing attorney — professionals who all need to be paid.
Homie is a startup that says it cuts those costs by allowing buyers to work with a central team of agents, lawyers and other experts.
The company compares itself to TurboTax and Airbnb, and says it saves sellers more than $10,000, on average. As for buyers, Homie says they receive refunds of up to $5,000, to help with closing costs.
9. UpNest: Lets agents compete to serve you In many U.S. cities, hundreds of real estate agents compete for a limited pool of business from homebuyers and sellers. With so many agents to choose from, how do you pick the right one?
UpNest says it has a method that's better than calling around to agents, or relying on word of mouth from family and friends.
You state your preferences, and the site gets you offers from a handful of agents who most match what you're looking for. The offers provide you with each agent's track record, and spell out the commission you'll be charged.
10. Amazon: May offer insurance and loans Amazon wants to do even more in the real estate industry than equip homes with smart technology and sell tiny houses. Jeff Bezos' online selling behemoth may soon offer home insurance and mortgages, too.
Alexa's monitoring capabilities could help homeowners pay less for insurance coverage through Amazon. The technology can detect fires, break-ins and other emergencies — and notify homeowners and authorities.
Meanwhile, news site HousingWire reports Amazon has been looking for someone to run a new home lending business within the company.
Sponsored
Are you thinking about saving? Well, stop thinking about it!
Take the change out of your piggy bank and make it work for you.
Acorns is a financial wellness tool that automatically rounds up your card purchases to the nearest dollar and puts those savings into an investment account. It takes the worrying out of investing and matches you with one of five investment portfolios.
Take five minutes to sign up for Acorns today and collect a $10 bonus.