1. Knock
Knock is a non-traditional lender that allows you to find and finance a new house, and then sell your current house.
How it works: Through the Knock Home Swap program, a homebuyer can get pre-approved for a mortgage. Once they find their dream home, Knock purchases it and allows you to move in.
Meanwhile, Knock pays for all repairs (up to $25,000) to your old house to get it market-ready. Once your old house sells, Knock charges you a convenience fee similar to an origination fee that many lenders charge, plus the typical commission and settles with you over the cost of your new home.
Knock is currently operating in 75 metro areas throughout 16 states, including Florida, Georgia, Texas and California.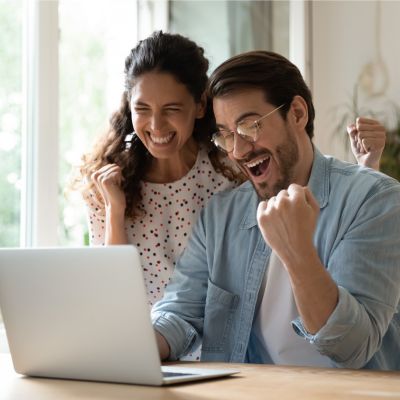 Compare current mortgage rates from top national lenders. Get the best rate for your purchase or mortgage refinance.
Compare Rates
2. REX
REX is a real estate brokerage that's replacing human real estate agents with bots in an effort to make home buying and selling easier.
How it works: REX was created in 2015 and says it uses artificial intelligence (AI) to quickly match sellers and buyers of homes, and in the process, reducing costs for everyone.
The company says that a homeowner who uses its automated service to sell their home pays just 2.5% in commission fees, instead of the usual 5% or 6%. By eliminating the use of a real estate agent, this is how they can charge lower rates.
Today, REX provides service in 15 states and the District of Columbia.
3. Opendoor
Opendoor was founded in 2014 with the goal of helping homeowners buy a new home, sell their current one, and move - all in one easy move.
How it works: Opendoor will buy your current home from you while helping you purchase a new home - in one easy move. They take on the hassle of coordinating two transactions, dates, and processes.
What's really revolutionary about Opendoor is their smartphone app that allows buyers to let themselves into the real estate properties that the company is selling. You tour the houses on your own schedule.
Each Opendoor listing has daily hours when you can go in and have a look around, without an agent accompanying you. The company uses security systems to monitor the homes.
Opendoor is available in 53 metro areas. Check their site for the specific services offered in each area.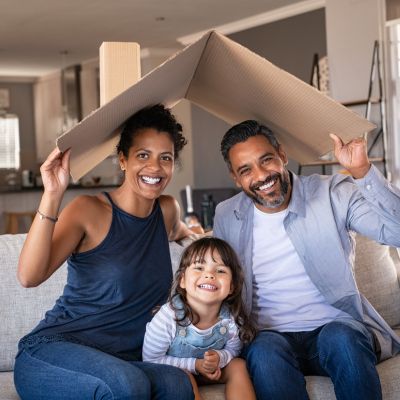 Home insurance is an essential expense – one that can often be pricey. You can lower your monthly recurring expenses by finding a more economical alternative for home insurance.
SmartFinancial can help you do just that. SmartFinancial's online marketplace of vetted lenders allows you to quickly shop around for rates from the country's top insurance companies, and ensure you're paying the lowest price possible for your home insurance.
Explore better rates
4. Offerpad
Offerpad allows homeowners to avoid the usual hassles of selling their homes. Homeowners complete an online form and within a day or so, Offerpad will make an offer to buy your home.
How it works: If you accept an offer from Offerpad to buy your home, you choose a closing date when you will receive cash for your home. An added bonus is that Offerpad includes free local moving services with every deal. All you need to do is pack; Offerpad pays the movers.
Offerpad also helps potential homebuyers by making viewing homes a breeze. You can schedule an in-person home tour that fits in your schedule, or tour a home over a live video call.
5. Ribbon
With limited supplies of homes for sale in many markets, qualified buyers are finding they don't have a chance if they can't make an all-cash offer.
Don't have that kind of money on hand? Then it's Ribbon to the rescue.
How it works: Ribbon works by lending buyers the money to make an all-cash offer on a home. A buyer must eventually obtain a loan from a traditional mortgage lender.
The cost to use Ribbon varies depending on your location, home offer amount, and the buying outcome. Their site says the cost can be as little as 1%.
Ribbon currently operates in multiple cities in 16 states, including Texas, Florida, Alabama, Illinois and more.
6. Homie
Those buying and selling homes must often work with a real estate agent, a mortgage broker, a home inspector and a closing attorney - professionals who all need to be paid.
How it works: Homie is a real estate company with a goal to reduce real estate-related costs by allowing buyers to work with a central team of agents, lawyers and other experts.
For homebuyers, Homie can help you to submit an all-cash offer through their Homie Cash program. Plus, they claim to put more money back in your pocket by splitting the commission with you 50/50 if you meet certain requirements.
Homie is currently only available to buyers and sellers in Utah, Phoenix, Las Vegas, Boise and Denver.
7. UpNest
Hundreds of real estate agents compete for a limited pool of business from homebuyers and sellers. With so many agents to choose from, how do you pick the right one?
How it works: Just like you would compare auto insurance quotes, UpNest lets you compare multiple proposals from local real estate agents before your hire one.
UpNest users simply state their agent preferences and then receive 3 to 5 quotes from top local agents. The offers provide you with each agent's track record, and spell out the commission you'll be charged. There's no obligation to go with any agent.
Sponsored
Secure your retirement with a reverse mortgage
If you're low on cash savings and investments but have wealth in your home, a reverse mortgage is a great option for covering retirement expenses.
Mutual of Omaha is a trusted insurance provider that helps you make the most of your home equity.