MSHDA loans and other first-time homebuyer programs in Michigan
MSHDA's Homeownership Division works with various partners to help strengthen and sustain Michigan's communities.
Once you've determined you're eligible for a special program, you'll apply through one of MSHDA's participating lenders. That lender will work with you every step of the way to ensure you make the most of the financial assistance on offer.
MI Home Loan
The MI Home Loan offers first-time homebuyers (as well as repeat buyers in targeted areas) affordable fixed-rate mortgages. You'll also gain access to the Down Payment Assistance Program.
The minimum credit score for this program is 640, but when purchasing a multiple-section manufactured home, it goes up to 660.
Buyers who meet the income and purchase price limits can apply for a mortgage through one of MSHDA's participating Home lenders.
The Mortgage Underwriting Process Explained
A walkthrough of proven steps to getting a mortgage approval.
See Guide
MI Home Loan Flex
This program for both first-time and repeat buyers offers a more flexible, forgiving home loan that can be combined with the Down Payment Assistance Program.
With Flex, not all adults living in the home need to apply. Only qualifying borrowers from the household will face scrutiny of their credit, assets and income — but those borrowers will need a minimum credit score of 660.
Your finances also don't have to be perfect. To qualify for Flex, borrowers don't need to pay off all collections and judgments against them.
Homebuyers who meet the income and purchase price requirements can apply through one of MSHDA's participating Flex lenders.
Michigan Down Payment Assistance Program
This secondary loan for first-time homebuyers can be used alongside either the Home Loan or Home Loan Flex programs. You'll get access to up to $7,500 ($10,000 in some ZIP codes) at 0% interest to help with the down payment and closing costs associated with buying a home.
Borrowers must still contribute at least 1% of the sales price, but gifts from your friends and family can count toward this contribution.
You can apply for this loan through your participating mortgage lender.
More: Estimate house affordability with max mortgage calculator
Mortgage Credit Certificate (MCC)
The MCC program provides first-time homebuyers, as well as repeat homebuyers in the state's targeted areas, with a federal tax credit.
This tax credit is a dollar-for-dollar reduction in the amount of federal tax you owe each year. The credit is equal to 20% of the interest you pay on your mortgage. It's good for the life of your loan, up to 30 years, as long as the home remains your primary residence.
To qualify, your household's income will have to fall within the MSHDA's limits, depending on the size of your family and the region you live in.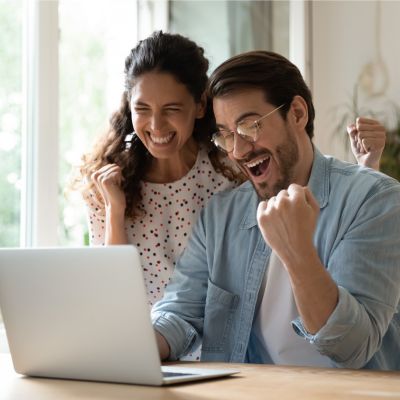 Compare current mortgage rates from top national lenders. Get the best rate for your purchase or mortgage refinance.
Compare Rates
How to qualify for Michigan down payment assistance
These programs are designed to help low- and moderate-income people become homeowners. To that end, MSHDA has set income limits that vary based on your region and family size, and the maximum allowable purchase price is $224,500.
Qualified applicants will also have to attend homebuyer education classes before closing.
More: Get a free credit score and credit monitoring from Credit Sesame.
Nationwide first-time homebuyer programs
To get a "conventional" loan — that is, one sourced directly through the private market — you'll often need a credit score of at least 620 and a down payment of at least 5% of the purchase price.
More: Use these savings accounts to build up your down payment.
That's tough enough for first-time buyers, but if your down payment falls under 20%, you'll also have to pay for pricey mortgage insurance.
Many Americans entering the real estate market for the first time will find it easier to use one of these nonconventional mortgages offered by the federal government.
FHA loans
In 1934, following the Great Depression, the Federal Housing Administration created FHA loans to help more Americans become homeowners. At the time, the U.S. was a nation of mostly renters.
The FHA's Loan Requirements Explained.
A walkthrough of how to meet the FHA's requirements.
See Guide
Securing an FHA loan is less difficult than a conventional mortgage. Your credit score typically only has to be 580, and your down payment can be as low as 3.5% of the purchase price. But you may still be expected to pay additional fees for mortgage insurance depending on how much money you put down.
VA loans
Toward the end of the Second World War, Congress passed an act to increase benefits for its many veterans. That act made it possible for the U.S. Department of Veterans Affairs (VA) to guarantee or insure home, farm and business loans made to veterans by lending institutions.
These loans are available to active service members, veterans or surviving military spouses. VA loans don't require down payments or mortgage insurance, though they do have a significant funding fee.
USDA loans
USDA loans are guaranteed by the United States Department of Agriculture to help lower-income rural and suburban Americans buy a home. Like VA loans, they also don't require down payments or mortgage insurance.
When you take out one of these loans, you will face an upfront 1% guarantee fee and an annual 0.35% fee. However, these fees usually end up costing less in the long run than the mortgage insurance costs associated with other types of loans.
Sounds enticing, but remember that USDA loans are limited to lower-income Americans. The current income limits in most parts of the U.S. are $86,850 for one- to four-member households and $114,650 for five- to eight-member households, but the thresholds may be higher if you live in a county with a high cost of living. You can find your region's limit on the USDA's website.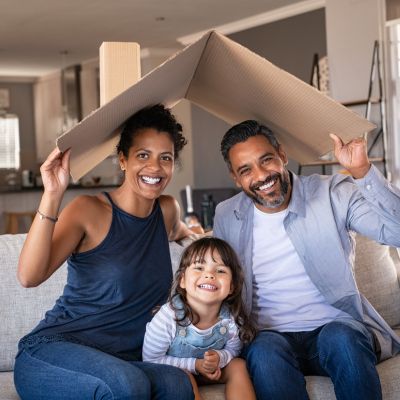 Home insurance is an essential expense – one that can often be pricey. You can lower your monthly recurring expenses by finding a more economical alternative for home insurance.
SmartFinancial can help you do just that. SmartFinancial's online marketplace of vetted lenders allows you to quickly shop around for rates from the country's top insurance companies, and ensure you're paying the lowest price possible for your home insurance.
Explore better rates
Next steps
Now you have all the information, but it might not be clear what you should do first.
Ideally, before you start the home loan process, you'll have a good idea of how much you can afford and how your credit score stands.
Don't know your score? You can get a free look through the site Credit Sesame. If you discover your credit's not doing so well, you might want to use the services of a credit repair organisation like Self to bring your score up.
Once you're in a better position, you'll want to gather all of your critical documents so you can show you have some cash on hand and money flowing in.
Then you can finally go ahead and get pre-approved for a mortgage, check out some listings and start making your dream of owning a home in Michigan come true.
Sponsored
Secure your retirement with a reverse mortgage
If you're low on cash savings and investments but have wealth in your home, a reverse mortgage is a great option for covering retirement expenses.
Mutual of Omaha is a trusted insurance provider that helps you make the most of your home equity.